Topics in this issue of Behind the Blue: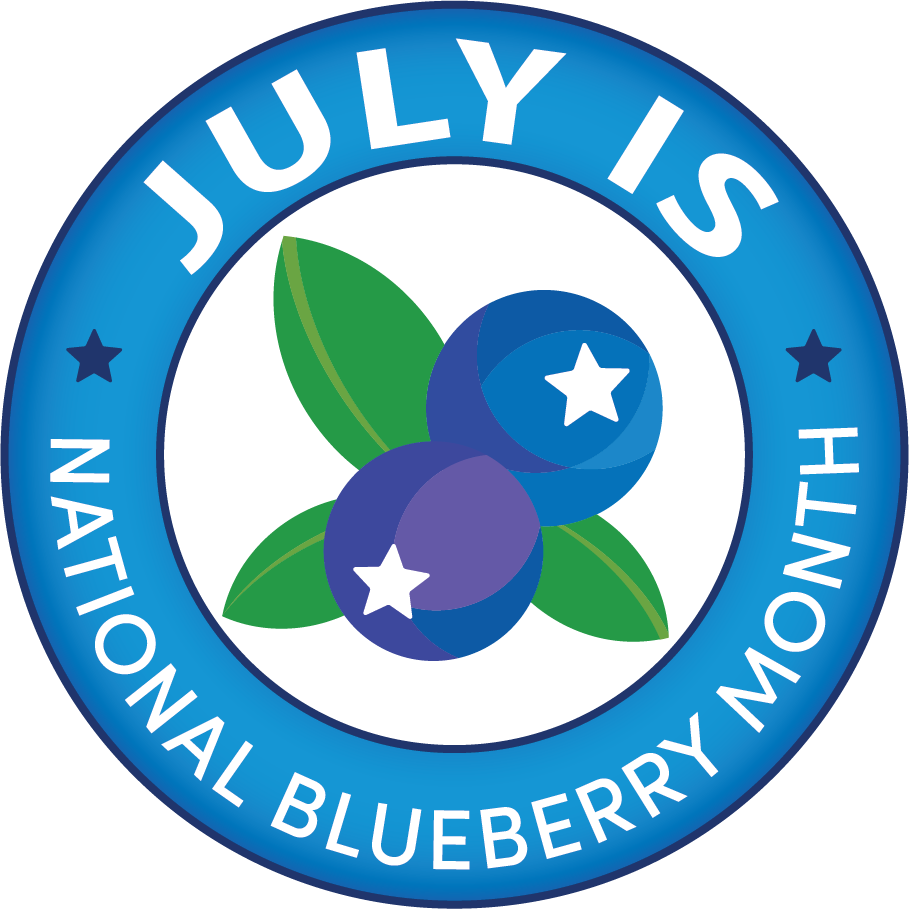 The countdown is on: This Friday marks the start of National Blueberry Month! We're kicking things off in a big way – on Friday, July 1, 8-8:15 pm ET, our Grab a Boost of Blue logo will be on full display on the ABC Super Sign, livestreamed here in a packed New York Times Square at sunset. Earlier this week, USHBC and partner agency Padilla hosted a media event in New York City, where dozens of consumer food and wellness journalists, influencers and representatives from No Kid Hungry learned about the benefits of blueberries for a healthy and delicious lifestyle. Stay tuned for a post-event sizzle reel as well as the latest USHBC news and resources to make the most of the month.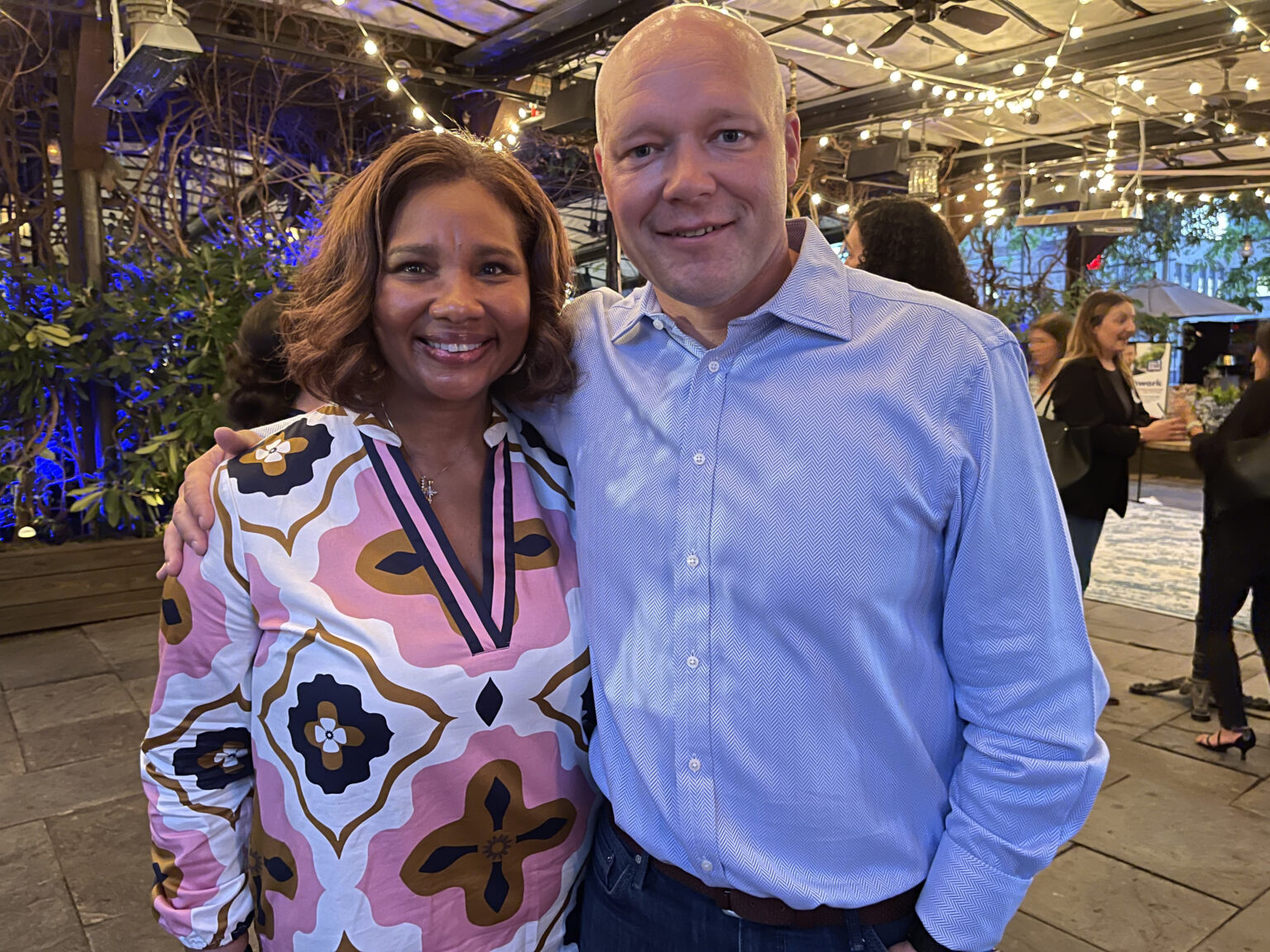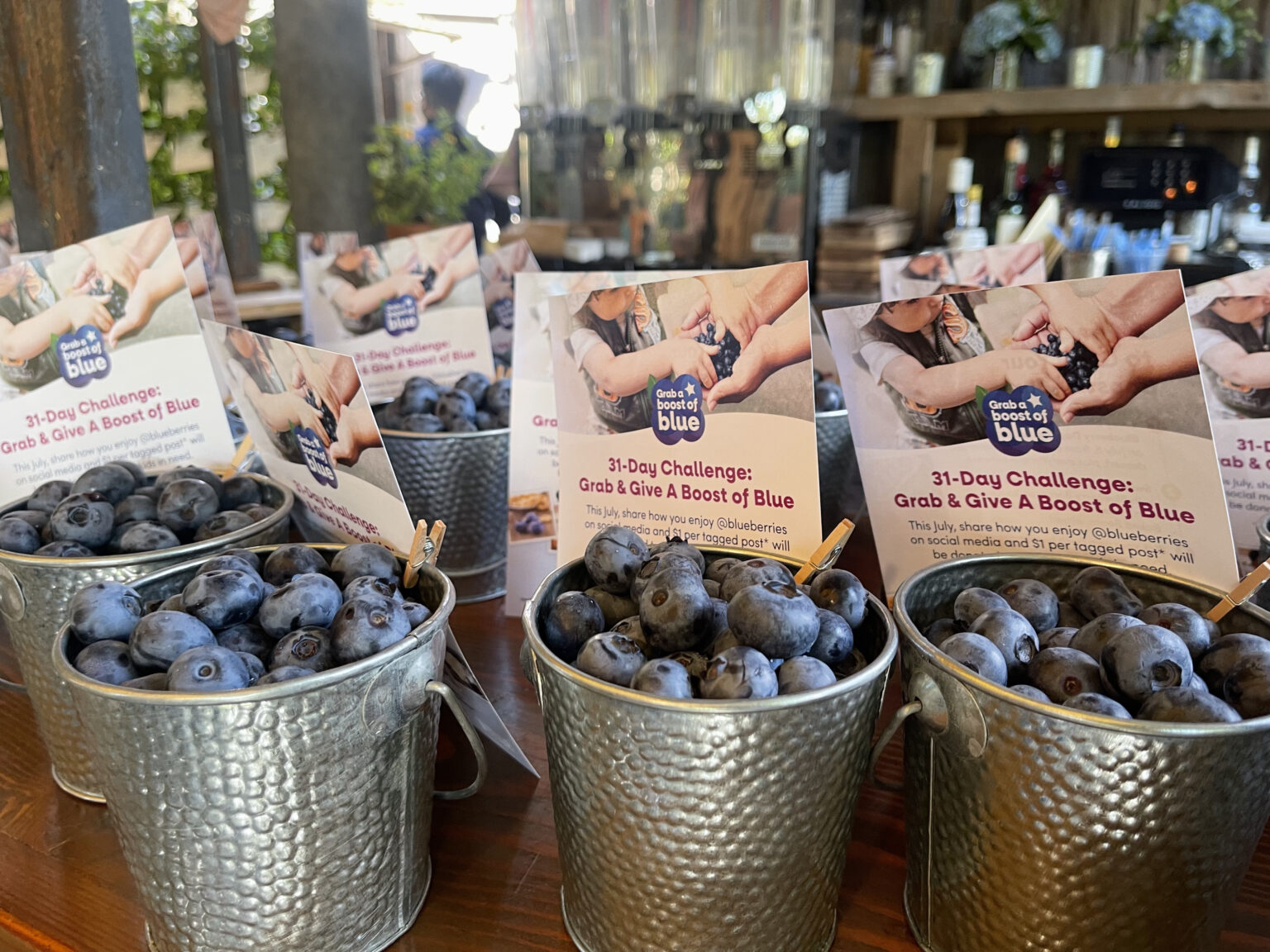 There are many ways to get involved: Check out this guide for step-by-step advice. Drive consumer interest and blueberry sales all month long by sharing fresh and exciting ways for consumers to enjoy blueberries as detailed in our 31 Ways Tip Sheet. If you're planning any in-store promotions, share the tip sheet as a handout to further inspire blueberry lovers. Download ready-to-use visual social content to enhance your social media posts, and set an example for your followers by posting about blueberries as often as you can to boost the 31-Day Challenge with No Kid Hungry donation total. Throughout July, for each blueberry boost you post on social media, USHBC will donate $1 to No Kid Hungry. Just tag @blueberries on Instagram, Facebook, Twitter or TikTok to help raise up to $50,000 and 500,000 meals for kids in need.
Thank you for your partnership as we work collectively to inspire consumers to grab a boost of blue! Let us know how you're using the materials so we can recognize you as an industry champion.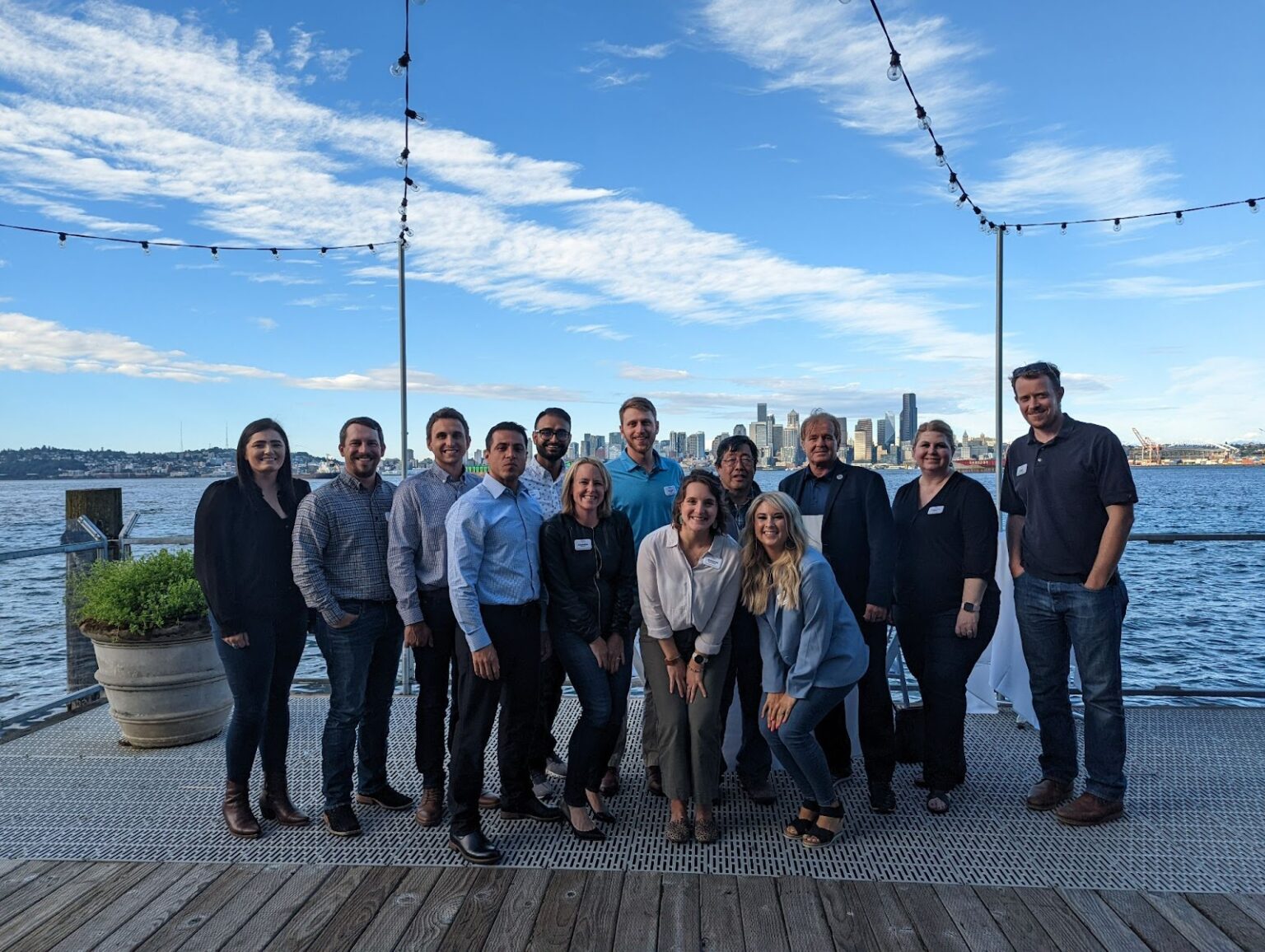 The inaugural Blueberry Industry Leadership Program fellows' journey began last week in Seattle, starting with a day of leadership coaching from SWAY Leadership. The class spent the next day at the CuliNex Innovation Center interacting with their team, and exploring the product development process and how value-added blueberry ingredients are used across the industry.
Later in the week, the fellows dove into foodservice and learned about the endless possibilities for blueberries. USHBC's foodservice agency, Sterling Rice-Group, led this session, which illuminated not only how the industry drives volume through foodservice, but also reviewed key findings from the Blueberry Patron Study and the Blueberry Volumetric Study.
Continuing the theme of illuminating the possibilities, the class heard from Microsoft FarmBeats about their tech innovations that will help the ag industry become more efficient, build sustainable operations and drive growth. The class was enthused about the future potential of data, robotics and cloud computing. To cap off the trip, the class spent time with Bryant Christie Inc. to discuss international trade and how new country markets are explored and opened for USA Blueberries.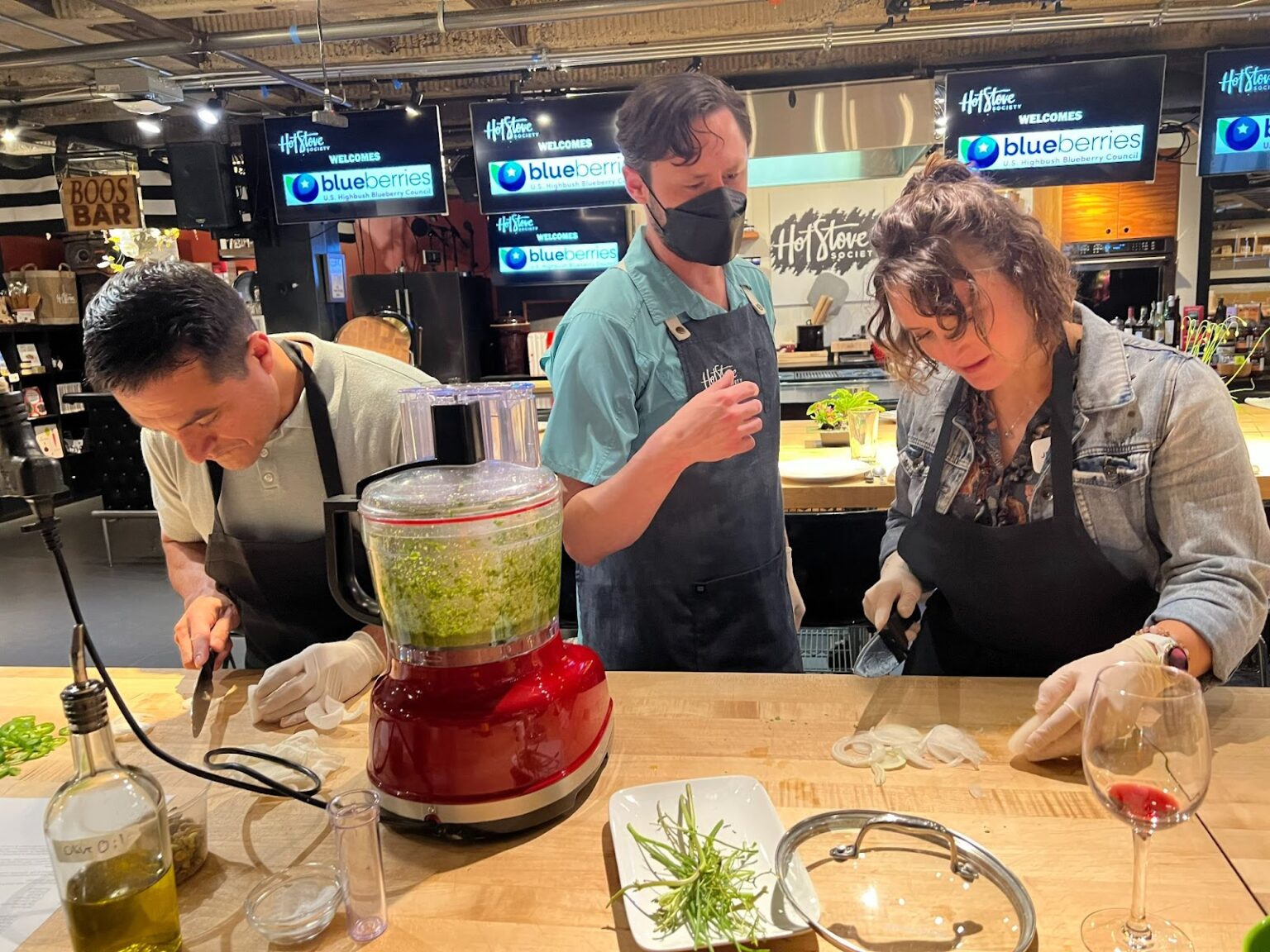 The fellows also spent time with the USHBC team throughout the week, hearing about their visions for the future of the blueberry industry. The group also had time to get to know each other and form the initial bonds that will drive team development throughout the year.
The Blueberry Industry Leadership Program, launched in March 2021, is designed to elevate up-and-coming leaders in the blueberry industry by providing in-depth training, industry education and connection to other ag leaders for passionate blueberry professionals across the supply chain.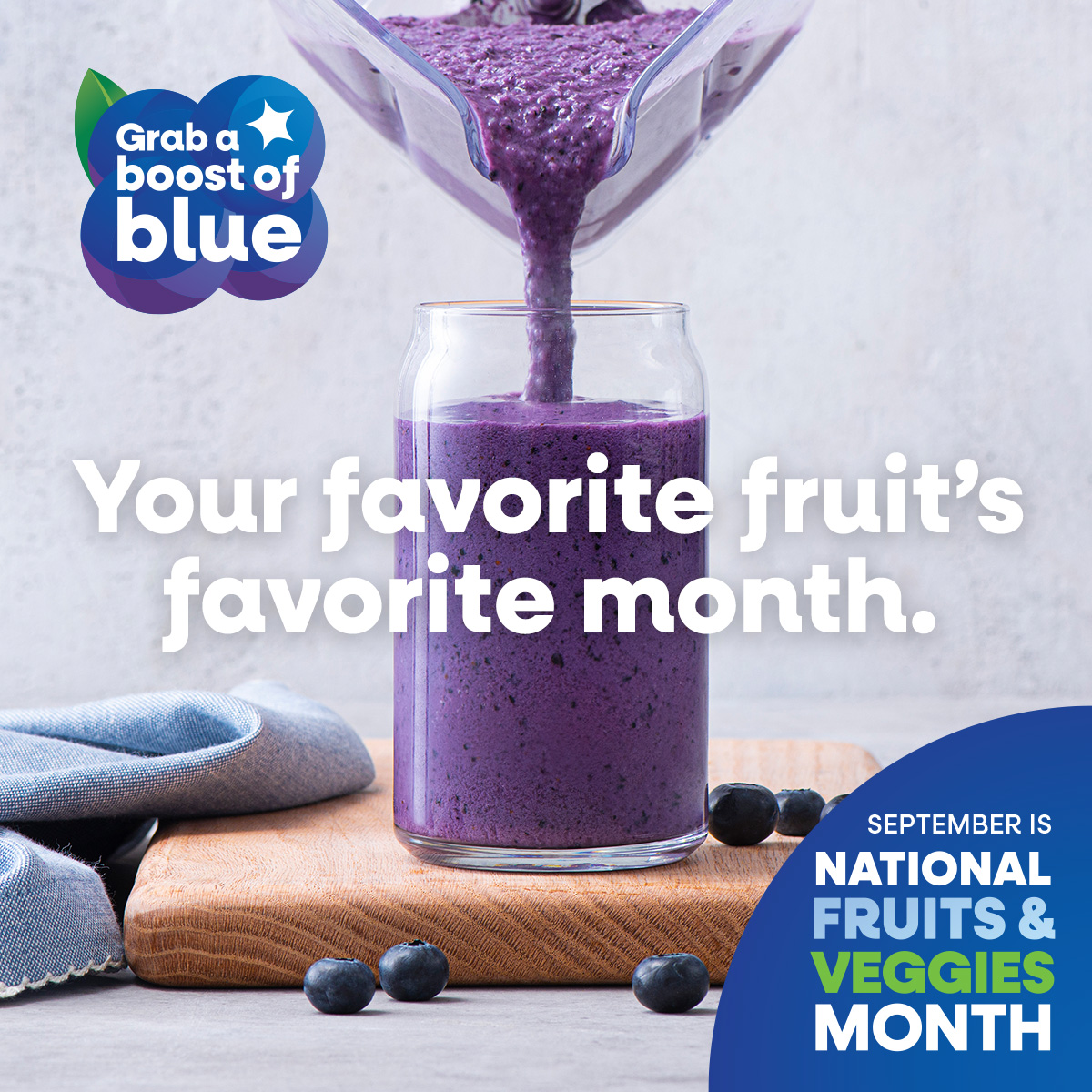 USHBC's National Fruits & Veggies Month Toolkit is now available for industry stakeholders! USHBC's September marketing efforts will celebrate the roots of our food – from seed to the first bite – highlight the role blueberries can play in encouraging produce consumption and dive into research-affirmed health benefits. Within the toolkit, you'll find turnkey social media content, ads, tip sheets, recipes and other resources that illustrate how blueberries are a delicious, healthy option that can help to increase fruit consumption.
The toolkit and corresponding resources are available now so you can plan your September marketing efforts and leverage USHBC's national promotion for National Fruits & Veggies Month, identified as a key fall power period to boost blueberry awareness and drive demand.