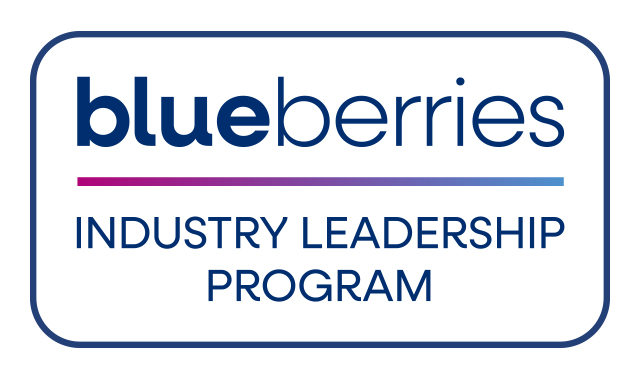 Leadership starts here.
The application period for Class 2 is now open through June 16!
The Blueberry Industry Leadership Program, launched in March 2021, is designed to elevate up-and-coming leaders in the blueberry industry by providing in-depth training, industry education and connection to other ag leaders for passionate blueberry professionals across the supply chain.
What fellows will experience and learn:
• Immersive personalized leadership training
• Knowledge sharing from industry veterans and thought-leaders
• Innovation and technology deep-dive
• Impacts of advancements in health and nutrition
• Presentation and media training
• How to build business relationships and activate your network within the industry
• Camaraderie among fellows to create a lifelong support network
Evaluation Criteria
• Demonstration of leadership potential
• Passion and commitment to the success of the blueberry industry
• Career relevance to the blueberry industry
• Professional credentials
• Letters of recommendation
Selection Process
• Application Process for Class 2 will launch May 1, check back here soon for more details!
• If you want to be notified when the application process launches, please contact Amanda Griffin, vice president of engagement and education, at [email protected]
The selection of applicants is the sole responsibility of the USHBC Industry Leadership Program Selection Committee, which is comprised of USHBC Board and committee members, or other volunteering blueberry industry stakeholders. While USHBC staff will have a role in facilitating the review of applicants, the selection committee will ultimately decide which fellows are chosen for the program.
Program Commitment
Participation in the USHBC Blueberry Industry Leadership Program requires significant commitment by selected candidates and their employers.
Employer/employee commitment: Applicants must be currently employed by a company or organization with involvement in the highbush blueberry industry. Up to one applicant per company will be selected to participate in the program. In addition, participants must commit to complete the program under the employment of their current company. If a participant changes companies during the program year, they must withdraw from the program.
Program fee: Candidates or their sponsoring organization must also agree to pay the program fee of $2,500, if selected, to be used toward program expenses and materials. If a candidate is unable to pay the program fee, the opportunity to participate in the program will be forfeited. Payment instructions will be provided following the selection process.
Attendance and participation: Participants must agree to fulfill the entire program, including travel for in-person sessions. You'll be asked to confirm your availability and commitment to attending the sessions as outlined in the anticipated schedule below in the application form. If a participant fails to attend at least 90% of sessions, they will not be able to graduate from the program. Exceptions will be made for major life events or extenuating circumstances.
Program Schedule
The program schedule is tentative and subject to slight adjustments. Please note both virtual and in-person dates and timing.
In-Person Class Trip Dates
September 26-30, 2023
February 27-March 2, 2024
May 5-10, 2024
September 23-28, 2024
Virtual Engagement Sessions
2023: 2 sessions TBD
2024: 4 sessions TBD
In addition to participating in the schedule, program fellows will complete a capstone project that addresses an important blueberry industry issue of their choosing. Following the program kick-off, topics must be submitted for approval by the selection committee.
Program Application
The application period for Class 2 is now open through June 16!
Meet the Members of Class #1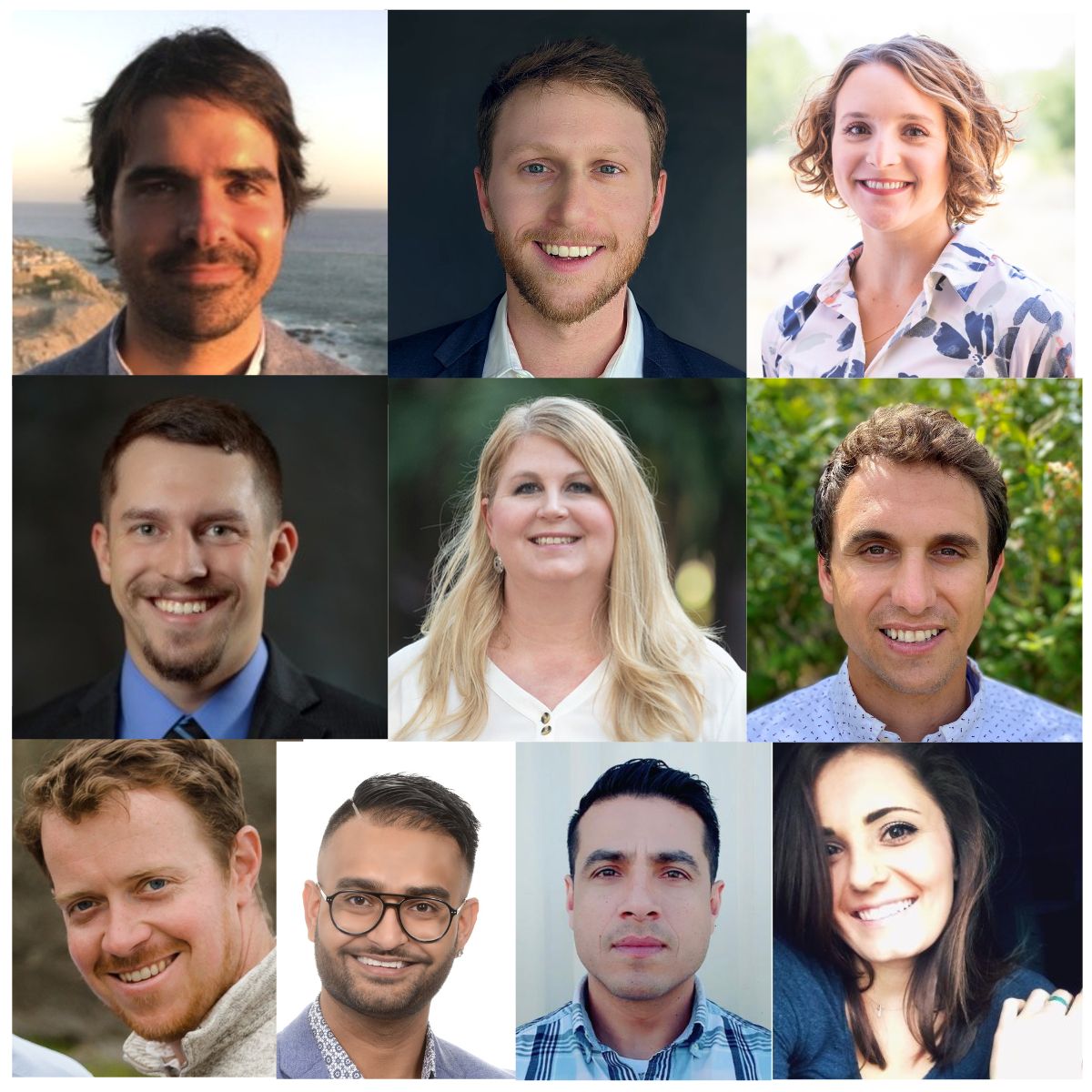 Christina Butler
MBG Marketing
Gonzalo de Elizalde
Driscoll's
Ernesto Diaz
Berry Brothers
Anna Jesse
Forest Hills Farms Inc.
Karan Kohli
Mastronardi Produce
Scott Mainord
WECO
Luke McCreesh
California Giant Berry Farms
Jennifer Pulcipher
North Bay Produce Inc.
Darren Sinn
Berry Fresh LLC
Micah Weiss
Fall Creek Farm & Nursery Inc.
For any questions, please contact Amanda Griffin, vice president of engagement and education, at [email protected]; CC [email protected].