Topics in this issue of Behind the Blue:
The best way to understand what foodservice patrons want to see on menus is to ask them. So, we did! USHBC surveyed 1,000+ consumers to get a better understanding of how they want to see blueberries menued across all types of restaurants.
From sweet to savory and breakfast to dinner (and everything in between), we got the scoop on exactly what patrons want, uncovering key insights such as:
73% of patrons believe blueberries make a dish more appealing.
70% indicate a willingness to pay more for dishes that include blueberries.
72% say blueberries make a dish healthier.
USHBC has compiled these findings and more into one-pagers (both overall findings and separated by restaurant type) for easy review, and has made the full study available for download as well.
When you register for Innovate 2021: USHBC+NABC Tech Symposium and Fall Meetings, Sept. 27-Oct. 1, you can take advantage of our new all-inclusive bundle that gives you access to all the learning, all the meetings and all the action at this must-attend blueberry industry event for a single price.
Plus, register by July 31 to save big! Our super-early-bird pricing allows NABC members to save up to $140 and nonmembers to save up to $180 on in-person attendance in Salem, Oregon.
The all-inclusive package includes:
Welcome reception
Tech Symposium
Tech Tour
The USHBC/NABC Dinner
All USHBC/NABC Fall Meetings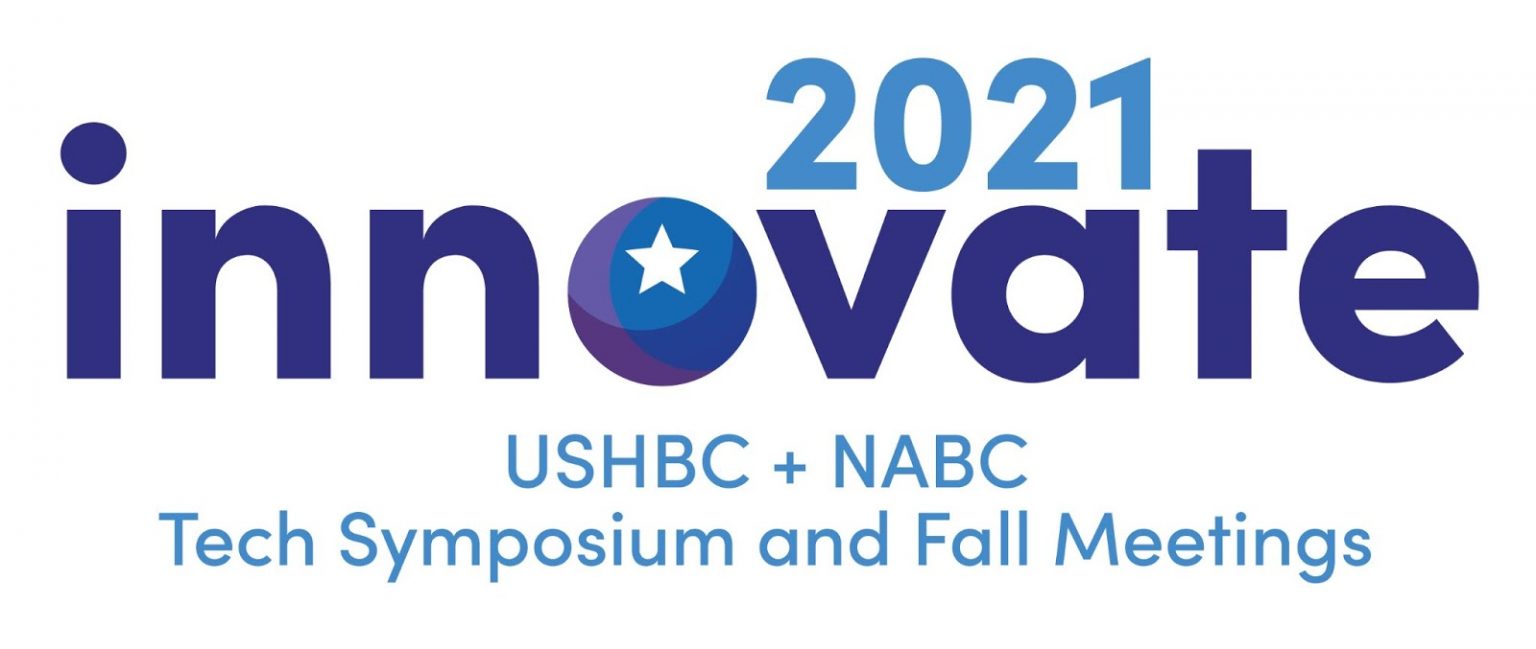 Not only is it your best value, it's the very best way to reconnect with your blueberry industry colleagues. And you can even add our Blueberry Trail Tour to your experience for a discounted price.
If you can't attend in person, choose our virtual option, starting as low as $35 with super-early-bird pricing. But no matter how you plan to participate, time is of the essence! Registration fees increase on August 1.

Interested in becoming a sponsor? Reach out to Mandy Boarman at [email protected] to learn about sponsorship opportunities!
To continue enhancing the user experience and tailor content for key audiences, USHBC recently launched a newly designed website specifically for food professionals, part of a trio of new online hubs that also includes consumer and health professionals websites.

All three of these new sites were developed as part of USHBC's strategic refresh and new branding, and are designed to provide information and inspiration on all things blueberries to these important audiences.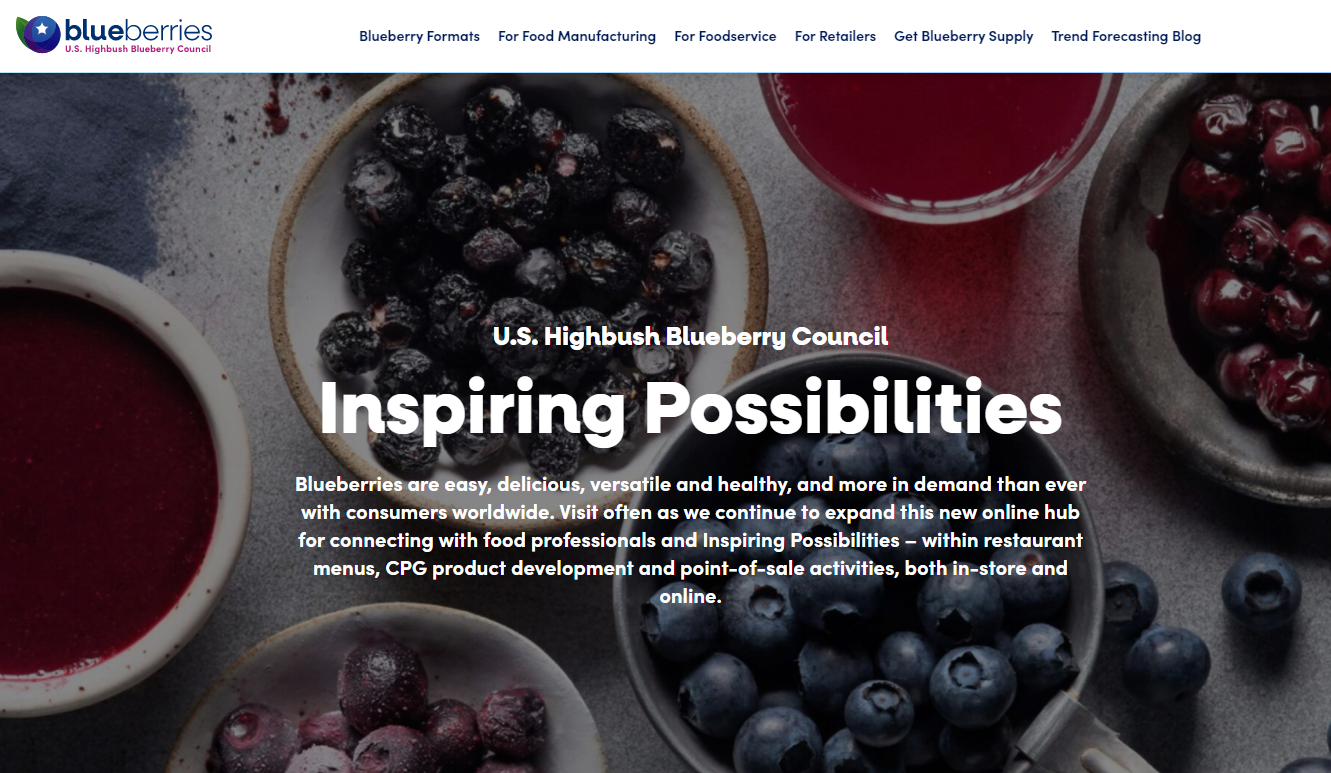 The food professionals site in particular tailors content for retailers, food manufacturers and foodservice professionals. Here, these audiences can find all the blueberry inspiration they need, from shopper insights and turnkey materials for retailers, to chef and recipe inspiration for foodservice, and even technical assistance for food manufacturers.

Like the consumer and health professionals websites, the food professional site showcases the blueberry value and insight that's relevant to these important stakeholder audiences.