Topics in this issue of Behind the Blue:
Time is running out to vote! The USHBC referendum voting period closes on Friday, October 22. Please take a moment to ensure your voice is heard and cast your vote today! Need some background information on the value USHBC provides? Take a look at our fact sheet on why USHBC matters to the future of the blueberry industry.
All eligible producers and importers should have received a ballot from the USDA via FedEx or express mail. This year, industry members can cast their votes electronically or by mail. Follow the instructions in the ballot pack to access the USDA link to the voting portal.
More background information on the USHBC referendum is available on the Federal Register here. For inquiries, contact Jeanette Palmer, Marketing Specialist, PED, SCP, AMS, USDA, 1400 Independence Avenue SW, Room 1406-S, Stop 0244, Washington, D.C. 20250-0244; telephone: (202) 720-5976; or email: [email protected], or Marlene Betts, Marketing Specialist, AMS, USDA; telephone: (202) 720-5057; or email: [email protected].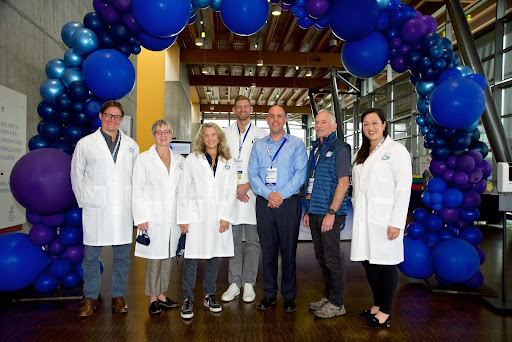 The inaugural USHBC R&D Advisory Board was introduced to the blueberry industry for the first time at Innovate 2021. Each representative was introduced by Alicia Adler, vice president of global business development for USHBC and NABC, and received a lab coat featuring the R&D Advisory Board logo to honor their induction to the board.
The R&D Advisory Board is composed of leading food manufacturing professionals from companies and brands across categories of consumer packaged goods targeted by the blueberry industry. The board also includes members from within the blueberry industry, with the goal of uniting the two perspectives to offer solutions and support for increasing the use of blueberry ingredients in food manufacturing channels.
Companies in attendance included Chobani, Sara Lee, Aspire Bakeries, Agrana, Graceland Fruit, CraftMark Bakery and Culinex.
To view the ceremony, click here. To learn more about the R&D Advisory Board and its members, click here.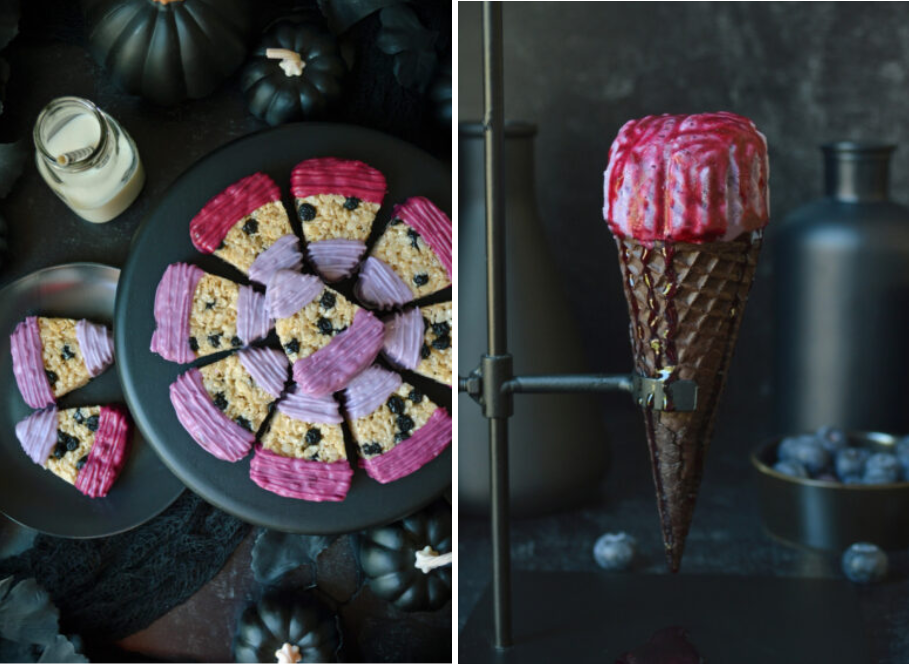 USHBC teamed up with influencer Lori Castellon (@ghoul.at.heart) to develop two spooky recipes for the council's Fall & Winter Holidays Toolkit. The new recipes, Blueberry Brain Freeze and Blueberry Candy Corn Treats, will inspire consumers to grab a boost of blue this Halloween!
All of the assets in the toolkit are free for industry members to use in marketing promotional plans for the holiday season. In addition to the two recipes featured above, you'll find popular, Halloween-inspired recipes such as a Spooky Blueberry Smoothie Bowl, Blueberry Witch's Potion and Blueberry Mini Mummy Muffins.
We invite you to explore these extensive resources and share them on social media, include them in your digital newsletter, add them to printed pieces or upload to your website.
We'd love to hear how you're planning to promote blueberries to your audiences this holiday season. Don't forget to check out other industry resources to encourage consumers to grab a boost of blue at ushbc.org/boostofblue.