Topics in this issue of Behind the Blue: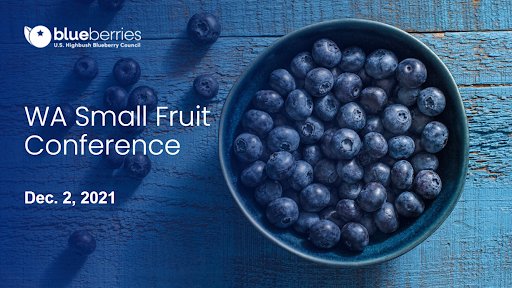 The USDA Foreign Agricultural Service (FAS) has notified the USHBC that its 2022 Market Access Program (MAP) funding award will nearly double to $597,810, up from $299,195 in 2021 and $207,449 in 2020. USHBC will use the new MAP funds to expand promotions of fresh, frozen, dried, and further processed blueberries in targeted export markets throughout Asia. Major markets of focus will include Japan, South Korea, China and Southeast Asia.
The increased funding comes on the heels of other good news for USHBC, including a new strategic plan to lead the organization through 2025, and the passage of the 2021 referendum that allows us to continue our demand-driving work.
For more information about the increase in MAP funding, read USHBC's press release here. For more information about UHSBC's export efforts, visit the "For Exporters" page on the USHBC website: ushbc.blueberry.org/for-exporters/.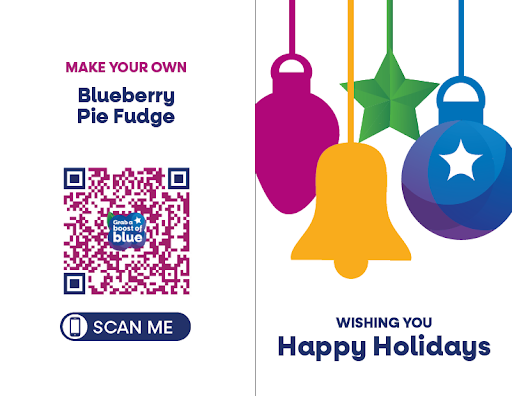 New recipe gift tags have been added to the Fall & Winter Holidays Toolkit so you can gift a boost of blue! When you print and attach these fun tags on your homemade blueberry gifts, your friends and family can add the recipe to their collection and enjoy it for years to come. It's the gift that keeps on giving!
We'd love to hear how you're planning to promote blueberries to your audiences this holiday season. Don't forget to check out the rest of the Fall & Winter Holidays Toolkit for resources that encourage consumers to grab a boost of blue and drive traffic to ushbc.org/boostofblue. You'll find ready-to-use digital ads, social media content, recipe videos and a consumer tip sheet. Use them to show your customers, partners and community members why blueberries are the perfect addition to their holiday celebrations.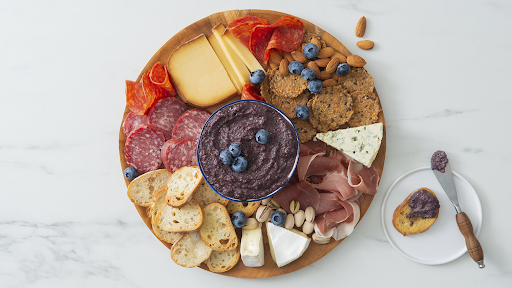 Join us on Friday, Dec. 10 at 10 a.m. PT for the USHBC/Technomic State of the Foodservice Industry presentation. You can register here.
As a member of Technomic's Foodservice Planning Program, USHBC gets access to their industry-leading foodservice data, forecast and reports. An additional benefit is that Technomic hosts a custom State of the Foodservice Industry presentation for our group, recapping 2021 industry performance and looking ahead to next year, with specific forecasts by sector and an overview of key trends and issues to watch. This is exclusive information that is not publicly available.
We encourage you to take advantage of this opportunity to access key insights and learn what's next in foodservice. Please register by filling out this form by Wednesday, Dec. 8.