Topics in this issue of Behind the Blue:
As part of National Blueberry Month, USHBC has partnered with No Kid Hungry for a 31-Day Challenge. Throughout July, for each blueberry boost posted on social media, USHBC will donate $1 to No Kid Hungry. Just tag @blueberries on Instagram, Facebook, Twitter or TikTok to help raise up to $50,000, which can help provide 500,000 meals for kids in need.
The blueberry industry and fans alike have taken up the challenge to raise $50k with fervor. Check out what they're sharing:
Wish Farms was featured on AndNowUKnow for their collaboration with USHBC. Here, they share the importance of social media and their own Instagram campaign to Grab a Boost and Give a Boost by matching donations to No Kid Hungry.
The month isn't over yet — you still have two weeks to post about blueberries as often as you can to boost the donation total! For inspiration, check out this guide for step-by-step advice, and use the 31 Ways Tip Sheet to share fresh and exciting ways for consumers to enjoy blueberries. To enhance your social media posts, download ready-to-use visual social content.
We can't wait to see how you enjoy a boost of blue while supporting this great cause.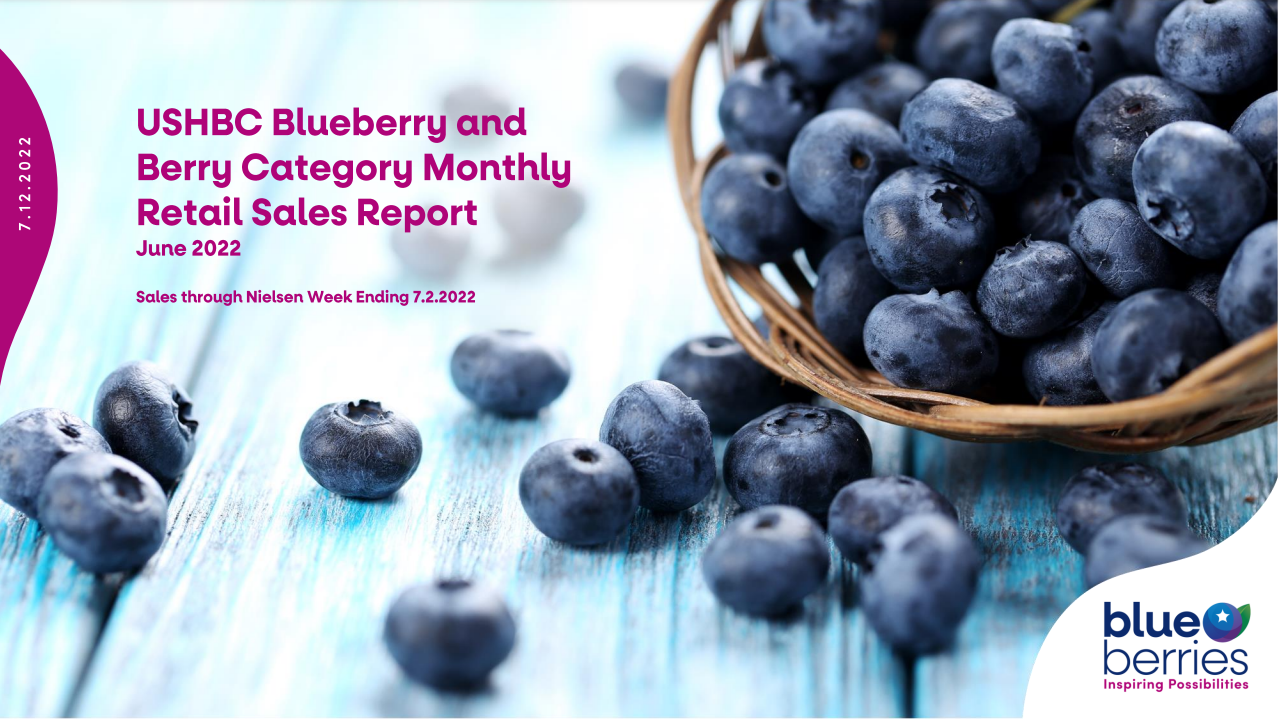 The June 2022 Nielsen report shows that total blueberry sales (fresh and frozen combined) are down -14.1% in volume and -0.4% in dollars vs. 2021.
Total fresh blueberry sales are down -16.2% in volume and -1.6% in dollars vs. year average (YA). Declines in fresh category growth are being driven by the organic segment which is experiencing double-digit declines; down -40.3% in volume and -18.0% in dollars vs. YA. The conventional segment is down -12.3% in volume and up +2.4% in dollars vs. YA.
In a departure from frozen volume trends seen in recent months, the frozen blueberry segment is only slightly down -0.3% in volume and up +9.5% in dollars. The slight decrease in frozen volume is offset by higher retail prices for frozen blueberries. Historically stable in price, the average price per pound for all frozen blueberries at retail in June 2021 was $3.35/lb, which has increased +10% to $3.68/lb. Frozen conventional blueberry prices have increased +12% from $3.10/lb in June 2021 to $3.47/lb. Frozen organic blueberries' retail prices have increased by +10% from $4.47/lb in June 2021 to $4.93/lb.
Stay tuned for even more blueberry industry data and insights led by USHBC's newly hired Director of Business Intelligence Joe Vargas.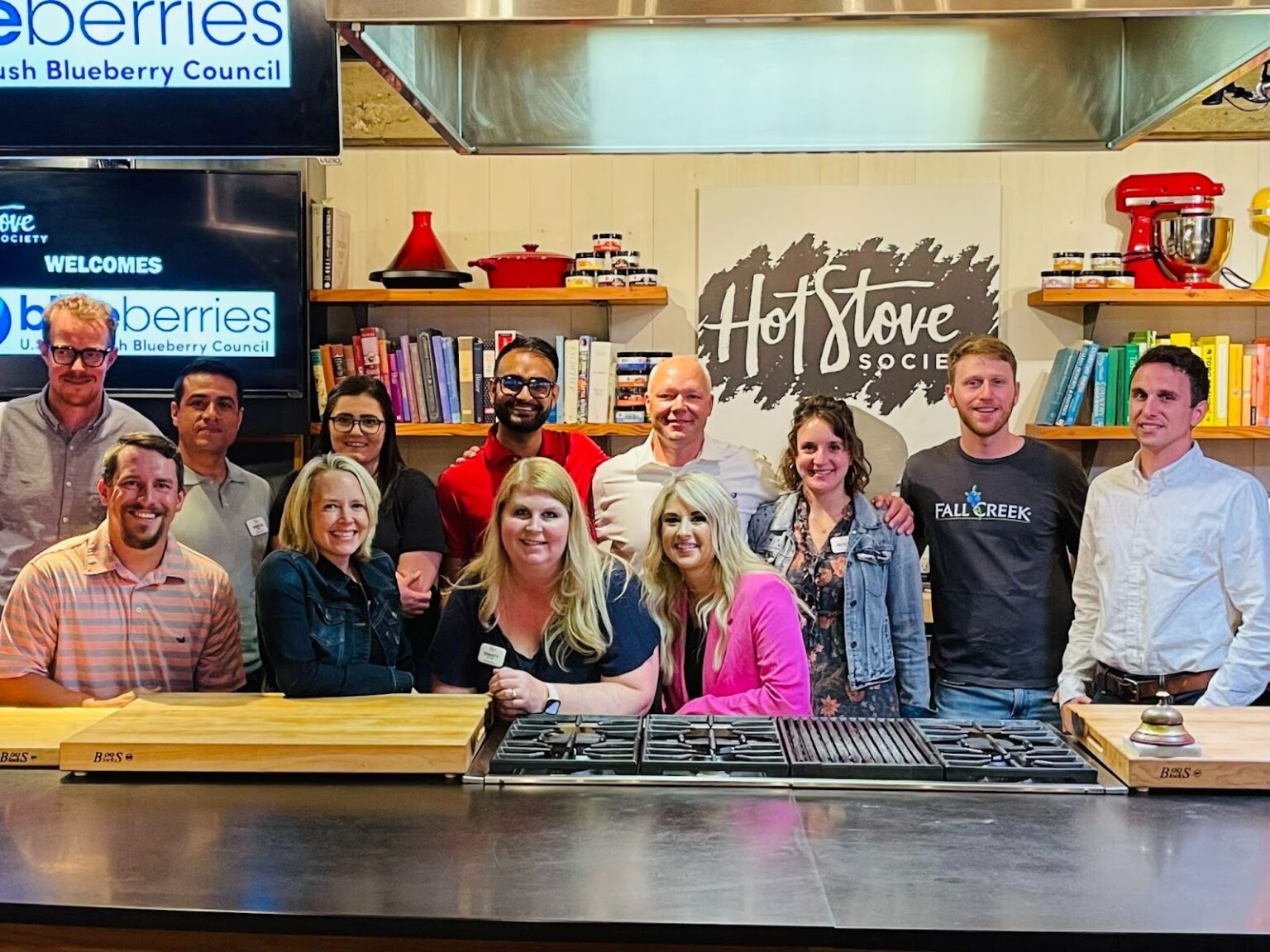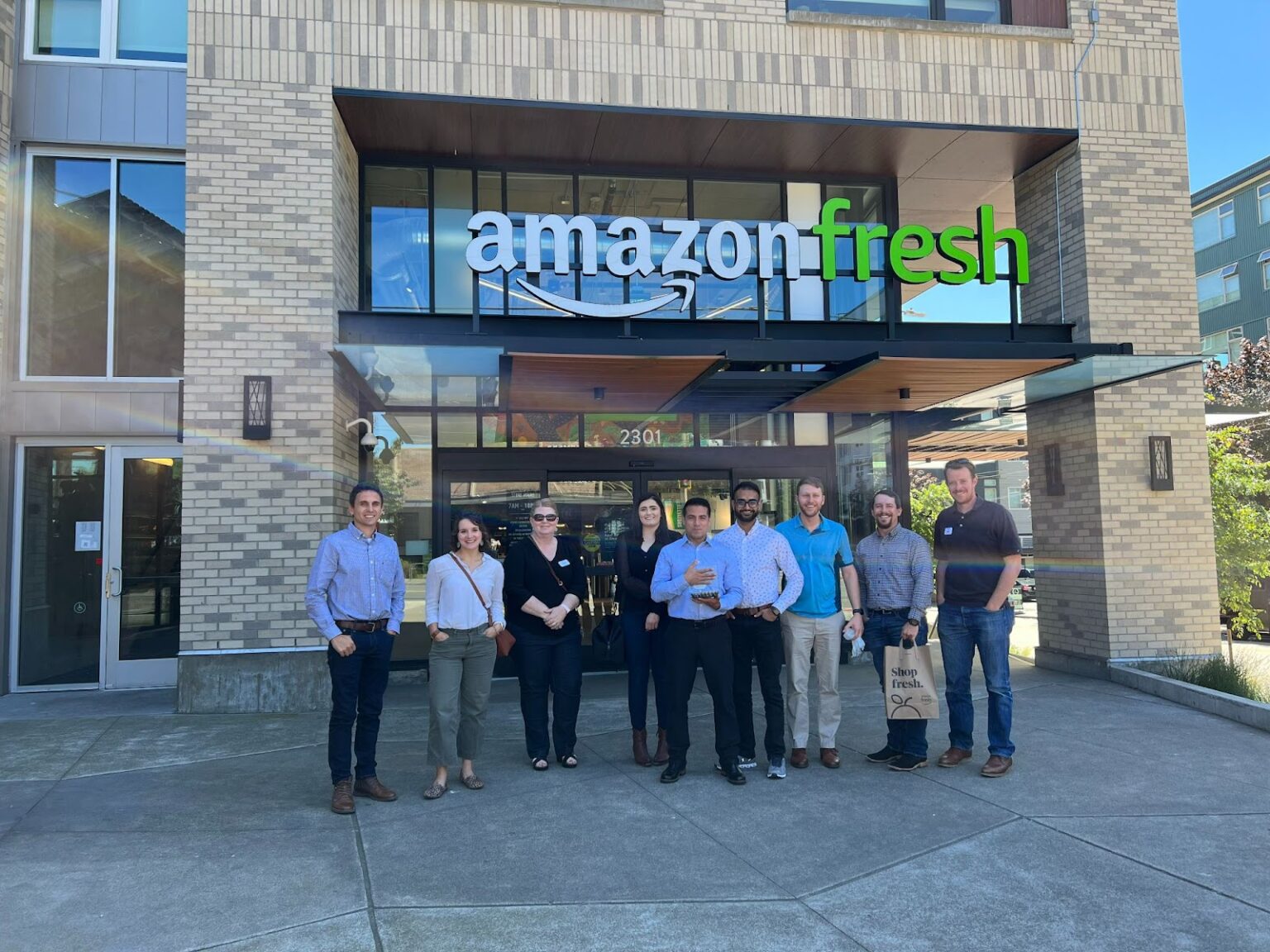 The Blueberry Industry Leadership Program, launched in March 2021, is designed to elevate up-and-coming leaders in the blueberry industry by providing in-depth training, industry education and connection to other ag leaders for passionate blueberry professionals across the supply chain. The first in-person leg of the program in Washington state included visits and speakers from industry-leading organizations such as SWAY Leadership, the CuliNex Innovation Center, Microsoft FarmBeats and more.
The fellows learned how USHBC helps to drive blueberry volume through foodservice, specifically reviewing the Blueberry Patron Study and the Blueberry Volumetric Study. The group also had the chance to explore what Seattle has to offer in the retail space by joining tours at Amazon Fresh, Starbucks Roastery Reserve, Uwajimaya and Pike Place Market. Here's a firsthand look into some of the tours and workshops.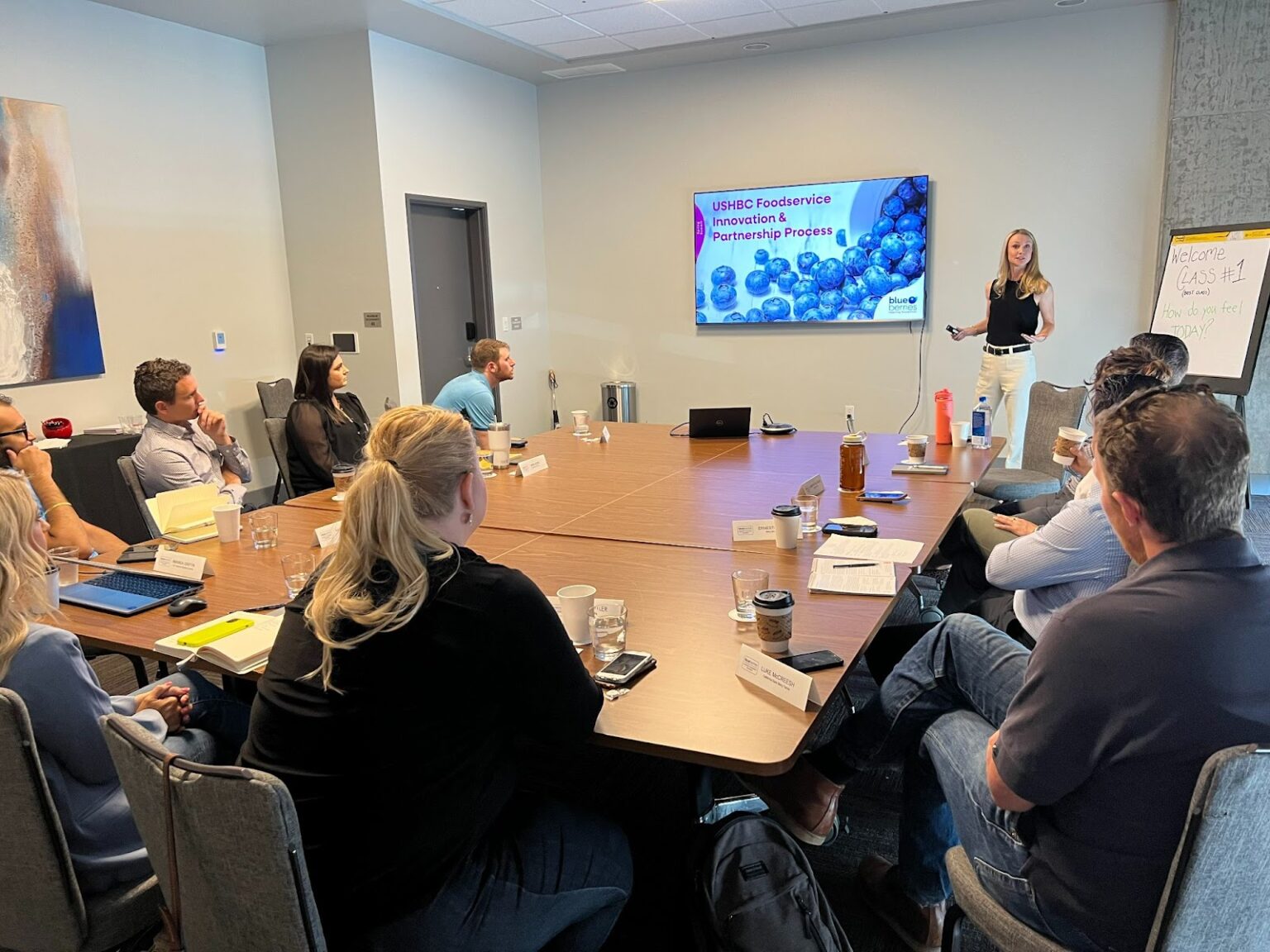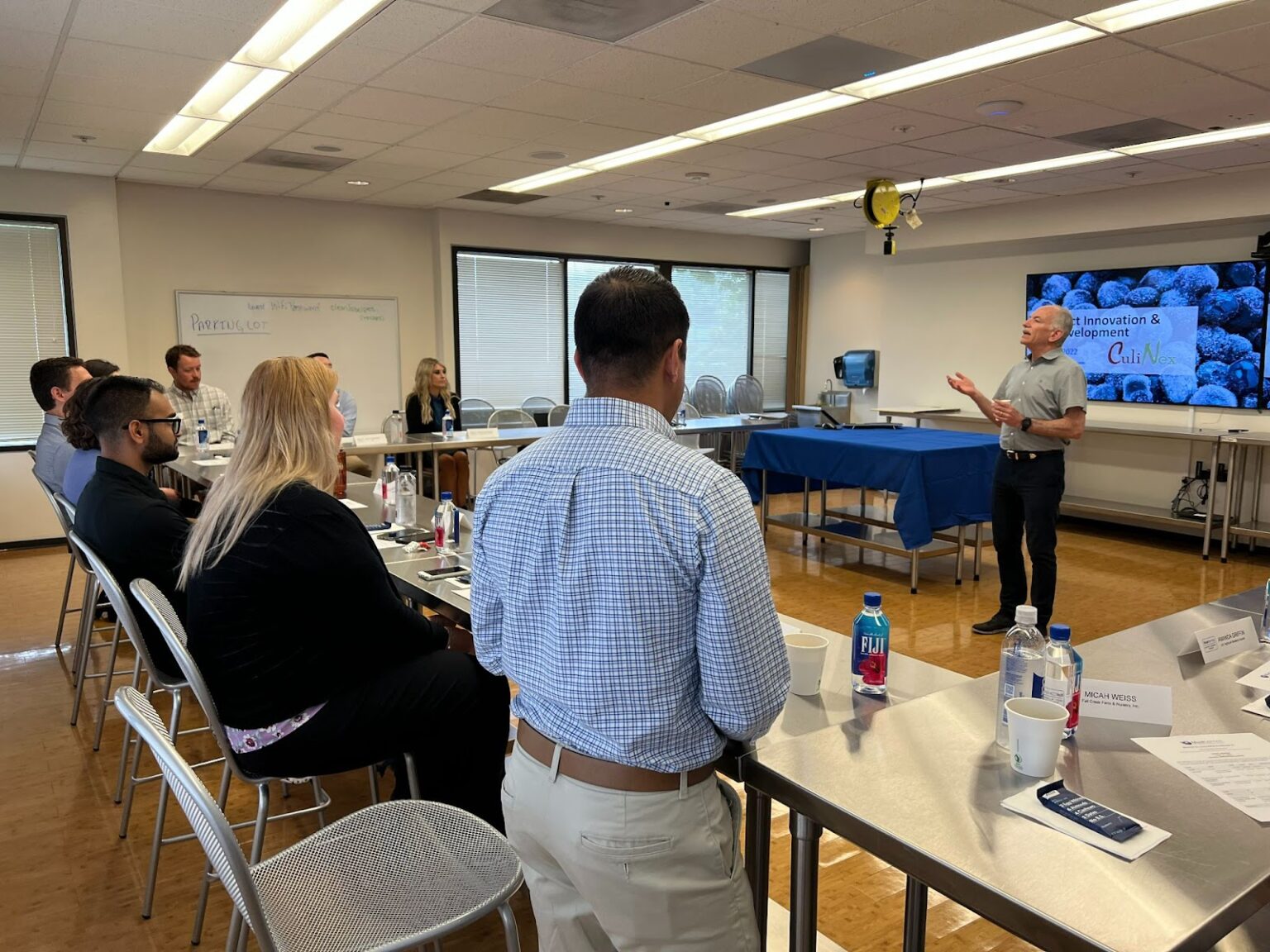 The second class session kicks off online on August 3. In addition to participating in the scheduled learning, program fellows will complete a capstone project of their choosing that addresses an important blueberry industry issue. Please contact Amanda Griffin, vice president of engagement and education, at [email protected] with any questions about the program.