Topics in this issue of Behind the Blue:
With the holiday season ramping up, now is a great time to revisit USHBC's Fall & Winter Holidays Toolkit so you can begin leveraging it for your holiday promotional marketing plans.
Thanksgiving is approaching fast, and USHBC has you covered with content to inspire your consumer audiences, including a mouthwatering blueberry pie social media graphic and caption, and more recipe links, videos and printable cards.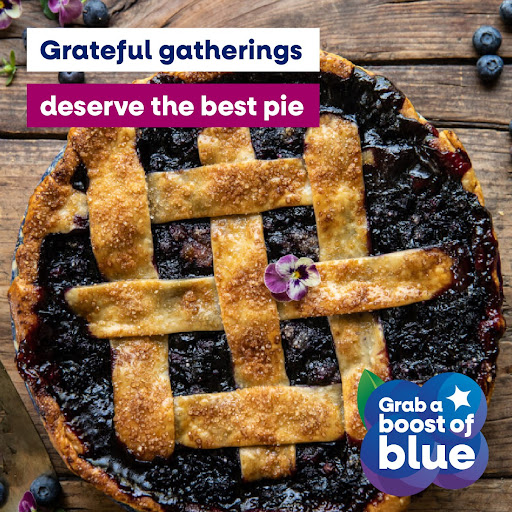 It's a great opportunity to encourage your customers to use either frozen or fresh blueberries in Blueberry Apple Butter, Blueberry Apple Pie Bars, Ginger 'n' Spice Bubbling Blueberry Pie, Honey Roasted Blueberry and Ginger Marshmallow Cream Pie and more. Each recipe comes with an enticing photo that can be shared across your communication channels, whether you need content for social media, digital newsletters or your website!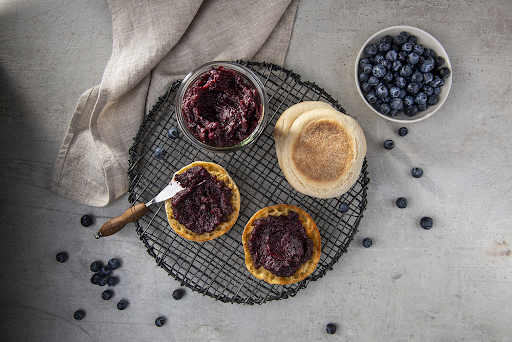 We'd love to hear how you're planning to promote blueberries to your audiences this holiday season. Don't forget to check out the rest of our industry resources to encourage consumers to grab a boost of blue at ushbc.org/boostofblue.
For companies that plan to export to Vietnam, the Philippines, China and Chile in 2022, it's time to register your packing facility. Please complete this form to submit or update your facility registration information to the U.S. Highbush Blueberry Council. Registration is required annually and closes this year on Friday, Dec. 17. If you are registering a new facility, the Animal and Plant Health Inspection Service (APHIS) will contact you to confirm approval.
USHBC's export programs help the industry more effectively export and market all forms of blueberries in countries and regions with the highest volume potential. For more information about global market development initiatives, visit ushbc.blueberry.org/for-exporters/.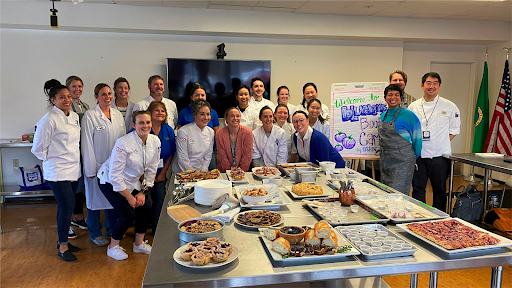 As part of its trade manufacturing program with partner agencies CuliNex and SRG, USHBC recently hosted a two-day Blueberry Innovation Bootcamp in Seattle that was attended by 11 research and development professionals from companies in the consumer packaged goods space, including Tillamook, Amazon Fresh, Sara Lee and more.
The group learned about blueberry trends and nutritional benefits, and tasted a broad range of blueberry ingredients. Attendees then spent an entire day brainstorming about how to work with blueberry ingredients and integrate them into product lines. Each company came away with a better understanding of blueberry ingredients and a tangible product to bring back to their workplace to improve upon further.
Following the event, attendees requested ingredient specifications, showed products to internal teams and reached out for additional information and support.
To learn more about the Blueberry Innovation Bootcamp, listen to Season 2, Episode 19 of the "The Business of Blueberries" podcast where host Kasey Cronquist takes you through an audio version of the bootcamp with clips from attendees. To learn more about USHBC's food manufacturing efforts, visit foodprofessionals.blueberry.org/for-food-manufacturing/.