Topics in this issue of Behind the Blue:
USHBC's American Diabetes Month Toolkit is now available for industry stakeholders! November is National Diabetes Month and research illustrates that including fresh and frozen blueberries in a daily diet can help to manage diabetes. This toolkit is packed with social media content, ads, tip sheets, recipes and other resources that show your consumers, community and partners why blueberries are a great, healthy option to satisfy a sweet craving.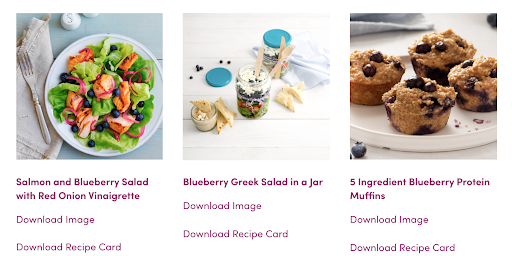 Be sure to take a closer look at our two resource sheets: A consumer tip sheet with nutrition information and delicious, easy usage ideas, as well as a resource for health professionals featuring research and information about how blueberries can support a diabetes-friendly eating pattern.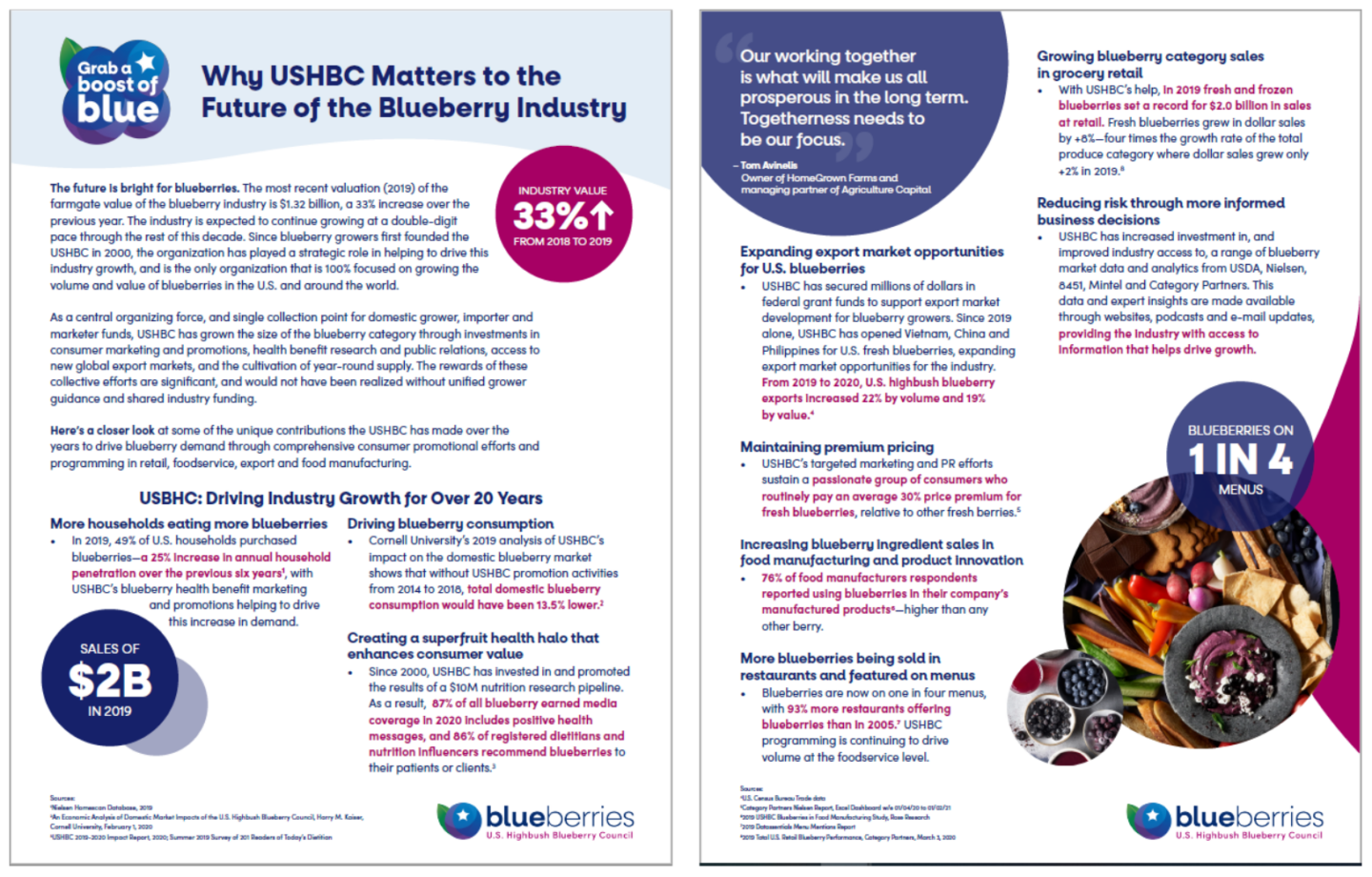 If you're planning to include American Diabetes Month in your marketing mix this November, reach out and let us know how! Don't forget to check out other industry resources, including our recently released Holiday Industry Toolkit.
IRI and Nielsen retail sales data show that in the first half of 2021, retail dollar sales of fresh and frozen blueberries outperformed trends in both the broader fresh produce and frozen food categories:
In Q1 of this year, retail dollar sales of fresh blueberries were up +9.9% compared to last year, while sales for the greater produce category were up +4.4%. In Q2, fresh blueberry sales were up +6.1%, while produce category sales trended downward (-3.8%).
Dollar sales of frozen blueberries in Q1 of this year were up +3.9% vs. 2020, exceeding the +3.4% growth seen within the broader frozen food category. In Q2, although sales of frozen blueberries were down -10.4% compared to last year, blueberries outpaced the greater frozen food category, which saw -13.4% decrease in sales.
These strong sales correlate with USHBC's first key Grab a Boost of Blue power periods of the year, including Heart Health Month (February), Frozen Food Month (March) and Brain Health Month (June). Data suggests that, on average, incremental sales of total and fresh conventional blueberries during power period weeks were two to four times the sales measured in weeks outside intervals of focused promotion.
For more valuable data and insights, visit our Data and Insights Center and sign up for a free account to access exclusive new analytics.
To join us and fellow industry stakeholders in capitalizing on upcoming power periods and be part of the demand-driving effort to sell more blueberries, visit our Grab a Boost of Blue Industry Resource Hub.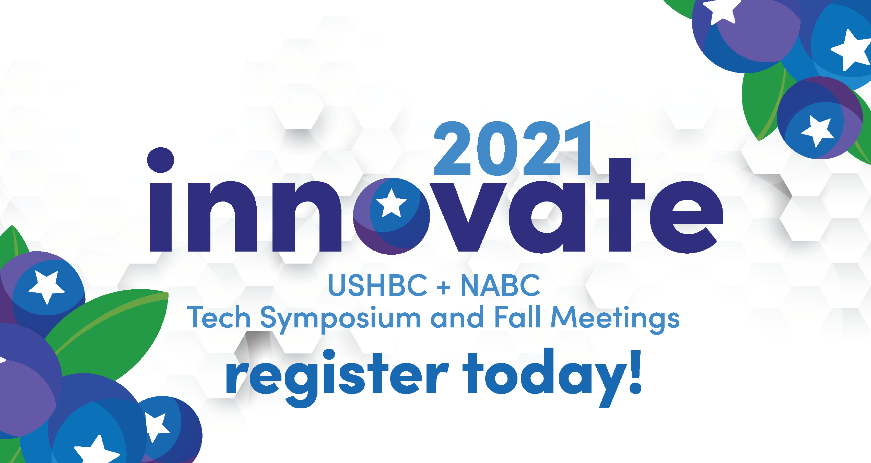 We're less than a week away from Innovate 2021: USHBC + NABC Tech Symposium and Fall Meetings, and time is running out to register! Join your fellow blueberry industry stakeholders to attend virtually for a week packed with education, inspiration and opportunities to advance blueberry industry business.
The event features speakers discussing robotics, pollination, crop estimation, AI, mechanical harvesting and more. The day-by-day program can be found here (scroll down to Schedule Overview and click Full Schedule). Interested stakeholders can register to participate virtually via a la carte pricing, listed here.