Topics in this issue of Behind the Blue: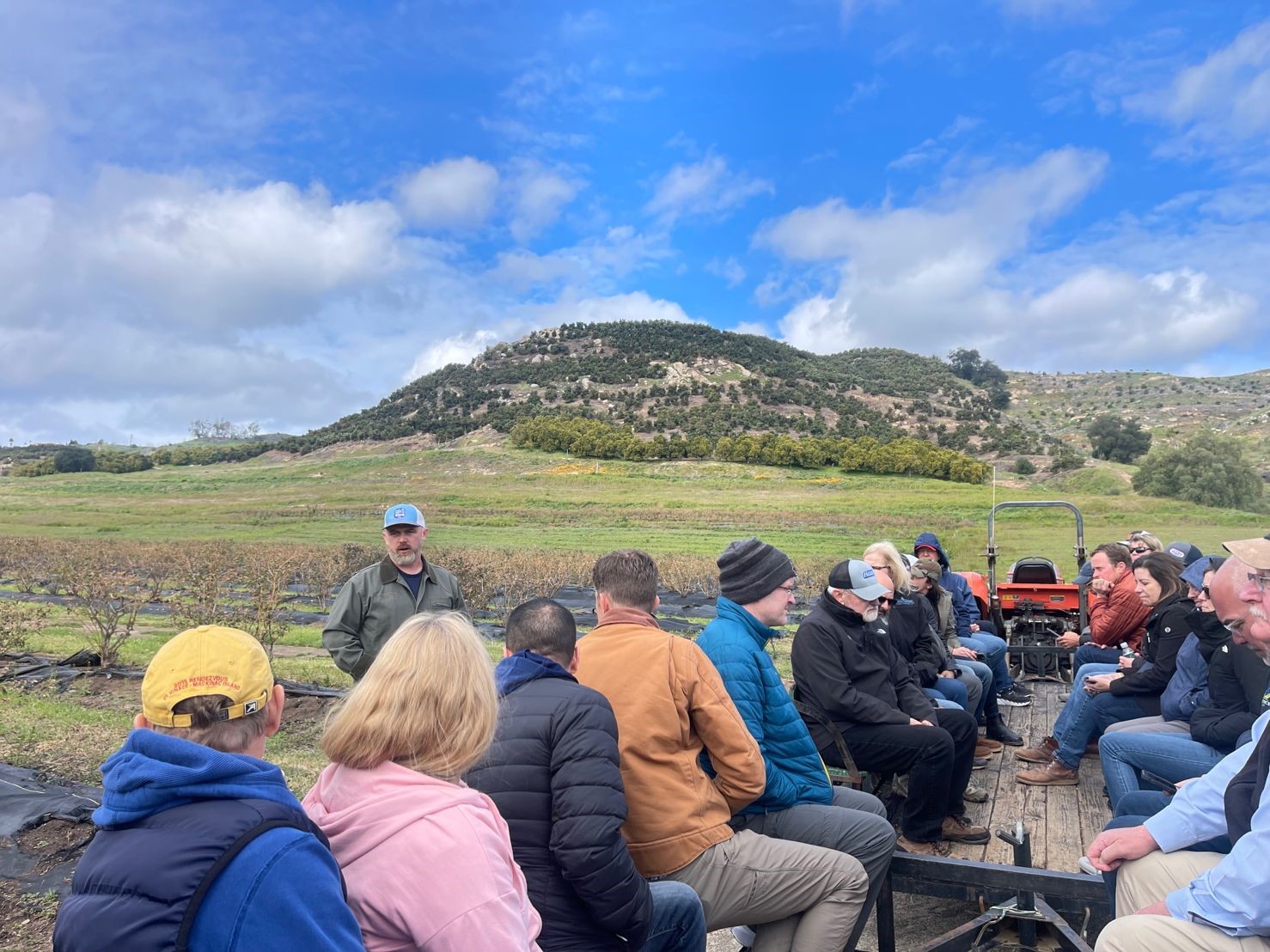 Last week, the blueberry industry gathered in San Diego at The Blueberry Convention. The week's activities kicked off with the Grab a Boost of Blue Golf Tournament and concluded with a behind-the-scenes tour of Fairfield Farms, an organic, family-run farm located in Pauma Valley, graciously hosted by Spencer and Bill Steed.
In the General Session Breakfast on Wednesday, Feb. 22, Kasey Cronquist, president of USHBC/NABC, welcomed attendees and highlighted the "blue skies" and opportunities ahead for the blueberry industry. He explained the importance of means – whether an investment of time, funding or commitment – to meet our dream of making the blueberry the world's favorite fruit.
Throughout the rest of the week, Blueberry Convention attendees visited with exhibitors on the Blueberry Lane exhibit floor, attended keynote and educational sessions, reconnected with familiar faces and made new connections at meals and the Grab a Boost of Blue happy hour. It was a week filled with insights about the future of the industry, programmatic updates, details on progress toward USHBC's strategic plan, and knowledge sharing to inspire blueberry possibilities in the years to come.
Stay tuned for more detailed recaps of educational sessions in the weeks ahead!


Since its launch in 2021, USHBC's Grab a Boost of Blue program has seen strong results through strategic partnerships that drive sales and awareness. Our call to action inspires and motivates consumers to enjoy more blueberries in more ways, more often. Join us in our Grab a Boost of Blue efforts to turn blueberry consumers into blueberry enthusiasts! Access the license agreement here to become a participant, and join the 67 other licensees working to promote blueberries year-round. 
You'll get access to resources like the 2023 promotional calendar and a year-round Grab a Boost of Blue marketing plan packed with five promotional periods for building on key seasonal buying trends. Our Industry Resource Hub has market and shopper research, data-driven insights, turnkey content and a library of toolkits with free downloadable assets to help you promote blueberries during key months throughout the year.
A special shout out to ongoing industry champions like North Bay Produce for encouraging consumers to grab a boost of blue as part of a heart healthy diet, and Florida Blueberry Farms for a sneak peak of life on a blueberry farm!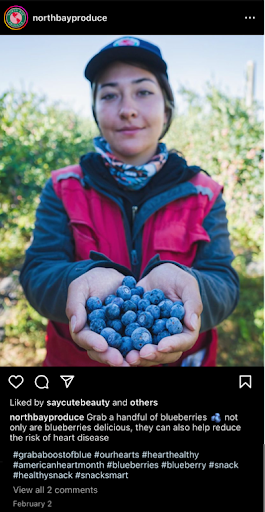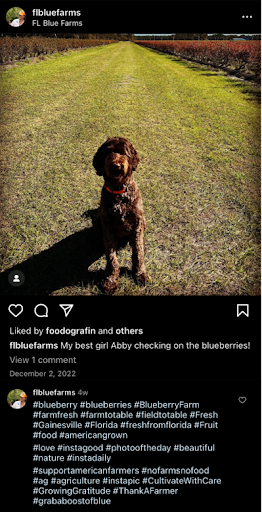 Getting licensed is simple and cost-free! Sign up today for tools and advice to best leverage the national campaign and drive blueberry sales year-round.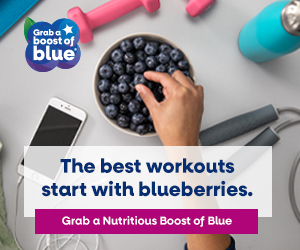 To properly recover from exercise after a tough workout, eating a healthy diet is critical. Blueberries have antioxidant and anti-inflammatory properties to help aid in muscle recovery – meaning they are not only part of a healthy diet, but may also enhance exercise performance and recovery!
We're here to help you share the benefits of blueberries with our new Boost Your Workout Toolkit. Get turnkey content – including print-ready resources, social graphics, digital ads and pre- and post-workout inspired recipes – that deliver enticing and informative facts about blueberries and their role in supporting a healthy lifestyle.
In fact, there's new research that explores the effect blueberries may have on enhancing exercise performance and recovery, and how consuming a diet enriched with blueberries affects the cells responsible for muscle growth and repair.
USHBC is here to help with all your yearly blueberry promotions. We have other power period toolkits for use during seasons of peak promotion, as well as dozens of evergreen images, recipes and QR codes ready for download on the Turnkey Content page.