Topics in this issue of Behind the Blue:
As the crowning touch to this year's National Blueberry Month in July, the U.S. Highbush Blueberry Council (USHBC) named the winners of America's Best Blueberry Pie Contest, with the three top recipes selected from among 234 delicious entries. The winning recipes, which received prizes of $10,000, $1,500 and $1,000 respectively, included: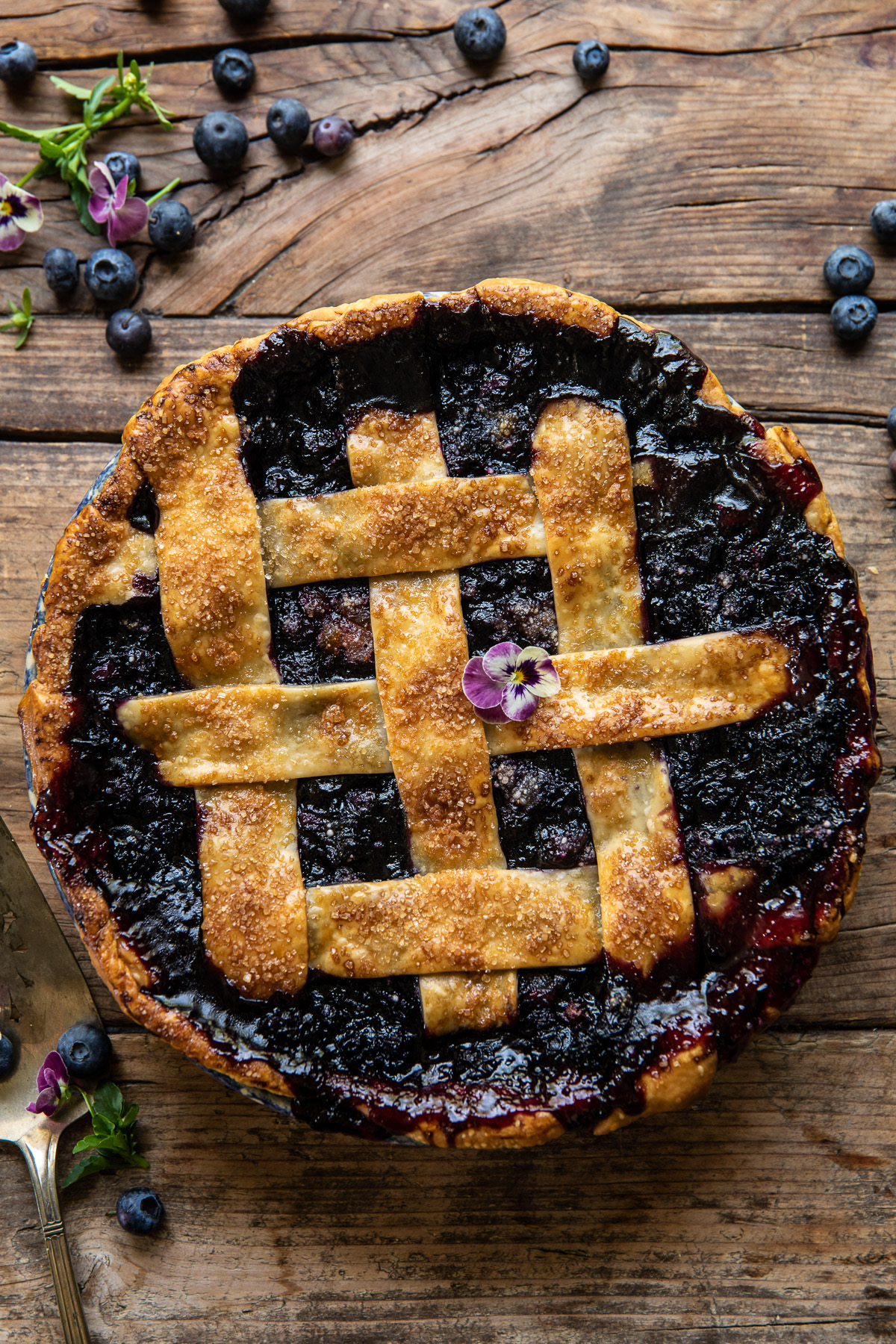 The grand prize winning recipe from Barbara Estabrook receives the added honor of becoming the official blueberry pie of USHBC and the blueberry industry.
The contest included a rigorous judging process, with culinary pro Gwynn Galvin, New York Times bestselling cookbook author and blogger at Half Baked Harvest Tieghan Gerard, and blueberry grower and USHBC Chair Shelly Hartmann and her team of pastry chefs all involved in judging the pies. The winners were announced as National Blueberry Month came to a close, with media and industry outreach combined with a significant social media push – including through Gerard's Half Baked Harvest Instagram – that resulted in nearly 1.74 million impressions. America's Best Blueberry Pie contest was one of a number of exciting opportunities to celebrate blueberries throughout July, which also included a "Good Morning America" segment featuring blueberry pancakes that was viewed by 3.2 million people. Learn more about all the National Blueberry Month excitement here.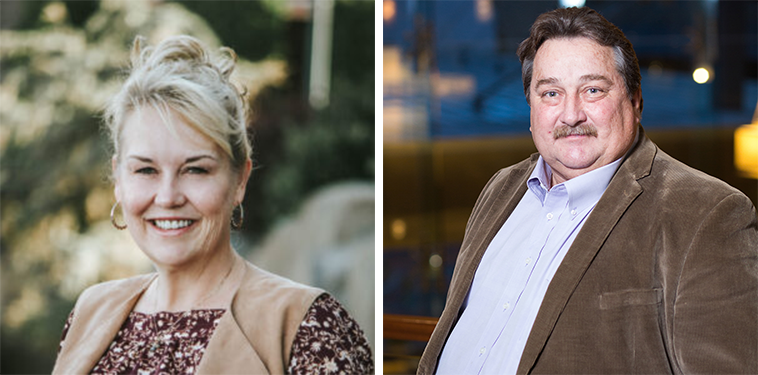 True leadership means leaving things better than how you found them, and that's certainly been the case with Chris Barnhill serving as chair of USHBC. Chris recently stepped down from this role, handing the reins over to Michigan blueberry grower Shelly Hartmann, who previously served as the organization's vice chair. Both are longtime industry leaders who have worked selflessly over the years to serve and improve the blueberry industry.
In last week's episode of "The Business of Blueberries," host Kasey Cronquist, president of the USHBC and the North American Blueberry Council (NABC), spoke with Chris and Shelly about their leadership roles, the importance of unity and collaboration in the blueberry industry, and ways we can continue to work together to improve and strengthen the industry. The episode covers the impact and legacy of two longtime industry leaders, opportunities for involvement in the blueberry industry and perspective from the two industry leaders about what's ahead for blueberries. Listen to the full podcast episode here and make sure to subscribe to "The Business of Blueberries" on Spotify or Apple Podcasts.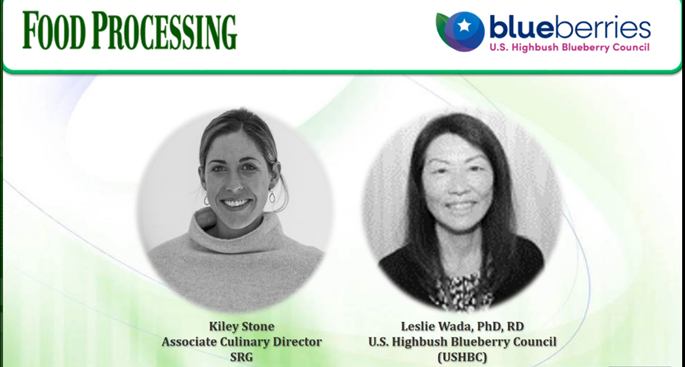 On Wednesday, July 14, Food Processing hosted a webinar titled "What are the Prospects for Immunity Boosting Foods," featuring Leslie Wada, Ph.D., health research administrator for USHBC; Kiley Stone, associate culinary director at SRG; and Dave Fusaro, editor in chief of Food Processing. Wada discussed blueberries and immune health, while Stone highlighted trends in immunity foods in foodservice, driven by broader cultural and emotional shifts.
A total of 315 people registered to attend the webinar, and 135 supporting pieces of collateral were downloaded during the event. The webinar can be viewed by registering at the link here.