Topics in this issue of Behind the Blue:
National Blueberry Month is in full swing, and the USHBC is continuing to turn blueberry consumers into blueberry enthusiasts in all kinds of creative ways, with blueberry muffins, pies and pancakes sharing the spotlight in the first part of the month.
On July 8 – National Blueberry Day – millions of viewers tuned into ABC's Good Morning America (GMA) to watch USHBC partner Chef George Duran attempt to beat the GUINNESS WORLD RECORDS ™ title for the tallest stack of pancakes. And while we did not beat the record, we did accomplish something monumental – earning top-tier exposure for blueberries on one of America's most popular morning television shows. Even better, we were able to show that blueberries not only look and taste good, but they do good, as hundreds of delicious blueberry pancakes were donated to Holy Apostles Soup Kitchen in New York City after the event.
The excitement continued with Blueberry Muffin Day on July 11, and a USHBC blueberry muffin partnership post with the recipe developer known as Justine_Snacks that garnered 8.8K+ impressions, 1.6K+ engagements, reached a total of 13.1K+ across our channels and pushed USHBC over 20K followers on Instagram. In addition, as is key to working with influencers, the blueberry message reached a new audience beyond our own channels, as Justine's TikTok of the Blueberry Muffins has garnered  633K+ views and 93K+ likes, and counting!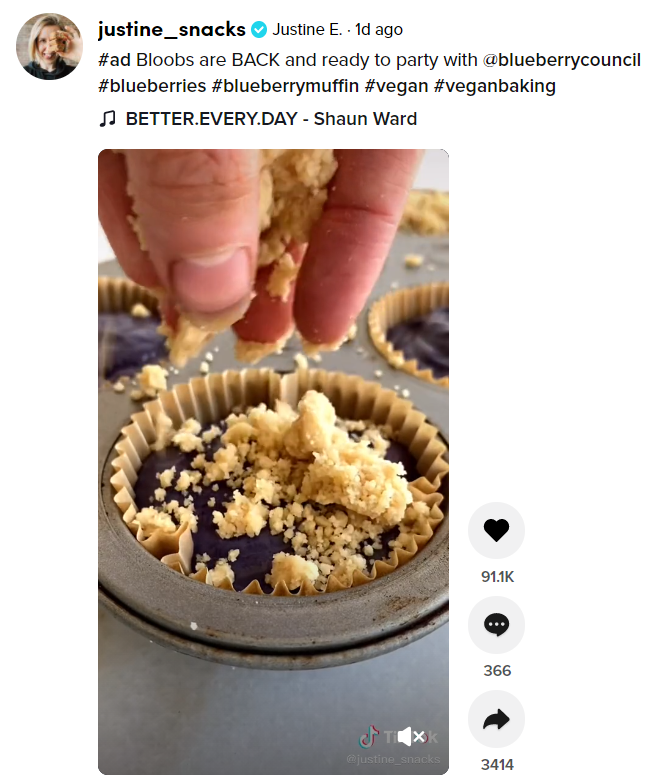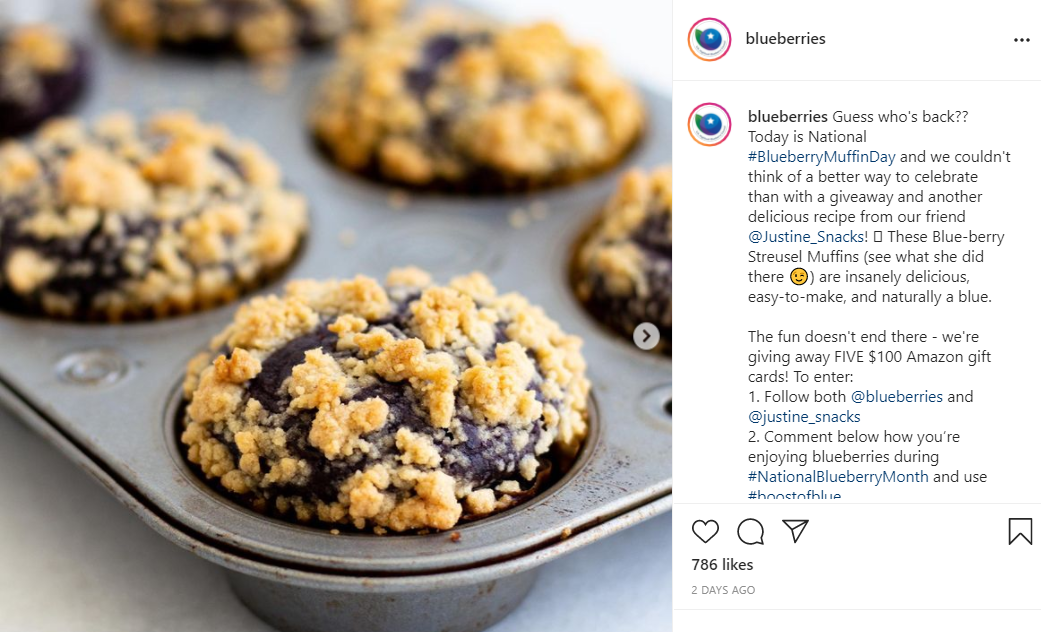 But we're not done celebrating all things blueberries as the best month of the year continues. Entries for America's Best Blueberry Pie Contest closed on July 12, with a total of 232 original blueberry pie recipes submitted from home chefs across the country! The contest is currently in the judging phase, with a culinary pro joining USHBC chair Shelly Hartmann and her team of bakers to review the top 10 recipes. Vetting will continue in the coming days, and then influencer Tieghan Gerard of @halfbakedharvest will pick a final grand prize winner of $10,000 and the title, along with two runners up.
As National Blueberry Month continues, we'll keep sharing the excitement and the successes! And as a reminder, our industry stakeholders have access to our National Blueberry Month Toolkit, which provides all the resources and content you need to celebrate and highlight blueberries all month long. 
Michigan blueberry grower Shelly Hartmann has been named chair of the USHBC, succeeding Chris Barnhill of North Carolina.
Hartmann co-owns True Blue Farms with her husband Dennis, and has served on the USHBC board for 10 years, most recently as vice chair. She is also actively involved in a number of other industry organizations and programs, including the Michigan Blueberry Commission, the Michigan Agricultural Environmental Assurance Program Advisory Council, and the planning committee for the National Blueberry Festival that takes place annually in South Haven, Michigan.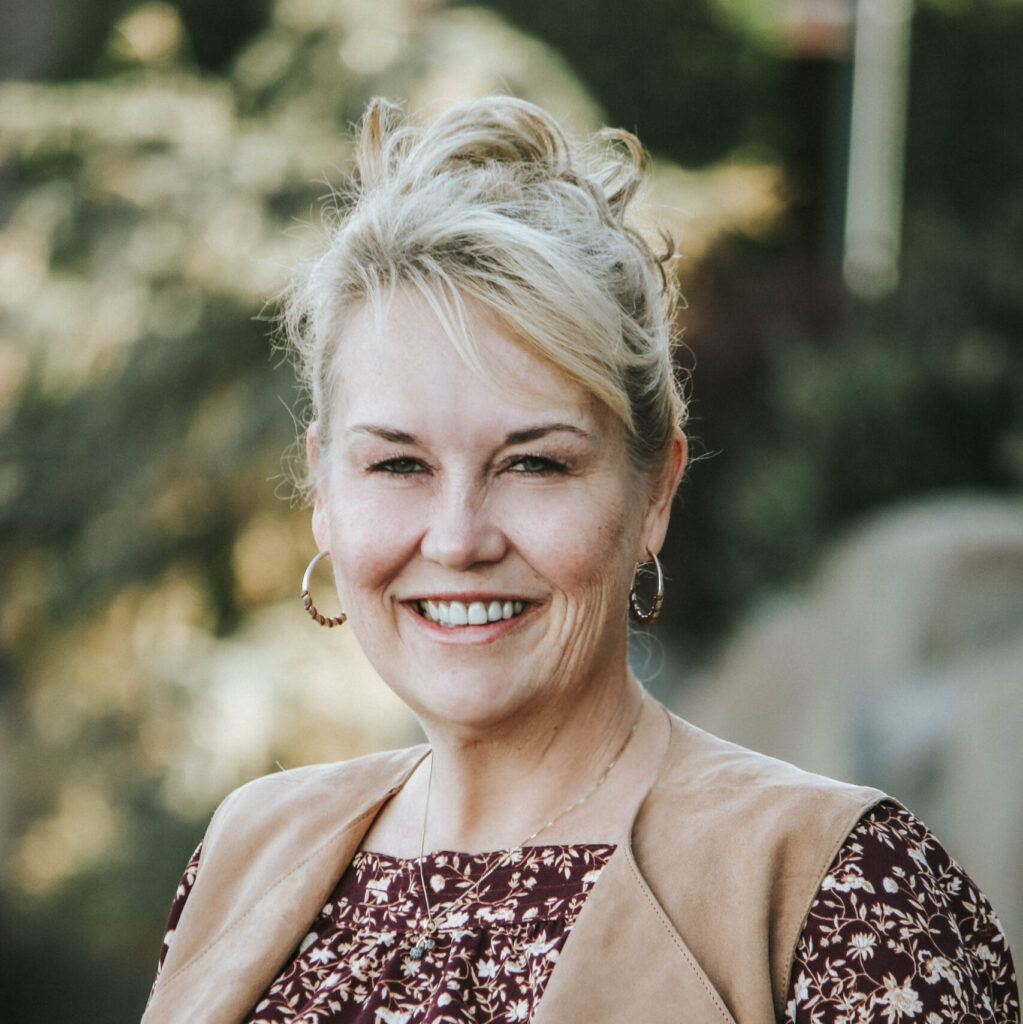 "Shelly brings passion and dedication to the growth and success of the blueberry industry, and for these and many other reasons, I know she'll be an excellent chairperson for our organization," noted Kasey Cronquist, president of USHBC and North American Blueberry Council (NABC). "During Chris Barnhill's tenure, we have made tremendous progress on initiatives that have driven blueberry demand, and Shelly's enthusiasm and leadership will continue to drive the USHBC toward new opportunities and the innovation we need going forward."
The Hartmanns started their farming operation in the early 1990s, though the family has been in the blueberry business for four generations. Today, True Blue Farms is one of the largest growers in North America, producing and marketing millions of pounds of blueberries.
"Over the years, I have seen firsthand a lot of success and opportunity unfold for the blueberry industry, and it has been especially exciting to serve on the USHBC board as we've entered an era of innovation," said Hartmann. "As I embrace this new role, I'm looking forward to engaging more growers and stakeholders in our work as we shape how our industry continues to evolve into the future and prepare for the opportunities that lie ahead for blueberries."
Hartmann will complete this year's term and will be eligible to serve additional terms as chair of the USHBC. More information about USHBC leadership and officers is available here.
Save Your Seat for Innovate 2021: USHBC+NABC Tech Symposium and Fall Meetings.
As opportunities to gather again in person open up, the USHBC and North American Blueberry Council (NABC) are pleased to announce that registration for Innovate 2021: USHBC+NABC Tech Symposium and Fall Meetings launches tomorrow, July 15!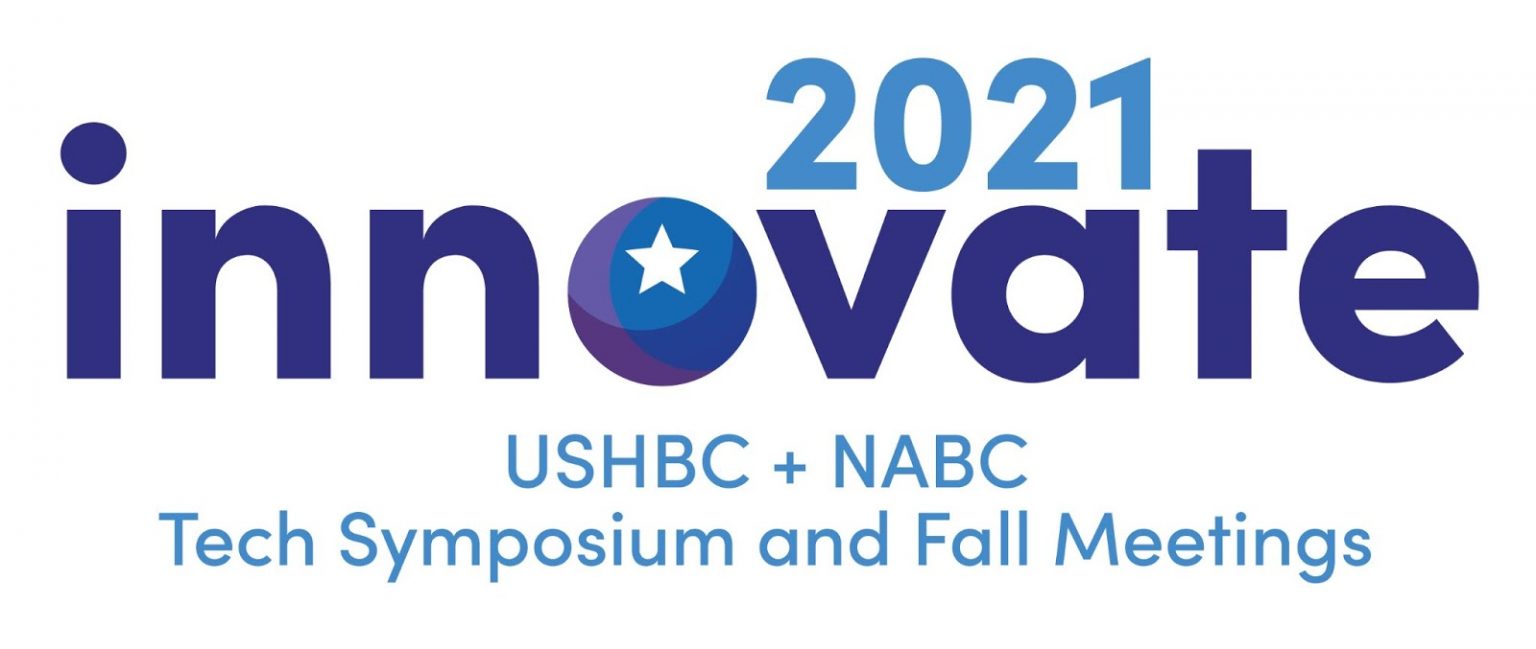 The action takes place at The Grand Hotel in Salem, Oregon, September 27 to October 1. A virtual attendance option is also available.
No matter how you participate, you'll reestablish relationships with your colleagues and partners in the blueberry industry, discover the latest technologies and explore what's next for blueberries. Seating is limited, and the industry is eager to reunite, so don't delay in registering.

Learn more and register at https://www.blueberryevents.org/