Topics in this issue of Behind the Blue: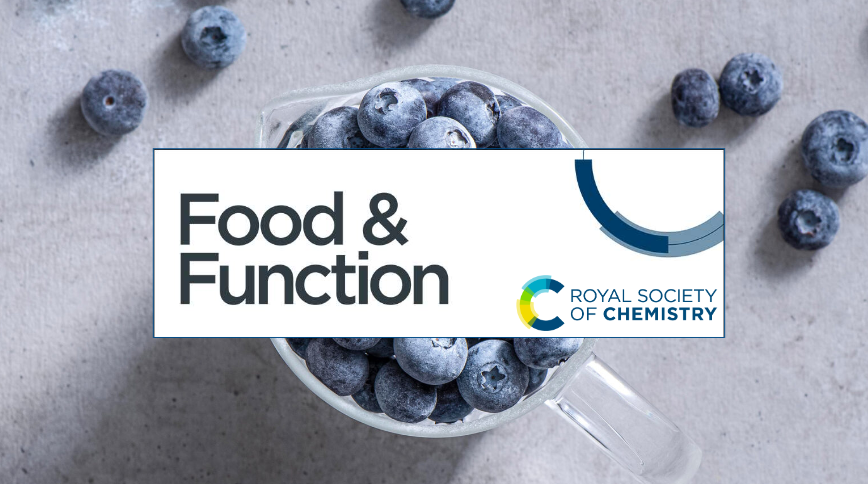 American Heart Month has ended, but it's always a good time to practice heart healthy habits, particularly with National Nutrition Month upon us. What better way to do that than by eating more fruit, like blueberries! A new USHBC-funded research study published in Food & Function found that eating blueberries on a daily basis for 12 weeks (consumed as 22 g/day of freeze-dried highbush blueberry powder, equivalent to one cup of fresh blueberries), improves endothelial function in postmenopausal women with elevated blood pressure or stage 1 hypertension. Endothelial function is important for healthy blood flow.
The results of this study are noteworthy due to the prevalence of endothelial dysfunction among postmenopausal women and its central role in cardiovascular disease, the leading cause of death in the U.S. and globally.
"This is the first study of its kind assessing the effects of daily blueberry consumption on endothelial function and oxidative stress-mediated suppression of endothelial function in postmenopausal women with elevated blood pressure or hypertension," noted Sarah A. Johnson, Ph.D., RDN, associate professor and director of the Functional Foods & Human Health Laboratory at Colorado State University, and the study's lead investigator. "Blueberries are a source of polyphenols like anthocyanins, which are associated with heart health." 
The study, supported by a grant from USHBC and funding from the U.S. Department of Agriculture, builds on previous research by Johnson and her team. The press release with full study details can be found here.
USHBC funds studies that are grounded in sound science, use rigorous methodology, and are conducted by autonomous researchers at well-established institutions. Explore the full overview of research specifically funded by USHBC, and examine the body of evidence on blueberry science by visiting healthprofessionals.blueberry.org.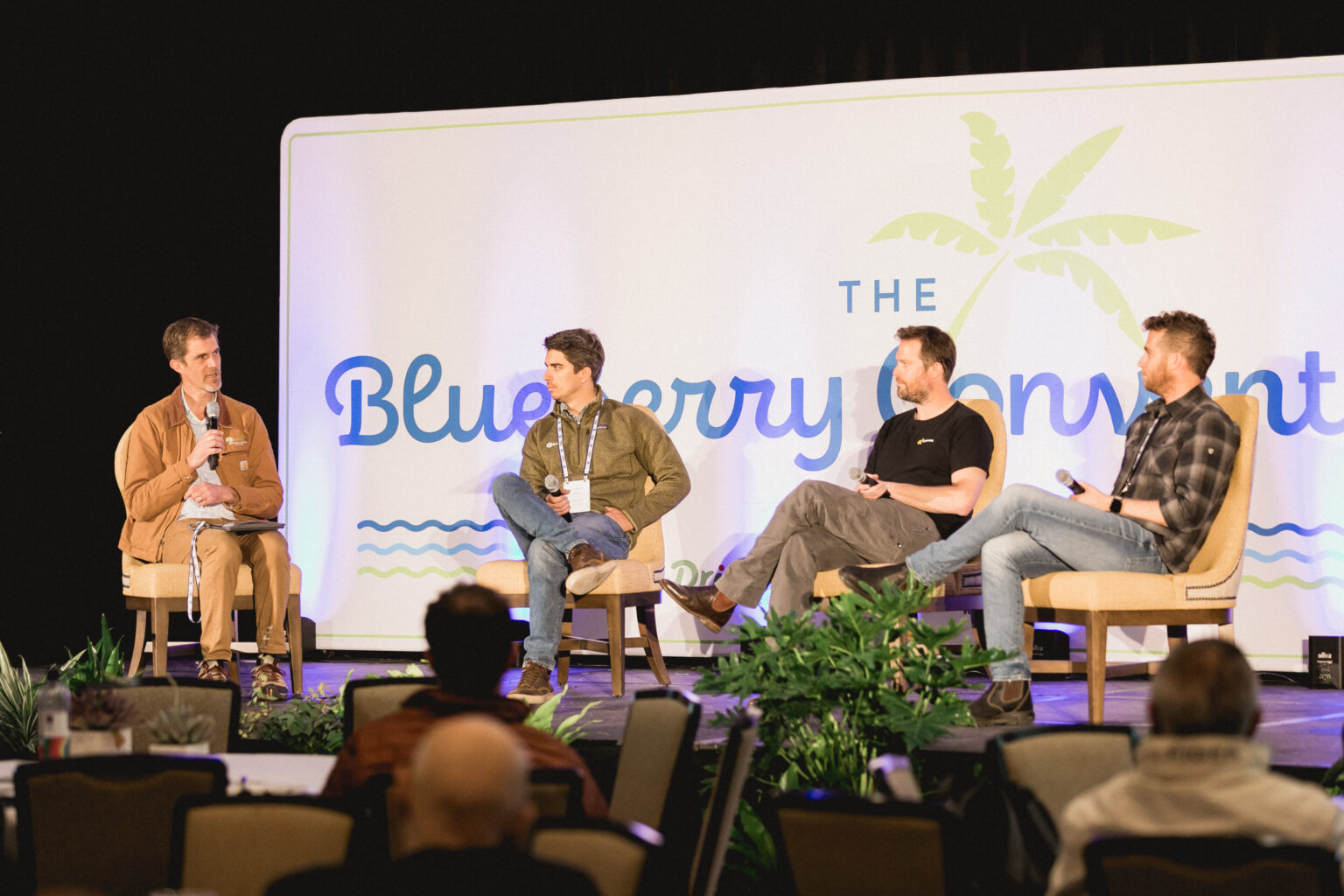 There's an increased focus on improving the health of bees – and rightfully so! Healthier honeybee hives can improve pollination and highbush blueberry yields. In the Buzz About Bees session at The Blueberry Convention last month, attendees heard from three innovative companies working to save the bees with technological advancements.
Panelists included Itai Kanot, COO and head of beekeeping at BeeHero; Eliyah Radzyner, co-founder and head of produce at BeeWise; and Matias Viel, CEO and founder of Beeflow. The session was moderated by Steve Mantle, CEO and founder of innov8.ag.
What do these companies do?
BeeHero: Provides precision pollination services to growers. They assign beehives to different parts of fields according to specific needs. They then monitor pollinator visitation to the buds/flowers with sound, and share this information to improve overall performance.
BeeWise: Builds robotic hives to help beekeepers remotely manage their hives and act on data in real time. Beekeepers can instruct the robots what to do in the field, resulting in stronger, healthier hives that lead to better pollination for blueberries.
BeeFlow: Developed a platform of molecules to address pollination processes. To improve the difficult process of blueberry pollination, they focus on the attraction between bees and flowers, and feed bees a "scent" that conditions the bee's memory to visit blueberry crops and flowers more frequently. Farmers hire BeeFlow to manage improvements in the pollination process, with a goal of increased yields.
What are the issues related to honeybee losses, and how does new technology help?
Throughout the 1970s, annual honeybee colony loss was under 5%; as of 2021, it was closer to 45%. Session speakers noted that there's no single cause behind colony losses (e.g., pesticides, urbanization, monocultures and disease), and no silver bullet to fix the problem.
At a certain point in annual loss, the industry can't maintain the honeybee population year to year. In Canada, for example, they're bringing in new bees from Australia.
Growing wildflowers and creating other habitats on blueberry farms is critical. Many growers are taking this step to help honeybees feed when blueberries aren't in bloom.
Although bee colony loss is a big challenge for the industry, experts and companies are working on solutions that will ultimately include multiple tools and technologies.
Stay tuned for more detailed recaps of educational sessions in the weeks ahead!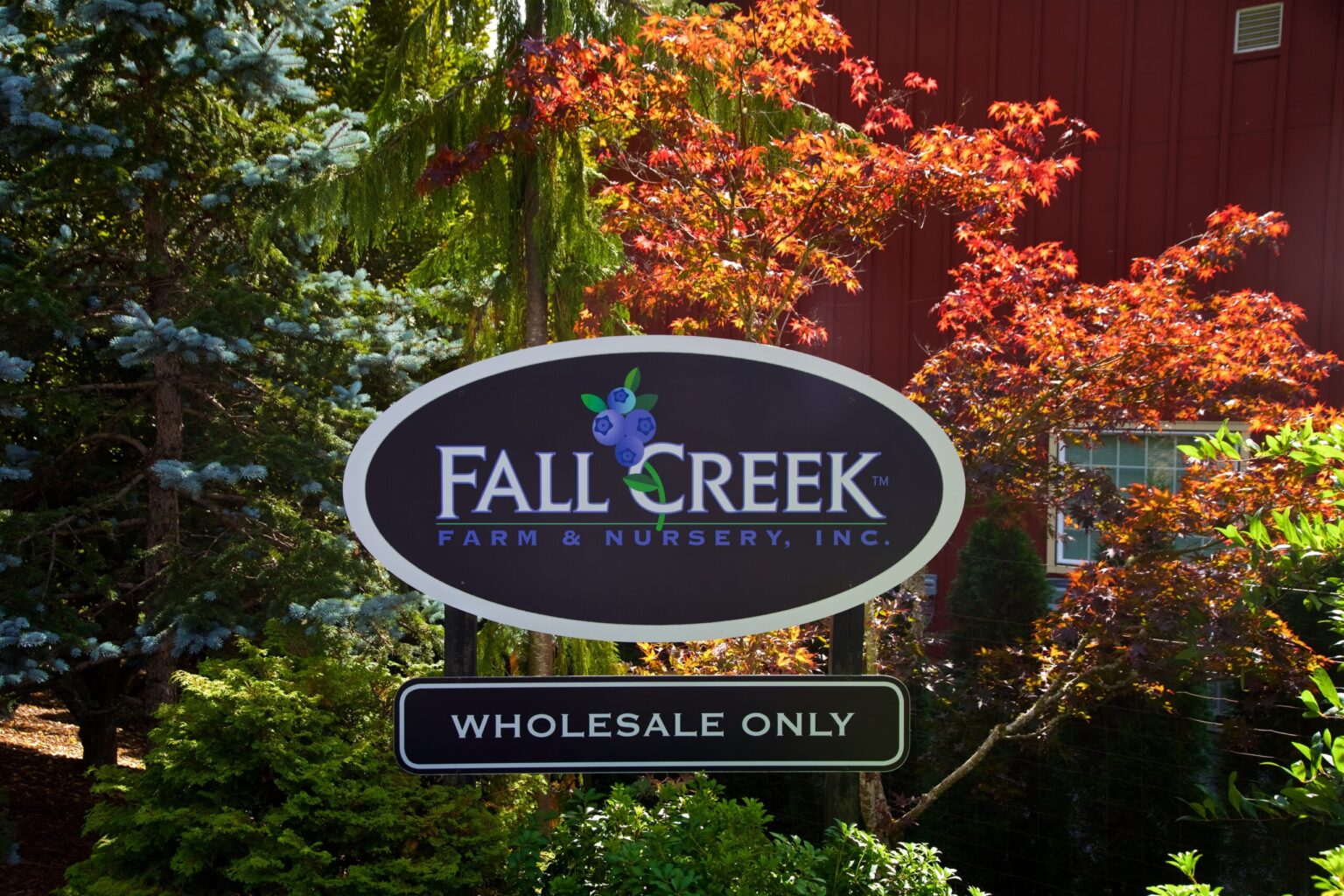 In last week's episode of "The Business of Blueberries" podcast, host Kasey Cronquist, USHBC president, was joined by co-CEOs Cort Brazelton and Oscar Verges of Fall Creek Nursery.
Fall Creek is a blueberry farm and nursery with over 40 years of experience in blueberry breeding and successful variety introduction. They have built a global team of the finest breeders, researchers, propagators and nursery professionals, grower support technicians, sales and customer service experts and more.
In the episode, Brazelton and Verges weighed in on the state of blueberry genetics, where they see blueberry genetics heading, the blueberry industry as a whole, their support of the USHBC's leadership development program and the potential Fall Creek sees for the future of blueberries. They also discuss the origin of the Fall Creek and their Sekoya platform, a B2B branded platform that provides unique opportunities to members.
Listen to the full episode here, and don't forget to subscribe to "The Business of Blueberries."