Topics in this issue of Behind the Blue: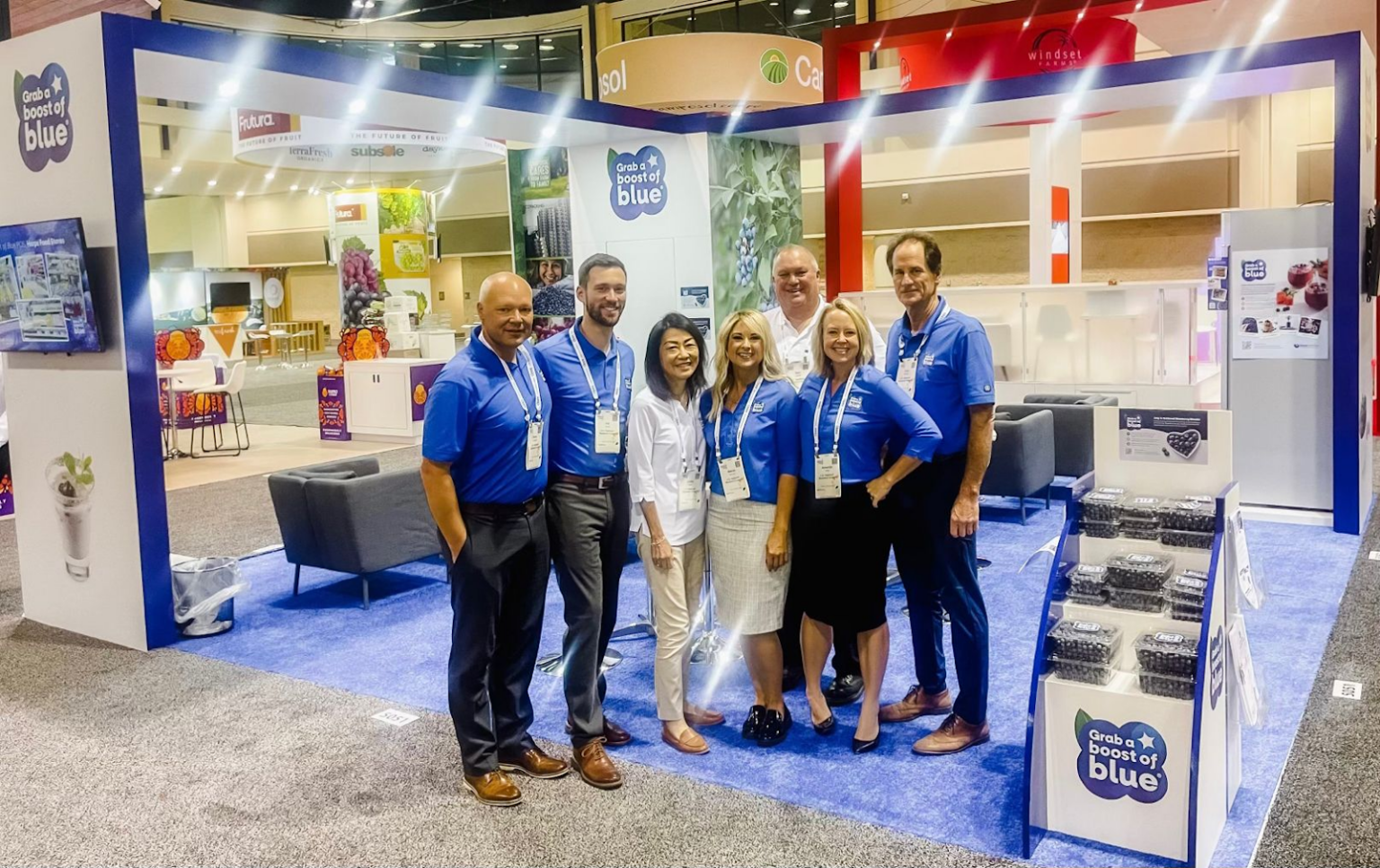 USHBC represented blueberries in Orlando last week at the International Fresh Produce Association's Global Produce and Floral Show. This was the first time USHBC participated in this show, and our team on the ground did a fantastic job sharing how USHBC can be a great resource and waving the flag for blueberries all week.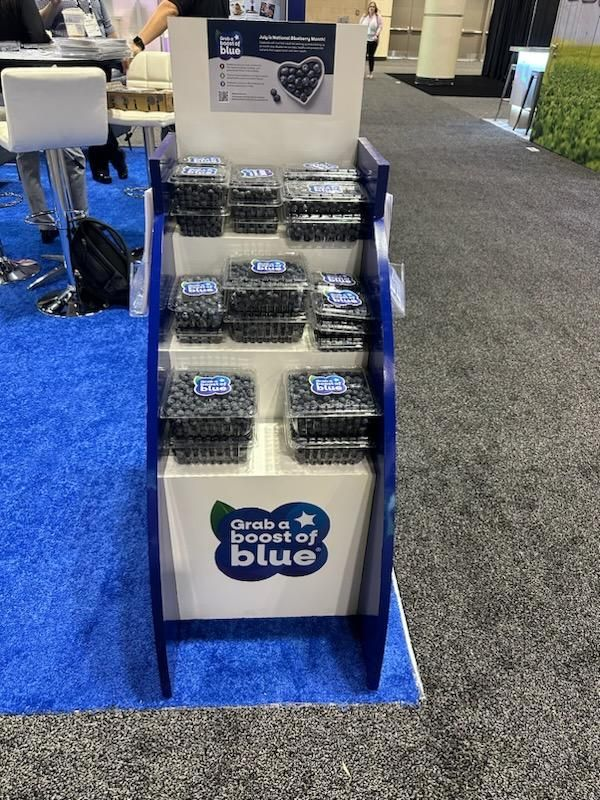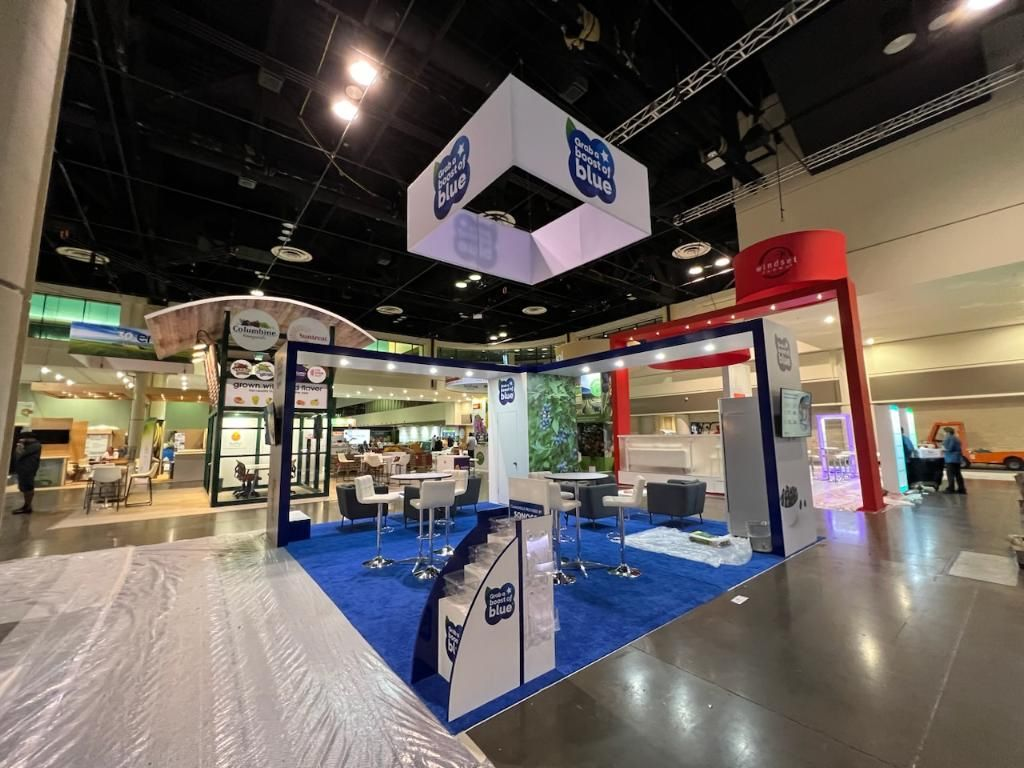 At the event, we demonstrated USHBC's value to the industry as a go-to resource for useful data and insights that can be used with retailers to drive the volume of blueberries. We pushed the boundaries with our frozen case display, and shared how our Grab A Boost of Blue program can drive fresh and frozen blueberry sales in stores. 
In addition to the booth presence, USHBC hosted three blueberry-forward events:
• At the World's Favorite Fruit Reception, USHBC hosted approximately 80 attendees from the global produce industry, including representatives from major retailers like Walmart.
• The Grab a Boost of Blue booth reception was very popular, and provided a great opportunity to share Grab a Boost of Blue licensee benefits. Everyone enjoyed the blue-spirations, including blueberry cocktails and ketchup, ranch, barbecue sauce and salsas featuring blueberries.
• The Produce for Better Health Lunch with registered dietitians drove discussions on the health benefits of blueberries and the idea of food as medicine. USHBC connected with dietitians at Chartwells, HEB, K-12 organizations and more, and will have continued discussions on potential initiatives.
This week, USHBC is exhibiting at Asia Fruit Logistica. Stay tuned for an update next week!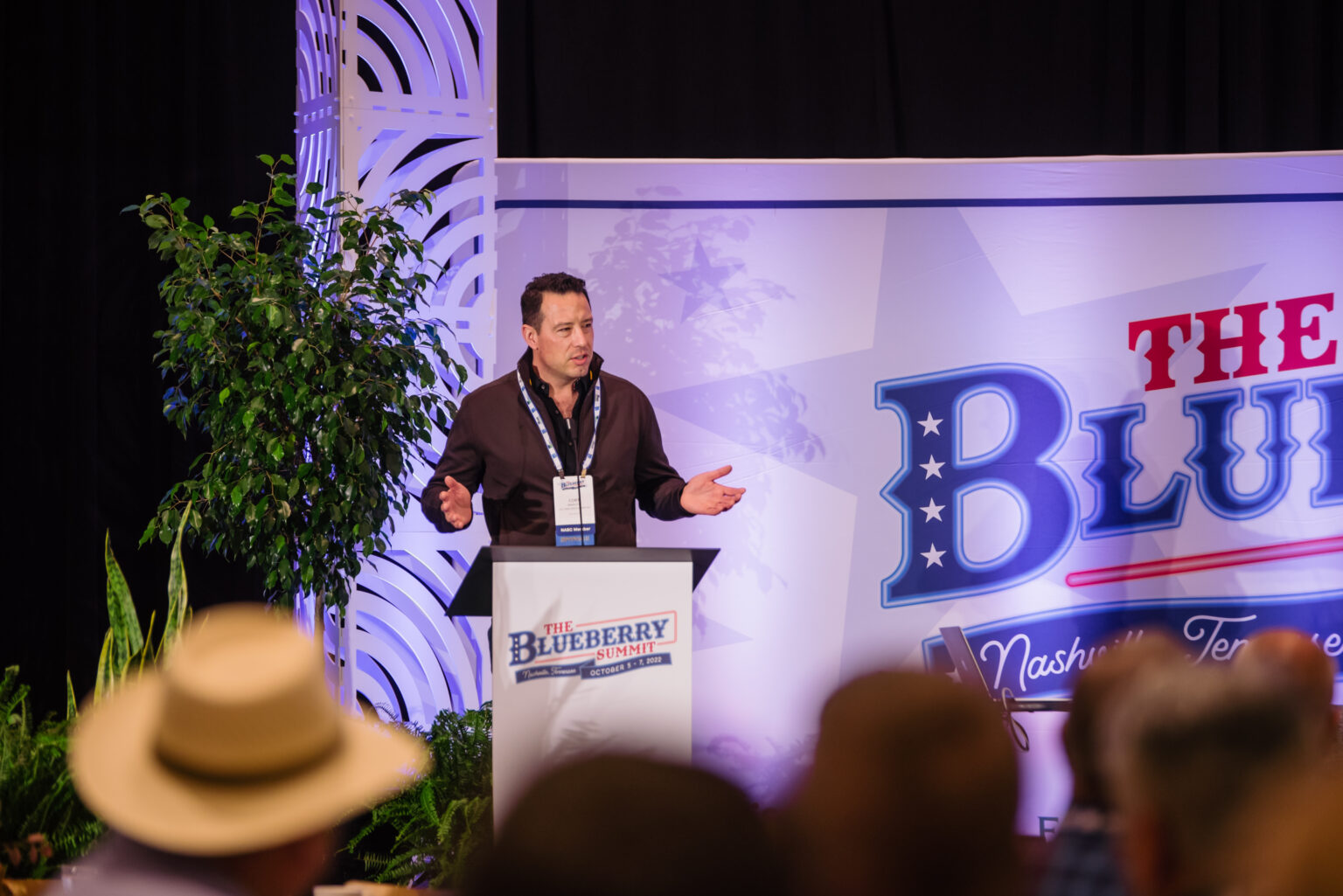 Fall Creek Farm & Nursery has signed on as the exclusive sponsor of the USHBC Blueberry Leadership Program. The program, launched in March 2022, helps up-and-coming leaders in the blueberry industry grow their leadership skills, connect with and learn from innovative thought leaders, and improve their industry intelligence.
Fall Creek's support will allow the program to provide the industry with meaningful programming focused on developing the next generation of blueberry industry leaders. Fall Creek has been a longtime supporter of USHBC and NABC, frequently providing leadership, insight and expertise for the councils' events and programs.
The first cohort of 10 Blueberry Leadership Program fellows started the program in June 2022 and have since met numerous times, including a visit to Washington state for professional development at the CuliNex Innovation Center and Microsoft FarmBeats. Their journey will continue with more in-person trips in 2023, and a graduation event at The Blueberry Summit in 2023.
The program takes an interactive approach to leadership development through hands-on training, immersive learning experiences, engagement with thought leaders and exposure to the components of the global produce supply chain. Learn more about the Blueberry Industry Leadership Program here.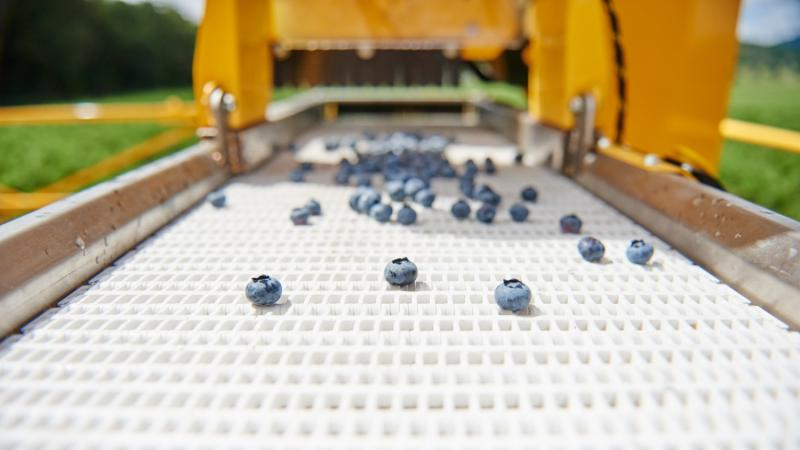 For companies that plan to export to Vietnam, the Philippines, China and Chile in 2023, it's time to register your packing facility. Please complete this form to submit or update your facility registration information with USHBC. Registration is required annually and closes this year on Friday, Dec. 16. If you register a new facility, the Animal and Plant Health Inspection Service (APHIS) will contact you to confirm approval.
USHBC's export programs help the industry more effectively export and market all forms of blueberries in countries and regions with the highest volume potential. For more information about global market development initiatives, visit ushbc.blueberry.org/for-exporters/. For specific questions, please contact USHBC/NABC Global Business Manager Renata Dalton at [email protected]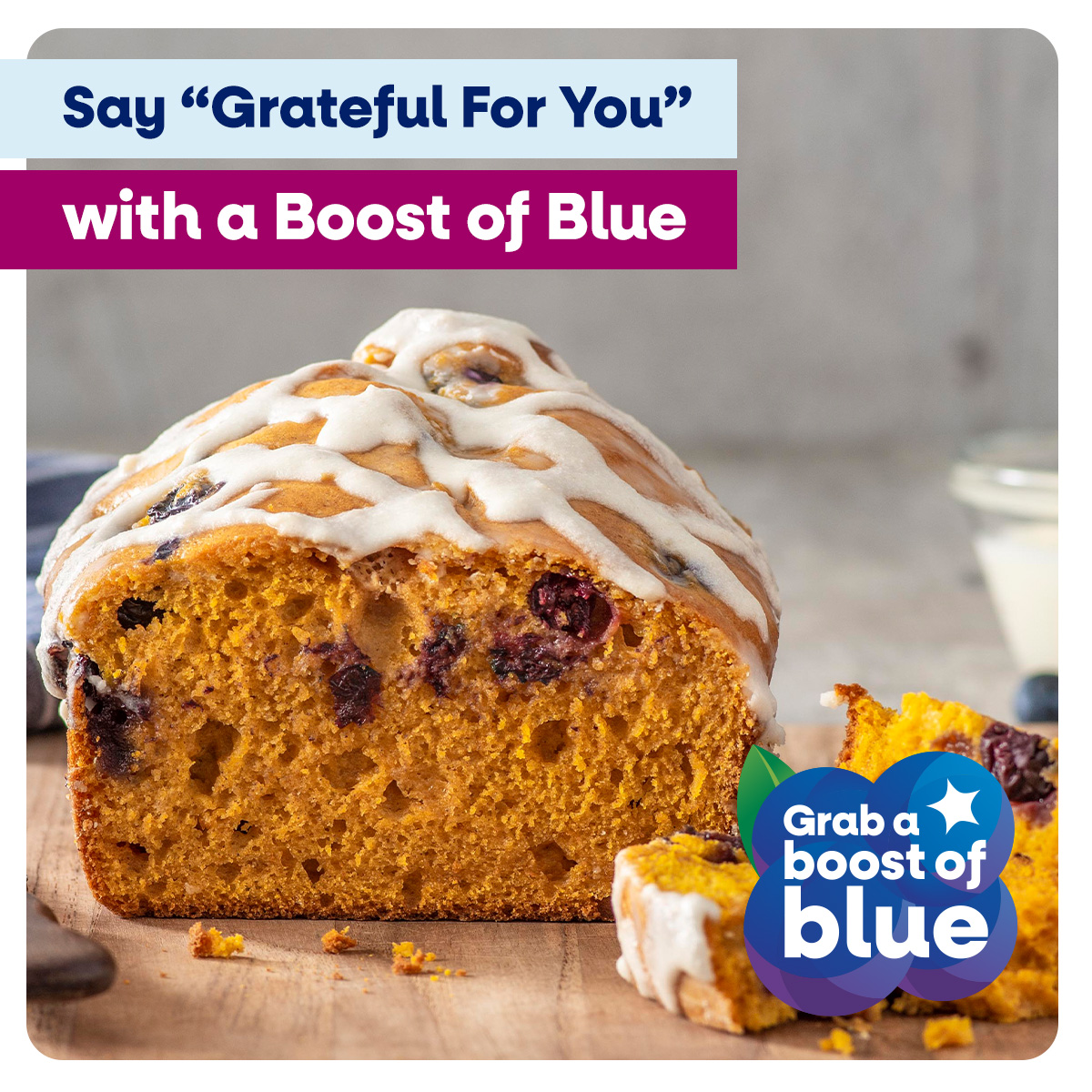 We're here to help you promote blueberries during the tastiest time of the year. Our holiday toolkit is available now to boost your holiday marketing plan! These turnkey holiday materials will help you capitalize on the festive season to drive consumer interest and increase sales for blueberries across the board and all season long. 
The toolkit content delivers enticing holiday inspiration focused on blueberries – from a consumer tip sheet to a timely sampling of recipes from blueberry.org. 
Thanksgiving to New Year's is an amazing time to celebrate with blueberries. Plan ahead for the holidays now!