Topics in this issue of Behind the Blue: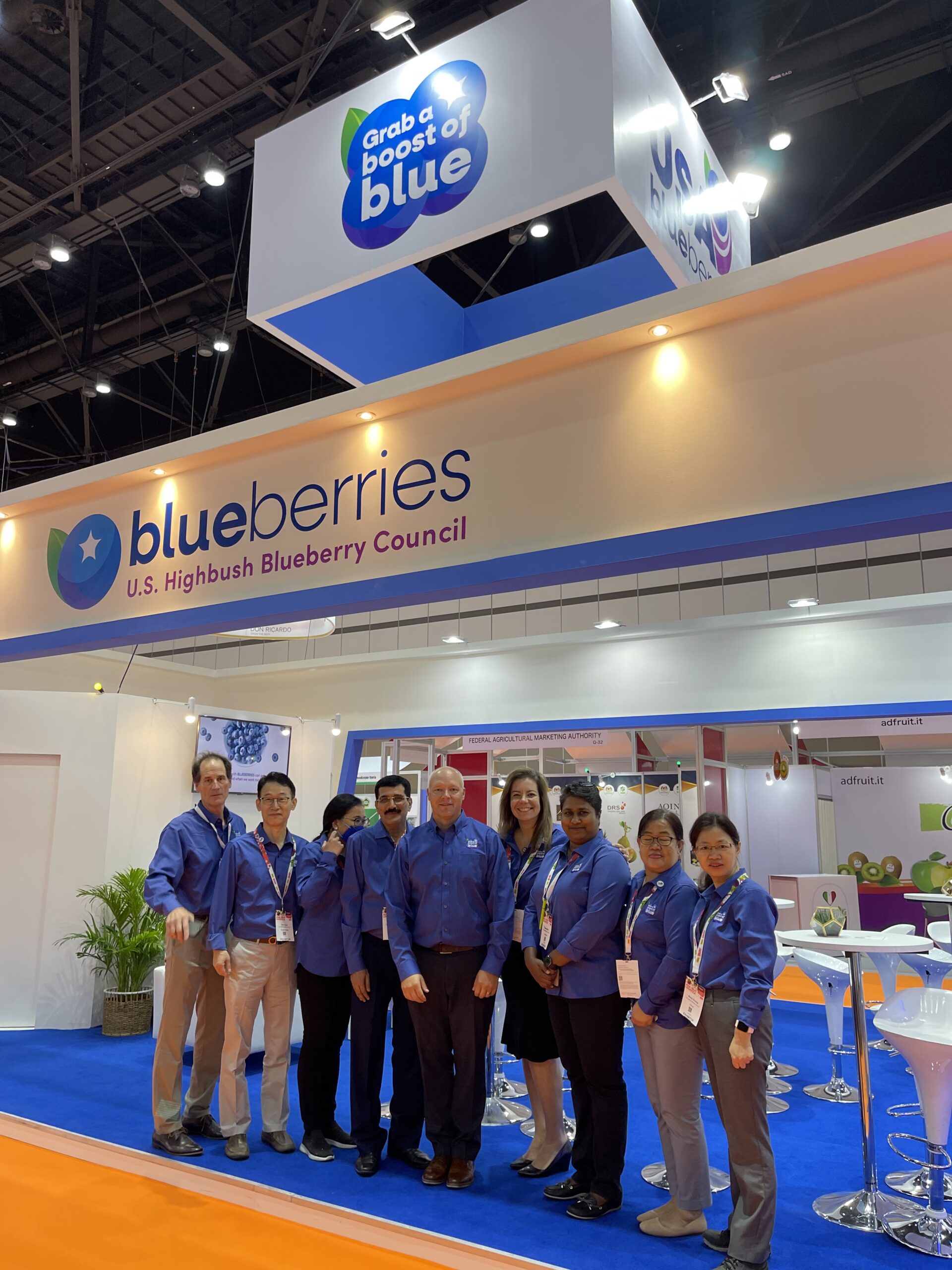 USHBC exhibited at Asia Fruit Logistica (AFL) November 2-4 in Bangkok, Thailand, to leverage its marketing platform and business connections.
We promoted the many ways USHBC acts as the global leader and a one-stop shop for blueberry inspiration and support. And we spread the word about the extensive work USHBC does through export programs to drive demand for U.S. highbush blueberries with consumers, foodservice operators, food manufacturers and retailers around the world. The event also gave us the chance to meet with buyers from Asia and India.
At AFL's Asiafruit Congress, USHBC President Kasey Cronquist took the stage to talk about the power of health messaging related to blueberries. And he shared our efforts to make blueberries the world's favorite fruit in an interview with Fruitnet.
The event provided a powerful opportunity for the USHBC team and in-country representatives to network in person, and for attendees to meet the USHBC team at receptions and other events. Learn more about our global market development efforts here!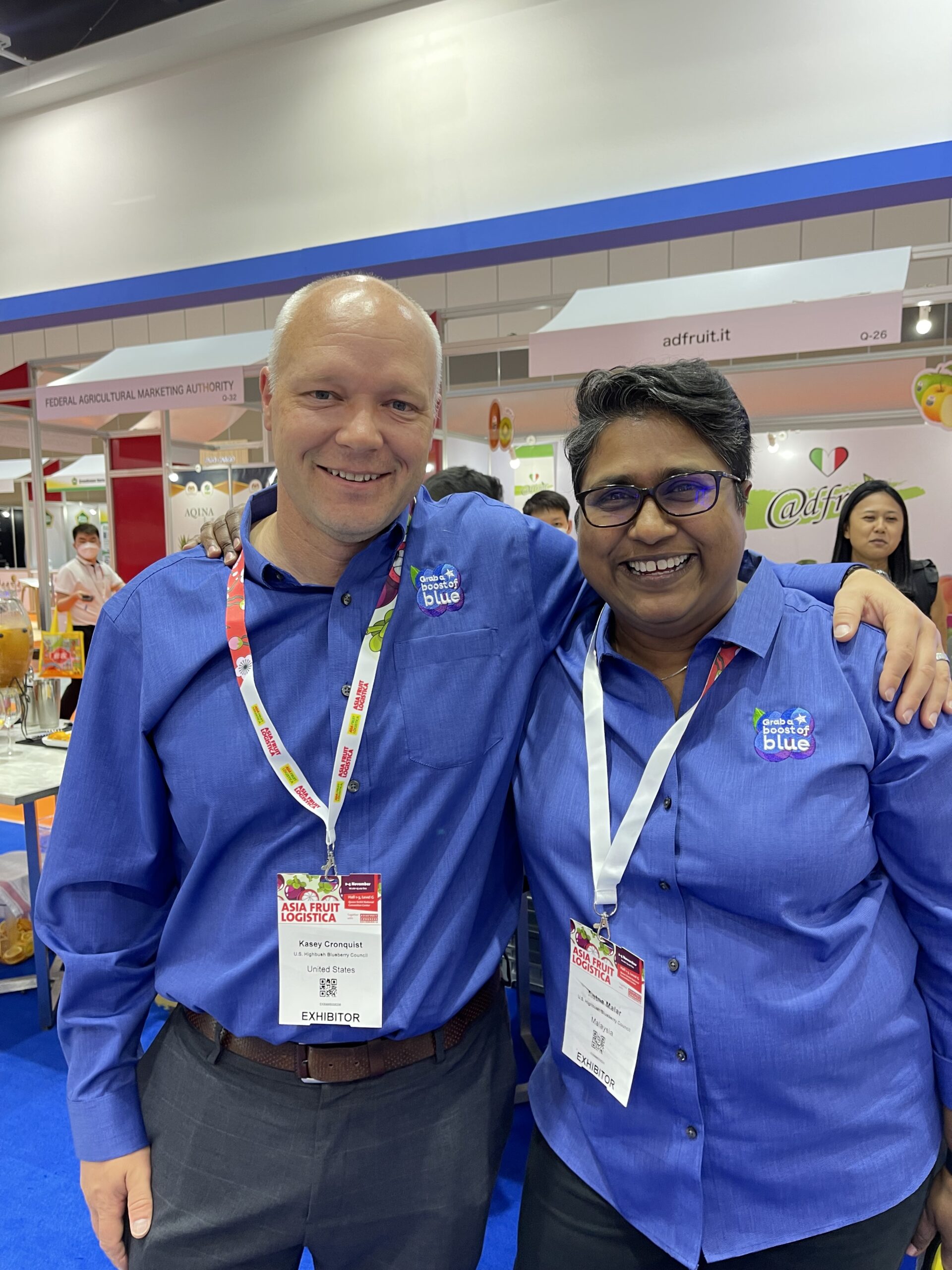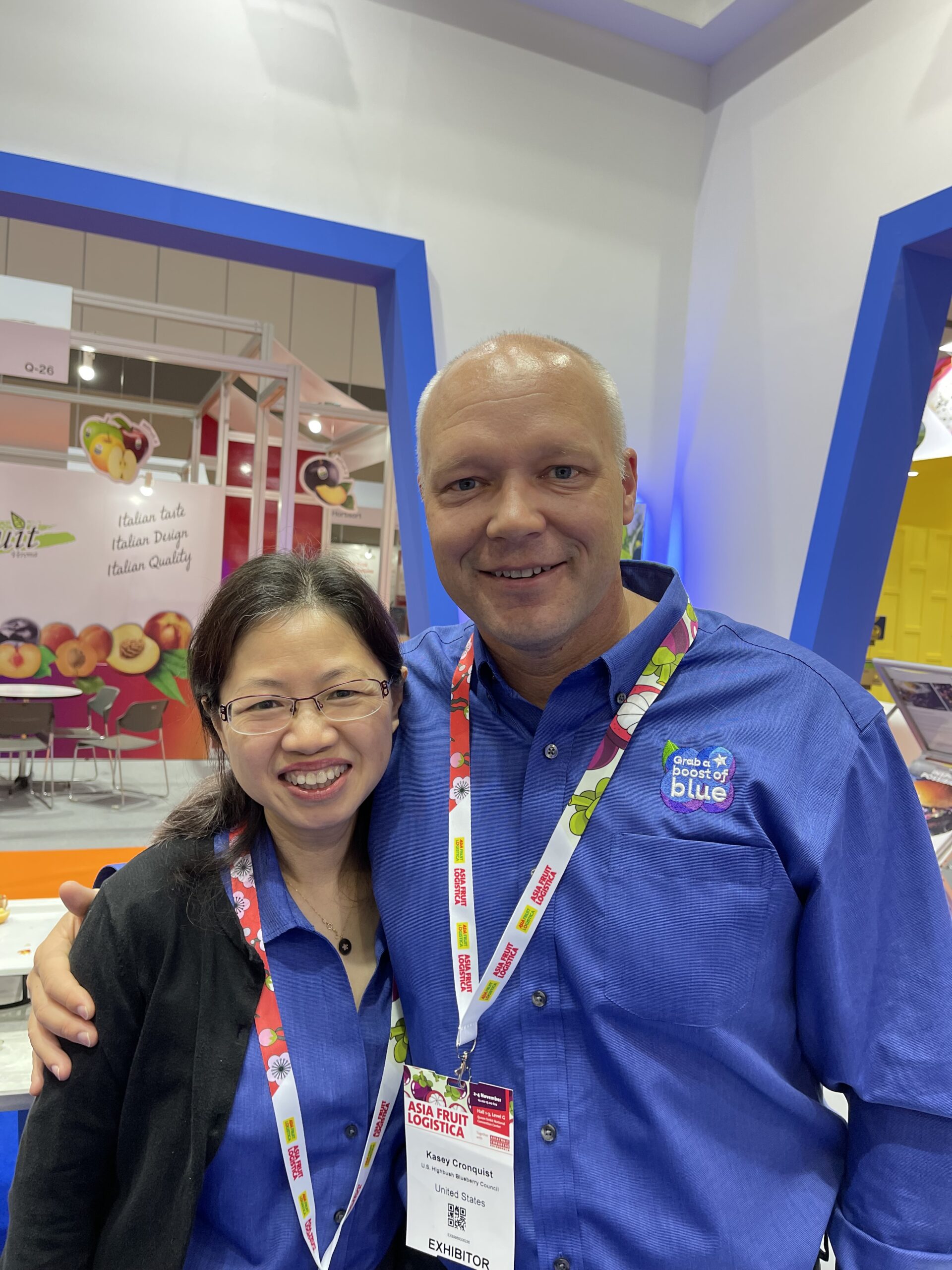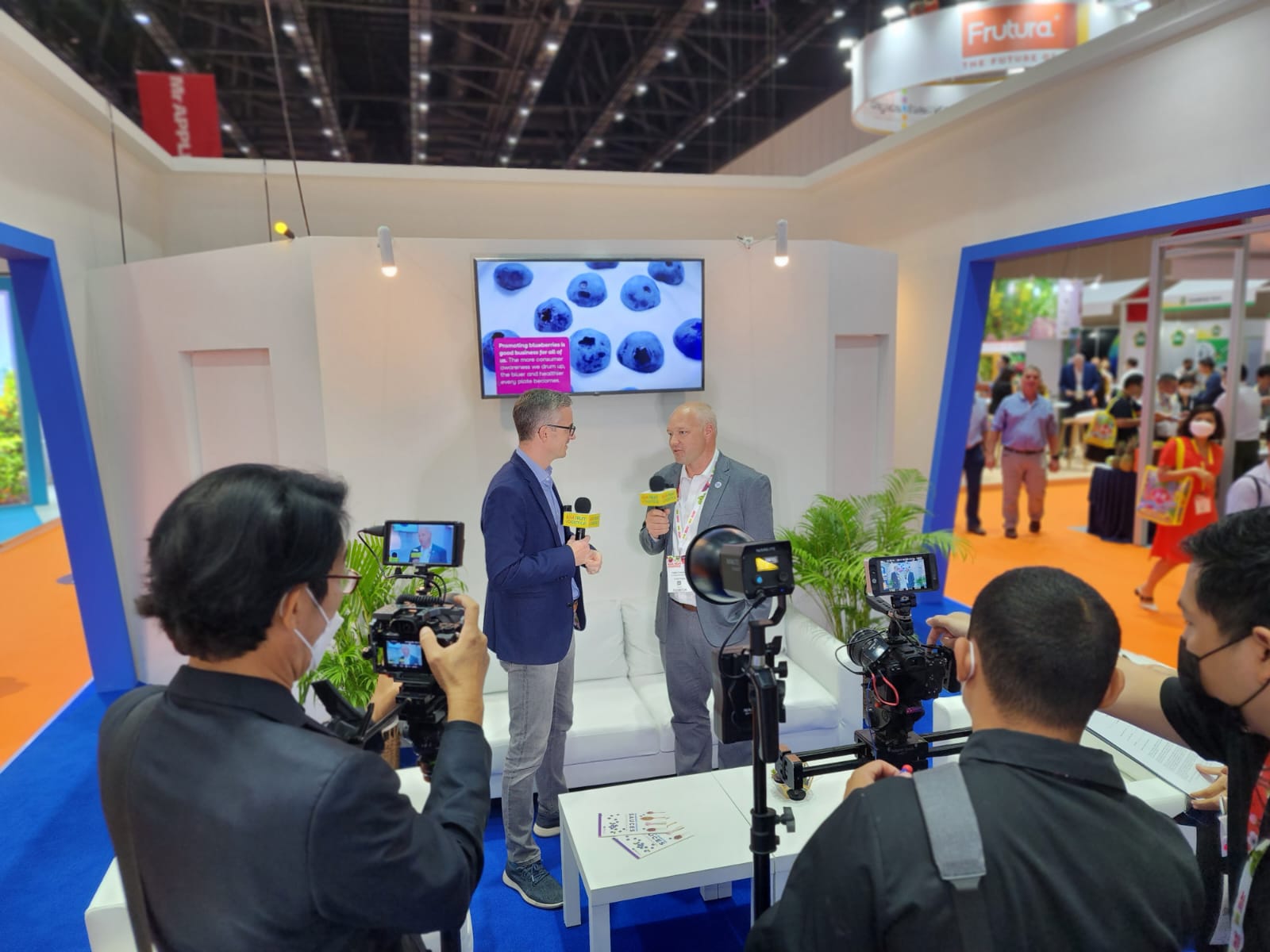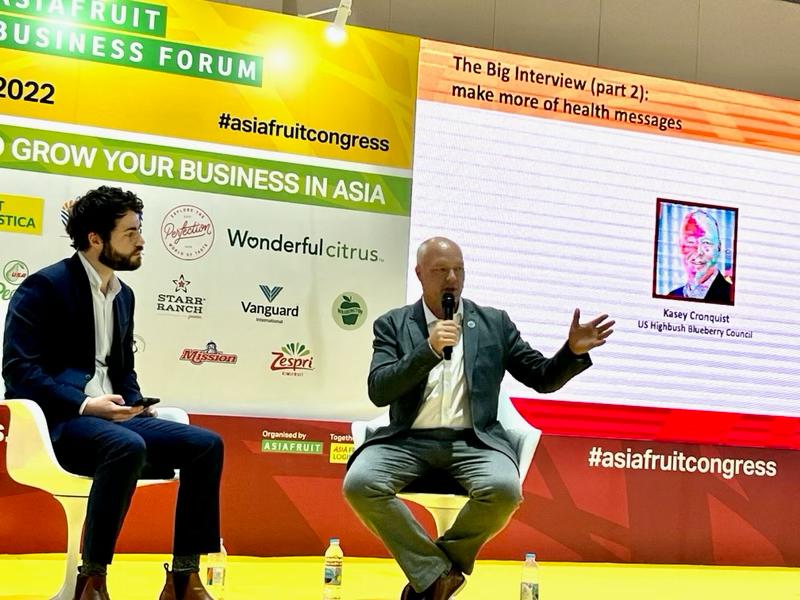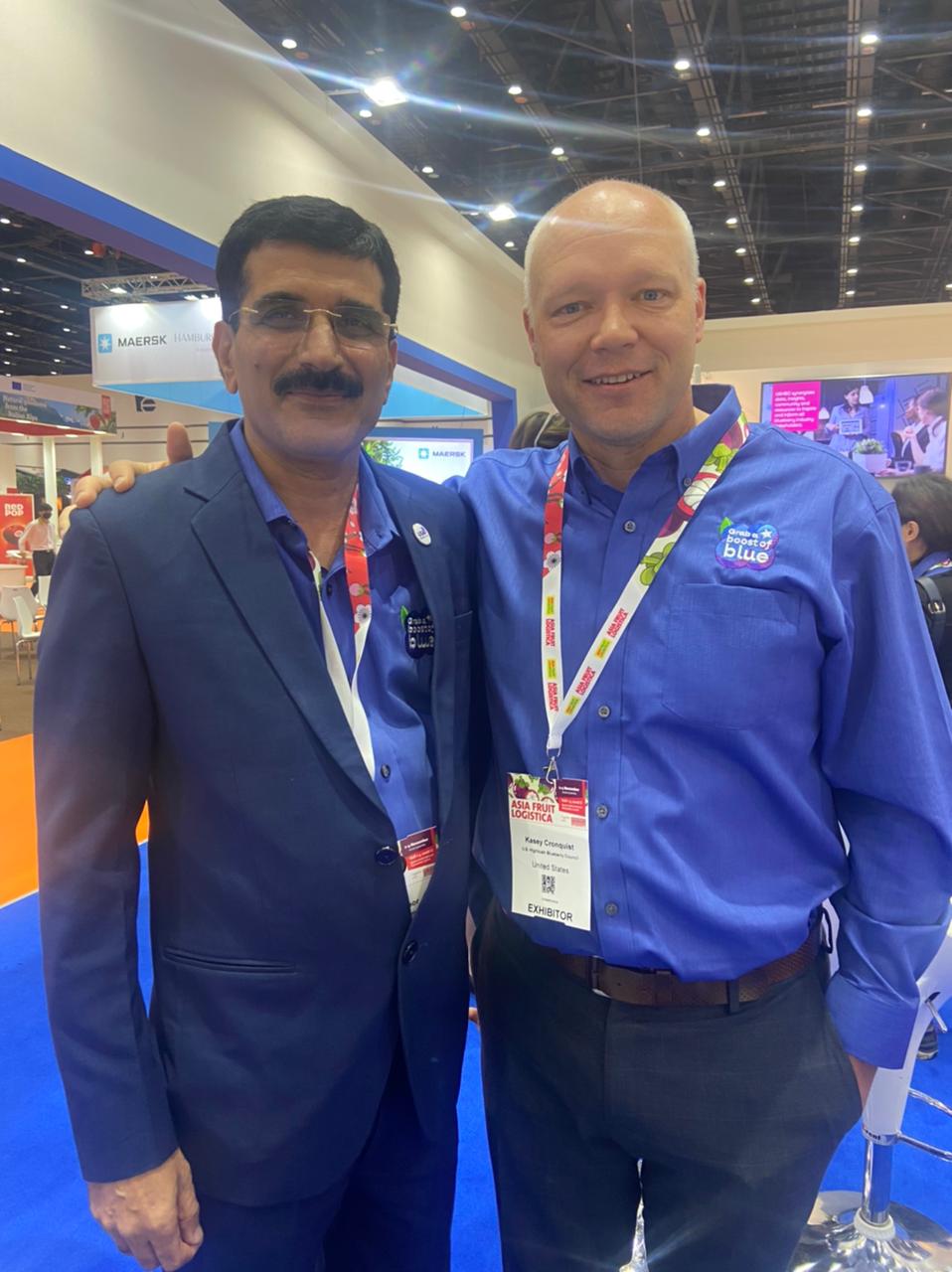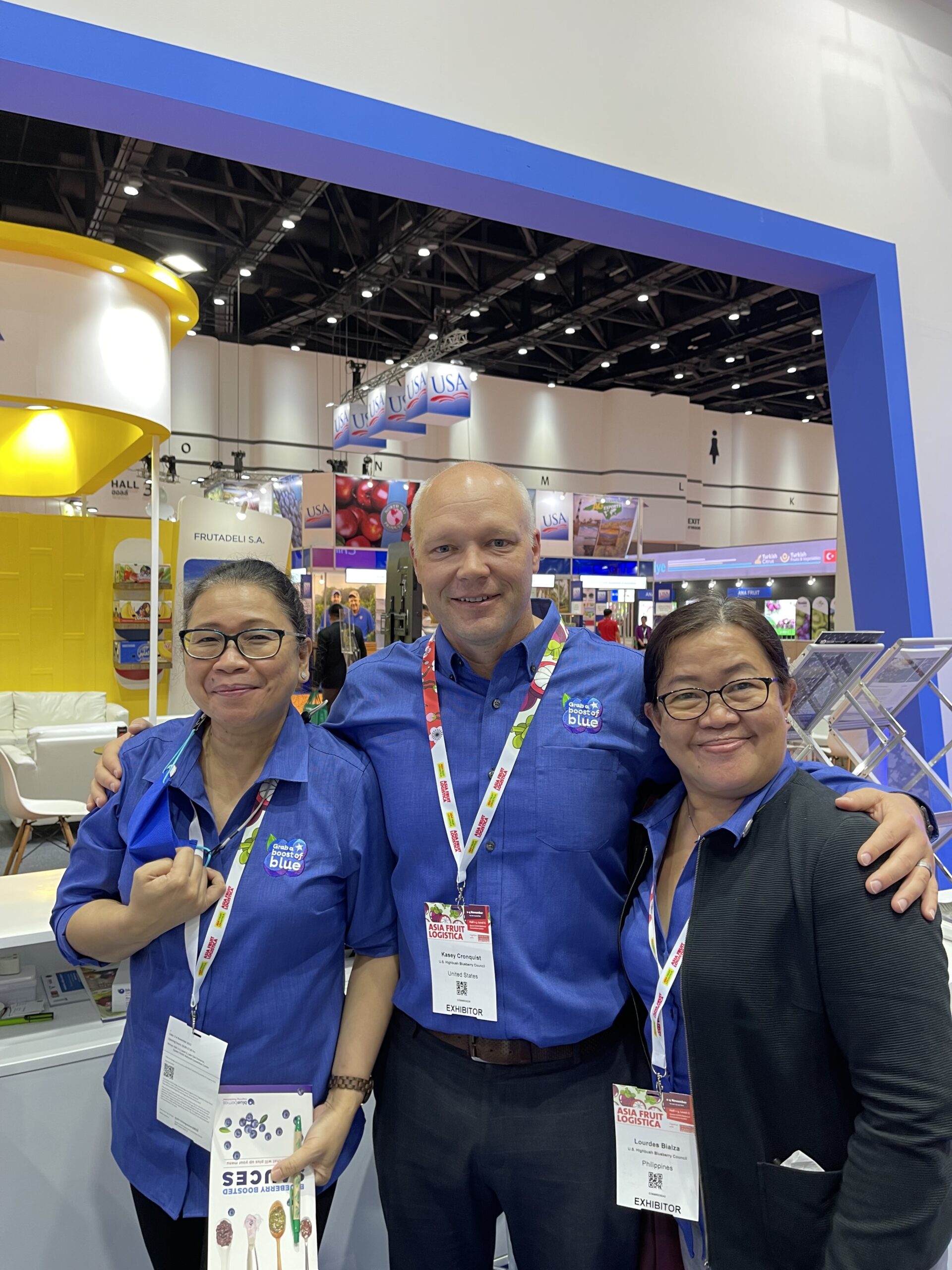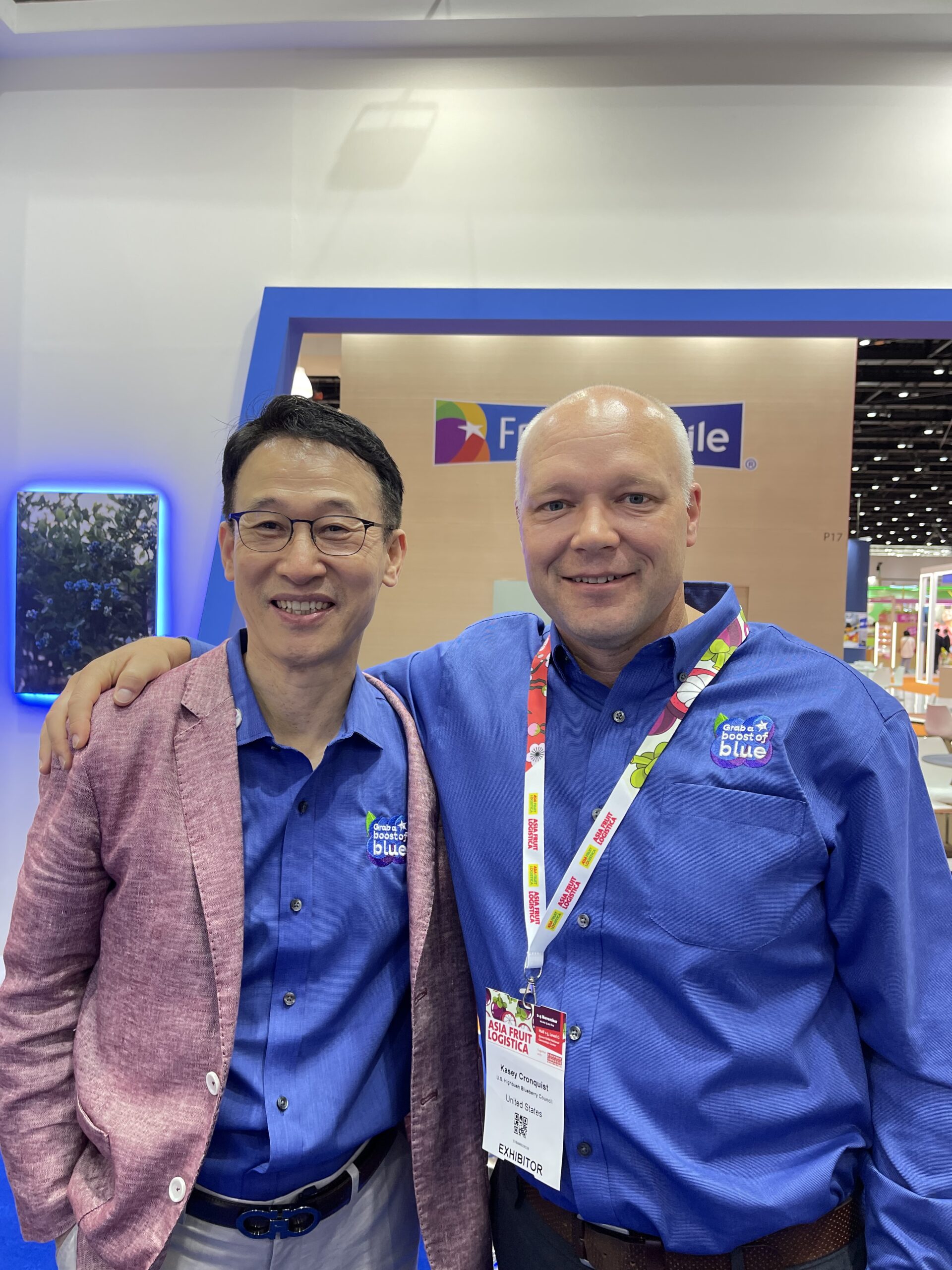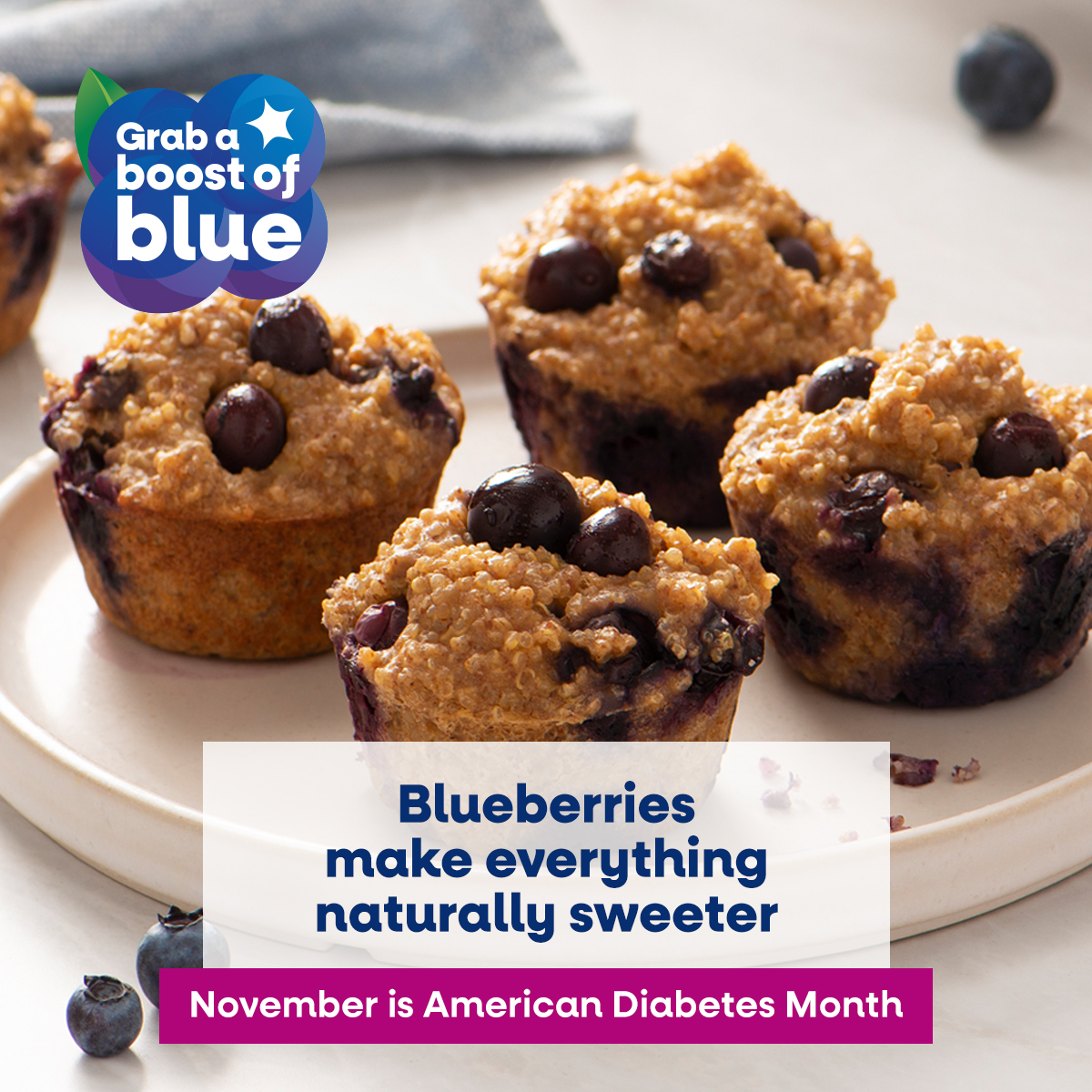 New tools, resources and content are available to help you promote awareness of the health benefits of blueberries and drive demand throughout National Diabetes Month this November. 
A healthy diet that includes plenty of fruits and vegetables is a key part of preventing or managing diabetes. In fact, research shows that including fresh and frozen blueberries – which contain fiber, vitamins C and K, and manganese – in a daily diet can help manage diabetes.
Use the digital ads, recipes, health professionals' resources, social graphics and more in this toolkit to show your customers, community and partners why blueberries are a great natural sweetening option, with beneficial vitamins and minerals. 
Start inspiring people to grab a boost of blue today!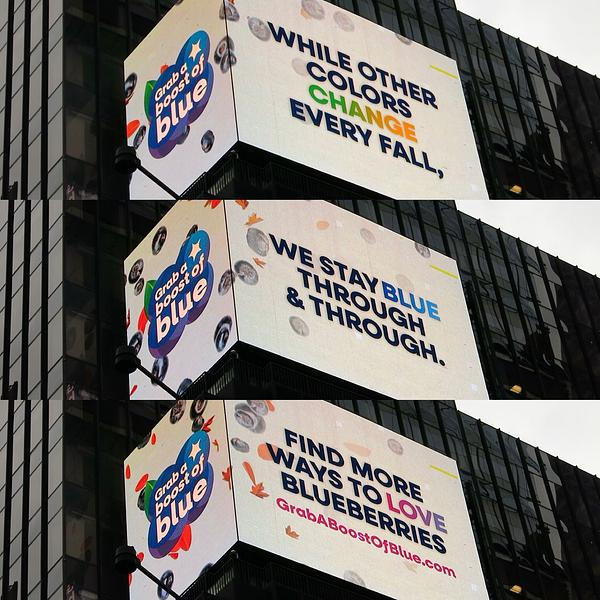 USHBC is starring on the Neutron screen in Times Square to feature seasonally driven and Grab a Boost of Blue-focused ads from October through December. The first ad in October celebrated the changing of seasons and encouraged onlookers to enjoy fall with blueberries. The last week of October, a Halloween-focused ad motivated onlookers to include blueberries in their spooky celebrations. The November ad, running through the end of the month, highlights a beautiful blueberry pie, driving viewers to grab a boost of blue for their Thanksgiving festivities.
The featured ads are on a 10-second loop and come up four times per hour, 20 hours a day from 6-2 a.m.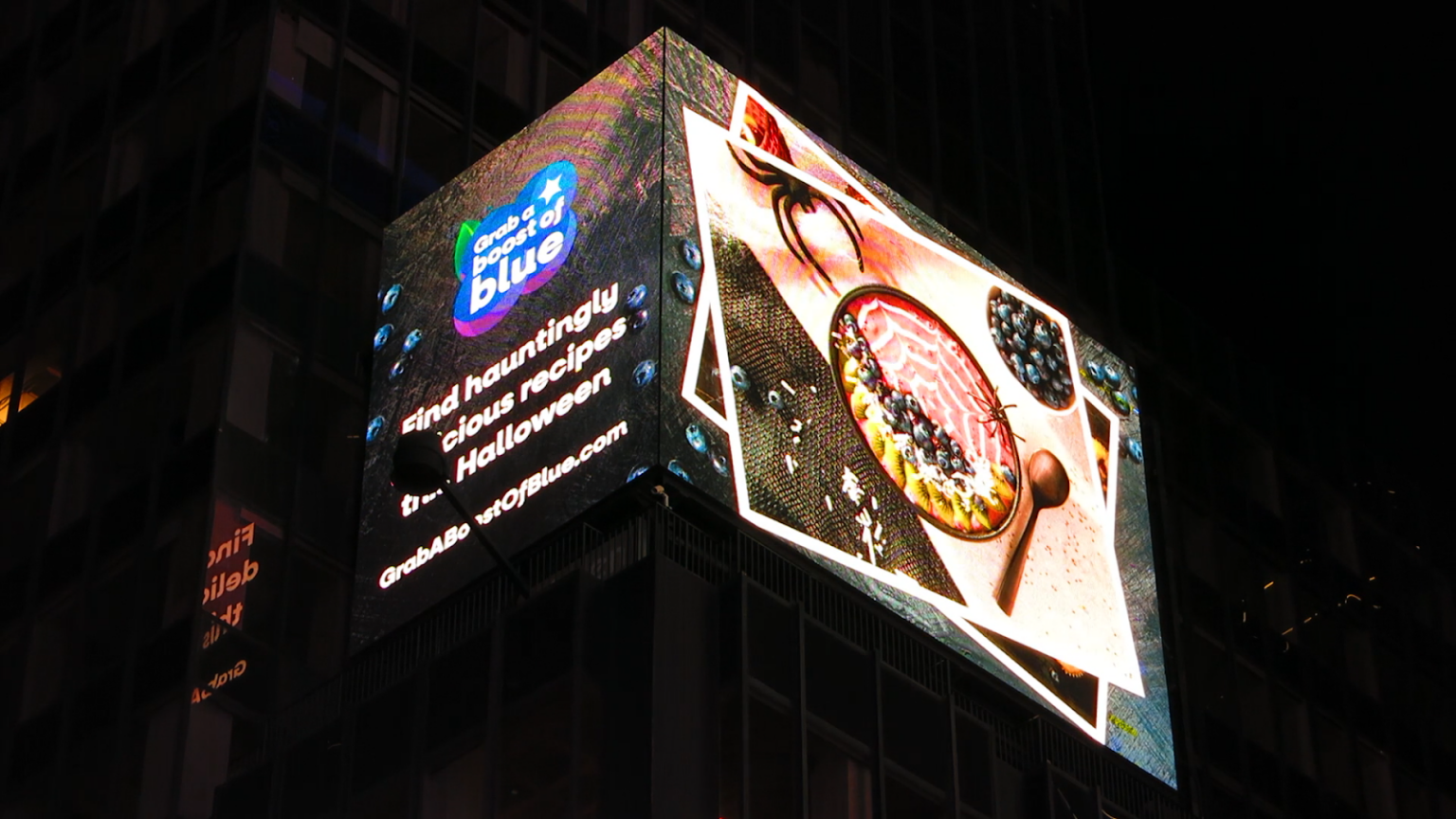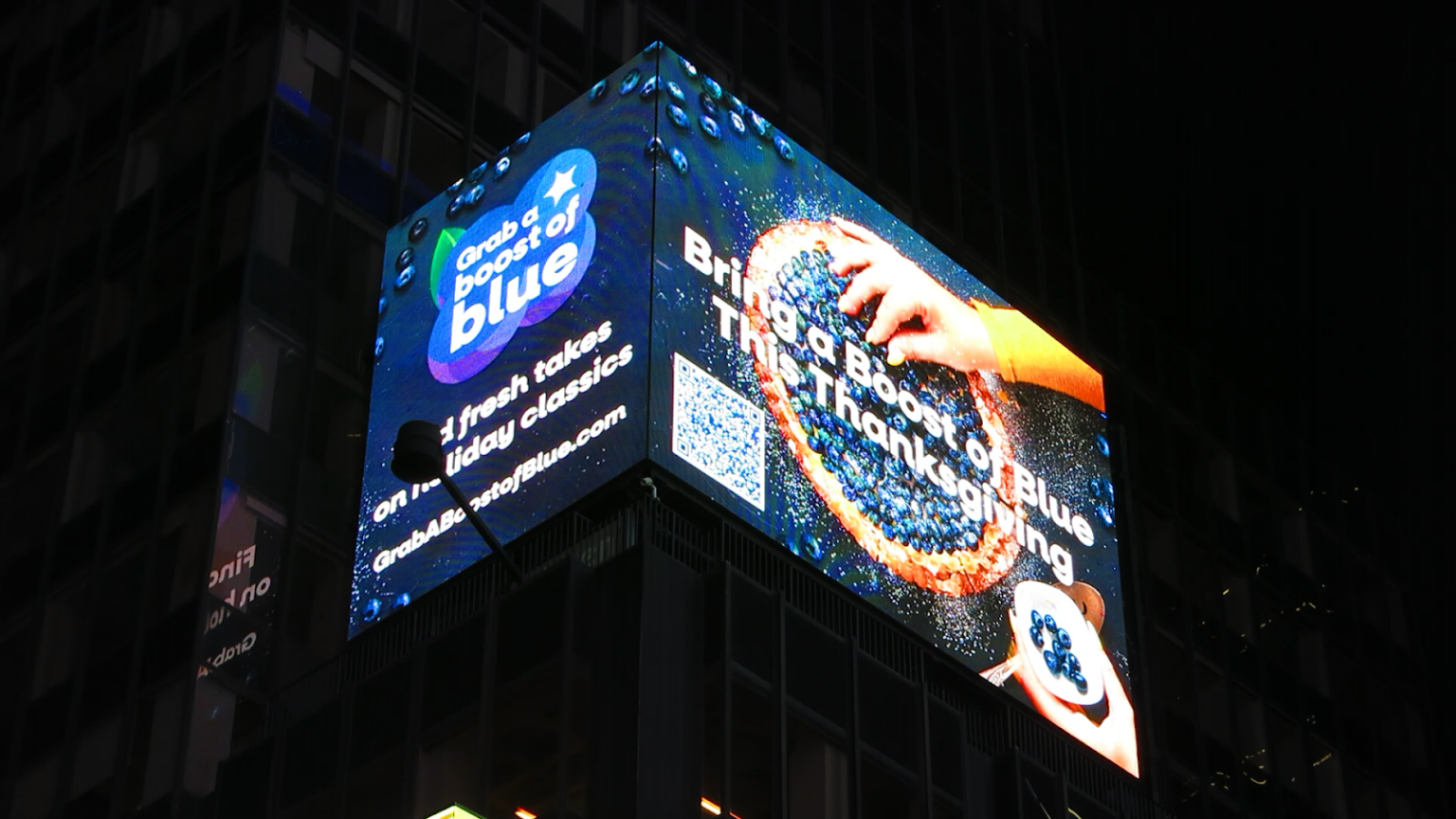 More than 65 forward-thinking industry stakeholders now are licensed to use the Grab a Boost of Blue logo in their marketing efforts, and the list is growing. Not yet licensed? It's free and easy. Just go to ushbc.org/license to sign the agreement and download the digital tools and brand style guide.