Topics in this issue of Behind the Blue:
USHBC regional member, USHBC Importer #1, Exporter #1 and Public Member ballots have been counted and results have been submitted to the USDA for final consideration and appointment by the Secretary of Agriculture. To see the full election results, click here.
Please direct any questions to [email protected]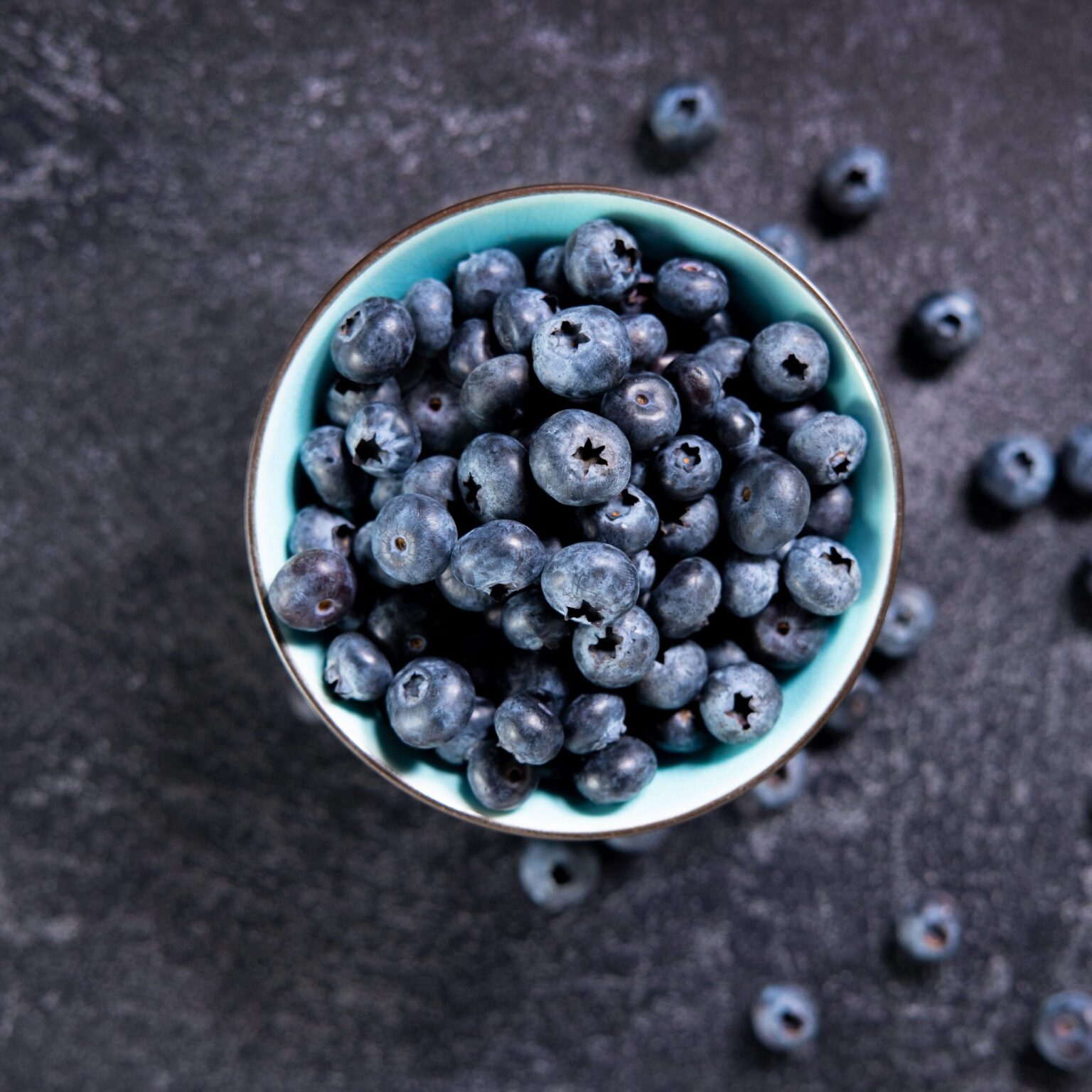 The U.S. Department of Agriculture announced the release of their first Alexa skill, MyPlate, which provides healthy eating tips for parents and caregivers of babies and toddlers, between the ages of 4 and 24 months, with more ages coming soon. MyPlate is based on the Dietary Guidelines for Americans, 2020-2025, the nation's leading science-based nutrition advice to help people of all ages meet nutrient needs, promote health, and prevent disease. MyPlate recommends that we make half our plate fruits and vegetables and focus on whole fruits – including blueberries.
The MyPlate Alexa skill was created to promote healthy eating right from the start, and as a MyPlate strategic partner, USHBC is playing a role in promoting blueberries as a healthy food for families. To learn more about the new Alexa skill, visit myplate.gov/myplateassisstant.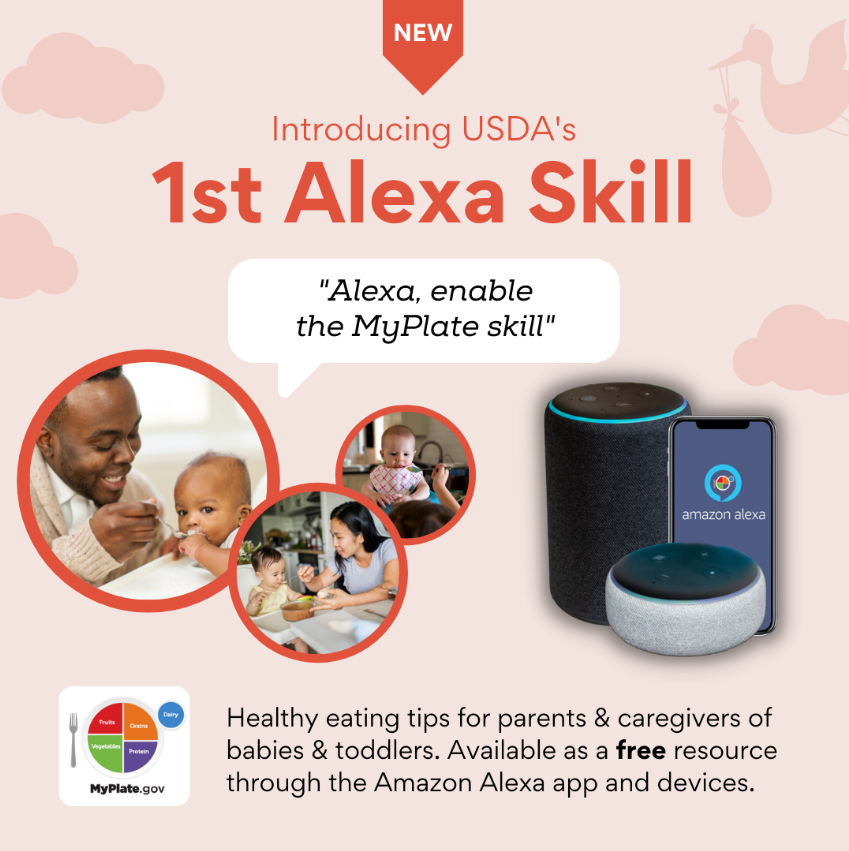 Grab a Boost of Blue, USHBC's strategic positioning and consumer call to action, inspires and drives demand for blueberries through a comprehensive marketing campaign focused on making blueberries an everyday part of consumers' lifestyles to ultimately get them on shopping lists and in grocery carts. This week, we're highlighting more industry champions that leveraged Grab a Boost of Blue during National Blueberry Month!
Scenic Fruit continued to leverage our Grab a Boost of Blue assets and shared summer-inspired recipes on blueberry.org to celebrate National Blueberry Month with their followers.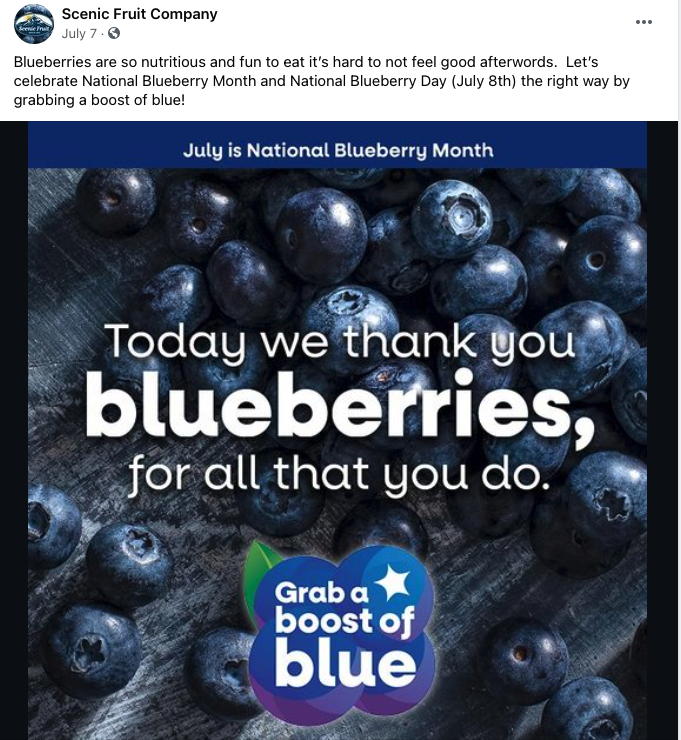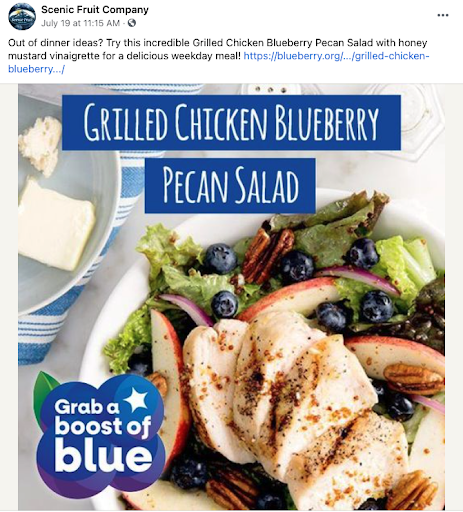 California Giant Berry Farms promoted the #BoostofBlue call to action in their delicious social media content.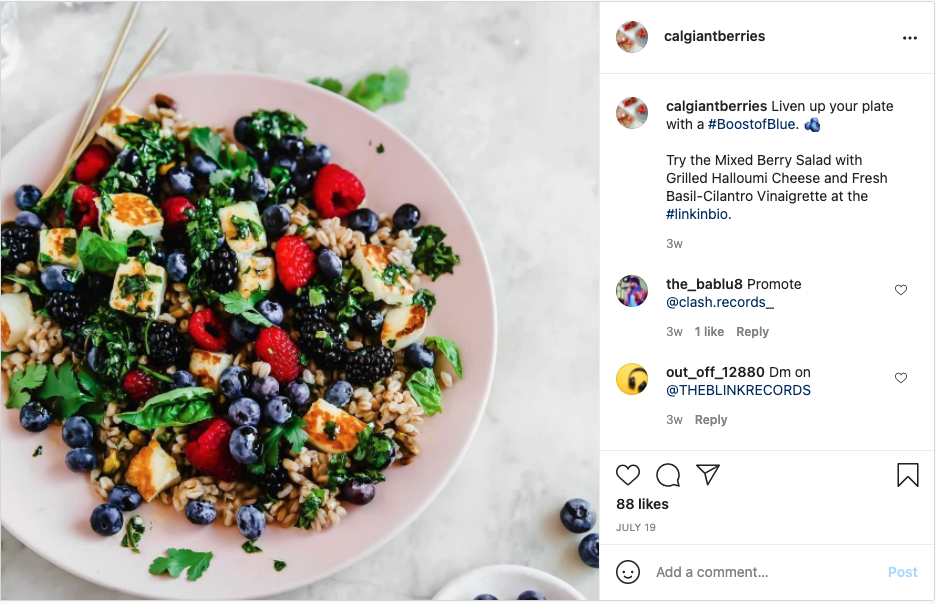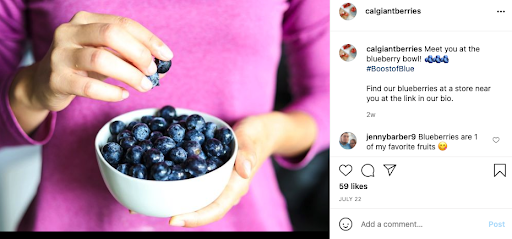 Lastly, Mountainview Blueberry Farms featured USHBC's blueberry pancake graphic to encourage more consumption of blueberries during this important holiday.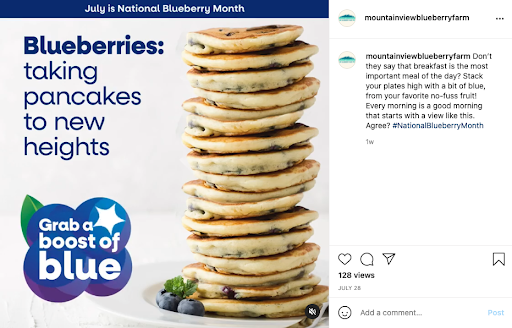 Check out even more industry champions and find the rest of our participating industry stakeholders and marketers here. To join these and other industry champions that are helping encourage consumers to Grab a Boost of Blue, get licensed to use the logo in your own marketing and explore our Industry Resource Hub to find tools and advice to best leverage the national campaign and drive sales year-round.