Topics in this issue of Behind the Blue:
As part of our commitment to delivering strategic value to the industry, USHBC publishes monthly reports summarizing blueberry retail sales performance. The most recent report for Nielsen week ending March 27, 2021, is available here.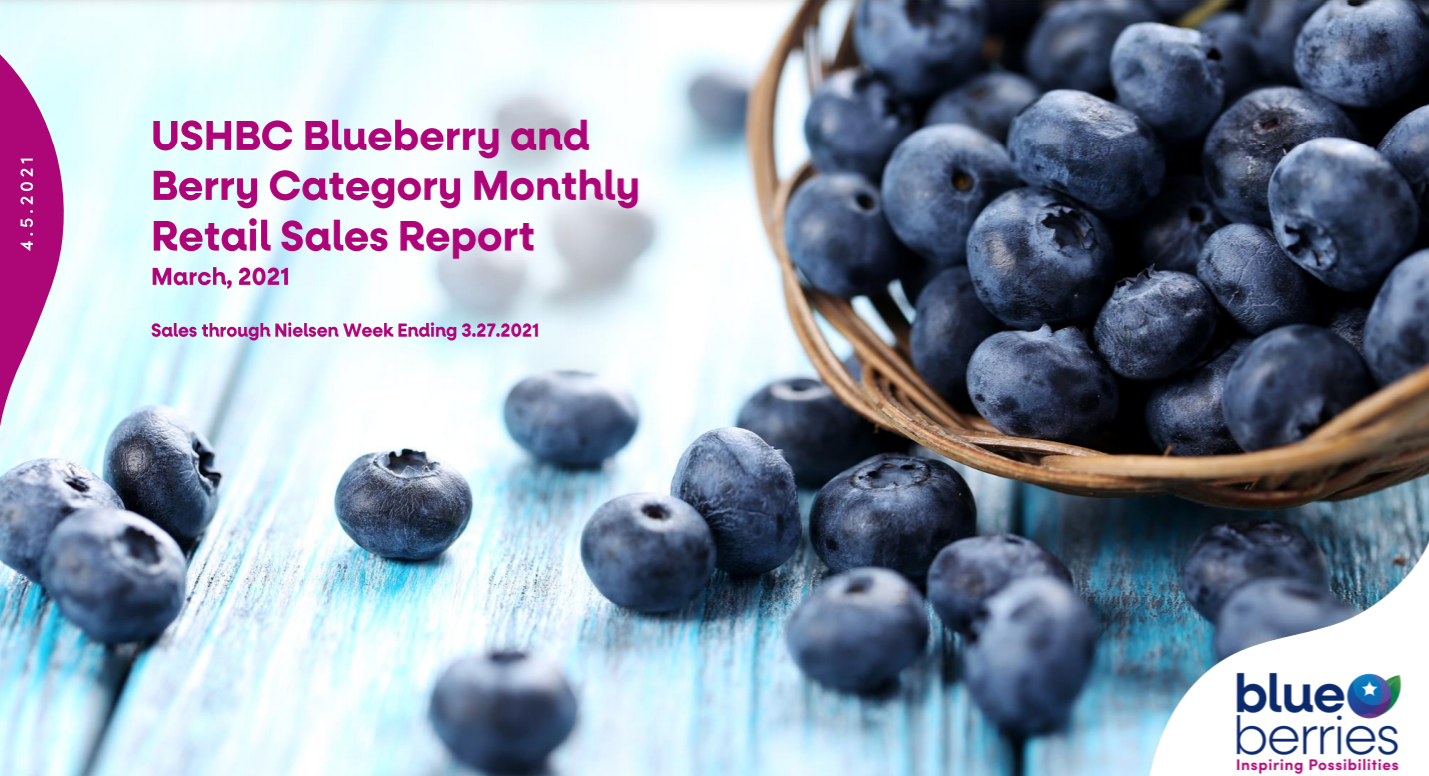 Fresh blueberry retail volume sales are up 35% compared to last March – a notable increase considering last year's already drastic spike in grocery purchasing caused by stay-at-home orders.
Frozen blueberry sales have tapered a bit, likely due to the U.S. opening back up and grocery purchasing behaviors normalizing, but are still higher than pre-COVID levels. The average weekly sales volume of frozen blueberries in March 2021 was over 2 million pounds – about 18% above pre-COVID sales levels.
These reports can effectively supplement industry members' own internal data, helping to understand the marketplace, and make more informed business decisions and plans. The reports provide a high-level summary of:
Blueberry, berry category and produce category performance.
Overall dollar, unit and volume sales trends for frozen and fresh.
Trends by pack size.
Trends by Nielsen region.
Summaries of the preceding month's retail sales performance are posted at the end of the second week of every month. Find the full list of reports at ushbc.org/nielsen-reports.
With National Blueberry Pie Day coming up on April 28, USHBC developed an animated image file (GIF) to celebrate. To download and share the National Blueberry Pie Day GIF on your own social media channels, click here. This National Blueberry Pie Day social asset motivates consumers to enjoy more of the fruit they love by buying or baking a blueberry pie and can be used across digital channel promotions.
For more turnkey content to help capitalize on consumer promotions and drive year-round sales, check out the USHBC Grab a Boost of Blue Resource Hub. Industry stakeholders are invited to use assets in advertising, point-of-sale materials, social media, public relations and packaging.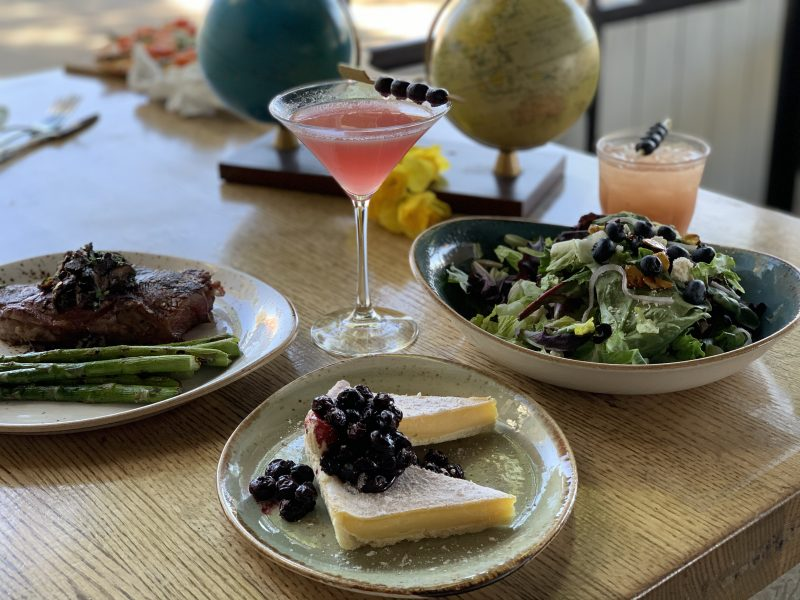 From now until June 20, Public School Restaurant, a chain of establishments in California, Nevada and Texas, will be adding a boost of blue to their menus with six new blueberry-inspired items, including a "We Have the Blues" salad and a Blueberry Lemonade mocktail. In fact, Public School is declaring April 28 their Blueberry Day, which also happens to be National Blueberry Pie Day, to provide the perfect inspiration for their patrons to give these dishes a try.
This promotion is a result of USHBC's foodservice program to promote greater use of blueberries on menus, conducted in partnership with Sterling Rice Group. USHBC sat down with Chef Tamra Scroggins, director of culinary at Grill Concepts, to learn more about the new blueberry offerings at Public School Restaurant. Read the full interview here. Chef Scroggins also joined USHBC on last week's "The Business of Blueberries" podcast. You can listen here.
Know of someone with a Public School Restaurant in their neighborhood? Please pass along the news and encourage them to follow and tag @blueberries and @publicschoolrestaurant on social media to let us know what they think!