Topics in this issue of Behind the Blue: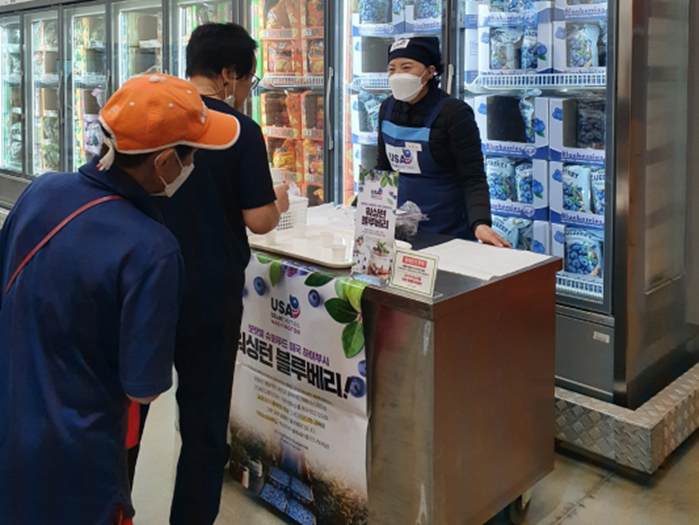 USHBC is proactively working with USDA to maintain blueberry exports to South Korea in the midst of changing product requirements. On January 1, 2022, South Korea fully implemented its new pesticide maximum residue level (MRL) system. Under this new system, only Korean MRLs are accepted. In the absence of a Korean MRL, a 0.01 parts per million (ppm) default tolerance applies.
Anticipating this transition, USHBC obtained a USDA Technical Assistance for Specialty Crop Grant to seek the missing priority blueberry MRLs in Korea. Working with blueberry industry partners and the USDA Foreign Agriculture Service in both Washington, D.C., and Seoul, 11 priority MRLs were identified prior to the new system being implemented.
As a result of our efforts, 11 import tolerance applications were submitted. Six import tolerances have already been established in Korea, allowing berry exports to continue uninterrupted without concerns.
USHBC's export programs help the industry more effectively export and market all forms of blueberries in countries and regions with the highest volume potential. For more information about global market development initiatives, visit ushbc.blueberry.org/for-exporters/. For specific questions, please contact USHBC/NABC Global Business Manager Renata Dalton at [email protected].
Help us promote National Blueberry Pancake Day on social media! USHBC has created a National Blueberry Pancake Day graphic that can be used in consumer promotions for the upcoming holiday, this Saturday, Jan. 28. Drive blueberry sales and amplify your impact by highlighting this breakfast classic in your social posts this weekend.
Looking for more ways to commemorate this holiday year-round? Recipes are a critical marketing tool for inspiring sales – and we've got several blueberry pancake recipes and recipe images available on our website!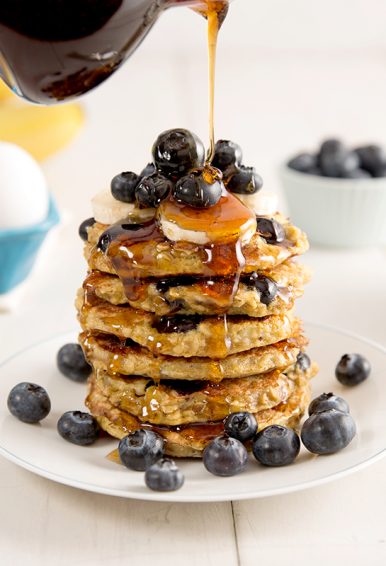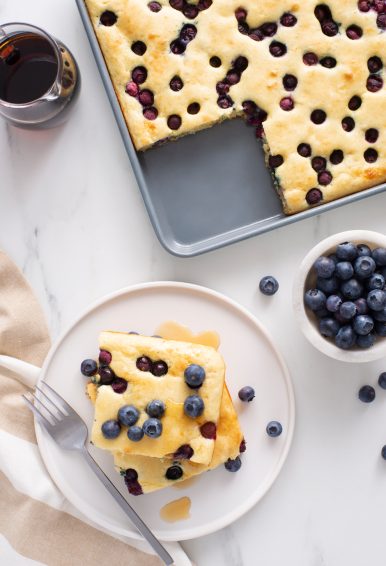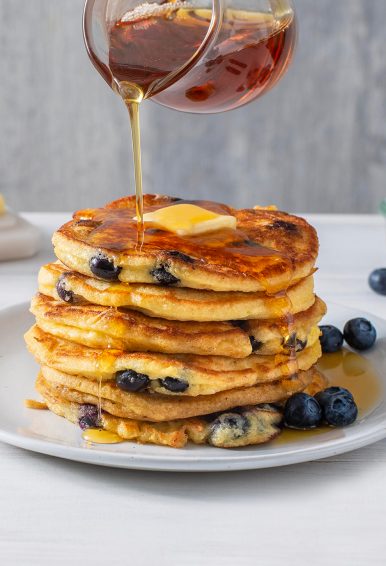 National Blueberry Pancake Day is just one of many berry special dates available in our 2023 promotional calendar. Check out what other holidays and blueberry "power periods" you can take advantage of to inspire consumers to grab a boost of blue year-round in our Industry Resource Hub.
We're gathering the blueberry industry February 21-24 in sunny San Diego for the 2023 Blueberry Convention!
This in-person event is bringing together industry influencers and thought leaders to explore inspiring blueberry possibilities that are sure to boost your bottom line. Offering eight keynote and education sessions, the Grab a Boost of Blue Golf Tournament, a behind-the-scenes tour of Fairfield Farms, the Blueberry Lane exhibit floor and more, there's something of value for every member of the industry.
For sponsorship and exhibit opportunities, visit blueberryevents.org/bbconvention2023/sponsor. Contact [email protected] or [email protected] with any questions. Register here today!