Topics in this issue of Behind the Blue:
National Blueberry Month is just around the corner, and we're getting ready to activate the biggest moment of the year for blueberries! Please join our FREE WEBINAR on Tuesday, June 15 (12 p.m. PT/3 p.m. ET), to learn how you can leverage USHBC resources to engage your customers and drive blueberry demand throughout July. Click here to register.
During this 30-minute virtual event, we'll highlight USHBC's upcoming activities for National Blueberry Month and share key resources and ideas that will save you time and money.
Together as an industry, let's show our consumers, community and partners why they need blueberries in their daily lives, and give them even more reasons to grab a boost of blue! We look forward to seeing you there.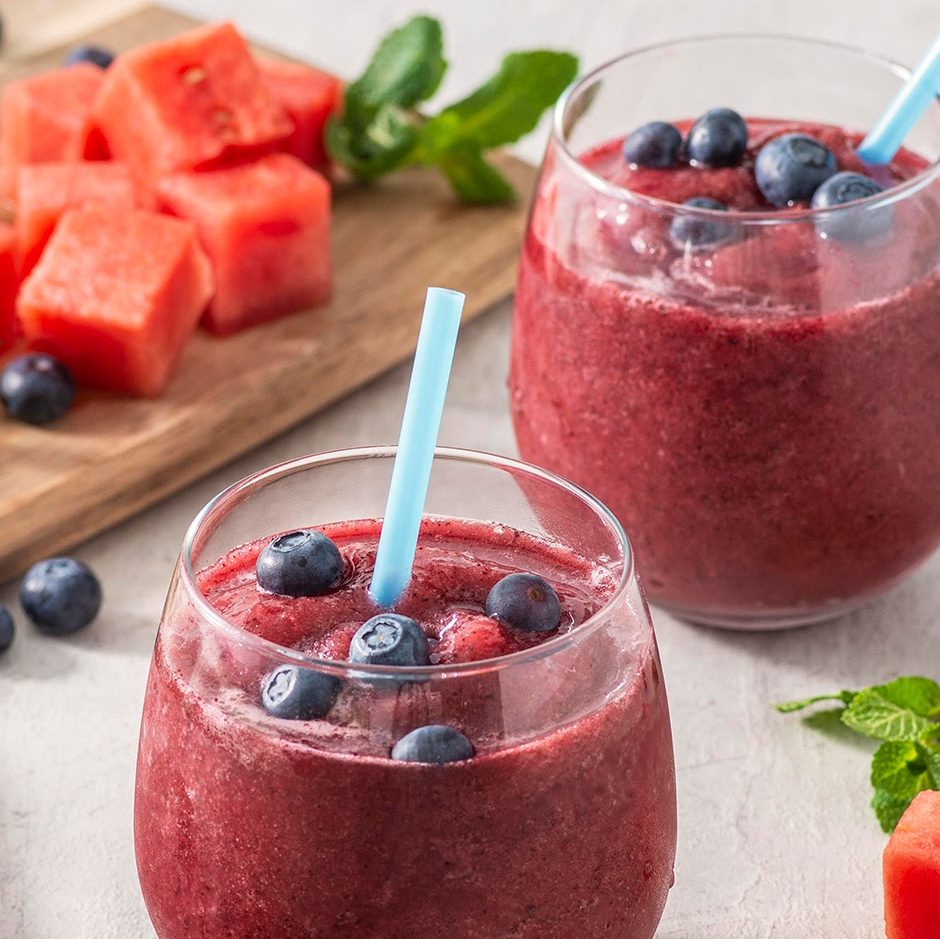 And don't forget, there are plenty of ways to get involved with National Blueberry Month, including using promotional materials for USHBC's blueberry pie contest in your marketing mix! You can order these free materials and indicate your interest in being a judge for the contest by simply filling out this form.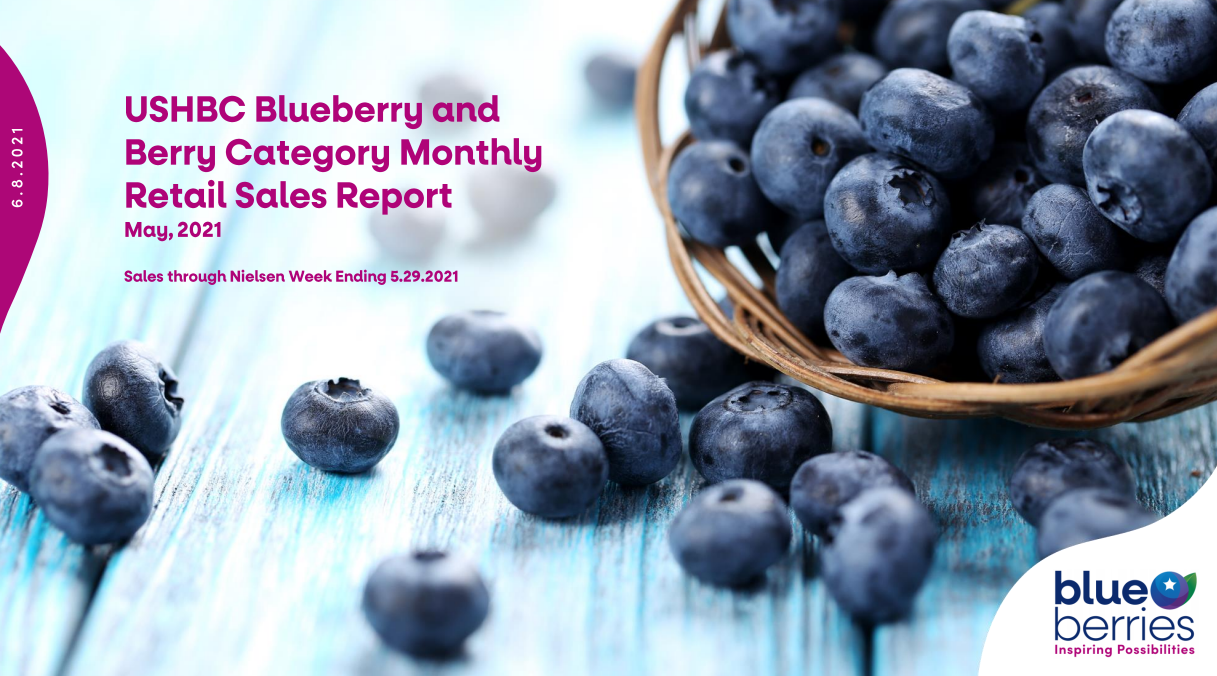 As part of our commitment to delivering strategic value to the industry, USHBC publishes monthly reports using Nielsen retail sales data that summarize blueberry sales performance. Our most recent Nielsen report for the week ending May 29, 2021, is available here.
As the report notes, fresh dollar sales for blueberries are up (+11.9%) and posted positive dollar gains in all domestic blueberry regions, despite the limited supply in April. And while frozen sales declined 7.9% compared to last year, they continue to run ahead of pre-pandemic levels.
These monthly retail sales reports can effectively supplement industry members' own internal data, helping you to understand the marketplace and make more informed business decisions and plans.

Each report provides a high-level summary of:

• Blueberry, berry category and produce category performance.
• Overall dollar, unit and volume sales trends for frozen and fresh.
• Trends by pack size.
• Trends by Nielsen region.
Summaries of the preceding month's retail sales performance are posted at the end of the second week of every month. Find the full list of reports at ushbc.org/nielsen-reports.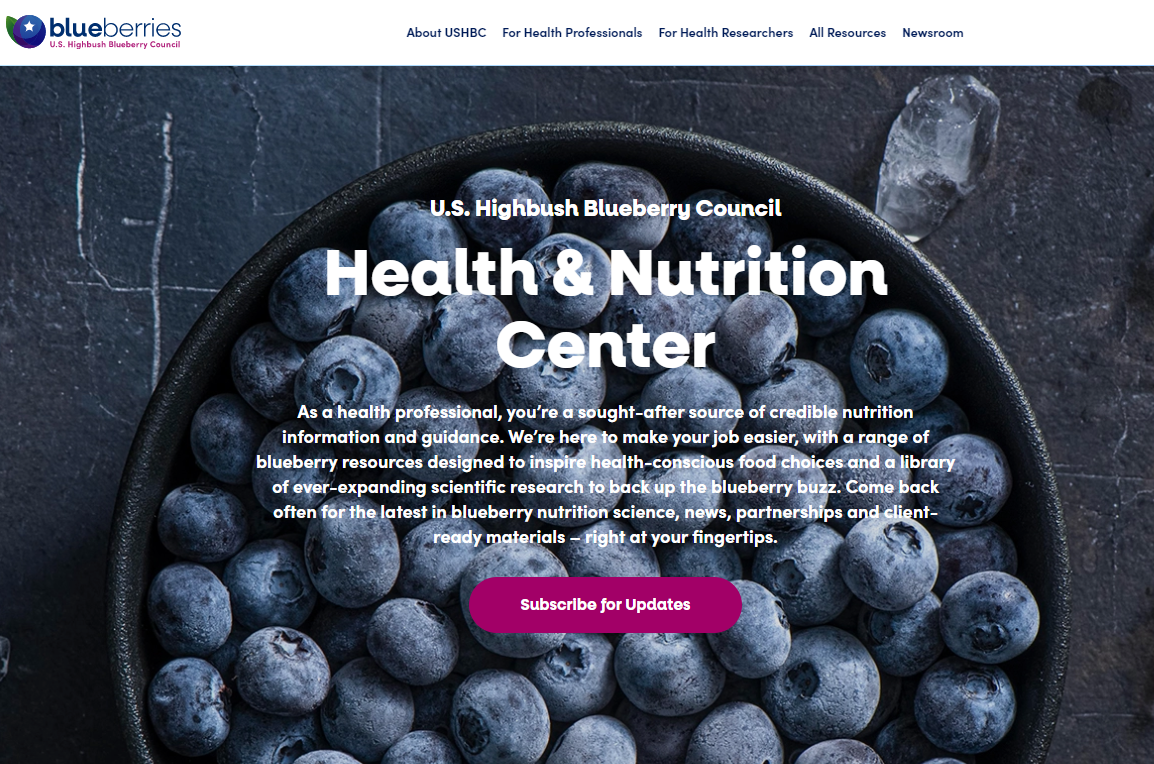 USHBC is proud to announce the launch of new websites for Health Professionals, Food Professionals and Consumers! These much-anticipated websites are the result of significant work done as part of the USHBC's strategic refresh and new branding, and provides information and inspiration on all things blueberries to important audiences.
Each new website speaks to a specific channel audience, showcasing value and insight that's relevant to these key USHBC stakeholders:
The new Health & Nutrition Center provides health professionals with educational resources, scientific research and the latest news related to health and blueberries.
The new Food Professional website caters to retailers, food manufacturers and foodservice professionals, helping to inspire food professional possibilities.
The refreshed Consumer website provides blueberry lovers with must-try recipes, tips on where to find and how to use blueberries, and educational resources.