Topics in this issue of Behind the Blue:

USHBC is promoting a renewed focus on heart health and the nutritious benefits of blueberries for its first 2023 "power period." To start the year off strong, we're promoting the Heart Health Month toolkit and a new Blueberries and Heart Health consumer landing page in health professional and consumer e-newsletters. USHBC also is engaging consumers through American Heart Month activations with 10 key blueberry retailers. In addition to vibrant blueberry displays, activations include a variety of consumer communications and resources unique to each retailer, such as feature ads, in-store audio ads and announcements, email blasts, social media activations, broadcast segments with local media, and more.
Several partnerships also will help amplify blueberry and heart health messaging – in February and beyond. During American Heart Month, USHBC will send an e-blast to WebMD's 80,000 heart health-focused consumers, as well as a research-focused e-blast to SmartBrief's eatrightPRO audience of registered dietitians and nutrition professionals. The Produce for Better Health website also will have a blueberry display ad and featured blueberry recipe. Later in the year, USHBC will participate in the American Heart Association's 2023 Heart Challenge/Wall Street Run & Heart Walk in New York as a sponsor.
To promote more heart-healthy boosts of blue, USHBC is sharing blueberry recipes, nutrition information and research, and engaging consumers through American Heart Month activations with 10 key blueberry retailers. Health professionals in USHBC's "Blue Crew" will also contribute original recipes, blog posts and social media content as part of the campaign.
USHBC is here to help with all your yearly blueberry promotions. We have other power period toolkits and assets ready for download on the Turnkey Content page.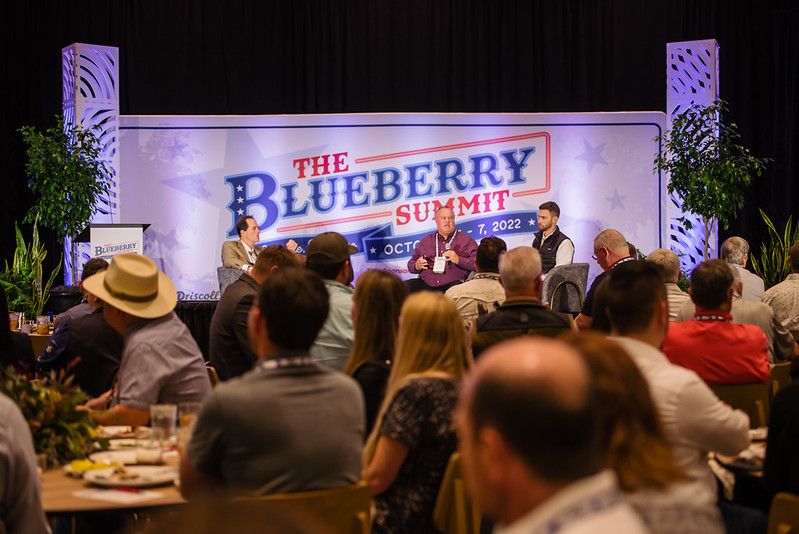 Join us February 21-24 in sunny San Diego at the 2023 Blueberry Convention to explore inspiring blueberry possibilities!
This in-person event is bringing together industry influencers and thought leaders to explore inspiring blueberry possibilities that are sure to boost your bottom line. In addition to the Grab a Boost of Blue Golf Tournament, a behind-the-scenes tour of Fairfield Farms and the Blueberry Lane exhibit floor, we're hosting keynote and education sessions you don't want to miss! Our top-tier lineup includes:
Education Session: Dietary Recommendations for Food
Leslie Wada, Ph.D., USHBC senior director of nutrition and health research, will discuss the health benefits associated with blueberries and how dietary recommendations are often made for food groups, not individual foods.
Education Session: Power Periods to Partnerships: The Momentum of Grab a Boost of Blue
Grab a Boost of Blue is much more than just a beautiful logo! In this session, hear from Grant Prentice, senior vice president and director of strategic insights for FoodMinds, as he discusses USHBC's vision for maximizing the utility of this brand and retail marketing platform in the U.S. and globally.
Macro Trends Impacting the Blueberry Industry with David Magaña, Rabobank
During this session, David Magaña, senior analyst for horticulture at Rabobank, will connect the dots on how macroeconomic forces will continue to shape the future of the blueberry industry.
Education Session: BerrySmart Insights – How Do I Get BerrySmart About Data?
Join Joe Vargas, USHBC's director of business intelligence, as he talks about his experience modernizing USHBC's data analytics platform and the challenges he faces when attempting to turn spreadsheets into actionable insights.
Education Session: What's All This Buzz About the Bees?
In this session, you'll hear from three leading companies focused on solutions to save the bees through tech advancements. With a focus on bees, we can improve both yield and pollination with healthier hives.
Every member of the industry will find value in these informative and, at times, entertaining sessions at the convention. Contact [email protected] or [email protected] with any questions. Time is running out! Secure your spot here.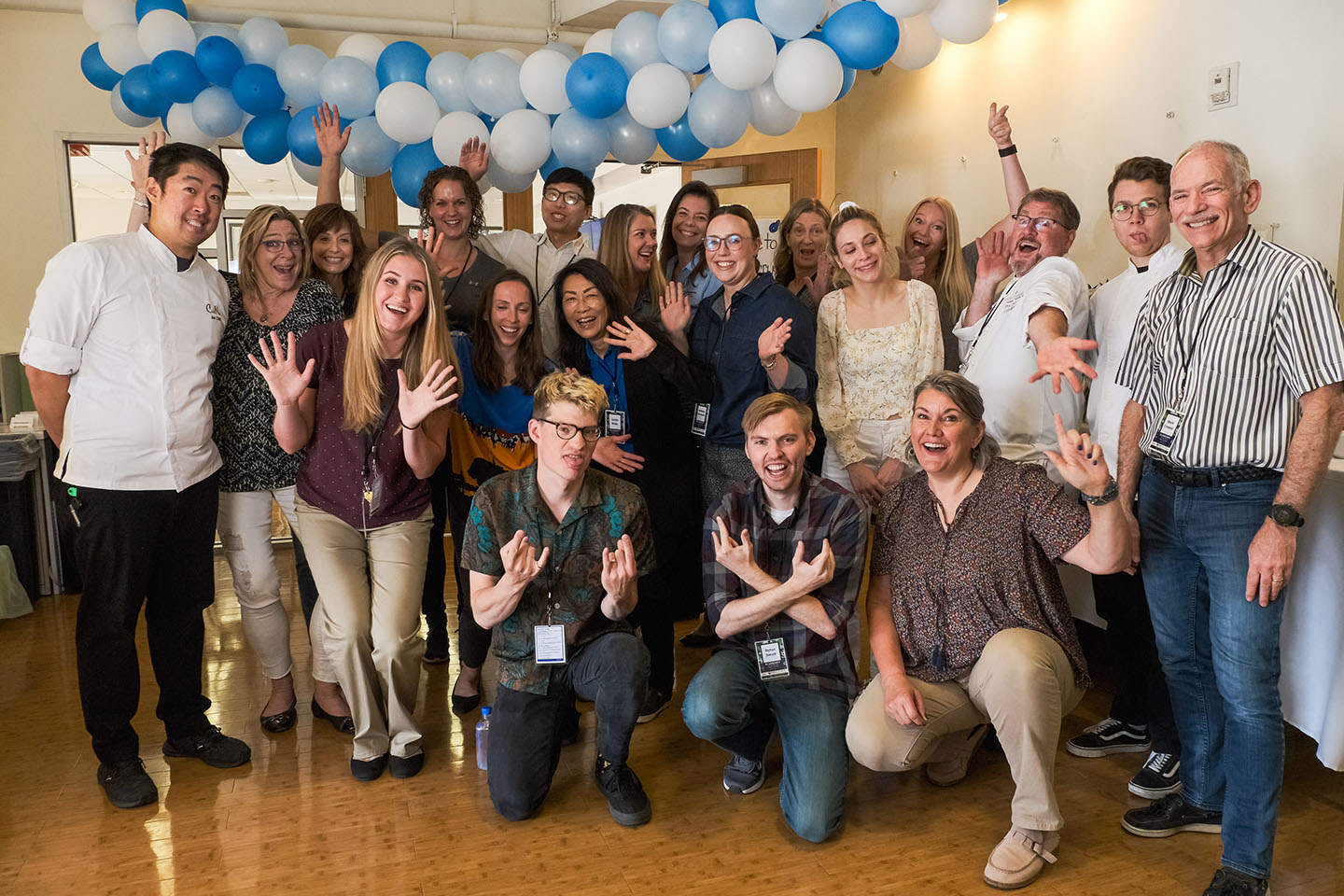 USHBC inspires possibilities for the future of blueberries across multiple channels, including food manufacturing and consumer packaged goods. With this in mind, we recently hosted a Blueberry Bootcamp in Seattle at the headquarters of our culinary partner, CuliNEX. The event featured hands-on opportunities for product developers, research chefs and R&D professionals to learn more about the many formats of blueberry ingredients. Learn more about that event, and other ways we're partnering with foodservice organizations, below.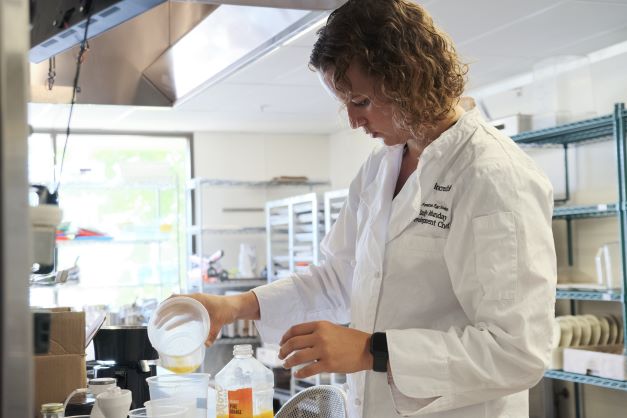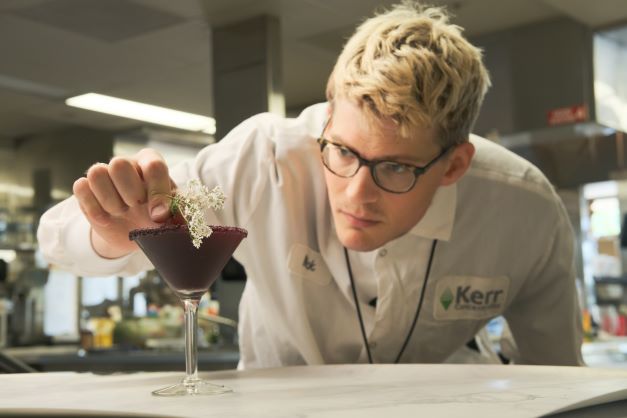 Blueberry Bootcamp: In addition to discovering new blueberry formats, bootcamp participants learned about the functionality and nutrition of blueberry ingredients, and the applications each is best suited for. Attendees sampled various blueberry ingredients and inspiration, and got bespoke benchtop support in developing new formulations using these ingredients. We were honored to host professionals from companies including Schreiber, Oregon Fruit, Amazon Fresh, Treetop, Tillamook, Aspire Bakeries, Sara Lee and Craft Mark.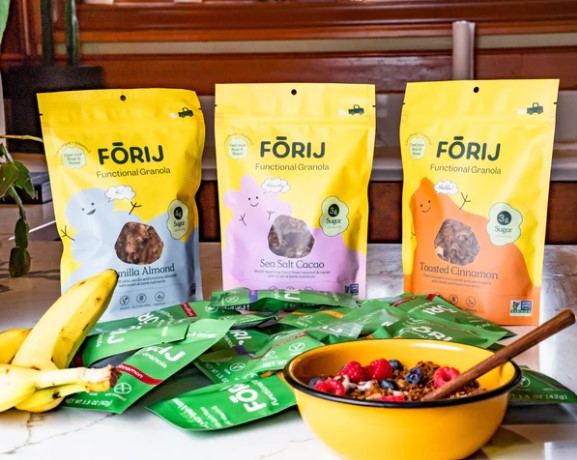 R&D Case Study With Forij: USHBC and CuliNEX also worked closely with the team at Forij to create delicious, crunchy and nutritious granola. Forij uses functional mushrooms and whole food ingredients in its products. Together, we formulated a new flavor incorporating dried blueberries. Not only was Forij looking for a palatable fruit, they were also looking for the optimal format for a baked granola to ensure optimal quality throughout the process.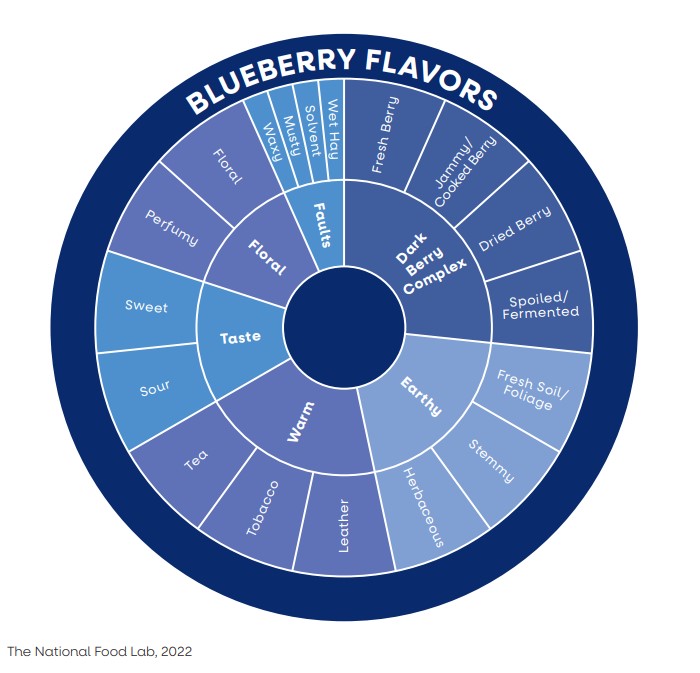 Blueberry Ingredient Comparison Chart: Together with CuliNEX, USHBC worked on a comprehensive study that compared the nutrition, antioxidant levels, flavor profiles, sensory attributes and ideal applications of each format of blueberry ingredient. This was then distilled into an easy-to-use reference guide for product developers, helping them identify the right blueberry ingredient for their formulations. The blueberry flavor wheel is one of the many resources that will be included in the full report.
We'd love to hear from you! Whether you want to get involved in our research and development or just want to learn more, please contact Curt Granger at [email protected]. Reach out for any of your custom blueberry innovation needs!