Topics in this issue of Behind the Blue:
USHBC's Spring Forward 2022 in Tampa earlier in the month featured farm tours and another feather in the cap for the blueberry industry's collective brand positioning, Grab a Boost of Blue. During a tour of Wish Farms' headquarters and distribution center in Plant City, Fla., event attendees got a first-hand look at the application of closure tape featuring the industry-wide consumer logo and call to action, which complemented Wish Farms branding and packaging.
With limited space on the label, closure tape is a premier opportunity to add the Grab a Boost of Blue logo – a visual message that research has shown resonates with consumers. Wish Farms applies closure tape on larger pack sizes, including low profile 18-ounce, 24-ounce and 32-ounce containers.
"Kudos to USHBC on its development of the Grab a Boost of Blue design and strategy," said Amber Maloney, Wish Farms director of marketing. "When the closure tape was introduced and made available to marketers, Wish Farms decided right away it was the perfect opportunity to capitalize on USHBC's efforts to promote blueberries."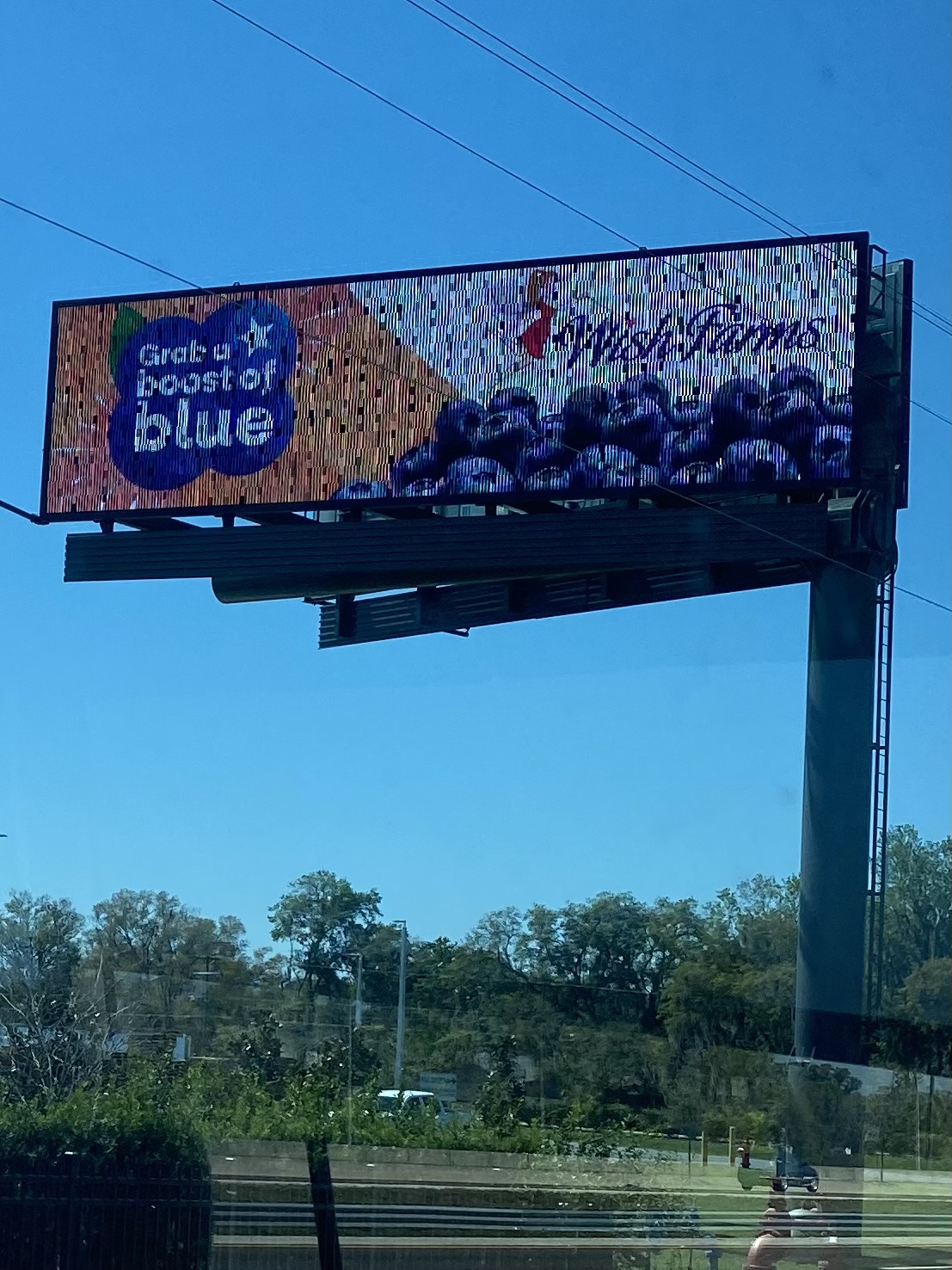 Currently, Wish Farms' blueberries with the Grab a Boost of Blue logo closure tape have landed in Costco locations throughout Florida and Georgia and the company looks to expand this footprint to Costco Canada locations in the coming weeks. Wish Farms will be packing 24-ounce packs in April for Walmart throughout Florida and Georgia, and adding 32-ounce packs for BJ's Wholesale Club throughout Florida this summer.
"The brand call to action is clean, bold and attention-grabbing," added Maloney. "We believe the use of Grab a Boost of Blue branded closure tape will increase the likelihood of consumer purchases within the blueberry category."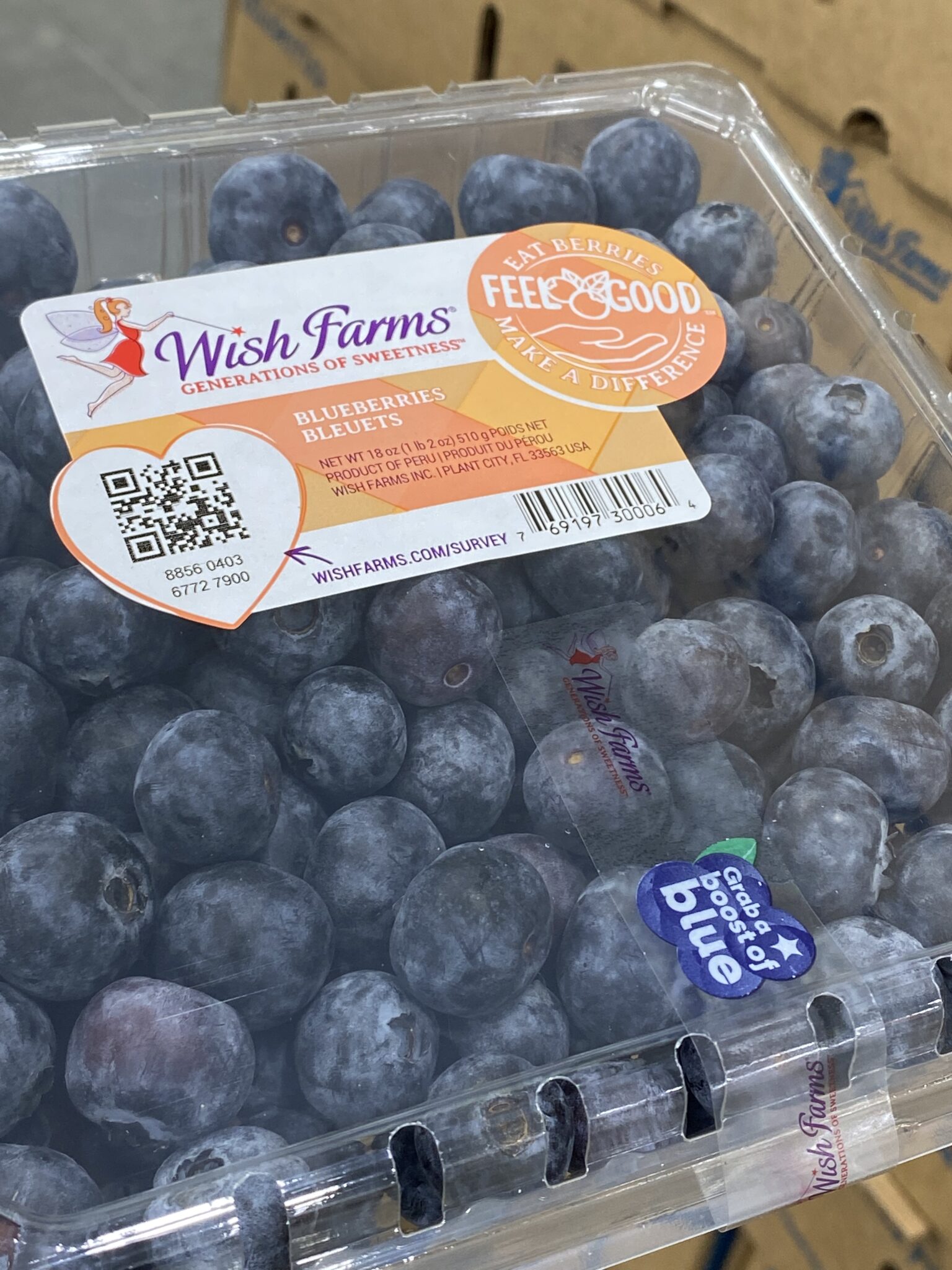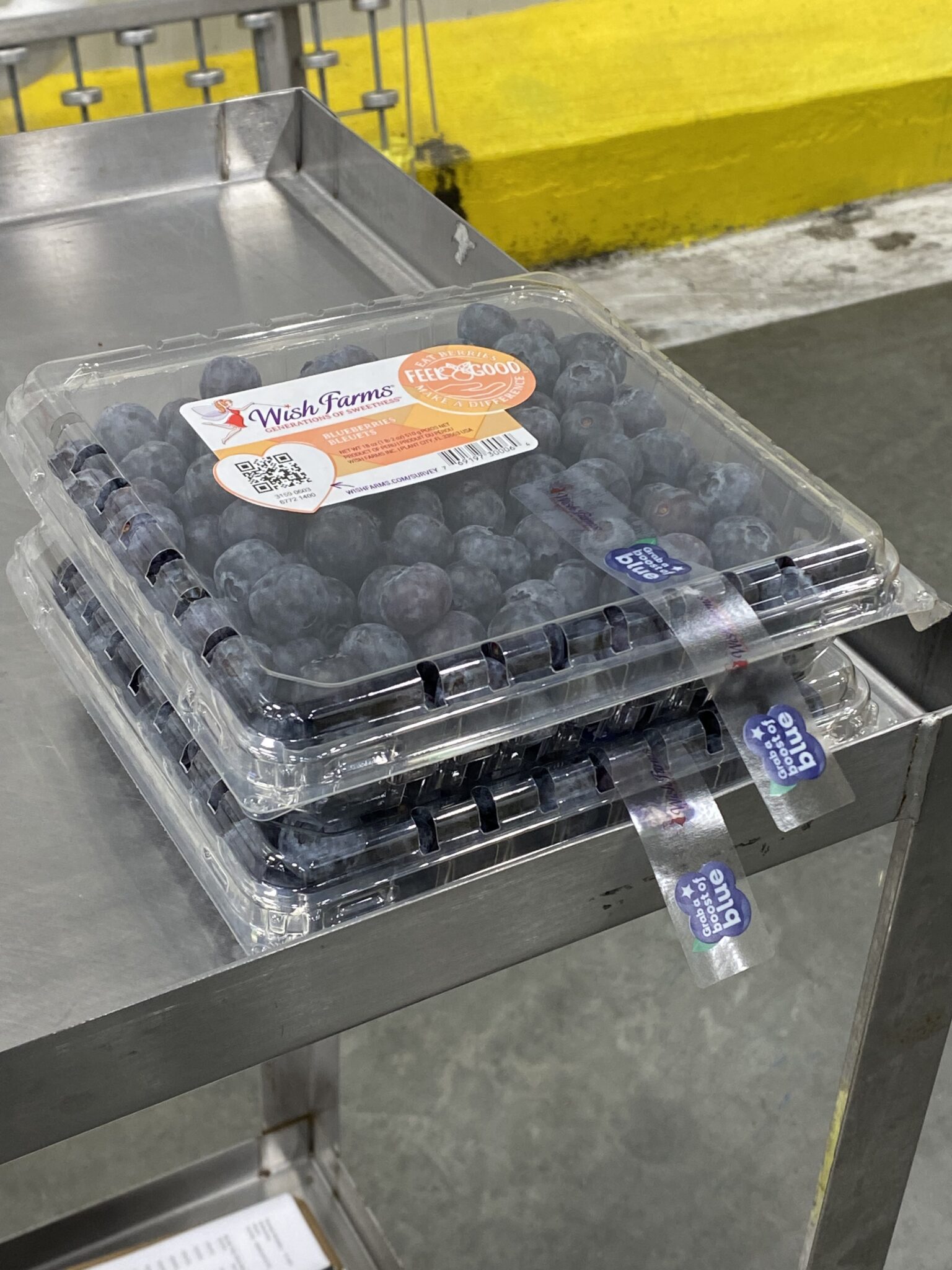 Wish Farms is the latest to feature Grab a Boost of Blue in store, joining Sun Belle and others who see the benefit of using the logo to capture consumer attention and drive purchase. Grab a Boost of Blue licensees Sonoco and East-West Label currently offer packaging and tape options featuring the logo.
How are you engaging with Grab a Boost of Blue? Here are four key ways to make the industry branding work for you:
Use the messaging: Encourage your customers to grab a boost of blue through content on your website, in social media captions, in newsletters and other communications.
Utilize ready-to-use tools: USHBC offers social graphics, videos and digital advertising featuring the logo, all ready for download.
Get licensed: This gives you the opportunity to use the Grab a Boost of Blue logo in your own custom marketing materials to give consumers that final call to action.
Use the logo on your packaging: Featuring the logo, either directly on the clamshell or on the closure tape, complements your own brand and helps your product get noticed in store.
"Shoppers have many choices in the blueberry category and Grab a Boost of Blue – both visually and in its motivating call-to-action messaging – helps to capture attention right at the point of purchase," said Jennifer Sparks, USHBC/NABC vice president of marketing and communications. "We applaud the industry champions who are capitalizing on the opportunity to use it to their benefit."
See the industry champions and join these forward thinkers in motivating consumers to grab a boost of blue.
The most recent USHBC Nielsen report for the week ending February 26 is available here. The February 2022 Nielsen report shows that total blueberry sales (fresh and frozen combined) are up +1.5% in volume and +5.8% in dollars vs. 2021. Total fresh blueberry sales are up +3.7% in volume and +6.9% in dollars vs. year average (YA). Fresh category growth is being driven exclusively by the conventional segment which is up +6.5% in volume and +9.1% in dollars vs. YA. The organic segment is down -10.6% in volume and -1.0% in dollars vs. YA.
Fresh blueberry dollar retail sales are being supported by slightly higher prices, with fresh conventional selling at $4.75/lb, up +2% or +$0.11/lb relative to last February. Food prices have increased across the board due to inflation and other fresh berries have increased retail price by +5% since last January, retailing on average at $4.25/lb. Fresh organic blueberries' retail prices have increased sharply with retail prices up +11% to $7.22/lb. 
 
Consistent with frozen volume trends seen in recent months, the frozen blueberry segment is down -8.1% in volume and -1.5% in dollars.
The decline in frozen volume is offset by higher retail prices for frozen blueberries. This is unusual for this segment of the category, which is typically stable in retail price. The average retail price per pound for all frozen blueberries in February 2021 was $3.35/lb, which has increased +7% to $3.59/lb. Frozen conventional blueberry prices have increased +9% from $3.10/lb in February 2021 to $3.38. Frozen organic blueberries' retail prices have increased by +5% from $4.41/lb in February 2021 to $4.65/lb.
Summaries of the preceding month's retail sales performance are posted at the end of the second week of every month. Find the full list of reports at ushbc.org/nielsen-reports.
Are you attending SIAL America in Las Vegas or Fruit Logistica in Berlin? Be sure to stop by our booth and say hello to our team! We're looking forward to making important connections within the global food and produce industries, and will report back news, trends and the opportunities we see on the horizon for blueberries. Let us know if you'll plan to be there – we'd love to see you.
SIAL America, Las Vegas
March 22-24
Booth 550

Team Members Present:
• Kasey Cronquist, President
• Jennifer Sparks, Vice President, Marketing & Communications
Fruit Logistica, Berlin
April 5-7
Hall 23, Stand C-05
Be sure to join us for a reception in our booth on day 2 of the conference, April 6, from 4 to 6 p.m. local time.

Team Members Present:
• Alicia Adler, Vice President, Global Business Development
• Kasey Cronquist, President
• Renata Dalton, Global Business Manager
• Amanda Griffin, Vice President of Engagement and Education