Grab a Boost of Blue Frozen Food Month Toolkit Now Available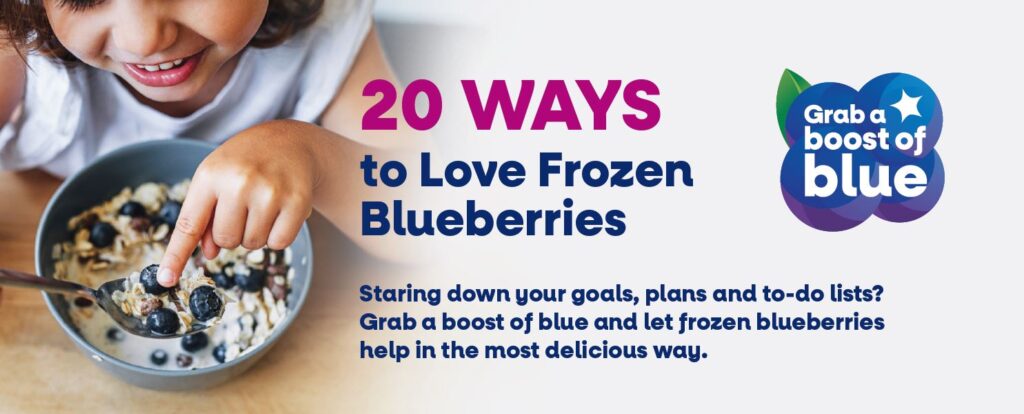 It's still Heart Health Month, but we're already looking ahead to March when our next Grab a Boost of Blue power period, Frozen Food Month, will put the focus on frozen blueberries. Our Frozen Food Month Toolkit is now available in the Grab a Boost of Blue industry resource hub: Banner ads, social posts and recipes featuring frozen blueberries have been designed to encourage consumers to stock up on blueberries for the freezer, in addition to the refrigerator. We've also created a Frozen Fact Sheet that includes "20 Ways to Love Frozen Blueberries," along with nutritional information and smart tips and tricks for families to make the most of this convenient staple. Don't forget to sign up to become a participating marketer or stakeholder in our Grab a Boost of Blue program, if you haven't already. We'd love to learn about how you're planning to use the logo and assets in your communications and are happy to feature your logo on our website.
Industry "Love" for Heart Health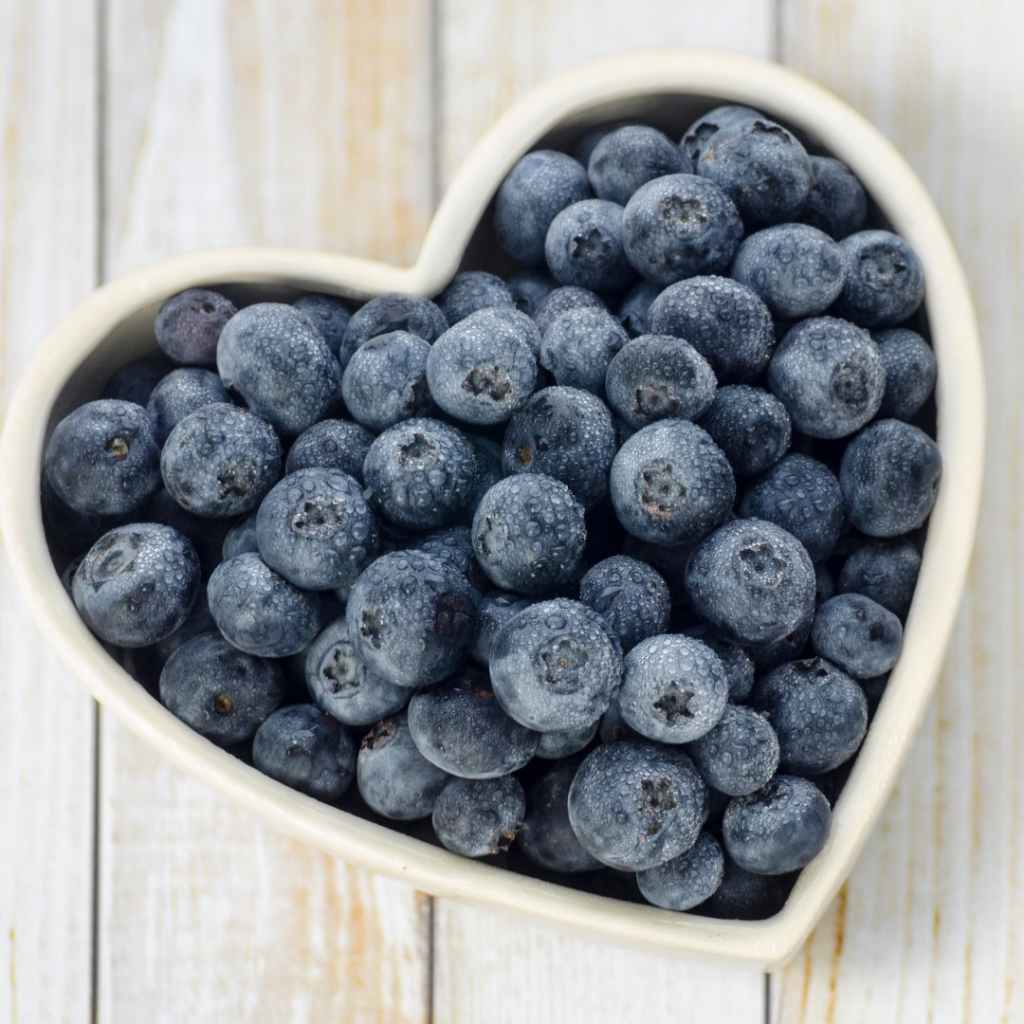 We're well into Heart Health Month, and many organizations across our industry are joining in on the opportunity to bring awareness of the impact of blueberries on heart health.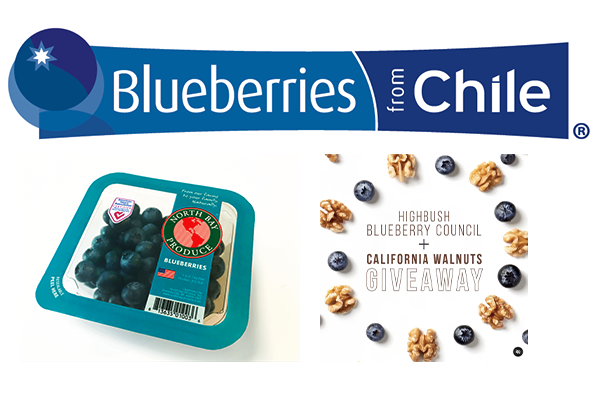 The Chilean Blueberry Committee recently announced that Blueberries from Chile are now certified by the American Heart Association's Heart-Check Food Certification Program. "We look forward to communicating this in both our consumer and retail promotions for Blueberries from Chile, helping individuals to make healthier choices when thinking about their next purchase or when meal prepping at home," said Andres Armstrong, executive director of the Chilean Blueberry Committee, in a press release.
As a strong example of cross-promotion extending to other industries, USHBC teamed up with California Walnuts to promote a heart-smart #powerpairing to give one lucky winner a California Walnuts bento box, snack bags of walnuts and blueberries, and a $200 Visa gift card. The contest generated over 4,000 entries.
Brian Klumpp, director of marketing and strategic development at North Bay Produce, will be featured as a guest on an upcoming episode of "The Business of Blueberries" podcast. Brian will discuss how North Bay Produce is incorporating the heart health story into its marketing materials and its impact on business. Stay tuned for this episode to publish next week.
If you're interested in leveraging Heart Health Month in your promotions, we invite you to check out our toolkit in the Grab a Boost of Blue industry resource hub.
Nominations for Regional Member, Importer, Exporter and Public Member Positions Are Now Open
USHBC is seeking nominees to fill regional member and alternate positions. Potential nominees are required to complete a USHBC nomination application and forward their application to the USHBC office no later than March 5, 2021.
Nominations are to be received directly from growers in each of the four regions. Nomination applications will be mailed directly to growers throughout the United States. Applications are also available online at ushbc.org, can be requested by contacting the USHBC office at (916) 983-0111 or by emailing ​[email protected]​. Eligible producer nominees are those who produced 2,000 pounds or more of highbush (cultivated) blueberries in the United States during the period of January 1, 2020, to December 31, 2020.
Once the nomination period is closed, a ballot will be prepared for each region, listing all nominees for that specific region. Regional ballots will then be mailed to growers on April 26, 2021. The voting period will be open for 35 days and close on May 30, 2021.
Those receiving the most votes for each producer seat will be recommended to the Secretary of Agriculture as regional council members. Those who earn the second most votes for each position will be recommended as the regional alternate. The names of those who receive the third and fourth most votes will be sent on to the secretary for consideration. Council members and alternates will serve a term of three years beginning January 1, 2022. Members can serve a maximum of two consecutive terms.
The USHBC Industry Relations Committee will also be accepting nominees to be considered by the committee for the Importer #1 (1 member position), Exporter #1* (1 member position) and Public Member (1 member position) and their alternates on the council, also due March 5, 2021. Nominees for these positions are also being sought for the three-year term that begins on January 1, 2022.
More information on the nomination process for these positions is available here.
*This position represents producers that ship blueberries into the US from the largest foreign blueberry production area (currently Chile).