Topics in this issue of Behind the Blue: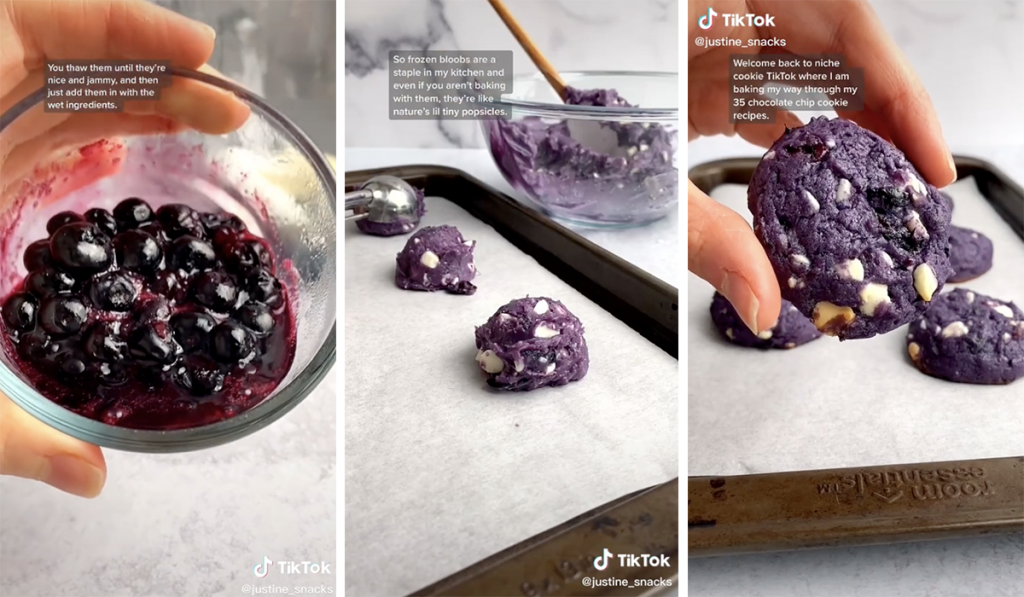 Social media and influencer marketing is an important part of driving blueberry demand in USHBC's new Grab a Boost of Blue positioning and consumer call to action. For the Frozen Food Month power period, USHBC partnered with consumer influencers to inspire increased use occasions for frozen blueberries. One of those partnerships resulted in a Tik Tok video by snack influencer Justine Dorian (@justine_snacks) featuring a "blueberry cookie"recipe that has gone viral.
You can watch the video on TikTok here and on Instagram here.
Since posting the Tik Tok last week, the video has generated more than 410,000 views and counting on Tik Tok and 199,000 views on Instagram. The video also generated more than 700 comments on Tik Tok, including these from excited blueberry fans:

Additionally, Real Simple magazine featured an article on the viral blueberry cookies, highlighting the beautiful, eye-catching color and touting frozen blueberries as the convenient star ingredient. This outlet reaches 2.4M readers.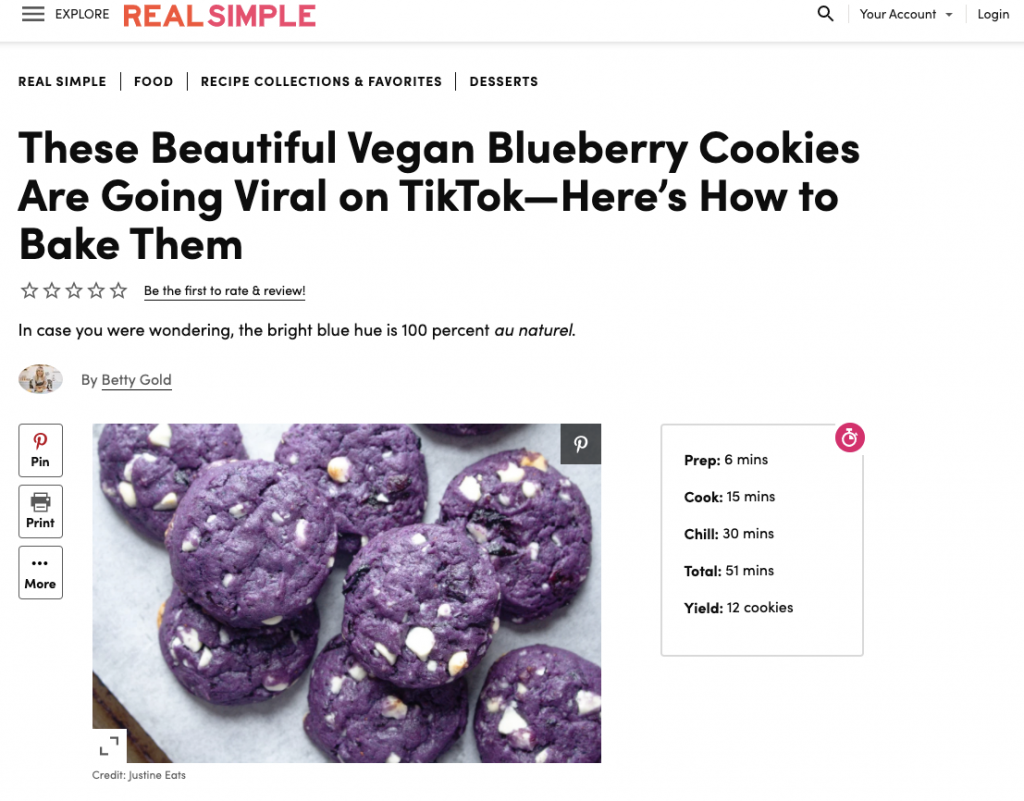 You can find this recipe video and the others on USHBC's TikTok channel. We invite you to comment or share these videos from your own accounts, and let us know if you get a chance to make these recipes at home!
While Frozen Food Month is almost over, you can still check out our Grab a Boost of Blue industry resource hub. Our newest toolkit for the next power period, Brain Health Month in June, will be available soon. Stay tuned!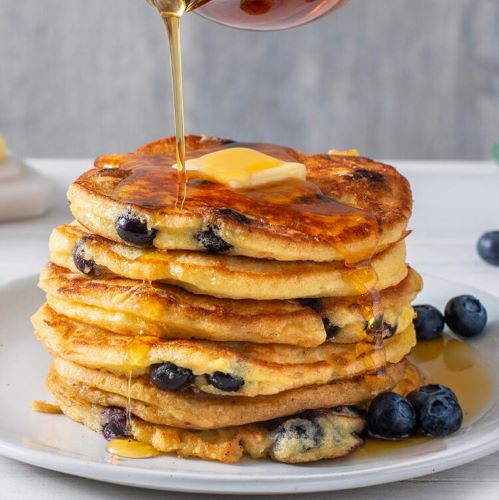 To mark the start of the domestic peak season, we want to celebrate you – the hardworking growers, marketers and stakeholders of the blueberry industry – while encouraging consumers to buy blueberries and safely visit farms that are reopening their U-pick operations this season.
We'll be distributing a promotional email to thousands of blueberry lovers in April, and to get them excited to Grab a Boost of Blue, we want to highlight YOUR favorite blueberry dishes, desserts, snacks and other recipes. They'll be featured in a special "Favorites from the Farm" issue of our consumer newsletter.
With National Blueberry Pie Day on April 28, we're especially interested in hearing about your favorite blueberry pie recipe. It can be as simple as a link to any recipe on BlueberryCouncil.org, your favorite recipe website, or even a short description of a family favorite.
Fill out this simple form on the USHBC website to participate in our April email to consumers. If you have images you'd like to provide, please email us at [email protected]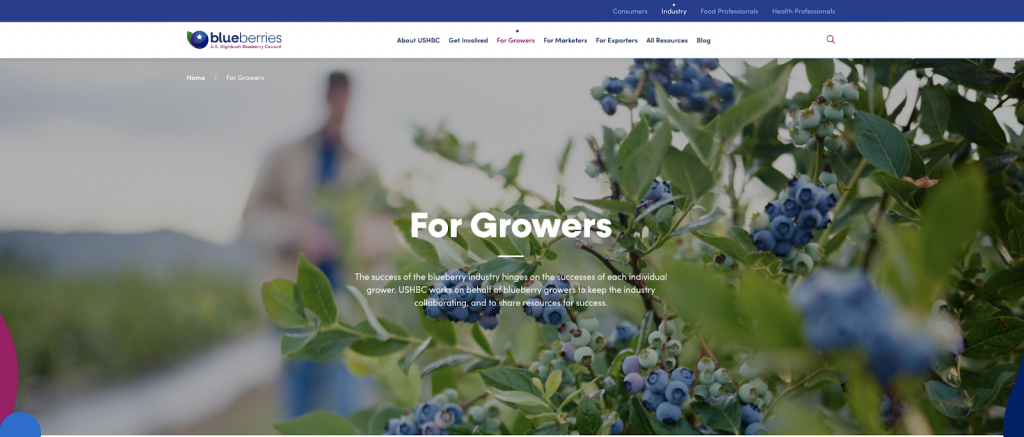 In case you missed it in last week's newsletter, the U.S. Highbush Blueberry Council's new industry website is now live! The latest tips, tools and trends on all things blueberry are now right at your fingertips. As the heartbeat of USHBC, the new website brings together data, insights, community and resources to inspire and inform growers, marketers and exporters. Explore it yourself here.