Topics in this issue of Behind the Blue: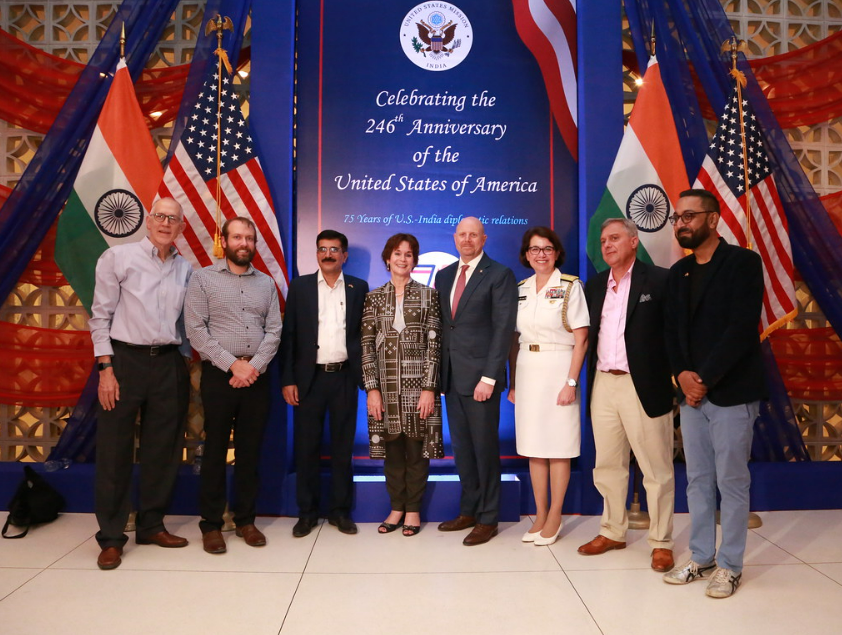 Export programs are an important part of USHBC's market-driving efforts. Each year, the U.S. Embassy in New Delhi, India, celebrates Independence Day with an extravagant event. This year, the embassy also celebrated the 75th Anniversary of U.S.-India bilateral relations during the first in-person Independence Day celebration in two years, held June 10 at Roosevelt House on the grounds of the U.S. Embassy in New Delhi. Raj Kapoor, in-country representative for USHBC, attended the event, which was an opportunity to promote USA blueberries with expats and global officials from all over the world.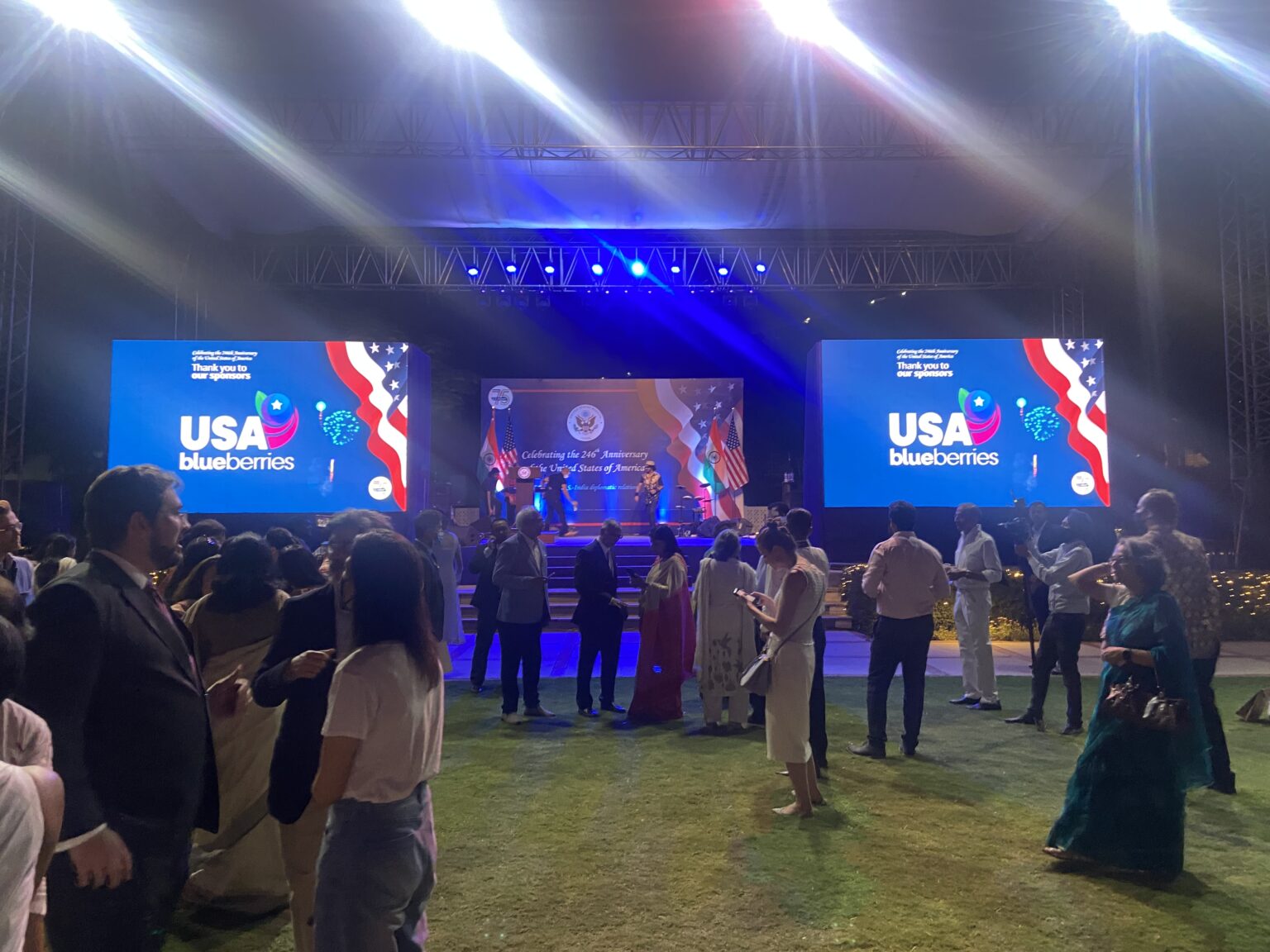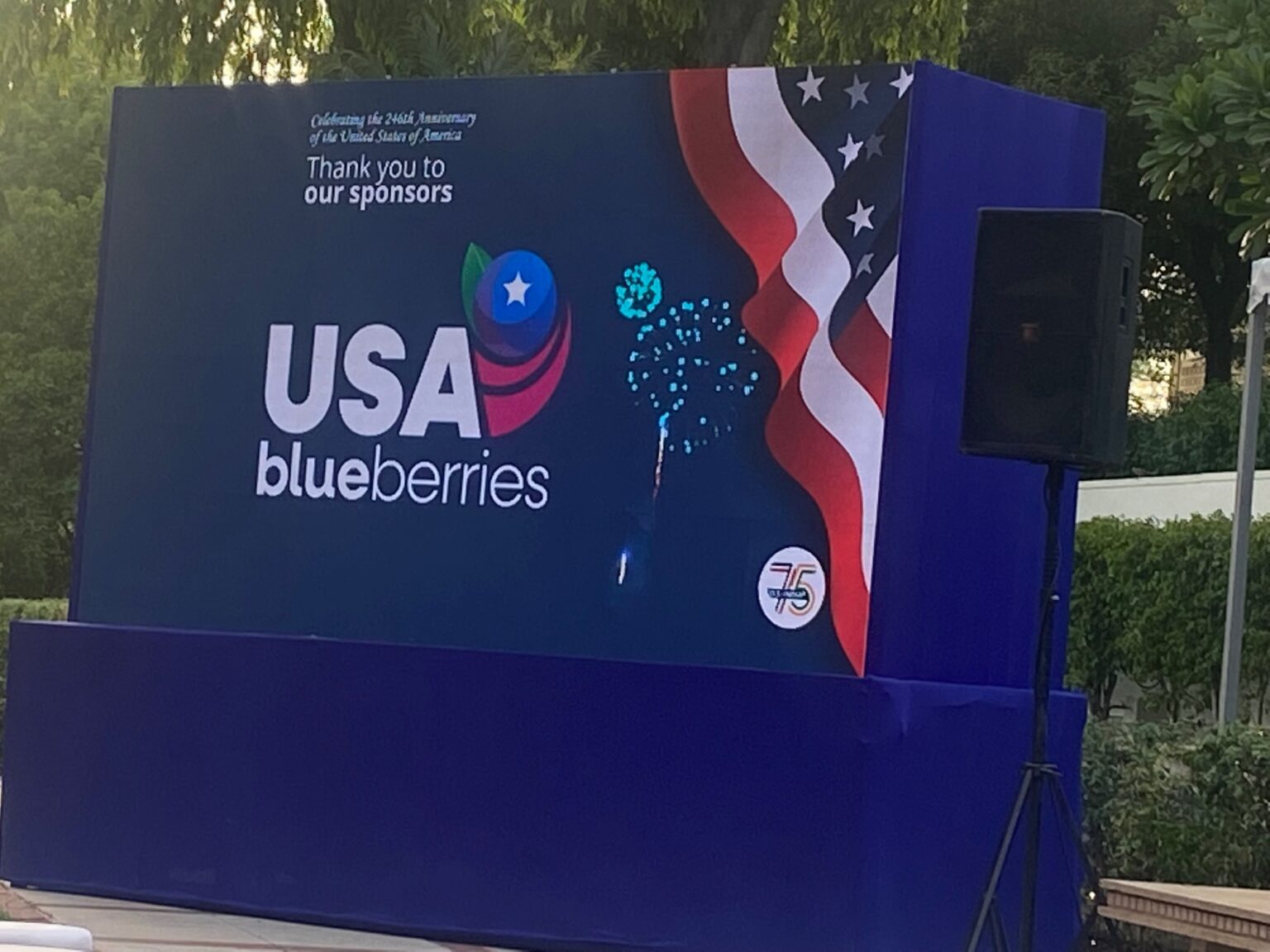 Patricia Lacina, charge d'affairs for the U.S. Embassy, and Shri Vinay Kwatra, foreign secretary for the government of India, led the event that drew more than 800 guests. Ron Verdonk, minister-counselor for agricultural affairs at the embassy, and a team from the USDA, coordinated and participated in the celebration.
In response to a USDA request for gift bag items for VIP guests in Delhi and Chennai, the USHBC provided dried blueberries and blueberry cookies.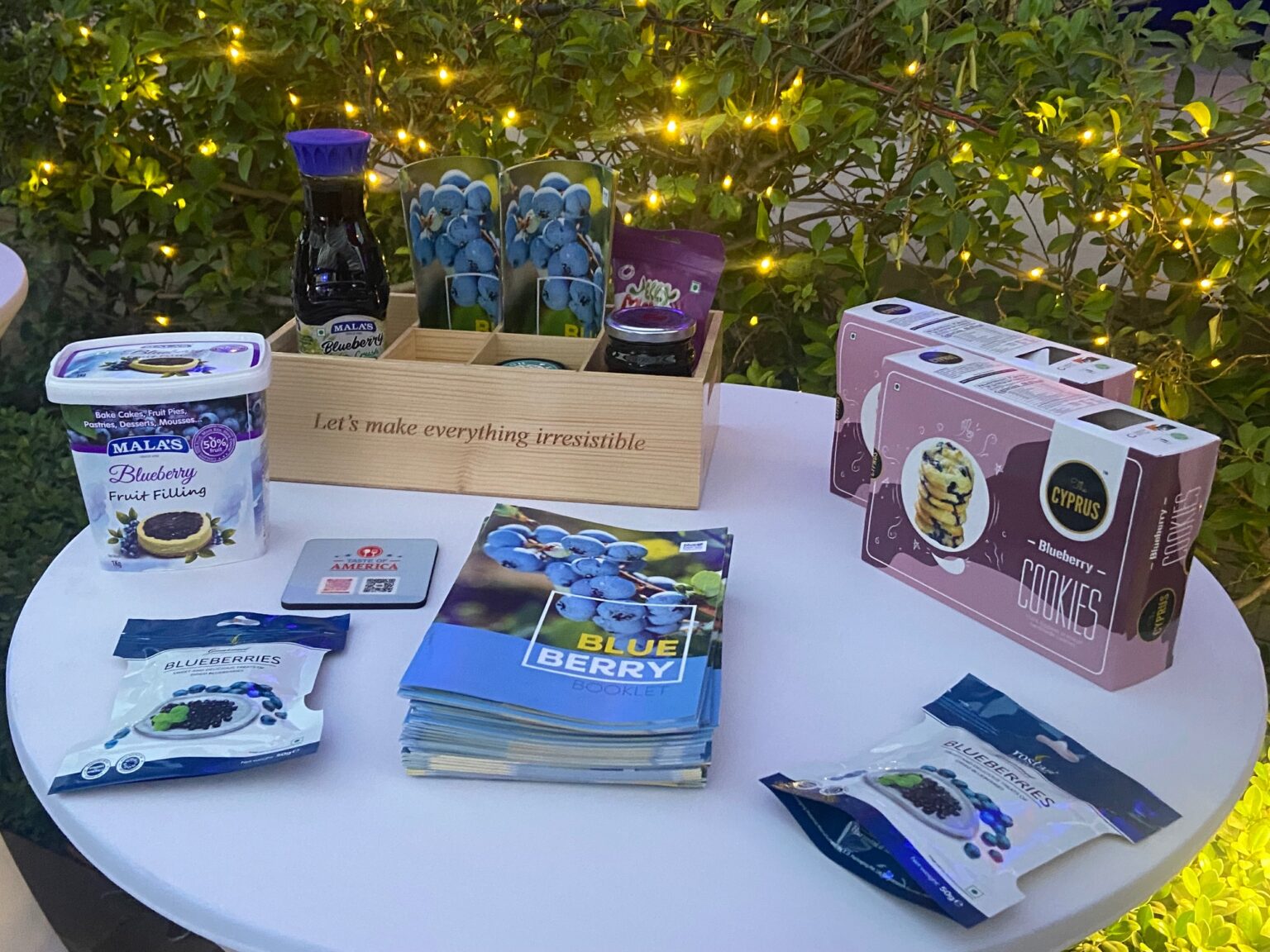 After the event, Mark Rosmann, USDA's Foreign Agricultural Services officer in New Delhi, thanked the USHBC by email for its support and donations to the celebration.
"The event went very smoothly and guests marveled at the delightful tastings and the pairings of food and drinks. The feedback we received from the guests on the gift bags featuring the donations was incredibly well-received, and Acting Ambassador Lacina commented to us all of the thank you's she received on the food items!"
This special celebration was part of USHBC's comprehensive global market development efforts. To learn more, visit us here.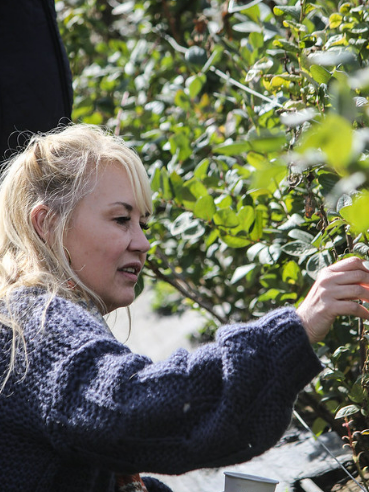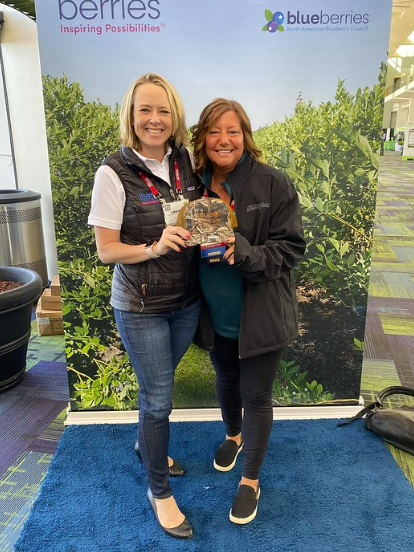 Women in the blueberry industry are invited and encouraged to join our new webinar series that kicks off Wednesday, July 13 from 2-3:30 p.m. ET/11 a.m.-12:30 p.m. PT. The Women in Blueberries webinar brings together an impactful group of women to create a supportive network within the blueberry industry.
In this first session of a two-part series, led by Amy Vetter, CEO, The B3 Method Institute, we'll examine the power of bringing women along on your career journey, and ways to be mindful in supporting women who inspire you. Then, attendees will interact in breakout sessions curated by USHBC. Be part of the solution by joining the discussion!
Attendance is free, but limited to 100 participants. To secure your place, register here.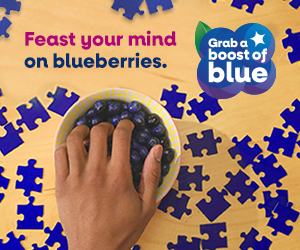 Brain Health Month may be coming to a close, but promoting healthy habits is always in style. The second of five USHBC "power periods," the June promotional campaign is part of Grab a Boost of Blue, a strategic positioning and call to action backed by new tools and consumer research. Finish the month strong by encouraging consumers to make blueberries a consistent part of their eating patterns for better brain health.
Looking for inspiration? Visit the toolkit section here to browse and download the seasonal recipes we're using to grab attention and encourage blueberry purchases. Throughout the month, USHBC's "Blue Crew" has been rolling out original content for blueberry-loving fans. Check out the social media content and digital ads, tip sheets, recipes and blueberry images available in the USHBC's Brain Health toolkit.
After Brain Health Month wraps, we'll be rolling right into National Blueberry Month in July. Don't forget about our guide for step-by-step advice on how to make the most out of this key opportunity to drive blueberry demand among your audiences. Make a plan, get engaged and have fun with it!