Blueberries have been no stranger to breakfast and dessert menus for many years, and chefs recognize seasonal consumer demand with summertime offerings. But USHBC has seen opportunity for growth in promoting blueberries of all forms as a year-round staple that can entice consumers across the menu: in salads, dressings, entrees, cocktails and more.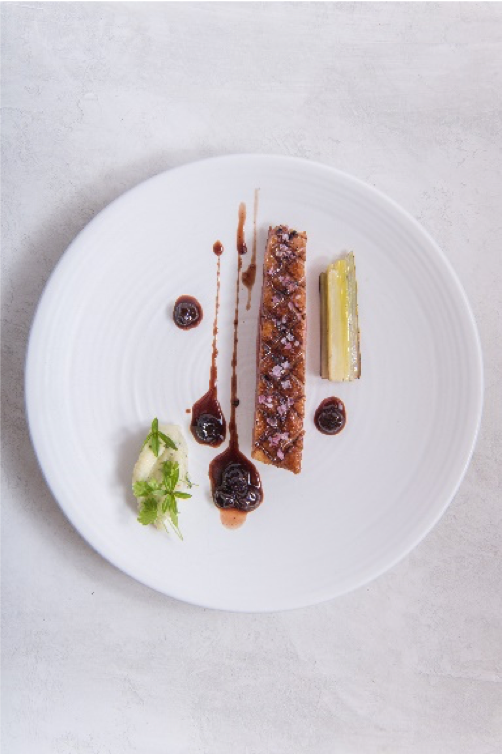 In fact, in 2017, consumers declared blueberries their top berry (U&A 2017). Consumer demand, coupled with blueberries' many other benefits, have helped us put blueberries top-of-mind for foodservice professionals in high-volume restaurant chains (e.g. Panera, Wendy's and Peet's) and K-12 school cafeterias. Advertising partnerships, targeted media outreach and visits to chain restaurant test kitchens are important channels for that messaging, in addition to being key elements of USHBC's foodservice program, developed annually to drive consideration and further use of blueberries. In 2019, we introduced new, unique approaches to continuing that effort:
Using Eye-Catching Video for Inspiring Chefs
We teamed up with Chef Jamie Simpson of The Culinary Vegetable Institute to showcase five different blueberry forms and five unique culinary applications in a new video, "What Can a Blueberry Become?" As the Chef Lead of USHBC's 2018 Foodservice Deep Dive program, Chef Jamie was perfectly suited to demonstrate just how versatile blueberries can be. The resulting video is being used in paid media partnerships with Flavor & the Menu and Plate magazines. The video and new accompanying recipes are all available as resources to blueberry growers, marketers and importers for localized promotions.
Showcasing Growers in Foodservice Media
Consumers want to know where their food comes from, as demonstrated by the farm-to-table trend in foodservice. We wanted to shine a spotlight on our growers to show how blueberries make it from bush to plate – and how the wholesome story of highbush blueberries is a benefit to restaurant menus. For our media partnership with the influential foodservice magazine Flavor & the Menu, we focused on growers for our July print magazine spread, online story and e-newsletter blast.
Check out the full story, and thank you again to Bob Carini, Shelly Hartmann and Chris Barnhill for sharing their stories!
Sharing Case Studies to Encourage Use of the Farm to School Playbook (and Future Menu Items!)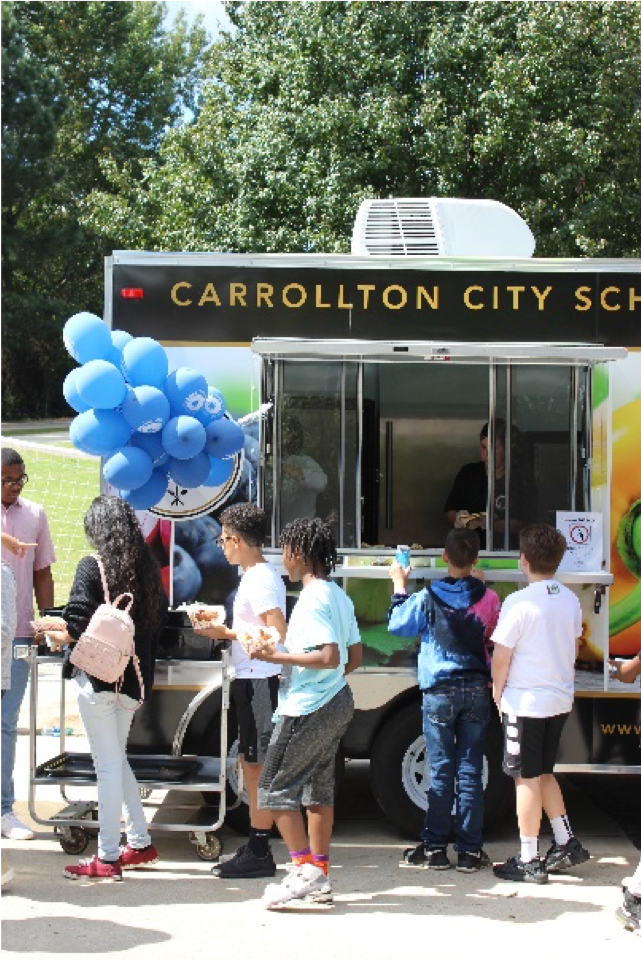 Last year, USHBC launched the Highbush Blueberry Farm to School Playbook to serve as a resource for K-12 school foodservice decision-makers. The new resource offers procurement information, menu inspiration and resources to help schools host blueberry nutrition celebrations with their students. With the launch of the Playbook, USHBC supported three schools as they celebrated blueberries, all leading to incredible results: over 5,700 students reached, a 12% increase in breakfast participation, and positive student taste-test responses that successfully led to future blueberry menu items.
In order to more effectively share these results as inspiration for other school foodservice professionals, USHBC created a new resource to add to the Playbook: K-12 School Case Studies. Promoted through paid media partnerships and targeted media outreach, the case studies and their corresponding school representatives will also be featured in a panel discussion in an upcoming webinar during National Farm to School Month this October.
We're working hard to create new resources that demonstrate blueberries' year-round versatility on menus in order to ultimately drive purchase intent with the foodservice audience. Visit blueberrycouncil.org/foodservice for more chef-created recipes and examples of blueberries on the menu.