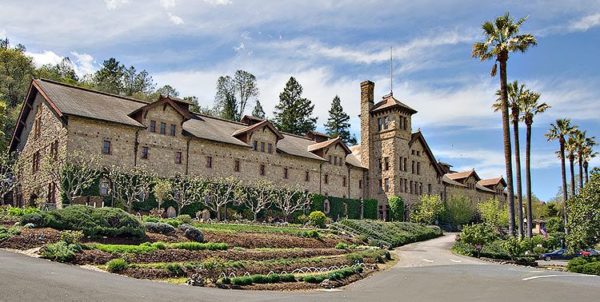 The U.S. Highbush Blueberry Council (USHBC) hosted a prestigious group of culinary professionals in a kitchen demonstration titled "When Science and Flavor Collide: Strategies for Developing Unique Dishes" at the Culinary Institute of America's (CIA) Worlds of Flavor International Conference & Festival in Napa last week.
The conference brought together more than 80 top chefs, food writers, beverage experts, food producers and other authorities from all corners of the globe, in addition to hundreds of food service operator attendees.

Led by Chef Jamie Simpson of The Culinary Vegetable Institute at The Chef's Garden and Chef Shirel Birger of Opa in Tel Aviv, the demonstration explored the flavor affinities of blueberries and how they can create unique and unexpected flavor pairings on menus.

Think Blueberry Twice-Baked Potatoes featuring blueberry vinegar, blueberry fluid gel and freeze-dried blueberry salt; Blueberry Bee's Knees Cocktails with blueberry-infused honey, blueberry puree and fresh blueberries; and Blueberry Wedge Salad showcasing blueberry granita, a crispy blueberry wafer and pickled blueberries.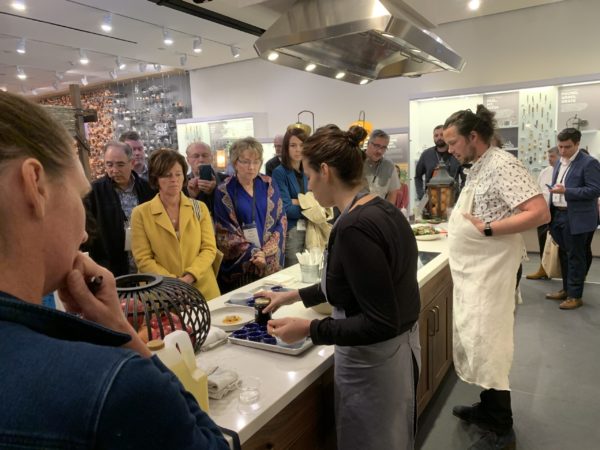 Attendees were highly engaged and enjoyed the delicious journey around the unexpected side of blueberries, learning how these flavor affinities can take blueberries beyond the expected and into global flavors from around the world.

The World's of Flavor event is widely acknowledged as the country's most influential professional forum on world cuisines, food cultures and flavor trends. The event was a valuable opportunity for the Council to reach an influential audience of culinary leaders and food service operators.
Thanks to Driscoll's for donating blueberry products for the event!
If you'd like to donate product in the future, please contact USHBC Marketing Manager Victoria De Bruin at [email protected].