Topics in this issue of Behind the Blue: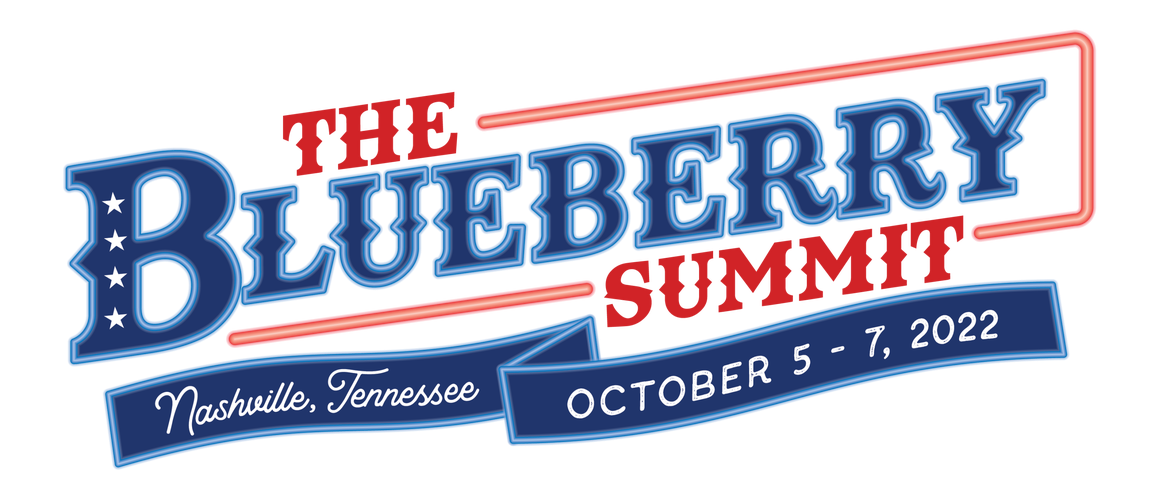 Next week, we're bringing the blueberry industry together in Nashville. It will be a busy three days, packed with informative meetings, cutting-edge keynote speakers and meals and activities you don't want to miss!
Agenda highlights include a keynote session covering survey results of U.S. blueberry consumers, a panel discussion on the future of blueberries in retail, USHBC committee meetings and a sneak peek at the USHBC data program. In this critical session, you'll discover how USHBC will use data to optimize its sales and marketing efforts, and find how out USHBC's newest program will help eliminate uncertainty around supply and demand.
These sessions will be capped off with a Grand Ole Opry tour and show, a Foodservice Innovation Tour Around Nashville, and a walk/run and yoga experience as part of the all new BerryFit Club. Throughout the summit, a wide variety of industry-leading companies will be on the Blueberry Lane trade show floor to showcase solutions for the blueberry industry.
A special thank you to our sponsors who make The Blueberry Summit possible: Driscoll's, Fall Creek, Naturipe, Unitec , Wish Farms, North Bay Produce, First Pick Farms, NuBerry Farms, Andgar Food Processing, California Giant, Berry Fresh, Consalo Family Farms, Monte Package Company, Bunzl, BC Blueberries, BerryHill, BerryWorld, AgroFresh, Giumarra, Sunbelle, California Blueberries, Florida Blueberry Growers, Michigan Blueberry Advisory Committee, New Jersey Blueberry Industry Advisory Council and Oregon Blueberries.
If you haven't registered yet, it's not too late. Visit blueberryevents.org to learn more. We hope to see you there!

USHBC will be exhibiting at Asia Fruit Logistica (AFL) for the first time to take advantage of the tremendous marketing platform and business connections AFL provides. At the event, we'll be promoting the many ways USHBC acts as the global leader and a one-stop shop for blueberry inspiration and support. Think insightful research, connecting buyers to suppliers, supporting R&D teams and full-service assistance for blueberry-based products and menu items.
We'll also be spreading the word about the extensive work USHBC does to drive demand for U.S. highbush blueberries with consumers, foodservice operators, food manufacturers and retailers around the world. And we'll share about the in-country market research and promotional programs we conduct.
After all, USHBC's export programs help the industry more effectively export and market all forms of blueberries in countries and regions with the highest volume potential – places like China, India, Japan, Malaysia, the Philippines, Vietnam and South Korea.
We'll report back after the event, and if you're there, please stop by and see us!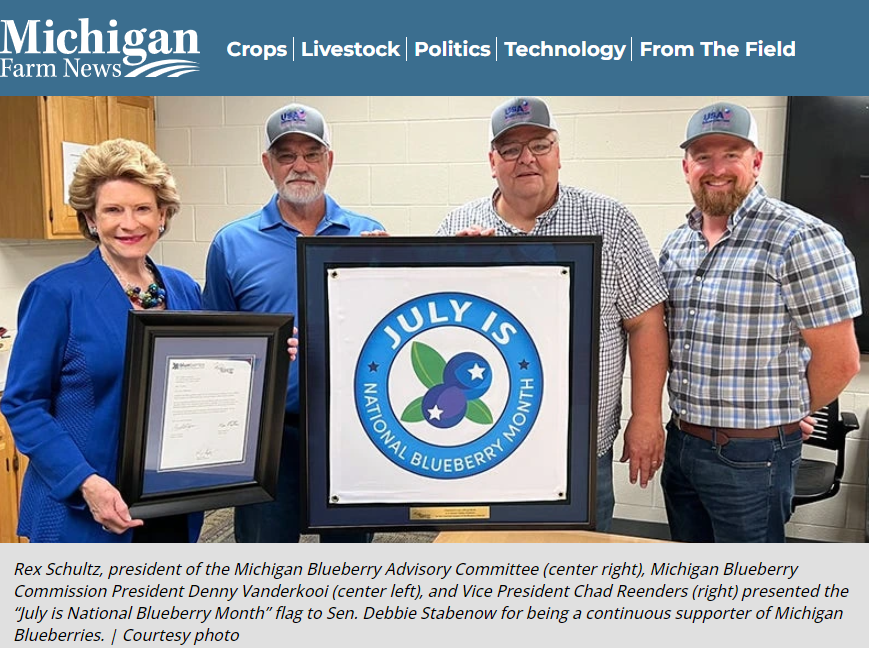 In early September, the Michigan Blueberry Advisory Committee and North American Blueberry Council honored Senator Debbie Stabenow for her continued support of the blueberry industry.
Since her election in 2001, Sen. Stabenow has been a steadfast advocate for the blueberry industry and a champion for agriculture. As chair of the Senate Ag Committee, Stabenow sponsored this year's resolution to recognize July as National Blueberry Month.
Sen. Stabenow wrote the bipartisan 2014 Farm Bill, which included investments in land and water conservation, local food systems and specialty crops. As the current chair of the committee, she built on that progress by co-authoring the bipartisan 2018 Farm Bill, which strengthens Michigan's agricultural economy, the state's second-largest industry, which supports one in four jobs.
Learn more about her recognition from Michigan Farm News.