Topics in this issue of Behind the Blue: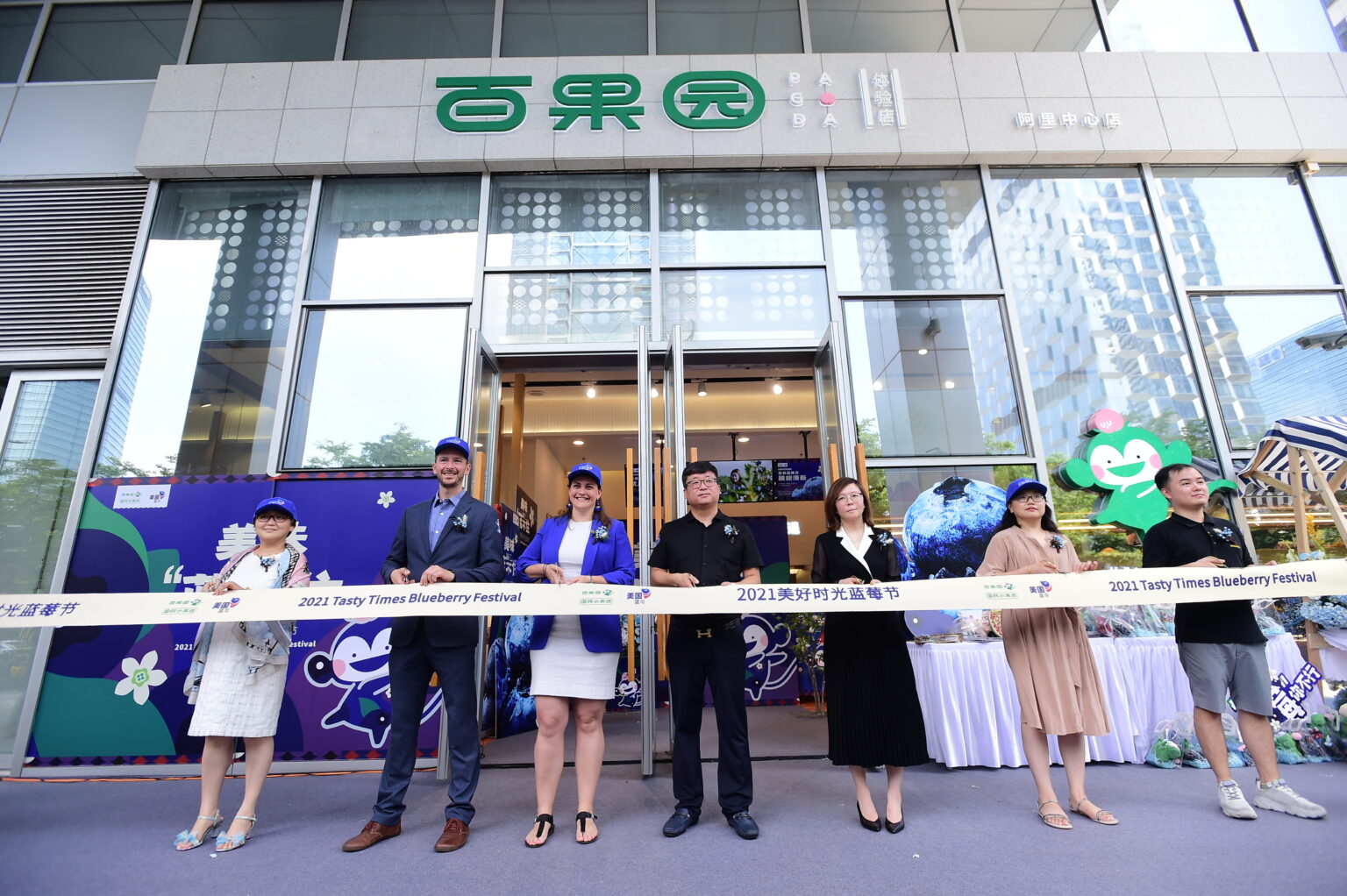 On July 1, USHBC held a China market 2022 preseason webinar to introduce Chinese fruit importers, distributors and retailers to U.S. highbush blueberries. Moderated by Renata Dalton, USHBC's director of global business development, it featured presentations by USHBC President Kasey Cronquist, who introduced U.S. blueberry production and the ongoing season, and USHBC Senior Director of Nutrition and Health Research Leslie Wada, Ph.D., who spoke about blueberry nutrition and health-related research findings.
Following the presentations, a panel discussion featured blueberry exporters from the Pacific Northwest and a purchaser from Chinese fresh fruit retailer Pagoda to discuss market conditions, consumer preferences in China, and lessons from Pagoda's experience in successfully importing U.S. fresh blueberries last year.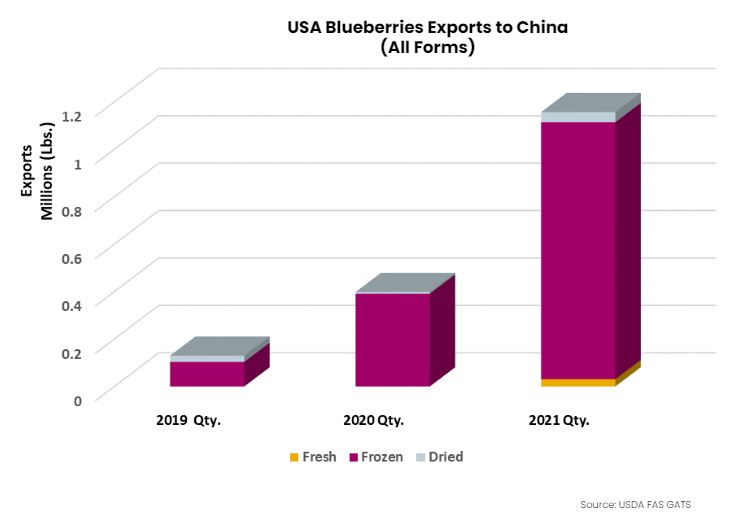 China's imports of U.S. highbush blueberries tripled from 2020 through 2021. While much of that growth has been in frozen blueberries, fresh blueberries are also a growing and promising new export product for China, which has been open to fresh U.S. blueberries since 2020. In July 2021, the first successful commercial shipment of fresh U.S. blueberries arrived in China, with facilitation and promotional support from USHBC.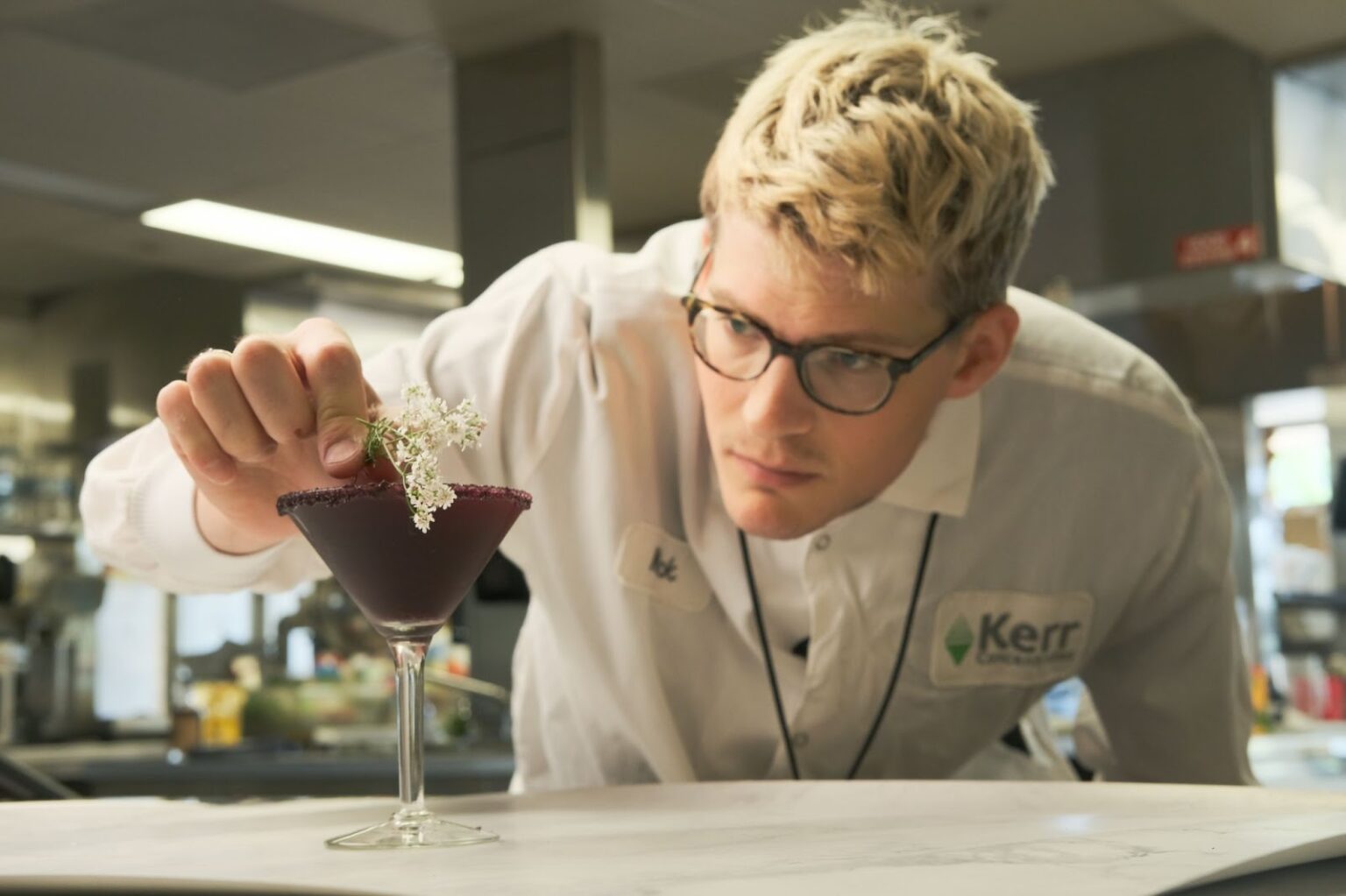 The USHBC Food Manufacturing program sponsored its second annual Blueberry Bootcamp last week. This two-day event was hosted by CuliNex at its product development headquarters in Seattle, where USHBC brought in R&D thought leaders and scientists from seven companies across the country, including Evolution Fresh, Nellson Nutraceuticals and more.
Attendees learned about different blueberry ingredient formats and functionality, the nutritional benefits of blueberry ingredients, and participated in a trends tour around Seattle where they were introduced to new flavor profiles and preparation methods using blueberries. On the second day, each participant worked on the R&D bench to produce a blueberry-containing product that fits into their company's portfolio.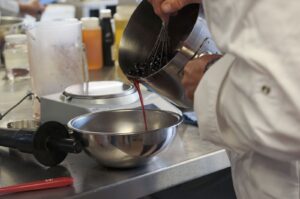 This annual event aims to educate, inspire and activate CPG brands to use blueberries in the development of new products. Visit USHBC's online platform for ingredient specs and to contact a specialist for supplier needs, technical assistance and other general inquiries.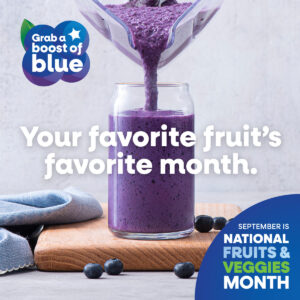 National Blueberry Month is coming to a close, so industry members can start looking ahead to National Fruits and Veggies Month in September. It's the perfect time to celebrate the roots of our food, highlight the role blueberries can play in encouraging produce consumption and dive into research-affirmed health benefits – all while working to make blueberries the world's favorite fruit.
September will be here before we know it, so if you need inspiration to kickstart your plans, check out our robust toolkit containing turnkey social media content, ads, tip sheets, recipes and other resources that illustrate how blueberries are a delicious, healthy option.
We've created two print-ready resources, one for consumers and one for health professionals. Suitable for in-person handouts, online content or messaging inspiration, each delivers enticing and informative facts about blueberries and their impact on our overall health and well-being, along with a timely sampling of recipes from blueberry.org.
Use these resources to capitalize on USHBC's national plan and enhance your marketing efforts to promote blueberries throughout September!