Topics in this issue of Behind the Blue: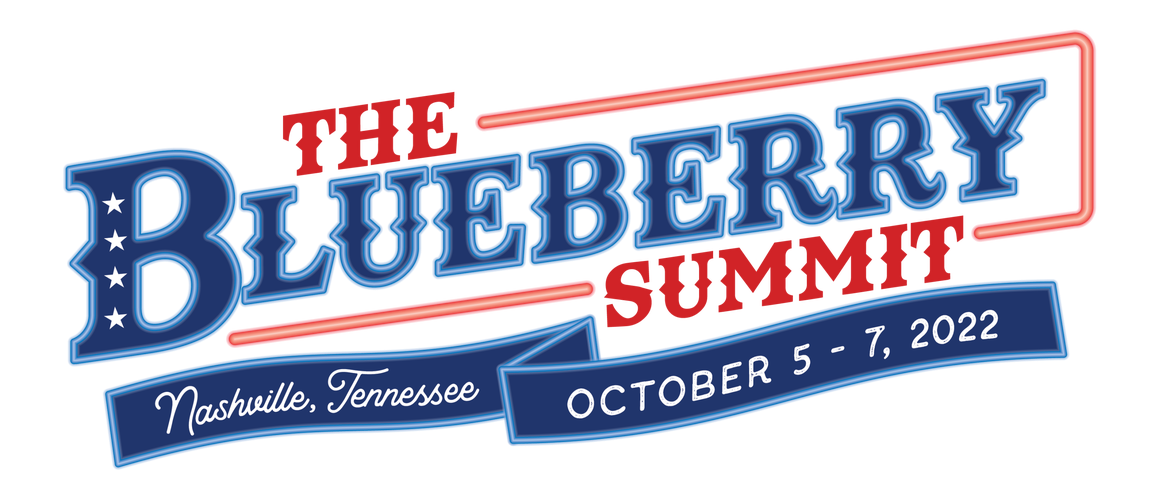 It's an exciting week for the blueberry industry: The Blueberry Summit is here!
Thursday morning kicked off with the first-ever BerryFit Club run/walk around Nashville and an opening keynote breakfast to hear highlights from a recent consumer survey of behaviors, perceptions and marketing drivers in food purchasing habits. It will be a full day of committee meetings and keynotes, ending with live entertainment you won't want to miss.
Friday will be another busy day, with highlights including BerryFit Club sunrise yoga, the much-anticipated USHBC data project sneak peek, a closing keynote from Stephanie Stuckey, Grab a Boost of Blue happy hour, and the day will be capped off with a tour and show at the Grand Ole Opry!
Throughout the summit, industry-leading companies will be on the newly minted Blueberry Lane trade show floor to showcase innovative solutions for the blueberry industry.
The summit will wrap on a high note with the Foodservice Innovations Tour Around Nashville on Saturday.
A special thank you to our sponsors who make The Blueberry Summit possible: Driscoll's, Fall Creek, Naturipe, Unitec , Wish Farms, North Bay Produce, First Pick Farms, NuBerry Farms, Andgar Food Processing, California Giant, Berry Fresh, Consalo Family Farms, Monte Package Company, Bunzl, Family Tree Farms, Berry Blue Plant Genetics, BC Blueberries, BerryHill, BerryWorld, AgroFresh, Giumarra, Sunbelle, California Blueberries, Florida Blueberry Growers, Michigan Blueberry Advisory Committee, New Jersey Blueberry Industry Advisory Council and Oregon Blueberries.
Stay tuned for post-event highlights!