Topics in this issue of Behind the Blue:
It's almost time to vote! The referendum voting period opens on Friday, October 8, 2021. Need some background information on the value USHBC provides? Take a look at our fact sheet on why USHBC matters to the future of the blueberry industry.
All eligible producers and importers will receive a ballot from the USDA via FedEx or express mail beginning October 1, and ballots can be returned within the voting window by mail or electronically. Eligible producers who produce 2,000 pounds or more of highbush blueberries domestically, or eligible importers who import 2,000 pounds or more of fresh or processed blueberries, are able to vote on the referendum.
More background information on the USHBC referendum is available on the Federal Register here. For inquiries, contact Jeanette Palmer, Marketing Specialist, PED, SCP, AMS, USDA, 1400 Independence Avenue SW, Room 1406-S, Stop 0244, Washington, D.C. 20250-0244; telephone: (202) 720-5976; or email: [email protected] or Marlene Betts, Marketing Specialist, AMS, USDA; telephone: (202) 720-5057; or email: [email protected].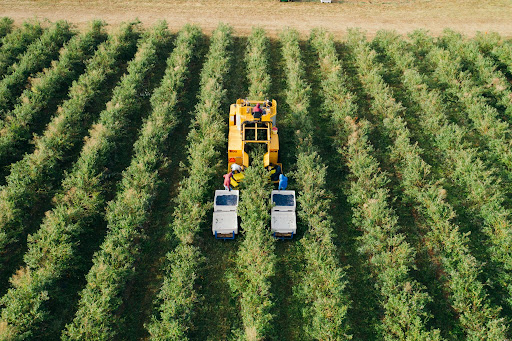 We're reimagining the Behind the Blue newsletter, and we need your input! Your feedback is vital in determining where the newsletter goes from here. The first 10 people to complete the survey will receive free blueberry swag.
We want to ensure this industry newsletter continues to deliver timely and useful content, and we'd like to hear from you, the readers. Please take a few minutes to complete the short, 12-question survey here. Thank you in advance for your input!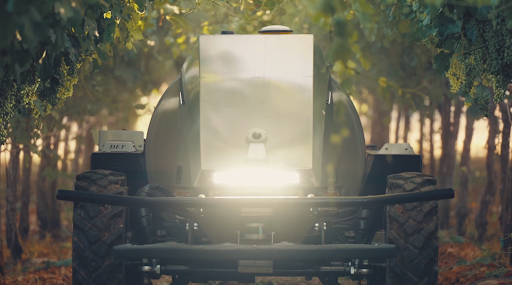 With the rising costs and scarcity of labor, the need for robotics in the blueberry orchard has never been higher. "Necessity breeds innovation," said Gary Thompson, chief operating officer of GUSS Automation, during Innovate 2021's "Robotics in the Field" session last week in Salem, Oregon.
In the session, Thompson joined an impressive lineup of researchers, scientists and companies sharing recent advancements in robotic technology for agriculture.
GUSS Automation, featured earlier this year in a "Business of Blueberries" podcast episode, was founded after almond farmers in California's Central Valley were having trouble finding labor for their late-night spraying operations.

After more than three years of research and development, GUSS started manufacturing automated sprayers in 2019. One GUSS automated sprayer provides the same amount of efficiency as two conventional manned sprayers, and is completely self-guided. The company recently announced that it will be releasing a "Mini GUSS" sprayer in the spring of 2022, which will be suitable for blueberry growers.
Other highlights of this session included Joe Davidson, Ph.D., of Oregon State University, detailing the latest developments in nascent robotic pruning technology; and Andrew Herr, CEO at Littau Harvesting, who gave an overview of Littau's latest mechanical pruning technology.
Click here to view a replay of this session.