Topics in this issue of Behind the Blue: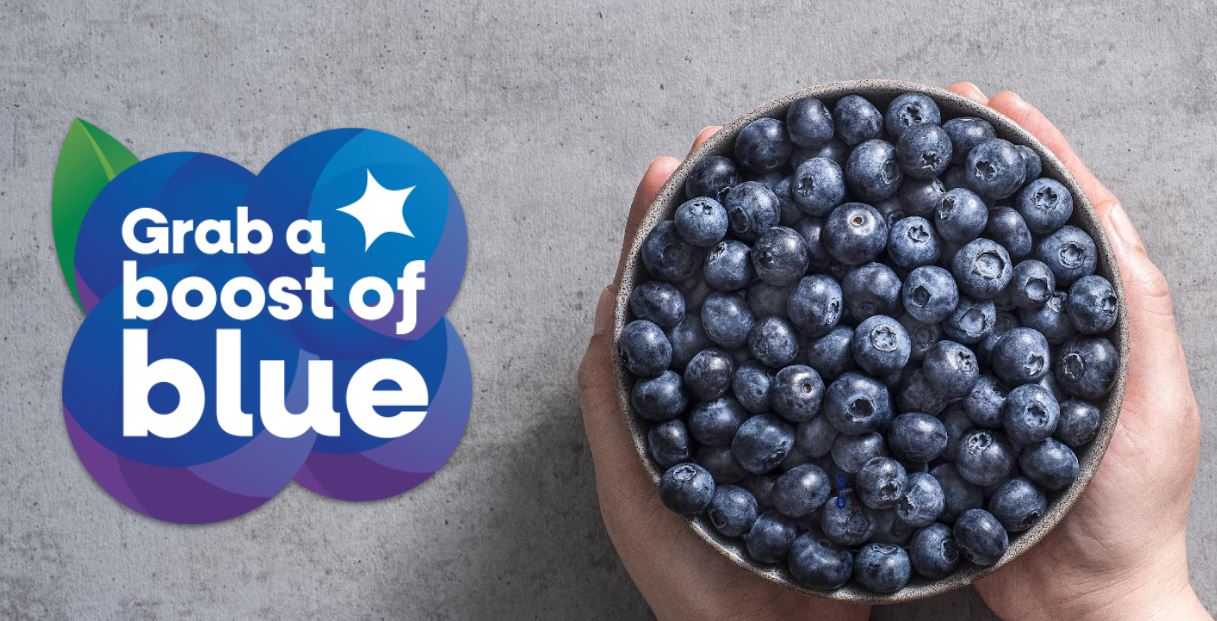 USHBC's consumer promotions and marketing program is at the forefront of building consumer demand and driving volume and value for the blueberry industry. These efforts rely on a unifying campaign platform with Grab a Boost of Blue's consistent call to action to enjoy blueberries for their taste, health benefits and ease of use. The first quarter of 2022 saw strong growth across programmatic areas, including the consumer website, media coverage, retail email marketing, social media and more.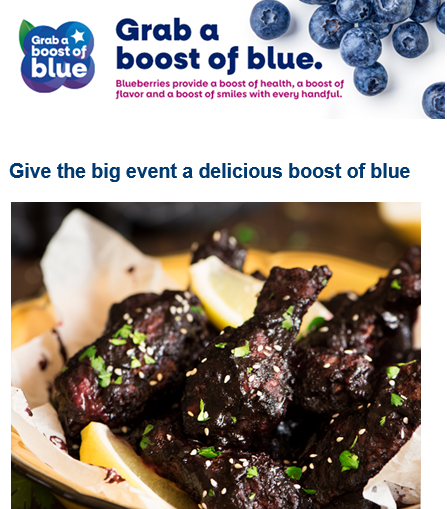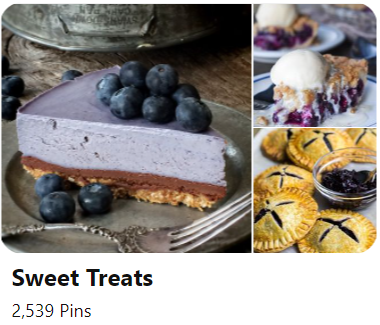 2022 saw the consumer website's best first quarter ever, reaching 361K, in part due to the new website and a focused promotional strategy. The top performing page was the health-oriented Nutrition Facts page, demonstrating the continued need and desire for this information.
Blueberries garnered 36 positive media placements with more than 289 million media impressions in Q1. Twenty-six of those 36 placements fell within the top tier, with notable mentions in Eating Well, Yahoo, Eat This, Not That!, MSN, Fox 31 Denver and more.
Other program highlights include 58% growth of the retail email marketing active subscriber list and a 45% increase in reach and 31% increase in engagement on social media. Social media growth is largely from Pinterest, and our Instagram following is up 10.4% over Q1 of 2021.
The most recent USHBC Nielsen report for the week ending April 30 is available here. The April Nielsen report shows that total blueberry sales (fresh and frozen combined) are up +4.3% in volume and +11.4% in dollars vs. 2021.
Total fresh blueberry sales are up +8.7% in volume and +13.7% in dollars vs. year average (YA). Fresh category growth is being driven exclusively by the conventional segment, which is experiencing double-digit growth – up +10.8% in volume and +18.2% in dollars vs. YA. The organic segment is down -4.0% in volume and -3.7% in dollars vs. YA.
Consistent with frozen volume trends seen in recent months, the frozen blueberry segment is down – 11.0% in volume and -3.1% in dollars. The decline in frozen volume is offset by higher retail prices for frozen blueberries. Historically stable in price, the average price per pound for all frozen blueberries at retail in April 2021 was $3.37/lb, which has increased +9% to $3.67/lb. Frozen conventional blueberry prices have increased +11% from $3.12/lb in April 2021 to $3.45/lb. Frozen organic blueberries' retail prices have increased by +8% from $4.48/lb in April 2021 to $4.86/lb.
Find the full list of Nielsen reports at ushbc.org/nielsen-reports.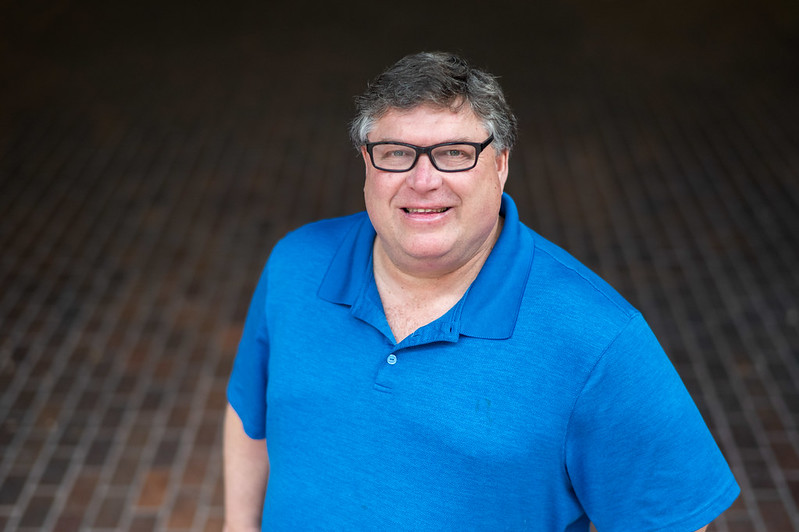 On last week's episode of "The Business of Blueberries," host Kasey Cronquist, president of the USHBC and the North American Blueberry Council (NABC), was joined by Brian Bocock, vice president of product management for Naturipe Farms. The two had a great discussion about his projections for this season, consumer and production trends, and how USHBC is swinging for the fences to drive consumption and grow global demand.
They also discussed Bocock's positive outlook on the 2022 blueberry market, the value and impact of different varieties, nuances in the blueberry market, and how producers can take advantage of residual increased interest in blueberries brought about by the pandemic.
Listen to the full episode here, and don't forget to subscribe to "The Business of Blueberries."