Great news: The Blueberry Method campaign is now live! Our goal is to address the immediate and ongoing needs to drive demand – helping to put more blueberries on shopping lists and in carts during today's realities. With the booming growth in the fresh snacking category, consumers are looking for easy snacking options that are convenient and healthy – blueberries can be the answer, just ask Dr. Barry Azul. Packed with tasty blueberry snacking solutions, shoppable recipes, relatable parenting woes and, of course, humorous videos featuring Dr. Barry Azul and his beloved problem-solving blueberries – The Blueberry Method is here to drive volume.


We'll be promoting this content via video ads across USHBC channels and our target audiences' favorite shopping sites they trust and depend on most. Further, we've expanded and ramped up our marketing efforts through May 31 to give early-harvest blueberries a boost at retail. We've partnered with popular shopping apps to offer incentives for purchasing blueberries, while also reaching shoppers via targeted digital ads in high-volume retailers and regions to drive impulse and repeat purchase. In total, we'll reach over 230 million consumer impressions with these efforts.
Blueberries will also greet consumers at different points in their day as they take in news and entertainment. The ongoing marketing drumbeat includes:
Conducting media relations, including a chef segment on "Good Morning America."
Activating influential registered dietitians to reinforce the many health benefits of blueberries.
Promoting the new USHBC study to generate positive media coverage and keep blueberries top of mind and "front of cart" for health-conscious Americans.
Participating in Today's Dietitian Virtual Spring Symposium, reaching 60K health pros with blueberry health news and inspiration.
Supporting other produce-promoting campaigns from Produce for Better Health and Produce Marketing Association.
Take Action with The Blueberry Method Industry Toolkit
USHBC Starts With Us! We're bringing the vision for the strategic refresh to life delivering knowledge, programs and content for you to use to grow the value of your blueberries and extend the reach of this vibrant campaign as far and wide as possible. We've created The Blueberry Method Industry Toolkit with an inventory of campaign assets for you and your teams to use in promotions. You'll find banner ads, recipe how-to videos, recipe photography, recipe cards and social media posts.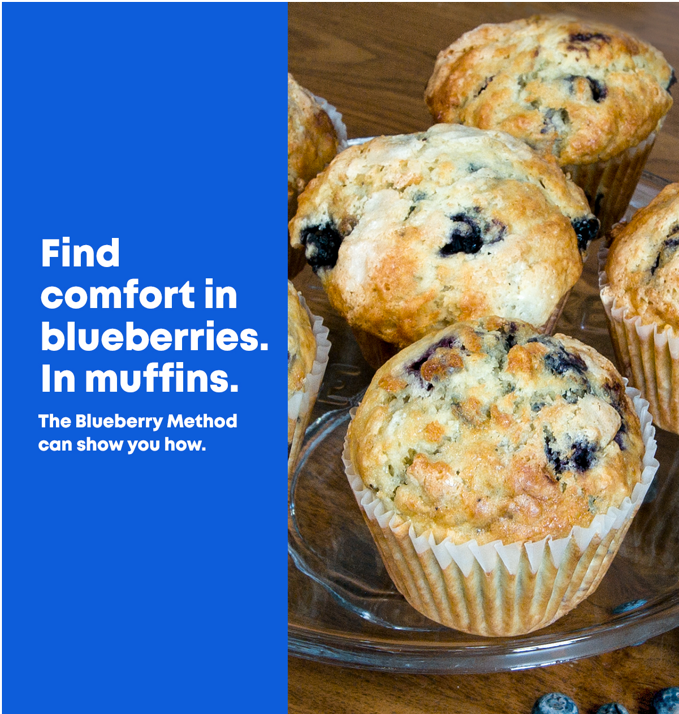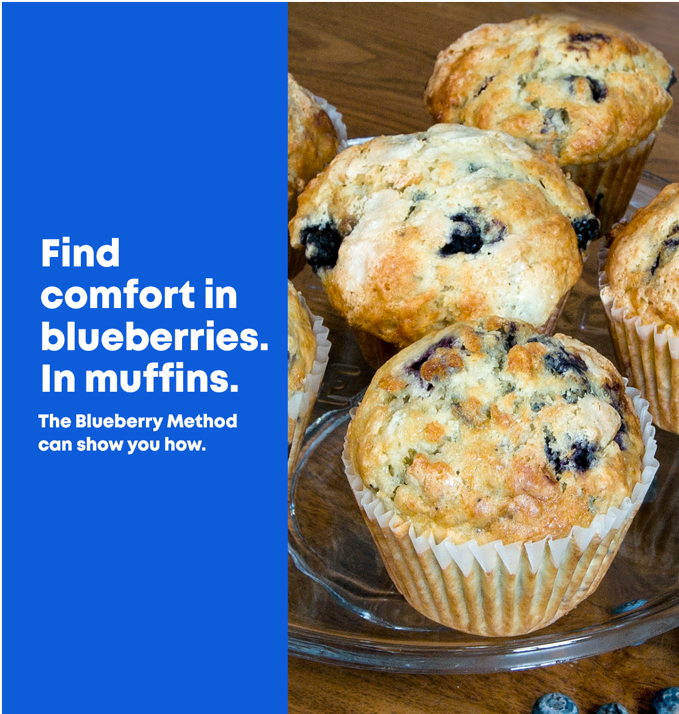 Please share them with your network, on your social media accounts and websites to drum up local interest and inspire blueberry lovers everywhere. Additionally, the toolkit includes a formal statement to retailers, a consumer campaign overview and a Q2 snapshot that are ready to share with retailers in your markets to let them know the industry is working together to help move blueberries in their stores. And in case you missed it, a recording of last week's webinar on the Retail Rapid-Response Plan and Consumer Campaign Launch is now available.
While our daily lives may have changed, our commitment to encouraging Americans to purchase and consume blueberries remains as steadfast as ever. Your support will complement the full spectrum of campaign initiatives now underway. In fact, we'll recognize and reward best efforts by marketers, growers and stakeholders for amplifying the campaign with industry swag and more. Be sure to use #BlueberryMethod when posting and sharing.
Together, we can have a greater collective impact. In the meantime, stay safe and take care!