Topics in this issue of Behind the Blue: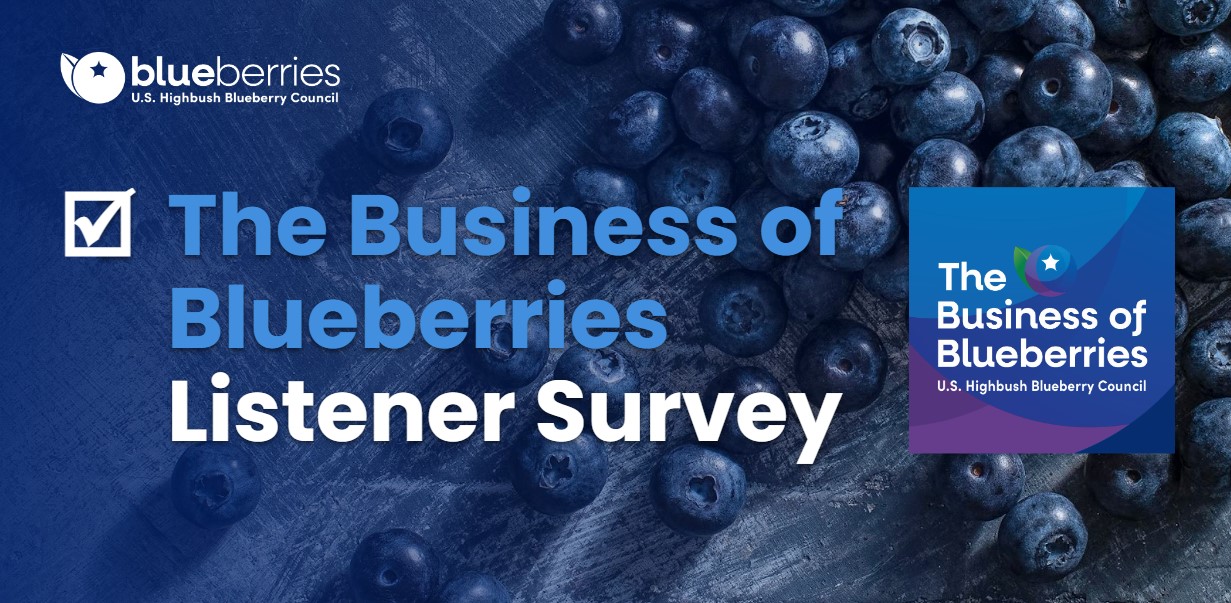 In the latest episode of 'The Business of Blueberries,' Kasey Cronquist, president of the USHBC and NABC, reflects on two full years of creating the podcast and the impact the show has had on the industry. To determine where the podcast goes from here, we're asking for your feedback on podcast segments, topics, frequency and how it could add more value to your business in the future.
Complete the listener survey here. By completing the survey, you'll be entered to win a free 'The Business of Blueberries' YETI tumbler!
You hear from us each week — now we want to hear from you! Thank you for your input.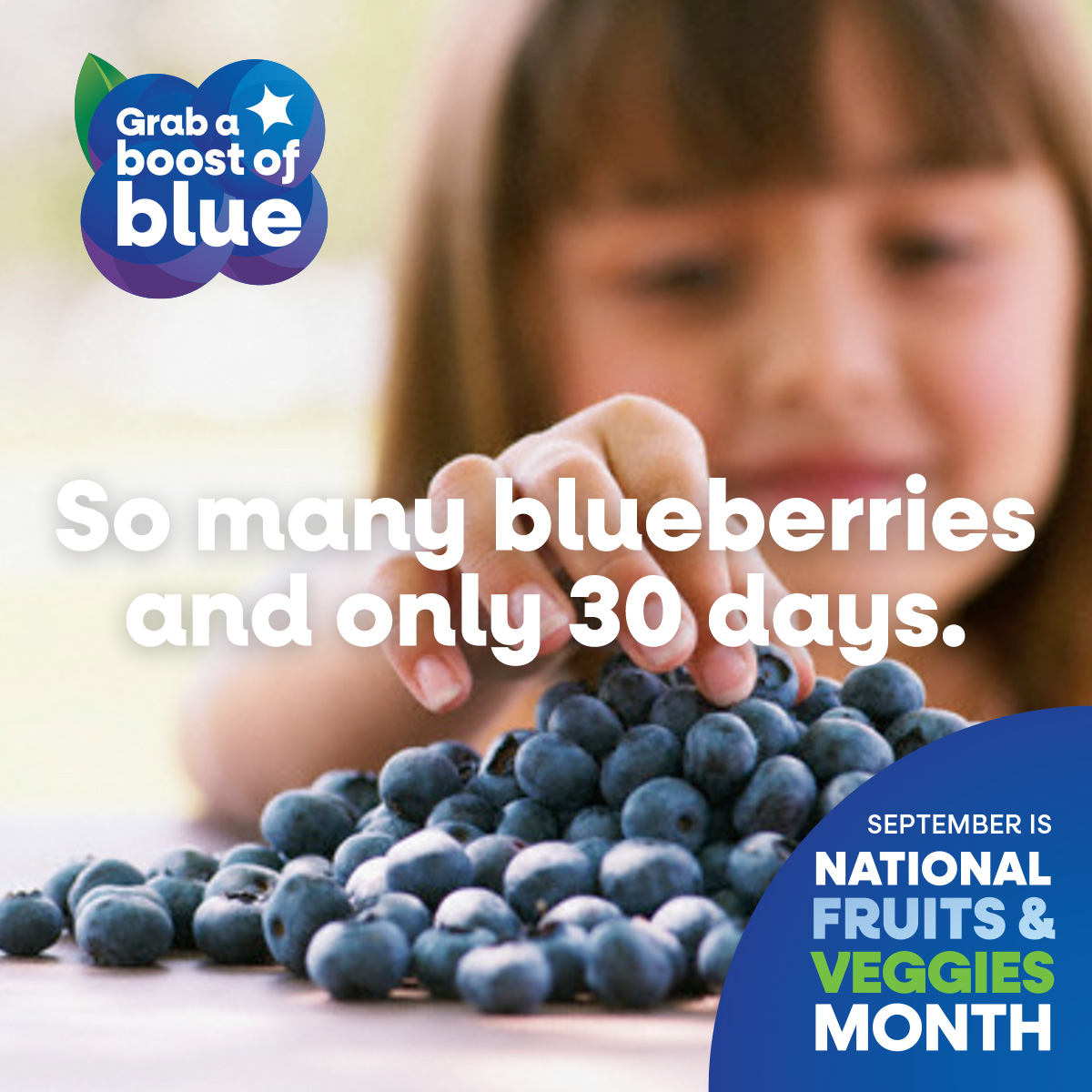 Next Thursday marks the start of National Fruits & Veggies Month. It's the perfect time to celebrate the roots of our food, highlight the role blueberries can play in encouraging produce consumption and dive into research-affirmed health benefits – all while working to make blueberries the world's favorite fruit.
To help encourage blueberry consumption during National Fruits & Veggies Month and illustrate how blueberries are a delicious, healthy option, we've developed a robust toolkit for your use. This toolkit includes carefully curated social media assets, digital ads, tip sheets, recipes and more!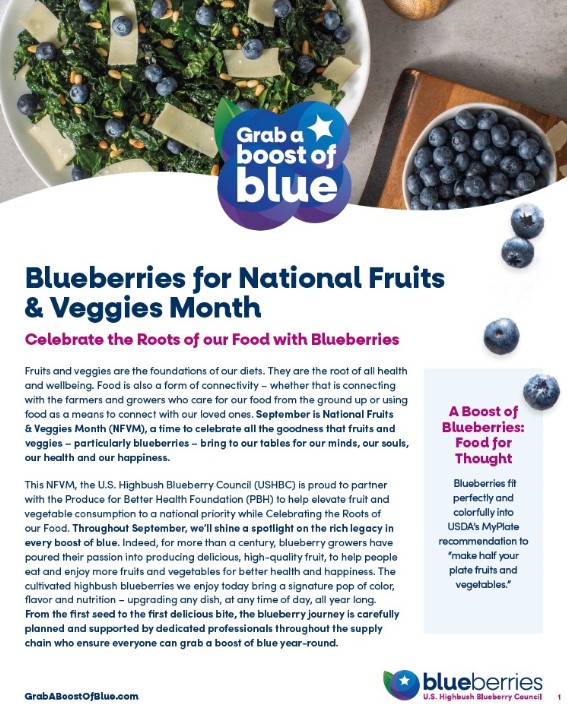 Check out our two print-ready resources – one for consumers and one for health professionals. Suitable for in-person handouts, online content or messaging inspiration, each delivers enticing and informative facts about blueberries and their impact on our overall health and well-being, along with a timely sampling of recipes from blueberry.org.
USHBC is proud to partner with the Produce for Better Health Foundation (PBH) throughout the month of September to help spotlight fruit and vegetable consumption with consumers. It's one more opportunity to remind consumers of all the goodness that fruits and veggies – particularly blueberries – can contribute to our health all year long.
Use these resources to capitalize on USHBC's national plan and enhance your marketing efforts throughout September!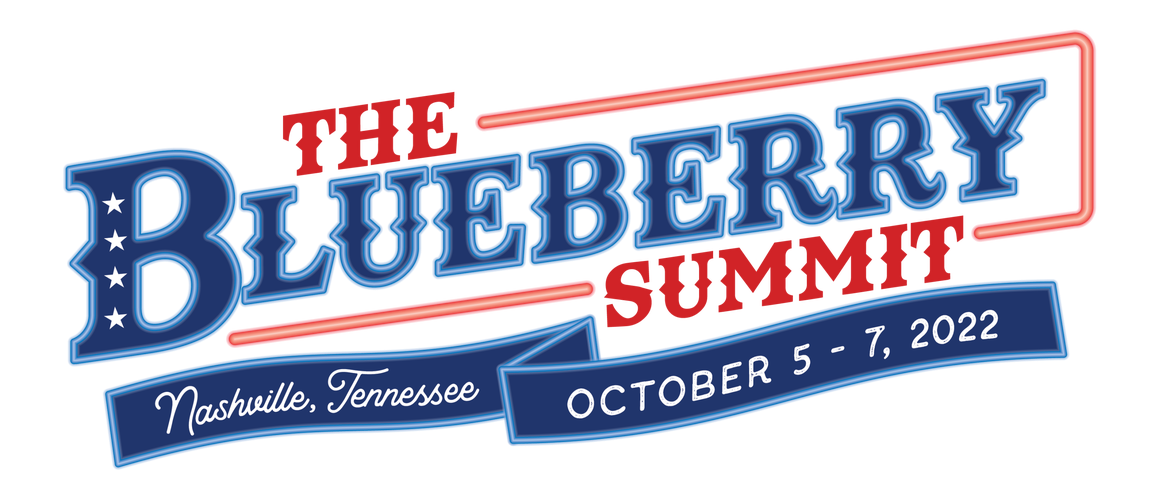 USHBC will host The Blueberry Summit in Nashville on October 5-7, where we'll be convening industry thought leaders to explore inspiring blueberry possibilities to boost your bottom line. Join us in person for informative meetings, cutting-edge keynote speakers and meals and activities you don't want to miss.
Program highlights include a keynote session covering survey results of U.S. blueberry consumers, a panel discussion on the future of blueberries in retail, USHBC committee meetings and a sneak peek at the USHBC data program. In this critical session, you'll discover how USHBC will use data to optimize its sales and marketing efforts, and find how out USHBC's newest program will help eliminate supply and demand uncertainty.
These sessions will be capped off with a Grand Ole Opry tour and show, a foodservice innovation tour around Nashville, and a walk/run and yoga experience as part of the all new Berry Fit Club. To register today and learn more, visit blueberryevents.org.