Topics in this issue of Behind the Blue:
USHBC's new strategic positioning and call-to-action, Grab a Boost of Blue, inspires consumers' passion for blueberries and motivates them to buy more of the fruit they love. Thanks to a host of resources, the inspirational campaign can be used in multiple points of contact in retail and digital channel promotions.
A new toolkit for Brain Health Month (June) is now live on the Grab a Boost of Blue industry resource hub. It features free creative tools and resources for blueberry growers and marketers, including banner ads, social posts, recipes and a Brain Health Fact Sheet featuring nutrition research information. These new resources are available now to give you time to plan your June marketing and leverage USHBC's national promotion for Brain Health Month, identified as a "power period" to boost blueberry awareness and drive demand.
One of the consumer touch points for the Grab a Boost of Blue campaign are YouTube advertisements that drive consumers across the entire path to purchase, including online and in-store grocery shopping. Six advertisements recently launched on YouTube, featuring three concepts at 15 and 30 seconds each: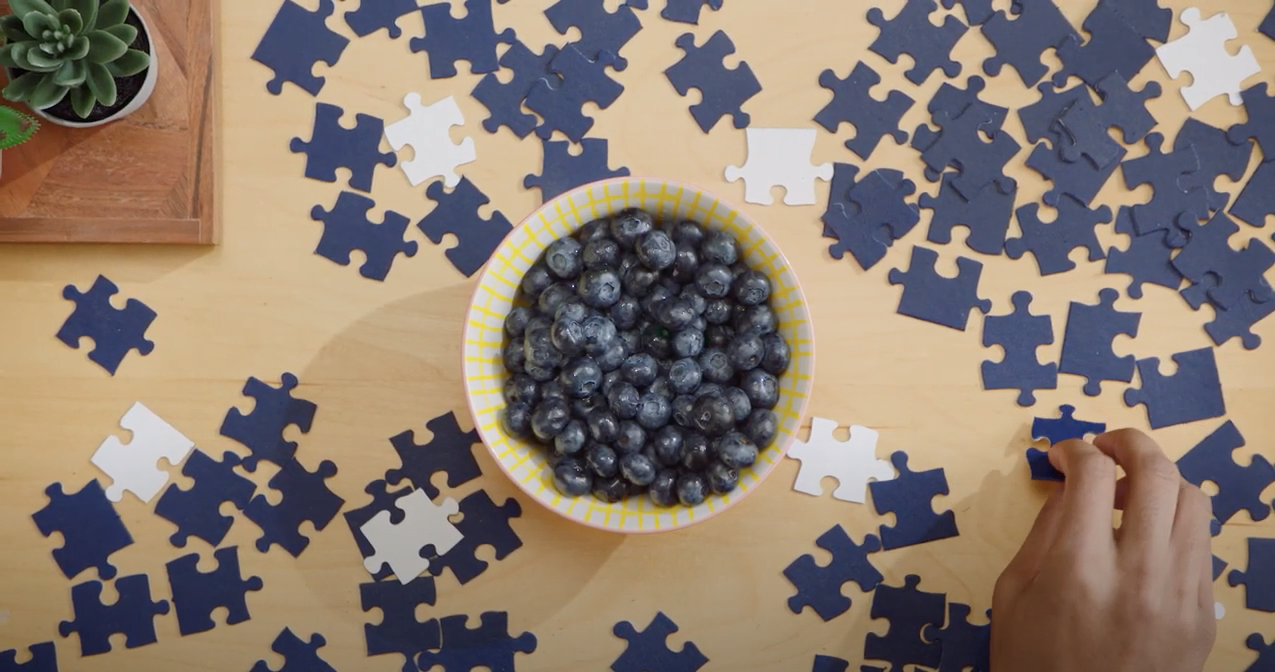 To learn more and watch the new Grab a Boost of Blue YouTube advertisements, click here. You can help spread the good news about blueberries by sharing your favorite video ad on your social networks. Be sure to include #grababoostofblue in the caption and you could be featured in USHBC communications as an industry champion. Together, we can motivate consumers to grab a boost of blue.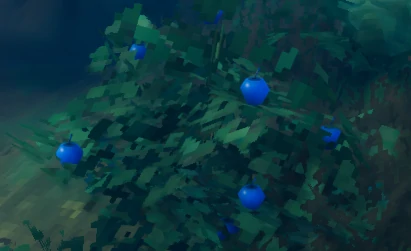 Over the last couple decades, blueberries have come a long way in making their way into popular culture and the mainstream. USHBC program efforts have ensured an increasing and consistent amount of blueberry buzz in magazine articles, news, social media, digital channels and so much more. We've seen our favorite berry make its way into the diets of famous athletes and action movie stars, and even music videos! Now, we can add a video game to that growing list.
The Viking-themed video game Valheim has become increasingly popular since its release in February, and blueberries play a key role in players' survival. They can be found by players foraging around the forest, and eating just one blueberry provides a "boost" of health and stamina. It seems that the health benefits of blueberries are well-known even in the gaming world. Every little bit helps to keep consumers seeing "blue" and reminding them to grab a boost of it.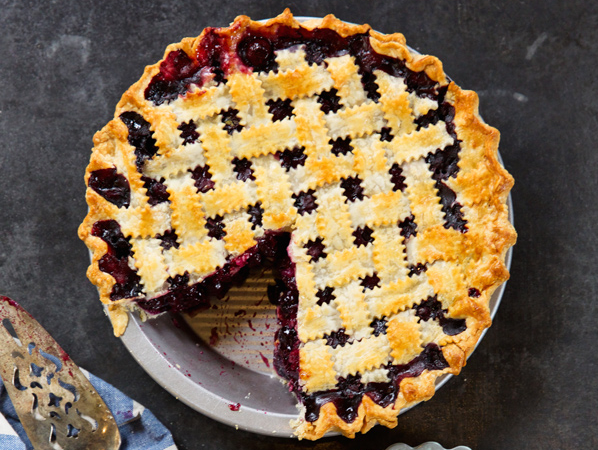 With the domestic peak season just around the corner, we'll be distributing a promotional email to thousands of blueberry lovers in April. We want to highlight YOUR favorite blueberry recipes in this special "Favorites from the Farm" issue of our consumer newsletter. Consumers love to see the businesses behind the products they love, so this kind of approach helps to personalize our industry and drive passion for their favorite fruit. Fill out this simple form on the USHBC website to be featured in our April email to consumers.
With National Blueberry Pie Day on April 28, we're especially interested in hearing about your favorite blueberry pie recipe. It can be as simple as a link to any recipe on BlueberryCouncil.org, your favorite recipe website, or even a short description of a family favorite.