Topics in this issue of Behind the Blue:
Brain Health Month has officially kicked off, and to generate consumer engagement and increase demand among new audiences, USHBC is teaming up with the California Walnut Board to launch our first 2021 retail promotion and learning program. This strategic collaboration will evaluate the power of digital, in-store and retailer dietitian activations in Coborn's, Rouses and Weis supermarkets to drive blueberry sales across the United States.
Happening in 290 stores across 12 regions, the program features in-store displays promoting "Grab a Boost of Blue and Walnuts, Too," e-newsletter placements and shoppable e-commerce banners. As part of the partnership with each retailer, registered dietitians are garnering attention for the health benefits of both blueberries and walnuts through Facebook Live events and TV interviews.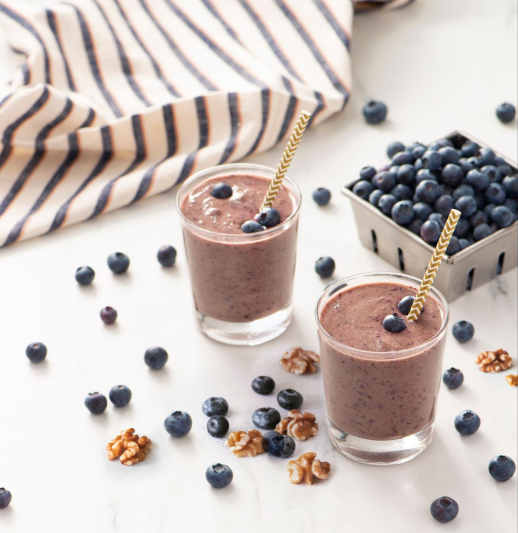 The program runs for the entire month of June and showcases easy, delicious ways for consumers to enjoy both blueberries and walnuts, and inspires shoppers to purchase and eat more of this superfood combination. This exciting collaboration between complementary commodities is just the first of several USHBC promote-and-learn initiatives focused on driving blueberry volume at the retail level. Stay tuned for updates on this program and more, and if you want to get involved, contact [email protected].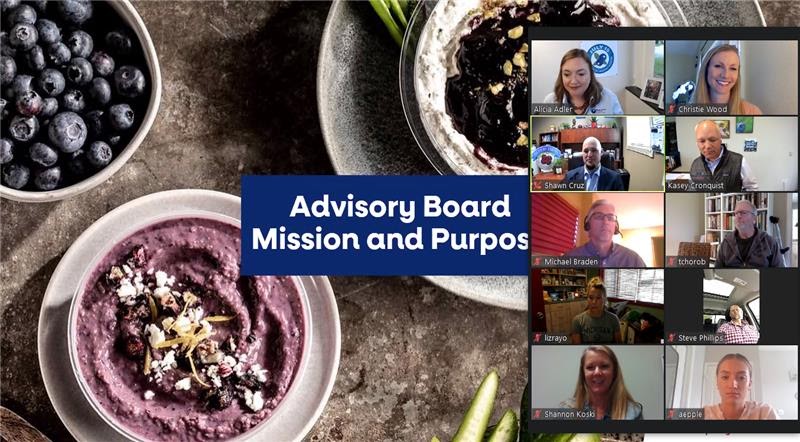 Finding creative and innovative ways to incorporate blueberries and blueberry ingredients into food products is one way the USHBC strives to stay ahead of the curve in growing consumer demand.
On May 26, the USHBC kicked off another key effort toward achieving this goal, holding a virtual inaugural meeting of its newly formed R&D Advisory Board. The board is composed of representatives from companies and brands across leading categories of consumer packaged goods (CPG), and was assembled to help guide USHBC programs in thinking creatively, addressing challenges and, ultimately, driving increased blueberry sales.
The board also includes members from within the blueberry industry, with the goal of uniting the two perspectives to offer solutions and support that increase the use of blueberry ingredients in food manufacturing channels.
The virtual gathering kicked off a series of three annual meetings, allowing for a collaborative, two-way discussion between members and the USHBC team.
Alicia Adler, USHBC vice president of global business development, noted that she was moved by the passion and excitement of the group to collaborate and innovate together.
"I'm confident that this is the beginning of a great partnership between suppliers and food manufacturers to move more blueberries into new CPG products. These are the right people at the right time," said Adler.

Learn more about USHBC's R&D Advisory Board here.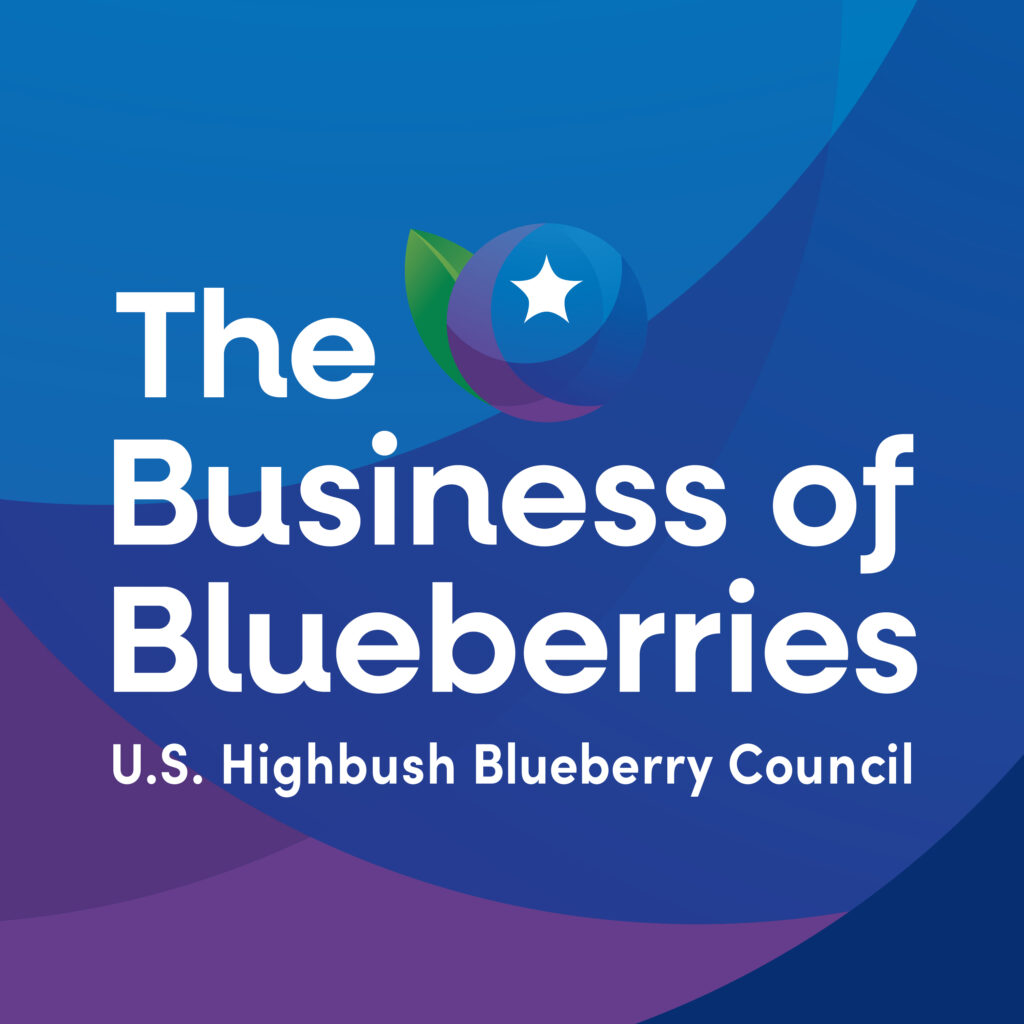 USHBC is getting ready to launch season two of "The Business of Blueberries" podcast. To ensure the podcast continues to deliver content that reflects current industry trends, we want to hear from you, the listeners. Please take a few minutes to share your feedback in the short survey here. Let us know which episodes you enjoyed most and what improvements you'd suggest to make the podcast more effective. Thank you in advance for your input!

If you don't already listen to the weekly podcast, tune in to hear insightful discussions on relevant information about the markets, research and technology related to blueberry production. Each episode also features voices of fellow growers and stakeholders who provide crop reports, crop progress updates, harvest expectations and information on market conditions.