Topics in this issue of Behind the Blue: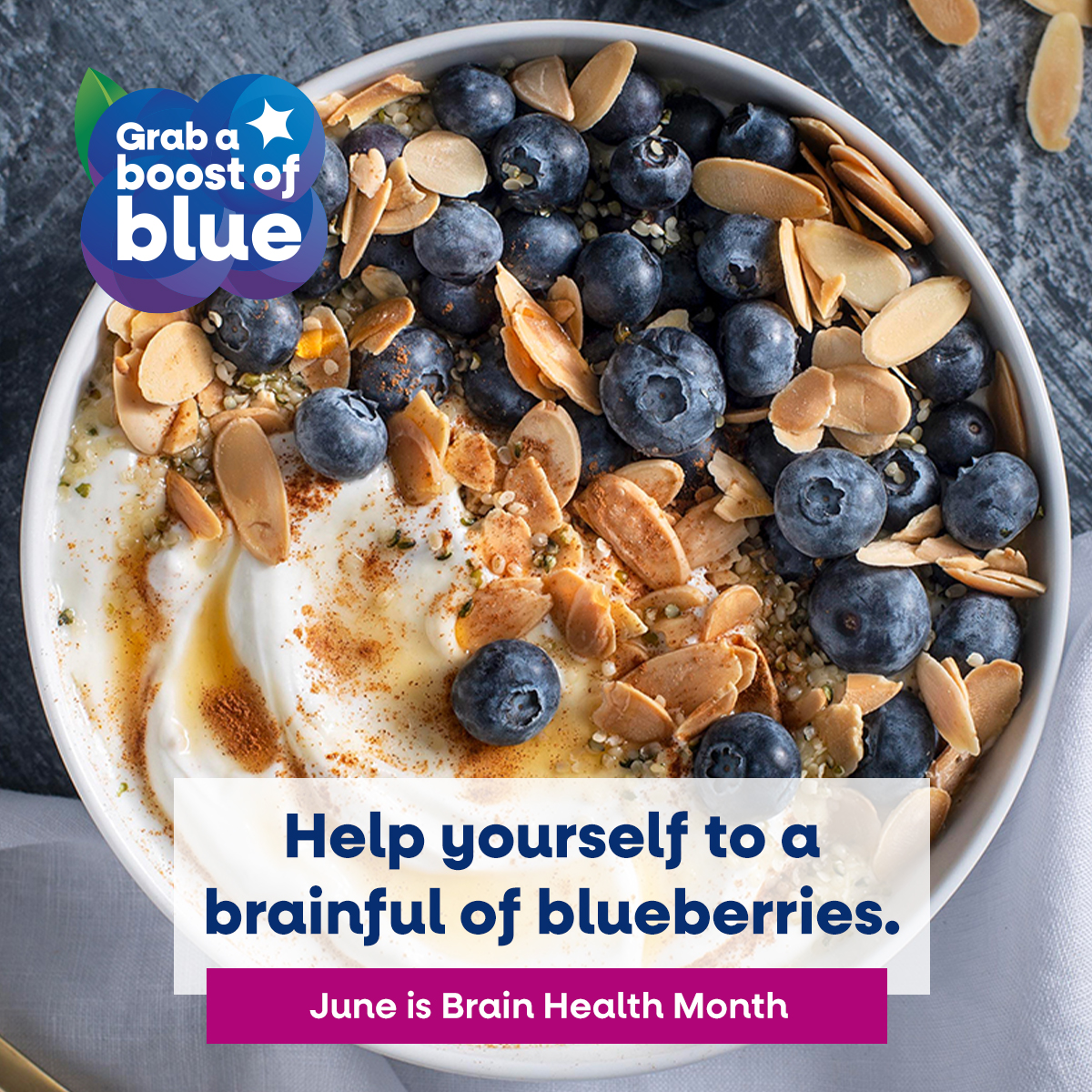 A new research study published in Nutrients and supported by funding from USHBC found that blueberries have cognitive benefits. More specifically, the equivalent of a half cup of fresh blueberries per day, consumed as freeze-dried blueberry powder, was found to protect middle-aged, high-risk individuals against cognitive decline when implemented early.
The full study, available here, builds on previous research in this area that has demonstrated improvement in long-term memory performance with blueberry supplementation in older adults with mild cognitive impairment.
With Brain Health Month on the horizon in June, tailored resources from USHBC are available now in the Brain Health toolkit, including ready-made social media content and digital ads, tip sheets for consumers and health professionals, mouthwatering recipes, blueberry images and more.
On Tuesday, May 17, the U.S. Department of Agriculture (USDA) is partnering with The Food Institute to host a webinar on the new Food Supply Chain (FSC) Guaranteed Loan Program. Aiming to strengthen critical supply chains and help create a more resilient food system, the program guarantees loans of up to $40 million. Are you directly engaged in the middle of the food supply chain as a processor, manufacturer, transporter or distributor? You may qualify for a guaranteed loan. Register for the webinar to learn more.
Featuring special guest speaker Mark Brodziski, deputy administrator at USDA-Rural Development's Rural Business-Cooperative Service, the webinar includes a panel of experts, ranging from lending institutions to food trade organizations.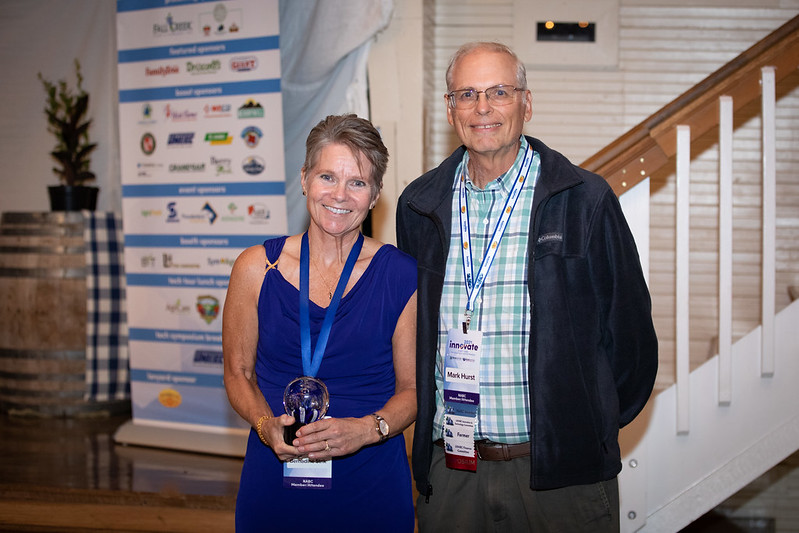 In one of our most popular recent episodes of "The Business of Blueberries," host Kasey Cronquist, president of the USHBC and the North American Blueberry Council (NABC), was joined by Bernadine Strik, professor emeritus of horticulture and a berry crop specialist and researcher at Oregon State University, for a discussion about Strik's career and where the blueberry industry is heading next.
They discuss Strik's beginning in the blueberry industry and the numerous accomplishments and discoveries during her career, including the development of organic blueberry cultivation and high-density farming. Strik also talks about the future of the blueberry industry and blueberry research, including climate resiliency, and environmental sustainability and marketing opportunities that exist in the sustainability space.
Visit the link here to listen to the full episode, and don't forget to subscribe to "The Business of Blueberries."