Topics in this issue of Behind the Blue: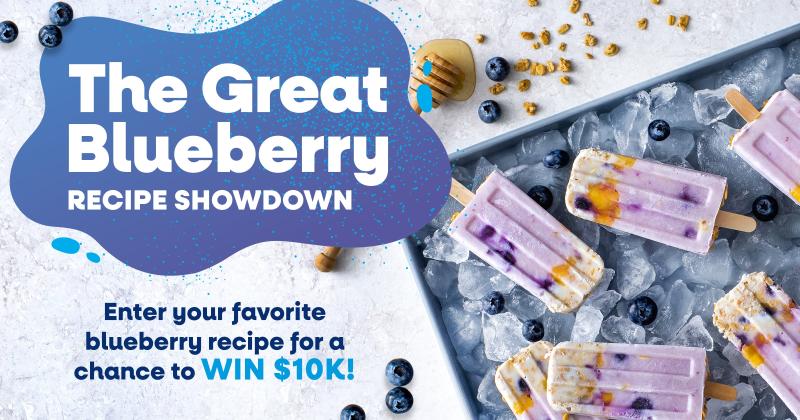 National Blueberry Month kicked off July 1 with the launch of The Great Blueberry Recipe Showdown, a contest being judged by Christina Tosi, a James Beard Award-winning pastry chef and founder/co-owner of Milk Bar. This fun, interactive contest is helping showcase the versatility of blueberries and drum up excitement from blueberry superfans.
Consumer activations around National Blueberry Month and The Great Blueberry Recipe Showdown include:
Digital Advertising:
Paid social ad promotions on Facebook and Instagram driving consumers to the recipe contest sign-up page.
Audio ads that tease out the contest and inform blueberry fans on how they can participate for the chance to win.
Retargeted display ads that are served to consumers after viewing USHBC ads on Connected TV or hearing the contest ad on audio.
Influencer (Health and Consumer), Social and Partnerships Promotions:
Christina Tosi, contest judge, will do a series of social posts on her Instagram channel and will include a callout in her Bake Club e-newsletter to drum up excitement around the contest and National Blueberry Month. Her first post can be viewed here.
Blue Crew member Mackenzie Burgess is promoting National Blueberry Month with a blueberry hacks video, while Manuel Villacorta and JordanGössele are promoting the recipe contest to their followers to encourage participation, while highlighting National Blueberry Day and National Blueberry Muffin Day, also happening this month.
Consumer influencers Ash Pryor and Katie Kelly are also highlighting all of July's "blueberry days."
USHBC social channels will host "surprise-and-delight" giveaways throughout July, giving blueberry fans a chance to win unique, fun prizes.
The Produce for Better Health Foundation will be sharing a digital ad highlighting The Great Blueberry Recipe Showdown in its mid-July e-newsletter. The ad will be distributed to the foundation's expansive audience of fruit-loving consumers, directing them to sign-up and participate.
Website, E-Newsletter and Media Promotions:
In addition to The Great Blueberry Recipe Showdown microsite, a dedicated Celebrating National Blueberry Month page is live on blueberry.org. This page showcases the history of the month and features grower quotes, recipes through the years and a callout to The Great Blueberry Recipe Showdown.
A newsletter list-building ad campaign took place in May to encourage e-newsletter sign-ups ahead of official contest promotions. A dedicated e-newsletter was also shared in June to USHBC's list of blueberry superfans to offer a sneak peek at the recipe contest and prize opportunities. Another e-newsletter will be shared in mid-July as a reminder for recipients to sign up for the contest.
The National Blueberry Month press release went live June 28 and can be viewed here.
---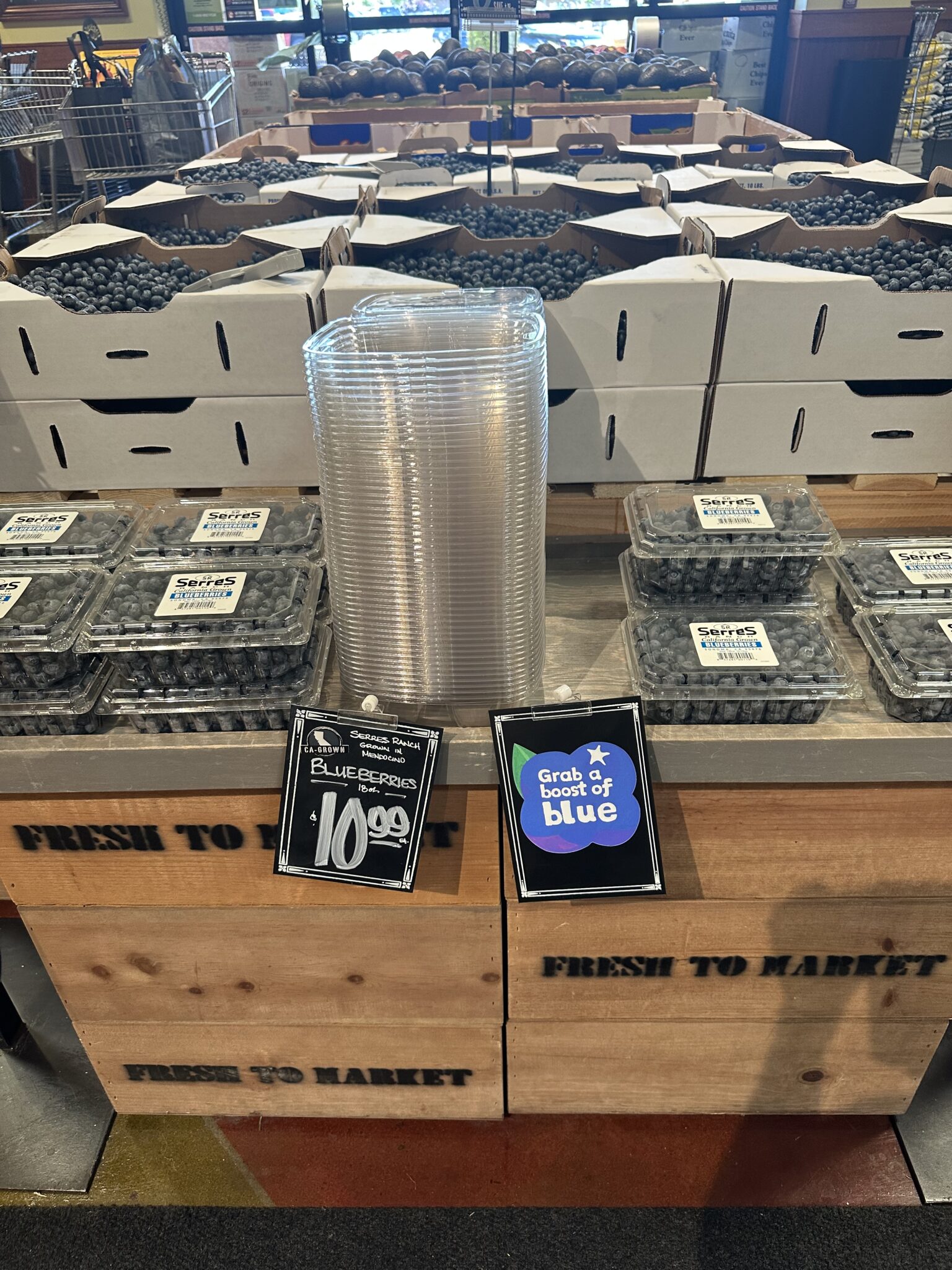 National Blueberry Month is an ideal time for retailers to promote blueberries! USHBC is supporting the retail channel during this key power period with funding for merchandising, advertising and much more. Thirty retailers operating nearly 10,000 stores have agreed to collaborate with the USHBC to aggressively promote blueberries all month long!
Half of participating retailers are implementing USHBC-funded sales contests to assist their stores in maximizing sales during National Blueberry Month. Another nearly 50% of retailers are using eye-catching point-of-sale materials supplied by the council, while others are conducting in-store sampling or hosting events led by their retail dietitians.
At numerous retailers, the USHBC is facilitating digital advertising and in-store audio ads, in addition to working with retailers' marketing teams to support a wide variety of social media activations.
The council is also working with promotional partners at several retailers, including a cross-promotion with Chobani® Greek yogurt at Meijer, and a partnership with the California Milk Advisory Board at Smart & Final, Sprouts and Nugget Markets.
The USHBC's support for National Blueberry Month is certain to generate significant incremental sales for each of the cooperating retailers, and will encourage even stronger participation in our future power period programming!
---
Award Nominations Due Friday: Nominate an Industry Leader Today!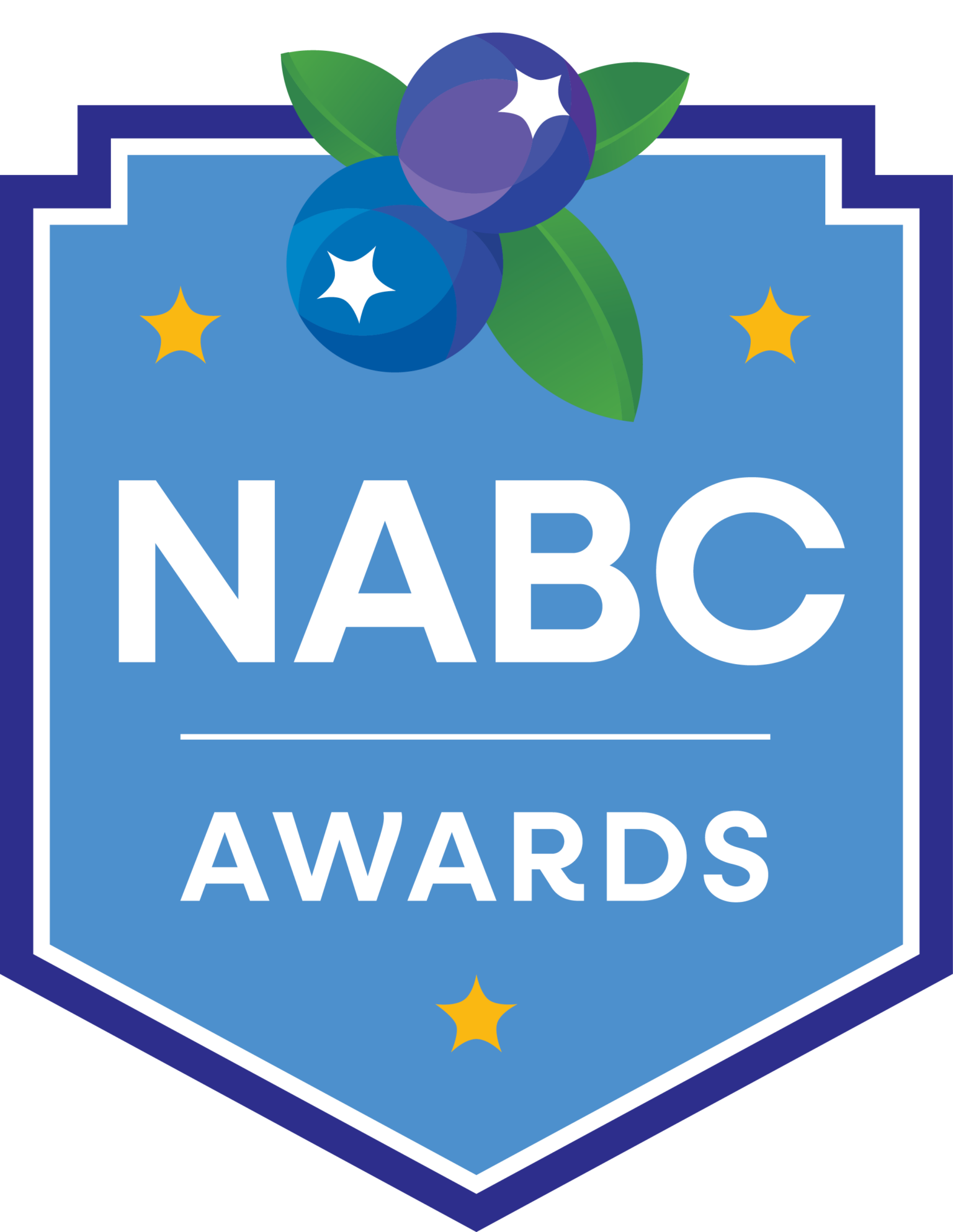 Help us recognize and celebrate blueberry industry pioneers and thought leaders who have made a lasting impact on the industry!

Nominations for this year's NABC Awards are due Friday, July 14. At this year's Blueberry Summit, Sept. 27-29 in Savannah, Georgia, we'll honor blueberry luminaries with the following awards:
Hall of Fame Award
The NABC Hall of Fame Award is a new recognition that honors and celebrates blueberry leaders, growers and suppliers who have made a lasting impact on the blueberry industry in North America. The award was established as the council and industry's highest honor, and is open to influential leaders past and present.
The Alex Wetherbee Award
The Alex Wetherbee Award recognizes outstanding contributions to the blueberry industry in marketing and promotion.
The Duke Galletta Award
The Alex Wetherbee Award recognizes outstanding contributions to the blueberry industry in marketing and promotion.
Don't miss the opportunity to recognize and pay tribute to industry trailblazers. Submit your nominations today!
---
Catch Up on 'The Business of Blueberries' Podcast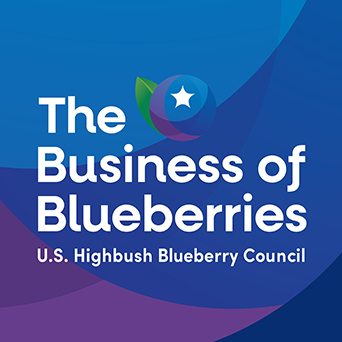 Did you catch the latest episode of "The Business of Blueberries?" This week's guest is Bruce Summers, administrator for the USDA's Agricultural Marketing Service (AMS), who discusses the benefits the AMS and PACA trust provides for producers.