Industry Drives Demand During National Blueberry Month 
National Blueberry Month is coming to a close, but the industry's passion and efforts to promote blueberries will continue all year long. Here's a look back at some of the great ways organizations and blueberry industry stakeholders have spotlighted our fruit this month.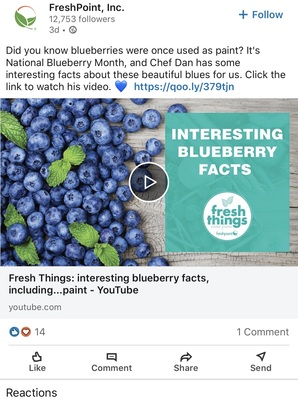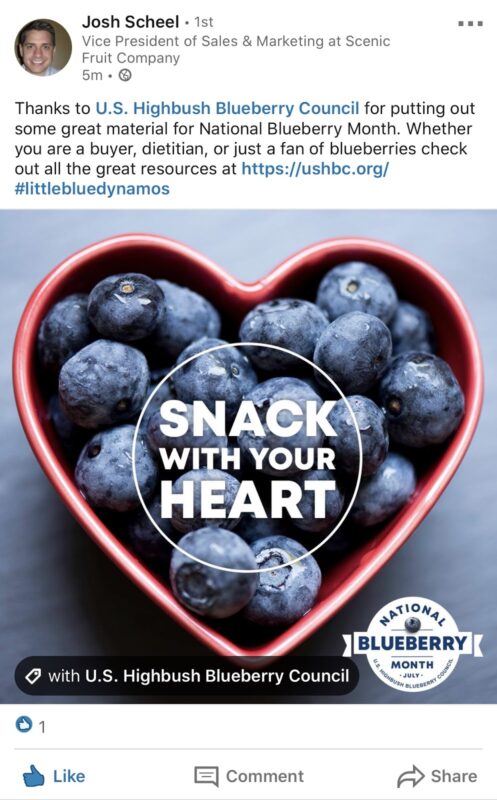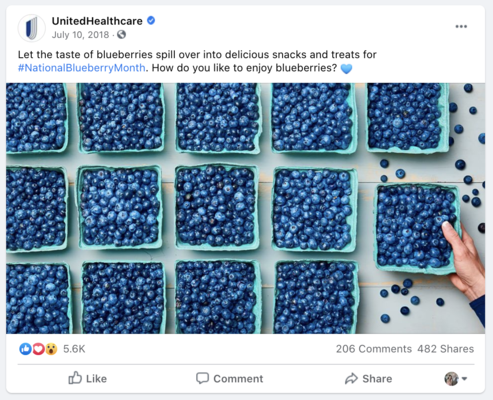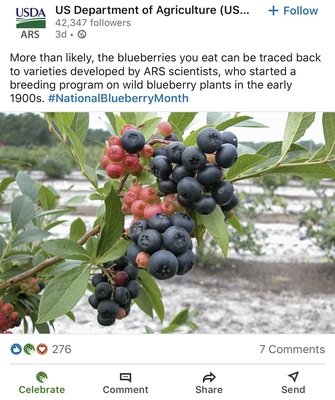 Nano Influencer Program Delivers Wide Impact
USHBC recently wrapped up its first-ever large-scale nano influencer campaign via a partnership with Ripple Street from April-June. The program deployed 1,000 "Blueberry Method Chatterboxes" at its launch, which sent recipe cards for recipes that used both fresh and frozen blueberries and a $5 gift card to purchase blueberries. More than 3,200 young parents participated, resulting in more than 3 million social media impressions, more than 500 5-star reviews and an 85% increase in marketing receptivity.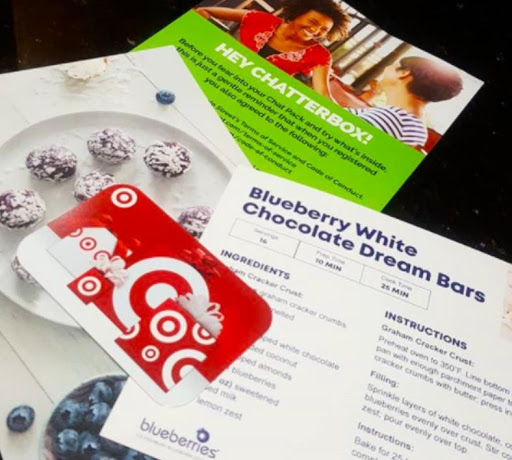 North Bay Produce Introduces New Packaging 
In a recent update to their fresh fruit packaging, North Bay Produce added the American Heart Association (AHA)® Heart-Check to help consumers easily identify healthy choices at retail. Fresh and frozen blueberries became certified as heart healthy in February 2019 through the American Heart Association's (AHA)® Heart-Check Food Certification Program, which seeks to make it easy for consumers to follow a heart-healthy diet. Blueberries have been researched for their potential to benefit cardiovascular health through several USHBC supported studies, including the CIRCLE study (May 2019).
North Bay Produce's packaging update is an example of how the Heart-Check Certification Program can indicate the potential health benefits of blueberries at point of sale. Learn more here about how you can drive your point-of-purchase sales with the Heart-Check mark by encouraging consumers to make lifestyle changes with fresh and frozen blueberries that may benefit their heart for a lifetime.
Blueberries in the News
LIVESTRONG ran an article rounding up healthy blueberry breakfast recipes from May Zhu, RDN, LDN. This outlet reaches 3.7MM readers.
Shape ran an article that highlighted a Blueberries & Cream No-Churn Ice Cream recipe and included key blueberry health messaging. This outlet reaches 2MM readers.
Supermarket Perimeter and Fresh Plaza ran articles sharing the NABC/USHBC Virtual Conference & Expo to be held Sept. 28-Oct. 1.