Nearly 900 Industry Members Registered for the Virtual Conference and Expo
Join the nearly 900 participants who have already registered for the FREE NABC/USHBC Virtual Conference & Expo that starts this Monday! With 21 sponsors, 13 partners, 16 concurrent sessions, 4 keynotes and so much more, this isn't an event to miss.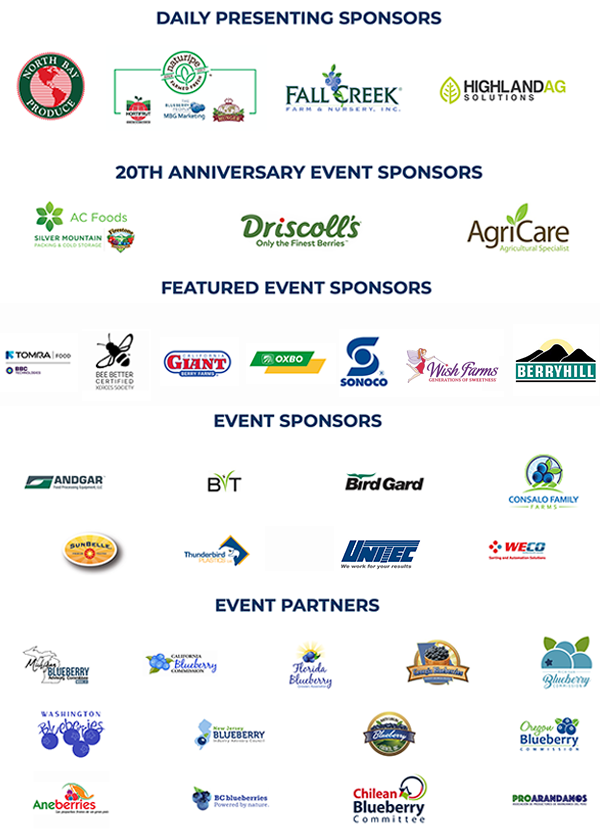 Presenting Sponsor North Bay Produce, a cooperative of more than 32 grower-owners that produce fresh fruits and vegetables year-round, is heading up the blueberry innovation day on Mon., Sept. 28. It all starts at 7 a.m. PT with an inspiring question-and-answer session with New York Times bestselling author and leadership consultant Michael Hyatt, followed by informative committee meetings and activities in the expo hall.
Presenting Sponsor Naturipe Farms, a farmer-owned producer of high-quality fresh berries, is leading our marketing and promotion-focused day on Tues., Sept. 29. This exciting day starts at 7 a.m. PT with a keynote from Todd Eagan, Costco buyer, followed by informative committee meetings and activities in the expo hall. 
Presenting Sponsor Fall Creek Farm & Nursery, a global blueberry breeding and nursery company, is heading up the genetics and health research day on Wed., Sept. 30. Join us at 7 a.m. PT to hear from keynote Eric Rimm, Sc.D., professor of epidemiology and nutrition, director of the cardiovascular epidemiology at the Harvard T.H. Chan School of Public Health, and professor of medicine at the Harvard Medical School. 

Stay for the USHBC/NABC New Brand Reveal on Sept. 28
Don't forget to tune in for the last session of the conference's first day, at 2 p.m. PT / 5 p.m. ET, to learn about the new USHBC/NABC brand identity. USHBC and NABC President Kasey Cronquist, USHBC Chair Chris Barnhill and NABC Chair Ken Patterson will reveal the beautiful new logos along with the thoughtful process that went into building the new brand.

Join USHBC for the 20th Anniversary Awards Celebration on Sept. 30
USHBC 20th Anniversary Award-winners will be announced and celebrated with a special showcase during the NABC/USHBC Virtual Conference & Expo on Sept. 30 at 1 p.m. PT. Join us as we celebrate USHBC's achievements over the past 20 years and honor individuals and organizations that have contributed to every link in the blueberry supply chain. Eleven hardworking industry members will be recognized with this well-deserved spotlight. This celebration is brought to you by Driscoll's AgriCare and AC Foods.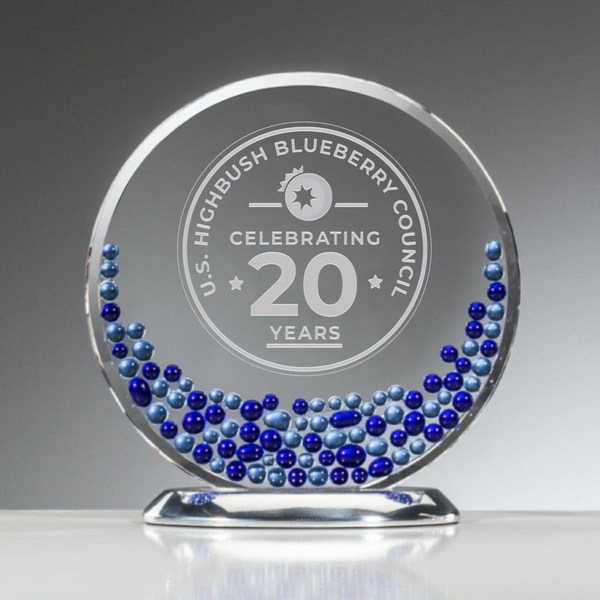 For everything above and so much more, please register at blueberryevents.org if you haven't already! We look forward to connecting with you.