Topics in this issue of Behind the Blue: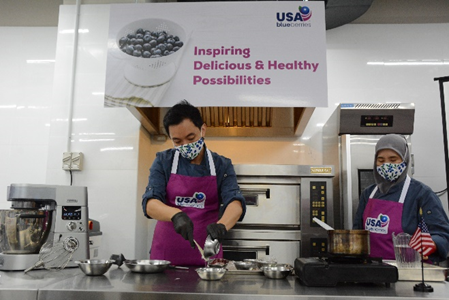 On July 28, USHBC hosted an event featuring USA Blueberries at UCSI University's Faculty of Hospitality & Tourism in Malaysia. USHBC's objective was to convince importers, distributors and food producers to explore and be inspired by the multifaceted uses of blueberries. The 34 participants included representatives from the R&D, procurement, sales, marketing and merchandising departments of several companies.
USHBC's in-market representative Retna Malar kicked off the event with an introduction to highbush blueberry formats, uses, health benefits and information on the marketing support available for trade. Recipes were formulated with blueberries to enhance the look, smell and taste properties of various pastries, and capitalize on the marketability of blueberries. Participants were excited, and in some cases surprised, by the myriad uses of blueberries and showed interest in learning more. Participants were also treated to a lunch that incorporated all forms of blueberries.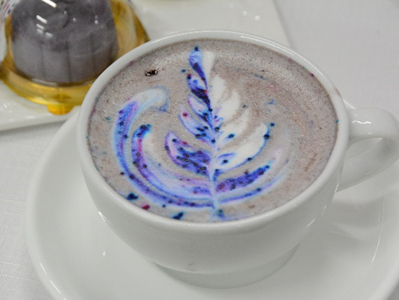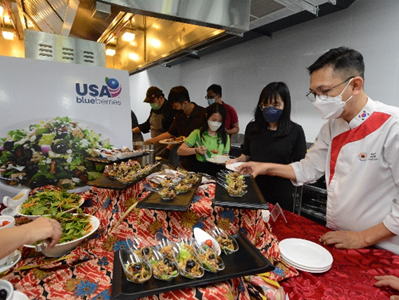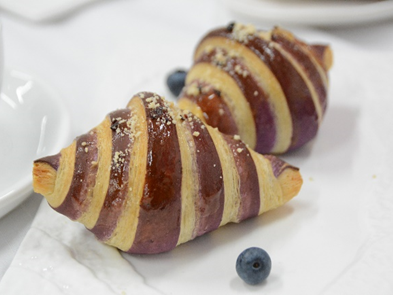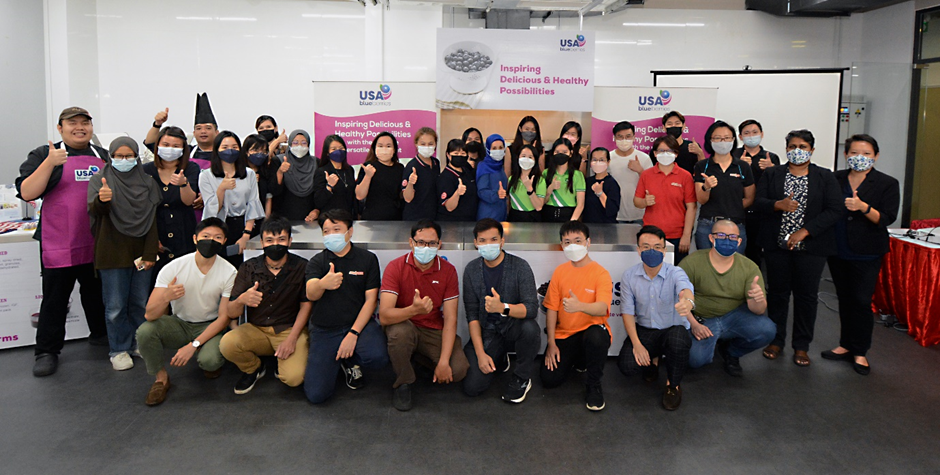 The marketability of blueberries in manufactured food products in Malaysia is promising. Blueberries are considered a healthy and flavorful fruit, and the expectation is that Malaysian consumers will readily accept blueberry-based products if made available on the retail market. Coupled with strong preference for fresh fruit, which is available year-round in Malaysia, the Malaysian consumer is likely to appreciate the addition of blueberries as an ingredient in newly launched products.
Overall, the event created awareness and interest, and spurred innovation in food manufacturing using U.S. blueberries as a featured ingredient. According to participants, the event was inspiring, useful and sparked their creativity and inquisitiveness for using blueberry formats in more innovative ways.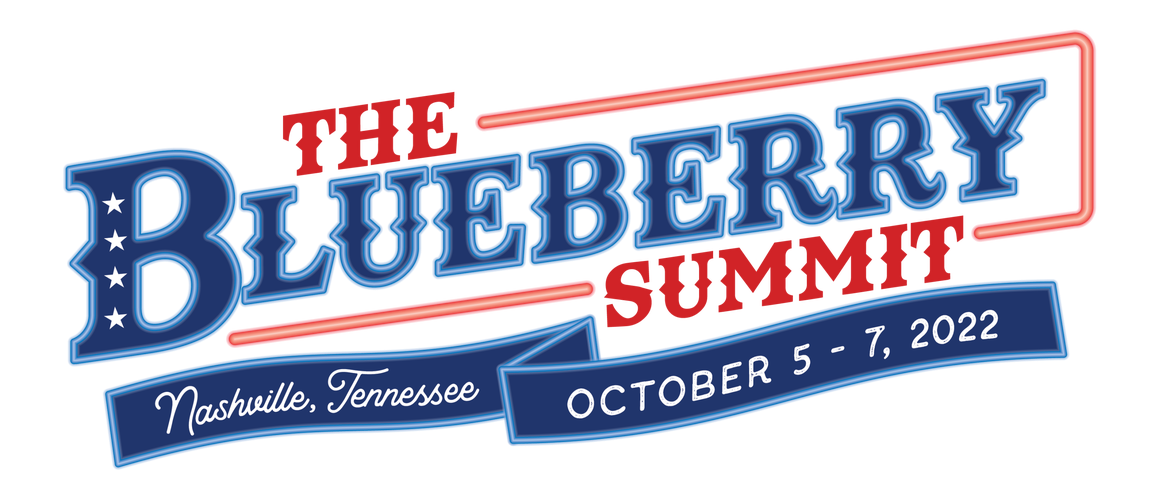 This October, the blueberry industry will take over Music City! Taking place October 5-7, The Blueberry Summit will bring together industry influencers and thought leaders to explore inspiring blueberry possibilities that are sure to boost your bottom line! The theme of this year's summit is "Where Inspiration Meets Innovation."
Register now to secure your spot in sessions ranging from industry-leading keynote speakers, a foodservice innovations tour around Nashville, key committee meetings and a visit to the Grand Ole Opry.
The in-person event will be held in Nashville, with no hybrid option offered. If you have questions, please reach out to [email protected] for more information.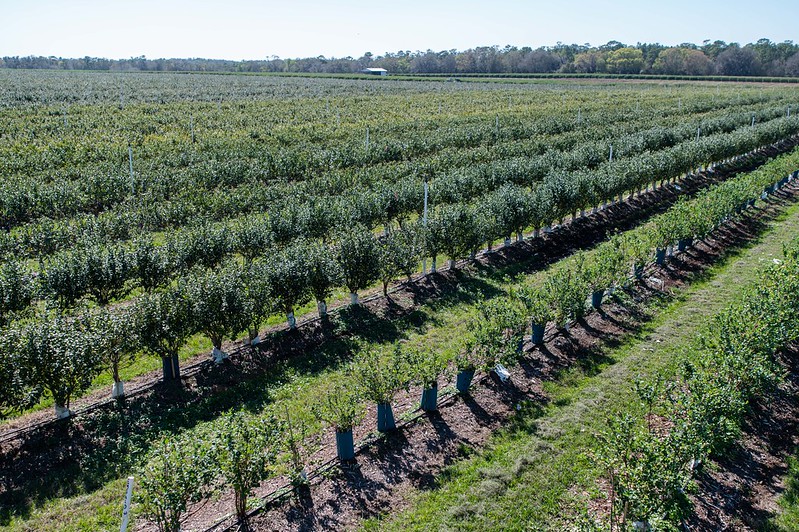 On last week's episode of "The Business of Blueberries," host Kasey Cronquist, president of the USHBC and the North American Blueberry Council (NABC), was joined by Catherine Lindell, Ph.D., associate professor at the Center for Integrative Biology, and Larry Bodtke, blueberry grower and partner at Cornerstone Ag, to discuss perspectives on bird abatement.
The three had an informative discussion about strategies for managing birds in blueberry fields. They also discussed ongoing research and best management practices that mitigate bird pressure, and new approaches and technologies that can deter bird encroachment on blueberry fields.
Listen to the full episode here, and don't forget to subscribe to "The Business of Blueberries."