A Look Back at the History of National Blueberry Month
Agronometrics recently produced a report for the North American Blueberry Council (NABC) titled, "The U.S. Blueberry Market: A Look Back at the History of National Blueberry Month." We've included a few excerpts below that discuss why July is so important to the blueberry industry.
July is an auspicious month for blueberries. Not only does it bring the blue to the red, white and blue on the Fourth of July, it's also National Blueberry Month. Thanks to the efforts of the NABC and over 130 NABC members who helped wave the flag this past March, July has been recognized as National Blueberry Month by proclamation from USDA Secretary Sonny Perdue. 
There's clearly a history between blueberries and the month of July, but to get to the root of it, we need to travel back over 100 years to New Jersey in 1893. That's when Elizabeth White set out to tame blueberries as a commercial crop, which would complement her family's cranberry business. With the help of Fredrick Coville, a USDA botanist, the first blueberries were commercialized in 1916. Since those fabled days, New Jersey has remained at the heart of the U.S blueberry industry, even as other production regions both in the U.S. and overseas have played bigger roles.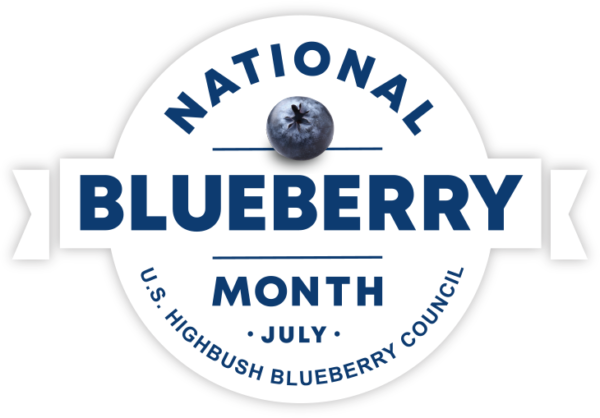 ICYMI: Foodservice Webinar, 20th Anniversary Awards
If you missed our "Foodservice: A Look Ahead" webinar yesterday, you can now check out the full recording here.
In honor of the 20th anniversary of the U.S. Highbush Blueberry Council (USHBC), we invite you to nominate yourself or a fellow industry stakeholder for contributions made in the past two decades. Award nominations are due by August 21, 2020. Submit your nominations here.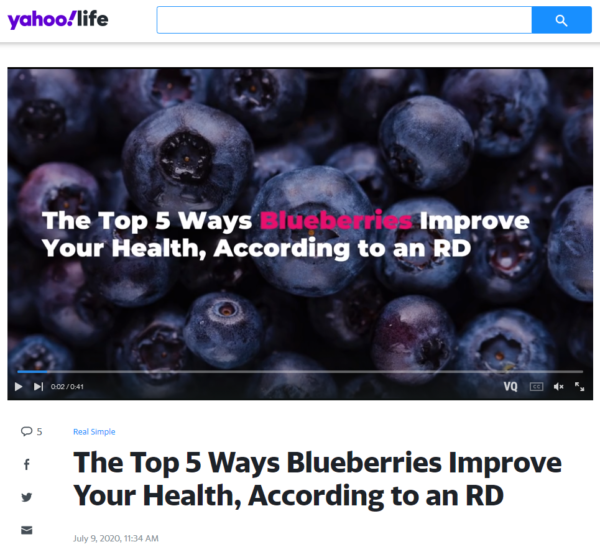 Blueberries in the News
Yahoo! Life featured an article on the "Top 5 Ways Blueberries Improve Your Health, According to an RD," which included a video highlighting the top benefits of blueberries. This outlet reaches 159MM readers. ABC News 4 ran a television segment with Blue Crew member Mia Syn, RD, for National Blueberry Month. The segment highlighted blueberry recipes and nutrition facts, reaching 142K readers.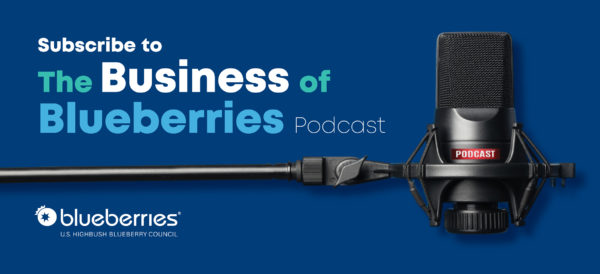 Sign up to receive live updates each time a weekly episode of our podcast, "The Business of Blueberries," is released. For more information and to find out where you can listen, visit https://blueberry.org/ushbc/the-business-of-blueberries-podcast/