Topics in this issue of Behind the Blue: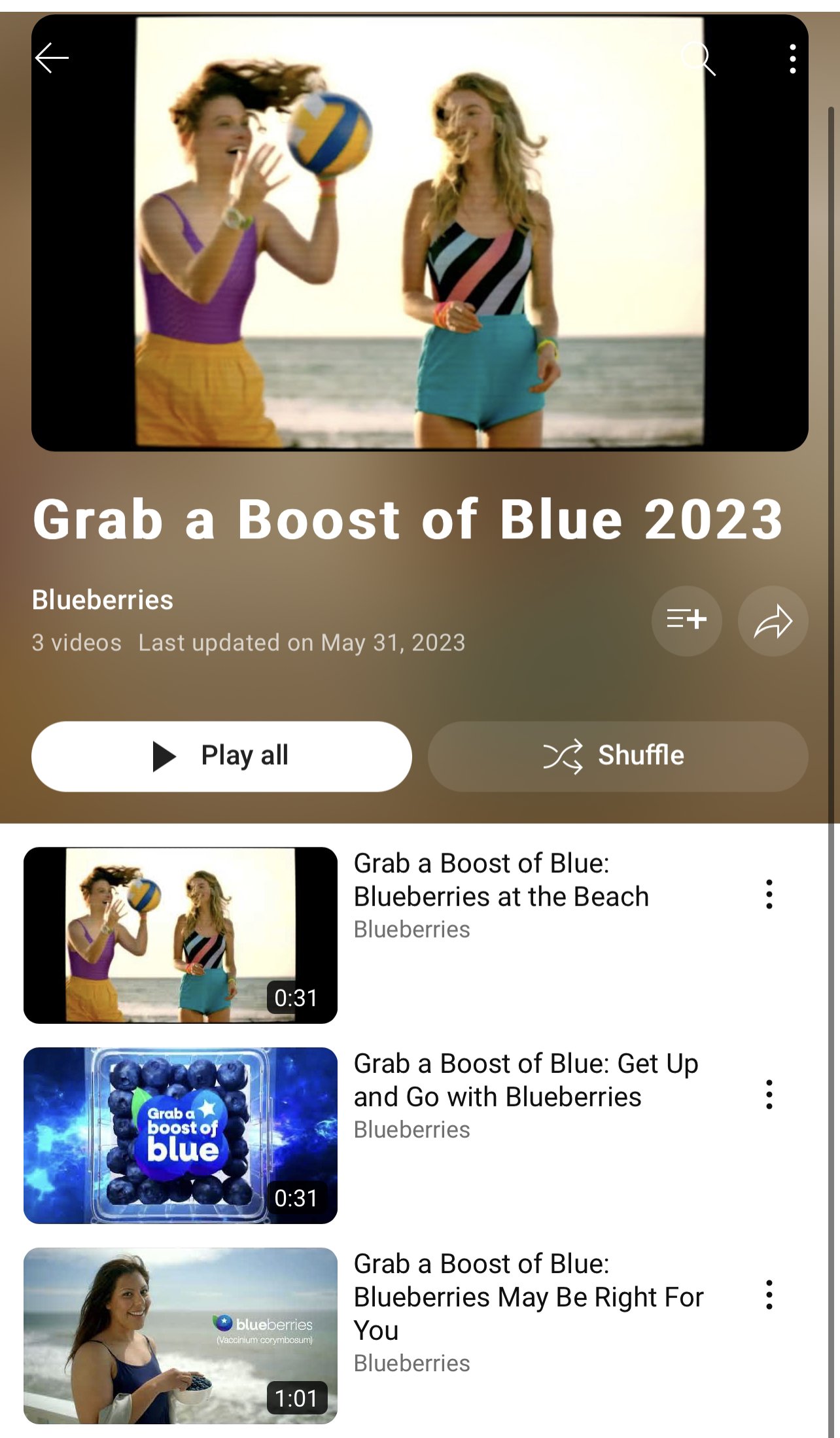 Three new Grab a Boost of Blue commercials have begun airing on popular digital platforms like ESPN, Food Network, HULU and more, targeting our "fruit fanatics" and "trend chasers" audiences.
At their core, these ads focus on the transformative power of blueberries and lean into the "boost of blue" blueberries provide. These commercials also include a dose of humor and some shared experiences to help break through the advertising noise and connect with our audiences in memorable and meaningful ways.
All three ads parody common advertising tropes that promise extreme boosts, noting that blueberries provide the only kind of boost you need to feel healthier and happier. These ads are tagged with Catalina data, which allows us to track their direct impact in increasing consumption and sales among our target audiences.
Click on the button below to view the new ads on YouTube, and we encourage you to share them and celebrate the transformative power of blueberries. Let's make these ads go viral!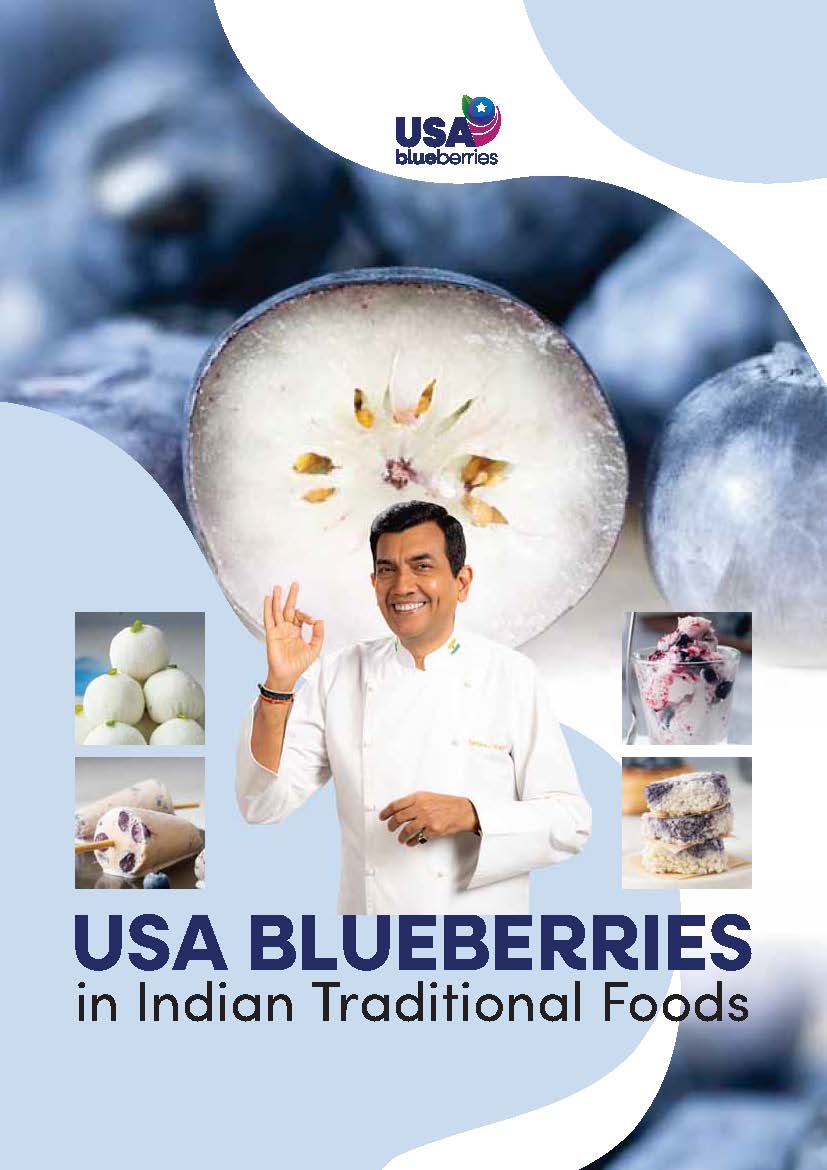 More than 200 importers, food processors, wholesalers, retailers, start-ups, food technologists, chefs and bakers participated in a USA Blueberry processing seminar held June 13 in Mumbai, India. The seminar focused on USA Blueberry consumption trends and opportunities, new product developments, blueberries for culinary uses, confectionery and savory applications, and nutrition and health benefits.
Chef Sanjeev Kapoor, perhaps the most celebrated face of Indian cuisine, spoke about the quality and benefits of USA blueberries, and announced the release of the USA Blueberry traditional food recipe book created in partnership with USHBC.
USHBC also hosted the third annual Spotlight Awards Competition, which garnered participation by industry reps, start-ups, technologists and chefs. Participants were challenged to use frozen, dried, freeze-dried and micro-dried blueberries of U.S. origin to create blueberry-inspired products. Indian-processed, freeze-dried blueberries from USA IQF blueberries were included in the competition in the packaging category. A total of 25 products. including traditional sweet, savory and culinary products, were created during the event.
The "Urban Platter DIY Dairy-Free Cheesecake Kit" took first place in the industry category. The kit allows consumers to create a heavenly blueberry cheesecake using high-quality, plant-based ingredients. USA Blueberries add a burst of fruity flavor and a touch of sweetness to every bite of the dish, perfectly complementing the creamy cheesecake base. 
The seminar and award competition brought together a host of importers, wholesalers, food processing and hospitality industry reps, influencers and thought leaders to explore inspiring blueberry possibilities!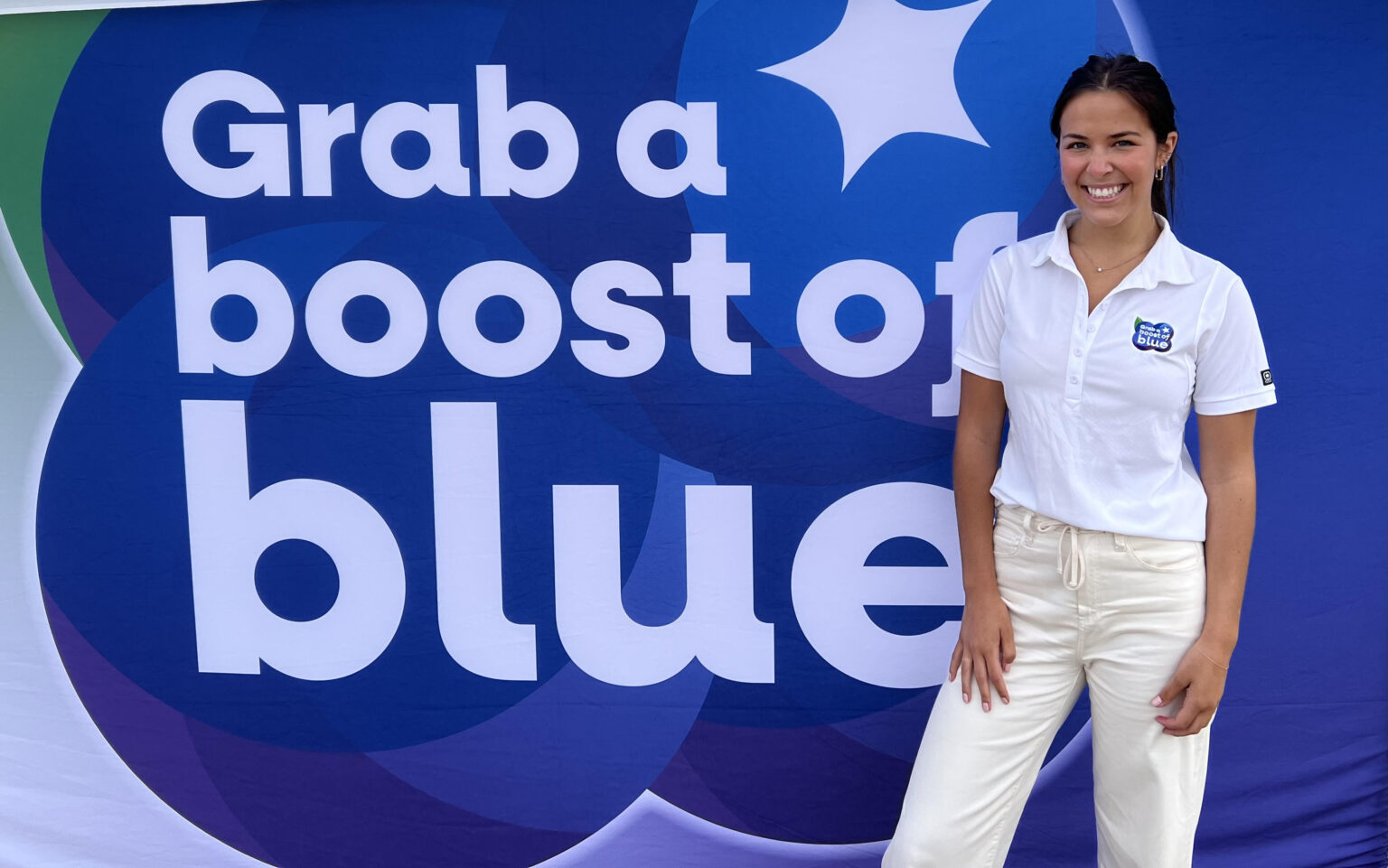 Join us in welcoming USHBC's first-ever communications intern – Brielle Davis. Davis will be entering her senior year at the University of Tennessee this fall, and is pursuing a bachelor's degree in public relations. She's from Sacramento, and is interning in USHBC's Folsom, California, headquarters.
USHBC launched our inaugural internship program this summer to engage college students interested in a career in agricultural marketing and communications. The internship program spans 10 weeks and helps students explore the many career options in the ag industry and develop new skills.
For more information on next summer's internship opportunities, please email USHBC Director of Communications Kristy Babb at [email protected].