Topics in this issue of Behind the Blue:
USHBC Global Business Development Director Renata Dalton is celebrating two years in her critical blueberry industry role. We recently sat down with Dalton to discuss opportunities, resources and the exciting new initiatives that are in the works. Check out what she had to share: 
What are the biggest opportunities for U.S. growers in export markets?
Immediate opportunities for U.S. highbush blueberries are in markets currently open and buying U.S. blueberries in large volumes. Existing relationships, lower tariff rates on U.S. blueberries and lower Maximum Residue Limit (MRL) restrictions make markets like Canada, Mexico, South Korea and Japan great opportunities.
Similarly, markets like Indonesia, the Philippines and Vietnam – which are relatively nascent in terms of current blueberry demand but are growing and exhibit similar characteristics noted above – are worth considering for market development activities in the near term. 
With a long shelf life and access to all markets, frozen and dried blueberries have a bright future in the foodservice and food manufacturing sectors. We are seeing great results in projects we have been working on in South Korea, India and Southeast Asia. 
What are some of the resources USHBC offers to help growers who are interested in exporting blueberries?
Through USDA's Market Access Program, Technical Assistance for Specialty Crops Program and Quality Samples Program, USHBC helps the industry more effectively export and market all forms of blueberries in countries and regions with the highest volume potential. USHBC works with trade entities, government authorities and the industry to inspire possibilities and move blueberry volume into new and established markets.
In 2023, USHBC also implemented an international samples program that allows for the distribution of samples to potential clients in foreign markets, and provides technical assistance in product development. This program has been demonstrated to be efficient and valuable for the industry.
Another resource worth mentioning is the newly refreshed supplier database. This new platform is the single stop for foodservice professionals, food manufacturers, processors and importers from other countries who are seeking blueberries. It's also our opportunity to introduce them to all the available blueberry formats. USHBC uses this platform to distribute leads to the industry, so I encourage suppliers to join if they are not yet part of it.
What initiatives are you most excited about in 2024? 
I'm excited to continue working with growers and representing the U.S. blueberry industry in foreign markets with new ideas and marketing initiatives to increase consumption and drive volume.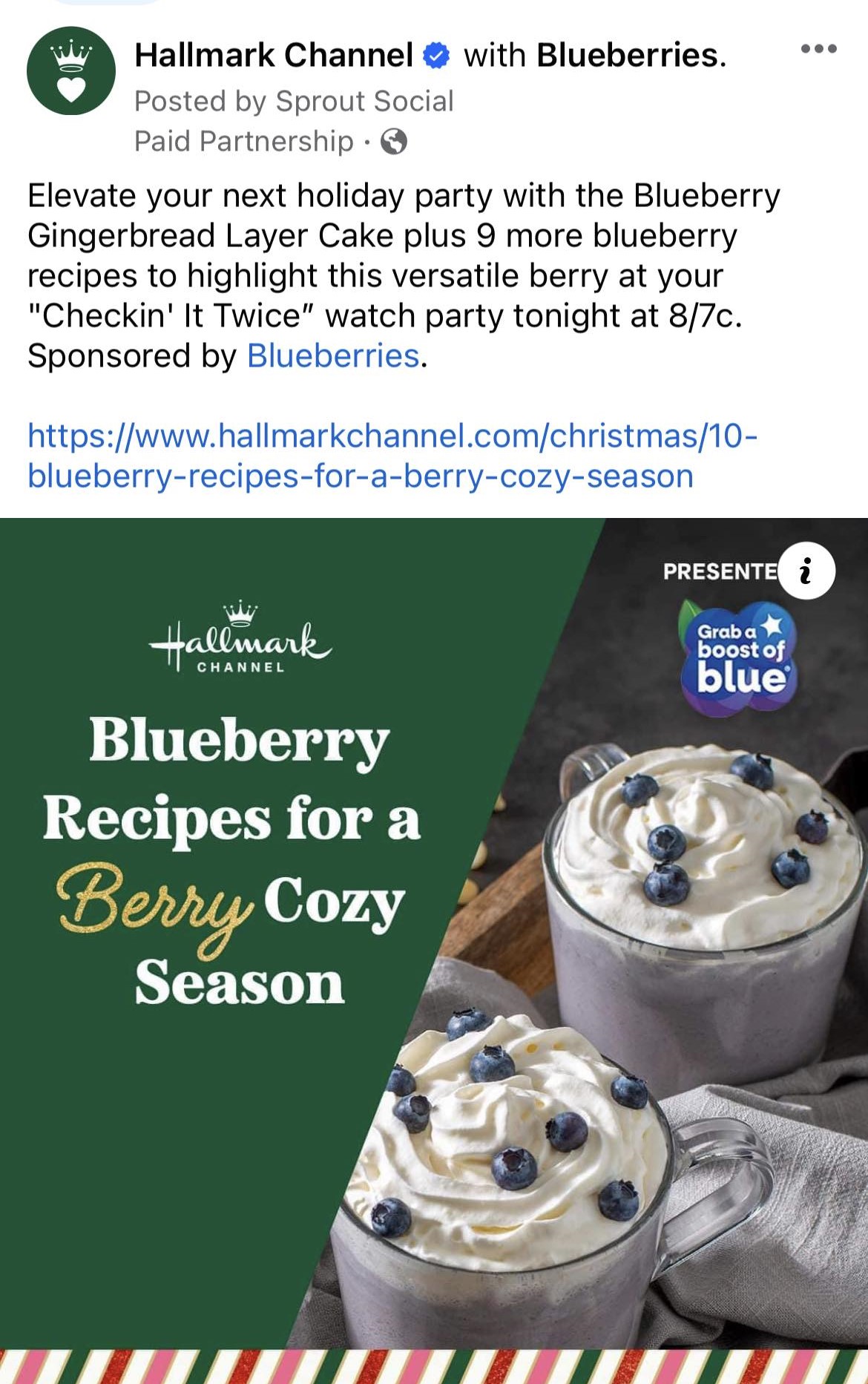 If you're like us, your holiday season wouldn't be complete without a Hallmark movie marathon. This year, the USHBC has partnered with The Hallmark Channel for the holiday season! Blueberry lovers can enter the Very Merry Giveaway for a chance to win a charming blueberry farm getaway and the ultimate blueberry baking gift basket.
Check out a recipe-focused article highlighting some of the newest and greatest holiday recipes from USHBC on Hallmark Channel's site here: 10 Blueberry Recipes for a Berry Cozy Season. The article also features a Facebook promotion and display ads driving to the holiday blog on Blueberry.org, which shares additional holiday recipe inspiration and a simple "how-to" for entering Hallmark's Very Merry Giveaway.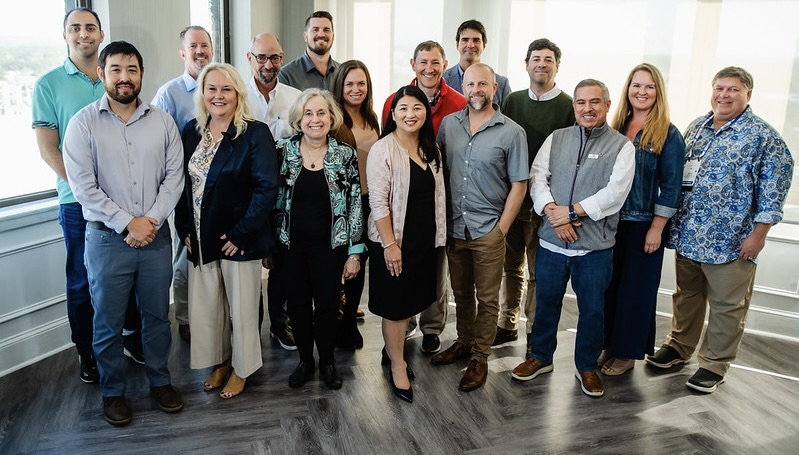 USHBC is now accepting applications to serve on our committees, subcommittees, advisory boards and task forces starting in January 2024.
If you're passionate about the future of USHBC and want to take an active role in supporting the council's vision to empower the industry to make blueberries the world's favorite fruit, this is the opportunity for you!
People of all backgrounds and industry experience are encouraged to apply. Please submit your application by this Friday, Nov. 10.
Opportunities to serve:
Promotion Committee, Industry Engagement Committee and Finance Committee
Health Research Advisory Board and Global Business Advisory Board
Retail, Foodservice and Food Manufacturing Subcommittees
BerrySmart Technology, BerrySmart Sustainability and BerrySmart Food Safety Task Forces
Get more information on the appointment process here, then apply ASAP!