Topics in this issue of Behind the Blue: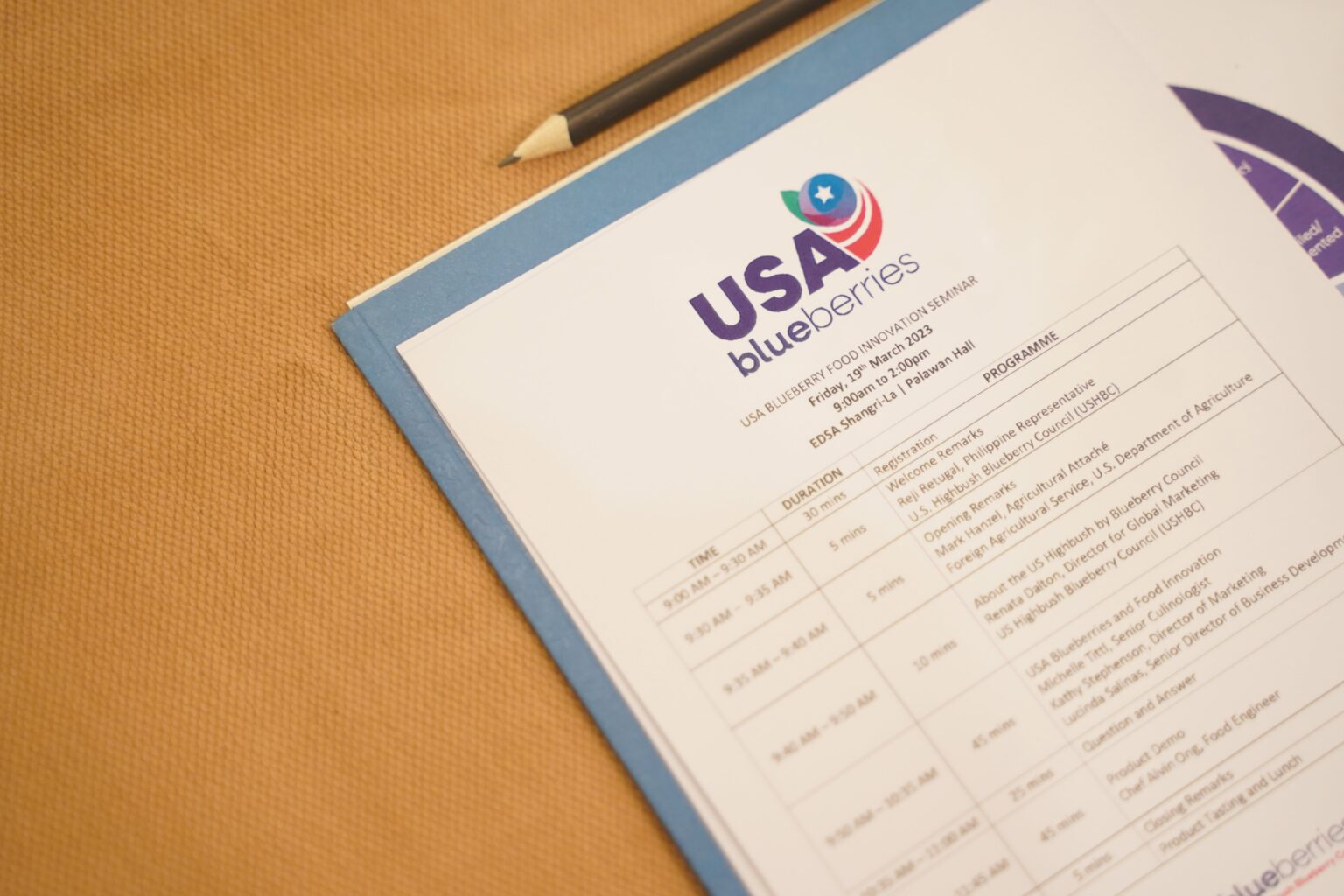 The USHBC held its first food manufacturing-focused seminar in Manila, Philippines, last week at the Edsa Shangri-La hotel.
Attended by ingredient importers, food manufacturers, commissaries, bakery chains and foodservice operators, the USHBC Food Innovation Seminar introduced participants to the various U.S. blueberry ingredient products, their applications, benefits and value in product marketing.
USDA Foreign Agricultural Service (FAS) Agricultural Attaché Mark Hanzel and USHBC Director for Global Marketing Renata Dalton provided opening remarks, followed by a technical presentation by Michelle Tittle, Lucinda Salinas and Kathy Stephenson of Culinex. The event concluded with a product demo by local food engineer and chef Alvin Ong.
The event provided proof of the significant interest in U.S. blueberry ingredient products in the Philippines. A post-event survey also found that those who attended are eager to learn more and are interested in future events.
A special thank you goes out to USHBC Country Representative Reji Retugal of Synergy Asia Marketing Services for hosting the event.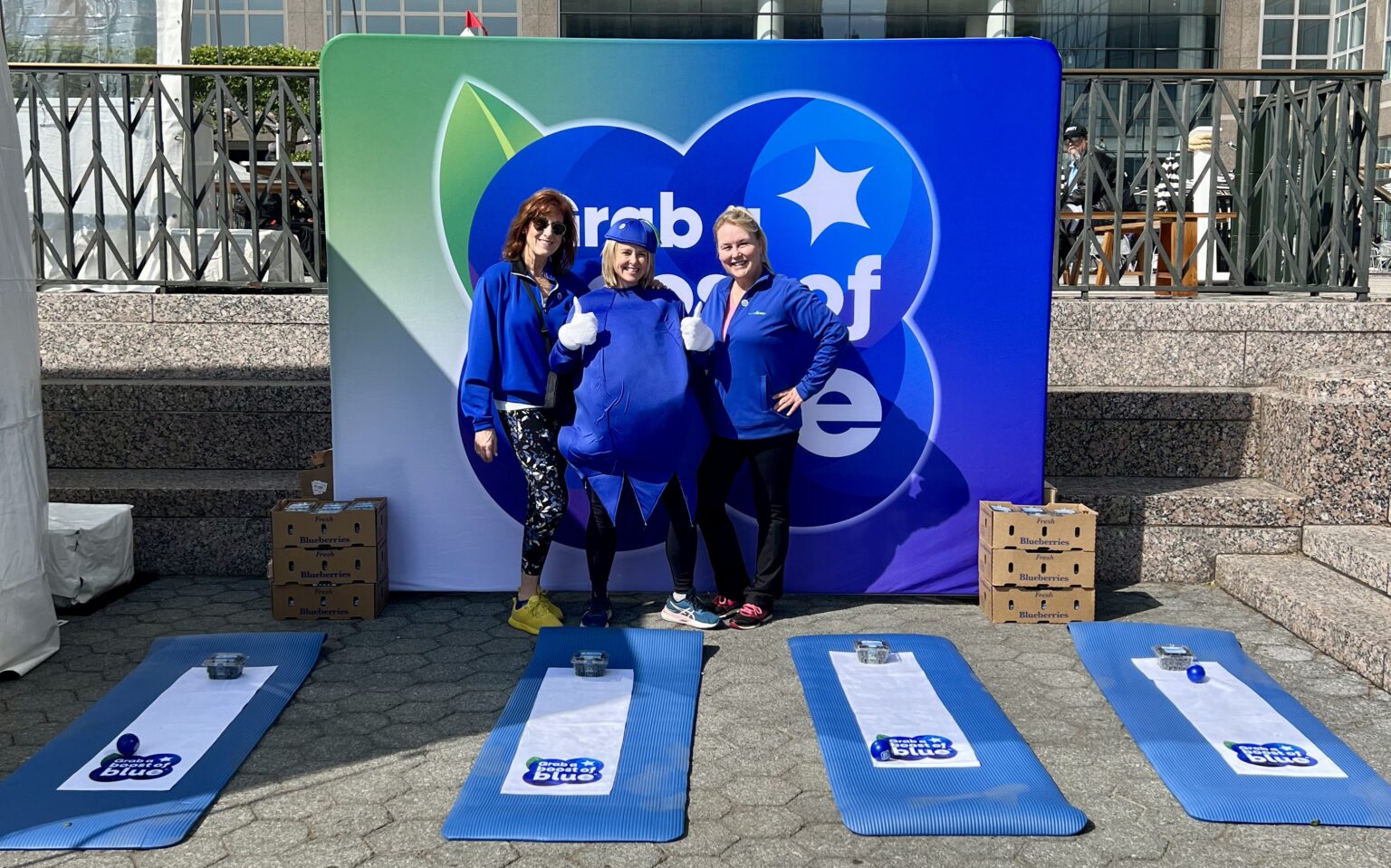 USHBC was a proud sponsor of the American Heart Association's 2023 Wall Street Run & Heart Walk last week in New York City. Over 12,000 participants raised over $3.7 million to support research, lifesaving CPR training and equitable health.
Blue Crew ambassador Mascha Davis, USHBC Chair Shelly Hartmann and USHBC Councilmember Bonnie Lundblad touted the Grab a Boost of Blue call to action at a pre-event yoga and meditation class where participants learned about the heart health benefits of blueberries, received Grab A Boost of Blue swag and enjoyed fresh blueberries!
It was also an opportunity to encourage additional sign-ups for our newsletter and the upcoming Grab a Boost of Blue National Blueberry Month recipe contest.
Throughout the event, attendees shared their overwhelming love of blueberries with comments like, "Blueberries are my favorite fruit," and "I eat blueberries every day." We can't wait to be a part of next year's event to continue to spread awareness on the heart health benefits of blueberries.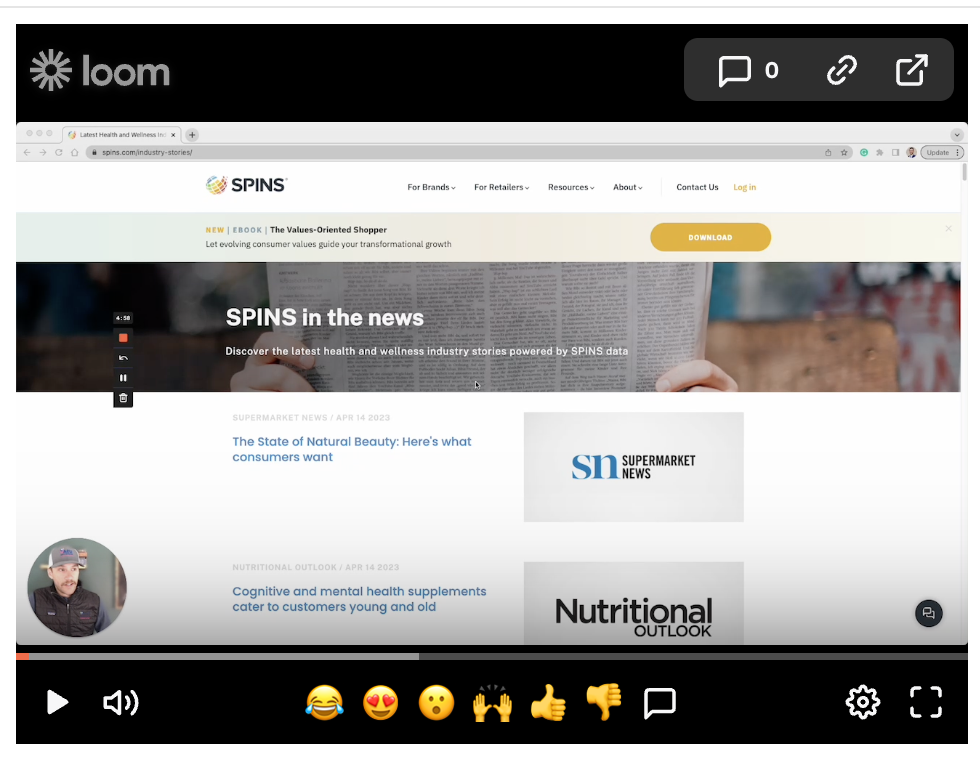 Making smart business decisions in today's data-driven world requires access to accurate and complete information. Following the attitude and usage study conducted in late 2022, it was clear the blueberry industry would benefit from health and wellness information. That's when we made the strategic decision to switch from Nielsen AOD data to SPINS data.
SPINS focuses on natural product data and provides insights into trends and how the market works in our industry. Thanks to SPINS, we're getting a more accurate and targeted view of the health and natural products space for fresh, frozen and dried blueberries as ingredients with certain retailers. In addition to helping with decision-making, this data helps us learn more about our target audience, develop more effective marketing strategies and identify untapped markets in the natural and wellness industry.
Click "watch here" below to learn more about the specialized nature of SPINS data and its ability to provide us with full category coverage, deeper insights into retailers, better market intelligence and industry-specific expertise.