Topics in this issue of Behind the Blue: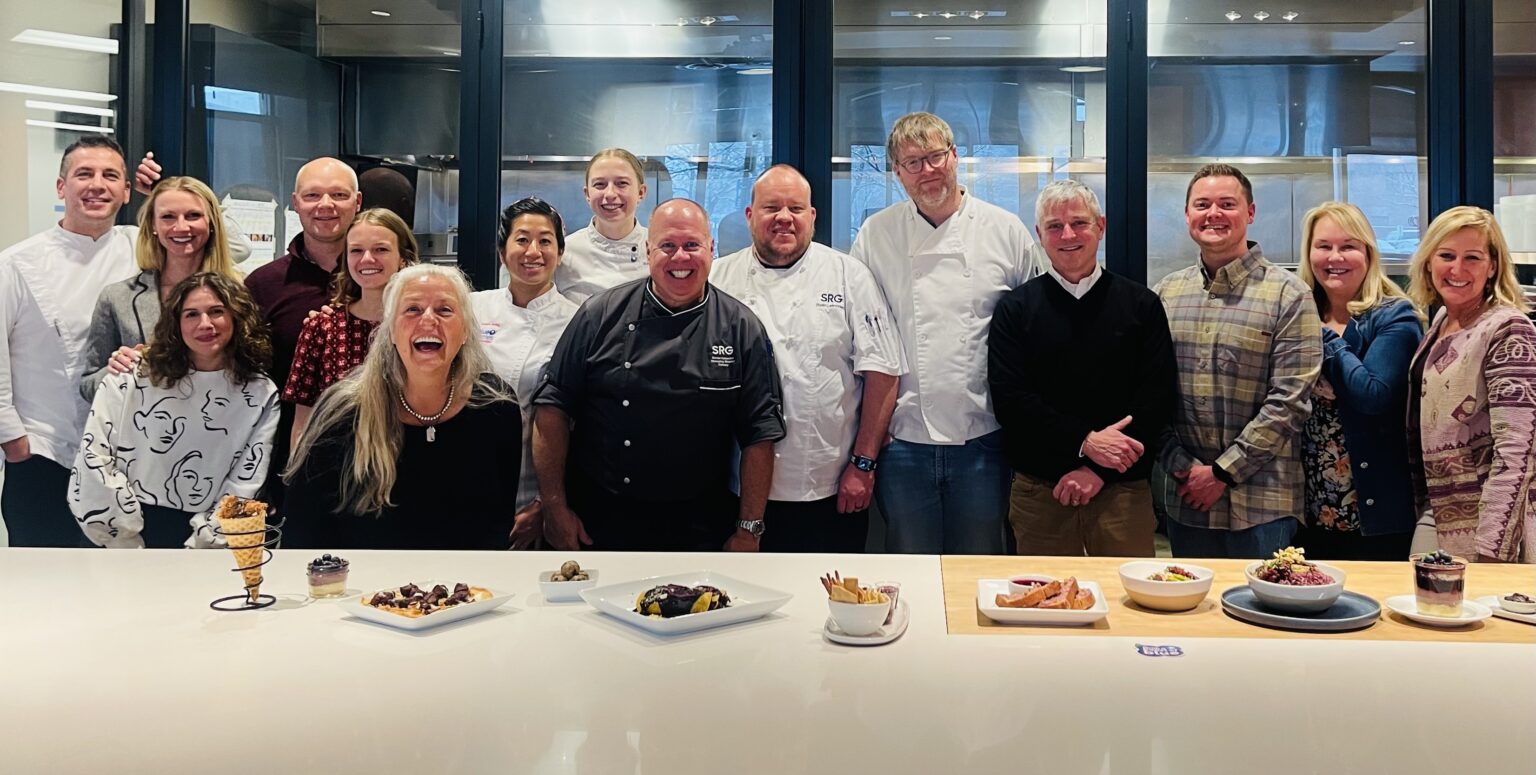 How does a Blueberry Cornflake Chicken Waffle Cone sound? Or maybe you'd like a Blueberry Avocado Trifle? These are just a few of the more than two dozen blueberry recipes tested and tasted at USHBC's Culinary Innovation Workshop in Boulder, Colorado, February 16-17.
USHBC Chair Shelly Hartmann, President Kasey Cronquist and Vice President of Marketing & Communications Jennifer Sparks were joined by Jill Overdorf of Naturipe Farms, Stephanie Kleiner of Driscoll's, Thomas Smith of California Giant Berry Farm and Steve Mowat of Field Sweet to test drive the next wave of blueberry innovation and inspiration for the USHBC foodservice program.
The strategic and mouth-watering session was hosted by Sterling-Rice Group, USHBC's foodservice agency, and their talented chef team. Together, the assembled group established USHBC's 2022 plan to build relationships and get blueberry innovation on the menu in K-12 schools, colleges and universities, and commercial restaurants nationwide.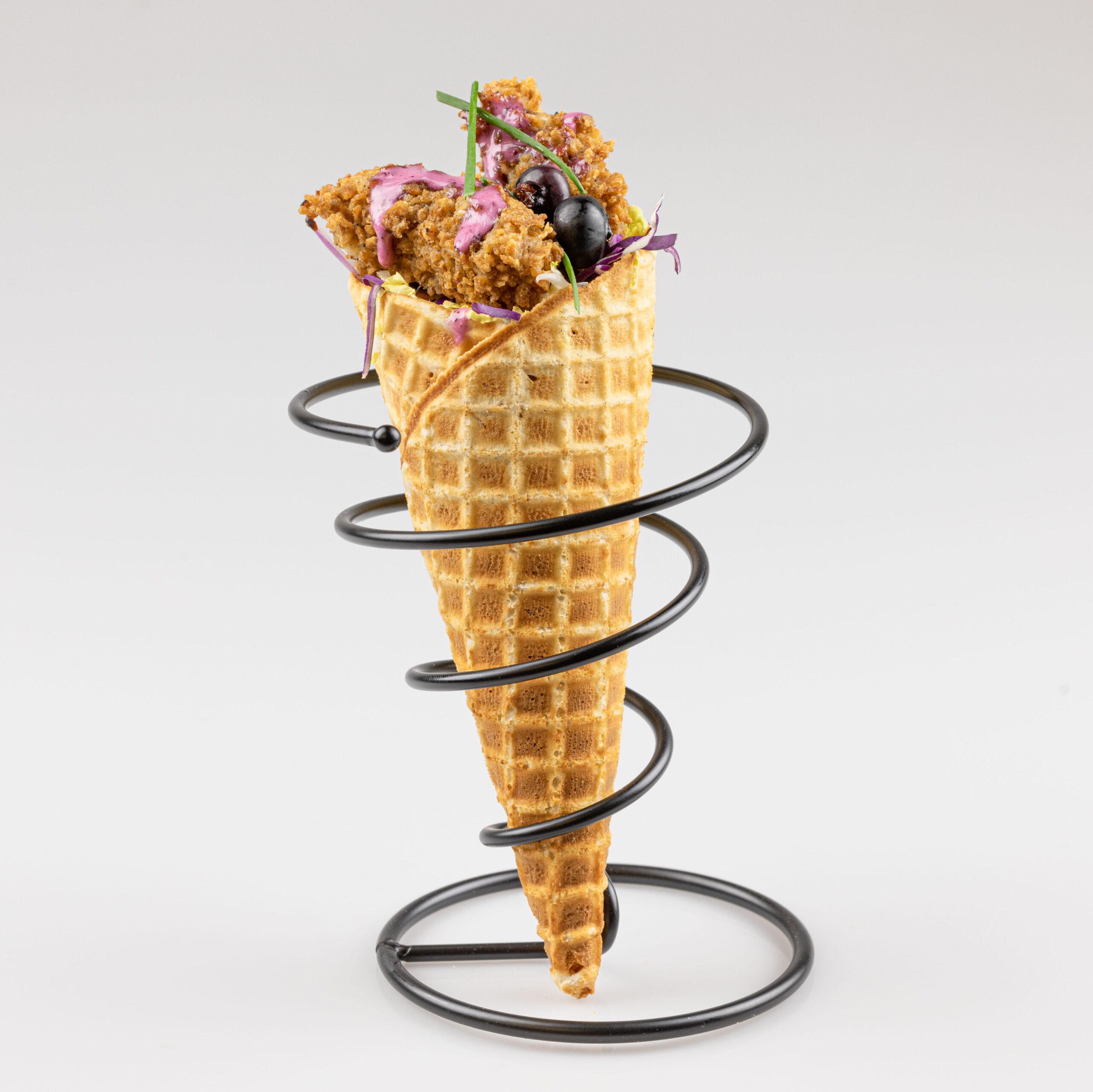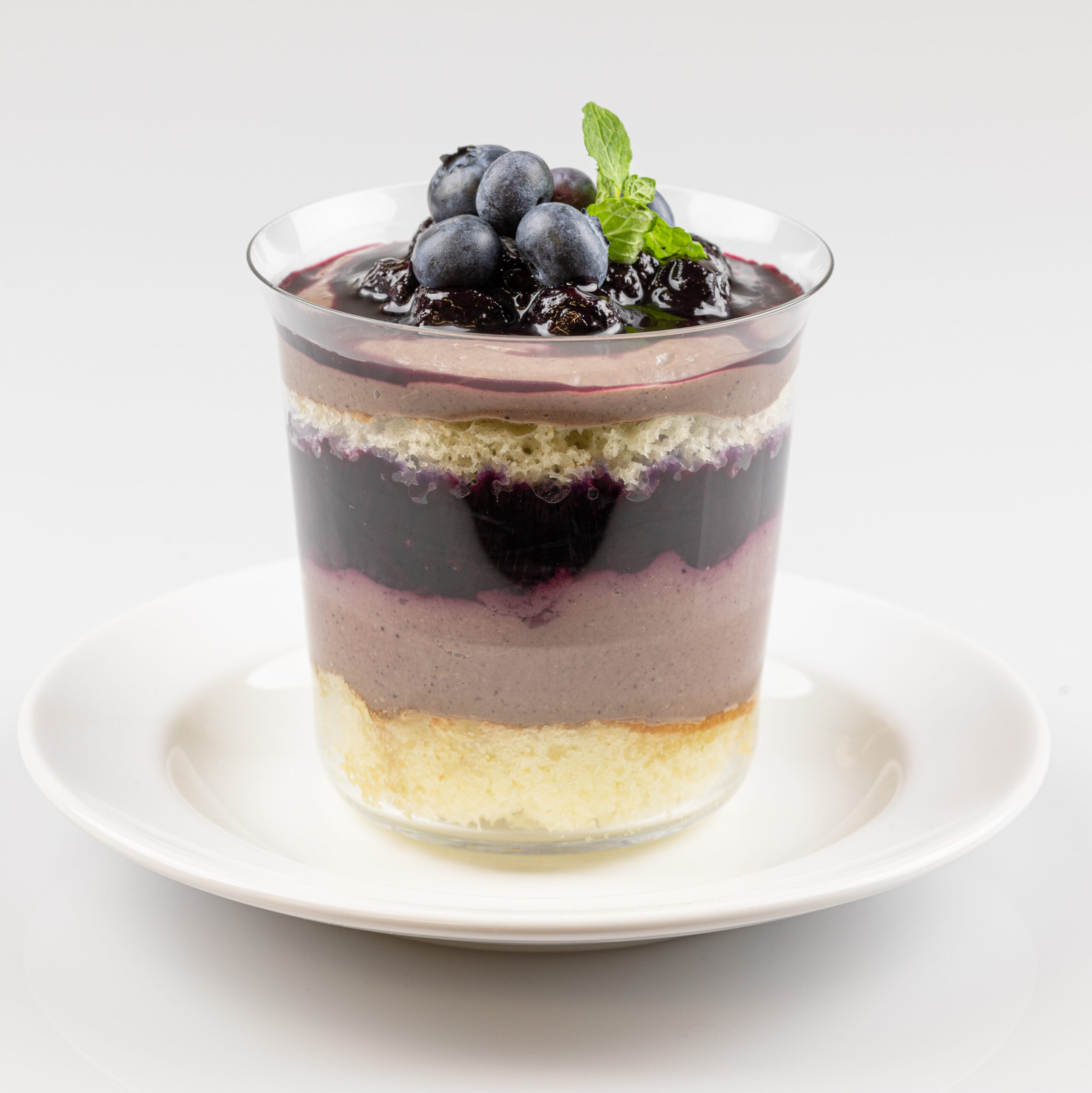 "Innovation is the lifeblood of the foodservice industry and, now more than ever, short-staffed operators are looking to brands and boards for support as it relates to menu ideas," Sparks said. "As a commodity board, we're in a great position to partner with operators across all segments and bring them innovative ideas about the many inspiring possibilities for blueberries on menus."
USHBC's innovation process starts with a deep understanding of the current issues the foodservice industry is facing – from labor to inflation, rebounding traffic counts and higher costs of goods – while leaning into USHBC's proprietary patron data, which illustrates where foodservice customers want to see more blueberries menued. We then study which sectors of the industry are growing most rapidly to identify where to focus for the most volume impact for blueberries.
From there, a team of chefs with experience in the desired sectors is formed and a large-scale brainstorm conducted, collecting hundreds of ideas across key menu platforms that align with industry and patron trends. We then distill those ideas based on their adherence to key criteria such as their ability to drive volume of blueberries if menued, fit for our identified targets, and their ability to drive the use of multiple formats of blueberries (fresh, frozen, canned, juice, etc.)
The culinary innovation culminated in the kitchen last week when USHBC and key stakeholders tasted the top 26 concepts that made it through this rigorous process. A dozen or more of the tested concepts will be professionally photographed and showcased front and center in communications, presentations, events and advertising to illustrate the best of what blueberries can do for our foodservice operator partners. Other concepts will be featured in chef-inspired recipes on USHBC's foodservice website.
"USHBC has become a well-respected resource for menu inspiration and innovation support within the foodservice industry," Sparks said. "And it's this in-depth process that delivers the top-quality concepts our partners need, and that will drive blueberry volume for the industry."
We're just a few days away from Spring Forward 2022, February 28-March 3 in Tampa and online! If you'd like to join us, there's still time to register.
This event is your ticket to all the inspiring possibilities for blueberries – and your chance to reconnect with your blueberry industry colleagues. You'll experience inspiring keynotes, learn alongside industry thought leaders and find out what's in the works as you hear from USHBC and NABC committees.
Sign up now so you can be part of the action in just five days.
"The Business of Blueberries" and host Kasey Cronquist, president of the USHBC and NABC, continue to welcome exciting guests to the podcast. Behind on the show and not sure where to start? We've got you covered with three recent standout episodes:
Season 2, Episode 31: USDA Priorities With Under Secretary Jenny Moffitt
In this episode, Cronquist is joined by USDA Under Secretary Jenny Moffitt – her first podcast interview since taking office last August – to discuss USDA priorities and their relevance to blueberries. Cronquist and Moffitt talk about increasing access to healthy food, creating efficiencies in the supply chain, and ensuring quality in the organic produce space
Season 2, Episode 32: Blueberries Take On 'Clean Label' Innovation
What's a "clean label" ingredient and how does that play into the future of blueberries as an ingredient? Cronquist and guest Mark Crowell, CEO and co-founder of CuliNex, answer these questions in this episode. Topics discussed include an overview of the "clean label" initiative, CuliNex's role in developing "clean label" products, and Crowell's takeaways from last fall's Blueberry Bootcamp.
Season 2, Episode 33: You Better BEE-Lieve It: Tech and Bees Can Go Together
Optimizing pollination quality can sometimes be overlooked in blueberry cultivation, but The Bee Corp is here to make sure it's no longer an afterthought. In this episode, Cronquist brings on Ellie Symes, CEO of The Bee Corp, and Luis De La Garza, general manager of Royal Oaks Farms, to discuss The Bee Corp's proprietary software, Verifli, and how it helps improve pollination efficiencies.
Check out our podcast page for additional episodes from Season 2. Know someone who'd be interested in this podcast? Please forward this email and encourage them to sign up to receive live updates when new episodes are released.