Topics in this issue of Behind the Blue:
With National Blueberry Month just a couple weeks away, USHBC has kicked off the America's Best Blueberry Pie Contest and 63 recipe submissions from across the country have been received to date! The states with the most entries thus far are Florida, California and New York. Blueberry growers – want to see more representation from your state? Get involved by accessing and sharing digital promotion materials on the contest, or request printed versions to be shipped to your operation at absolutely no cost to you, by simply filling out this form. This is a great opportunity, especially for U-pickers, who are in or about to start their seasons and would like to give their own customers a chance to take home the $10,000 prize. The contest ends July 12 so don't wait!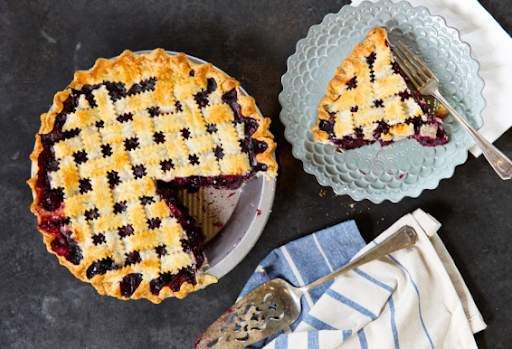 Last Tuesday, USHBC hosted a 30-minute virtual event on National Blueberry Month, highlighting upcoming consumer activities, key resources and ideas to save marketers and stakeholders time and effort when promoting our industry's biggest month of the year. If you missed the National Blueberry Month webinar, you can watch a replay here. It'll be the best 20 minutes you've spent all week.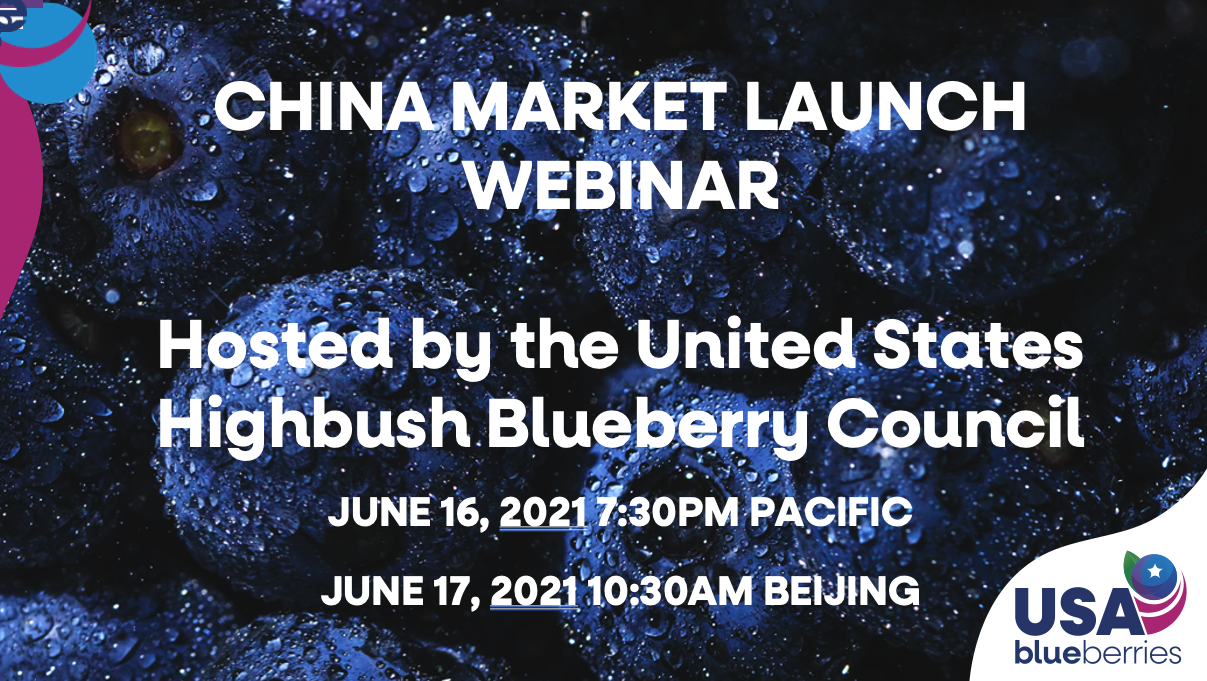 Last week, USHBC hosted a webinar for suppliers and buyers in China to share updates on the progress of the 2021 season and upcoming promotional plans. Hosted by Alicia Adler, vice president of global business development for USHBC and NABC, the event featured an overview of the U.S. blueberry industry, including the preliminary results from a global consumer usage and attitude study, which included over 500 consumer interviews in major cities throughout China. The study not only touted the increased awareness of blueberry health benefits in China, but the increased preference for U.S. blueberries among targeted Chinese consumers.
The webinar was open to all registered fresh blueberry suppliers and pre-screened importers and retail buyers. The suppliers introduced themselves, their companies, and even shared photos of the recent initial harvest in Oregon. Retailers shared their perspectives on market development in China, and the taste and size preferences of their consumers. Several buyers followed up by requesting additional information about approved suppliers for fresh blueberries from the U.S.
The progress of the U.S. fresh blueberry season has been reported in The Produce Report, a Chinese-based trade publication that covers imported fruit and vegetable markets throughout China. At the beginning of the peak supply window from the U.S., The Produce Report published a comprehensive overview of the American blueberry industry. Updates will continue to be shared with the trade and industry, especially as initial shipments are expected to arrive over the next several weeks. For more information about USHBC's export efforts, visit the "For Exporters" page on the USHBC website.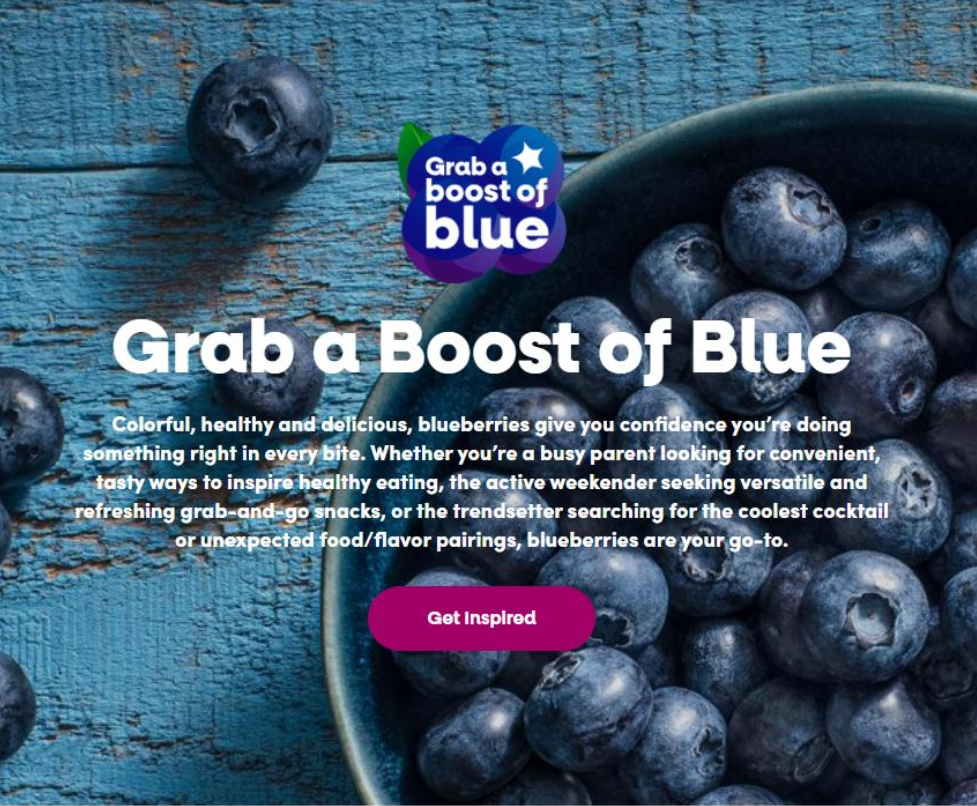 To better tailor content and enhance the user experience, USHBC recently launched its new Consumer website, to promote all things blueberry. The new site features mouthwatering photography, educational and how-to tips, advice and recipes, and smart navigation — all designed to draw the user in and keep them engaged. Everything a consumer wants to know about blueberries is at their fingertips.
Also when visiting, consumers can find tips on how to use blueberries in the kitchen, what kinds of blueberries to buy at the store, how to grow blueberries in their own garden or where to find a local farm that sells blueberries. Whether a consumer wants to buy, pick, grow or cook with blueberries, there are plenty of resources to get them grabbing a boost of blue
The new consumer website also touts the health benefits of blueberries, citing nutrition facts, USBHC-funded research and heart-healthy recipes.
Check out the website for yourself and direct your customers to the revamped website to have all of their questions about blueberries answered.