Join the Industry's First Virtual Blueberry Conference! 
Registration is FREE!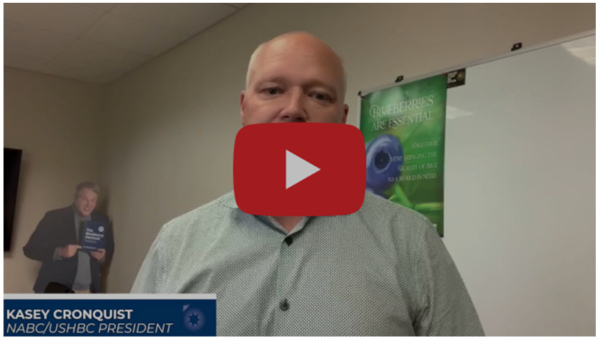 Like many organizations, the NABC and USHBC are taking their meetings virtual. While the virtual format isn't ideal, given the circumstances, we also see this as an opportunity. As a virtual event, the fall meetings will be able to evolve into an online conference and expo where we can still gather to hear the very latest on the trends, programs and production, but also connect with colleagues, product ideas and our sponsors.
You don't want to miss the NABC/USHBC Virtual Conference & Expo!

Plus, we'll be recognizing USHBC's 20th anniversary and honoring key industry leaders with a special celebration. Make sure you take a moment to nominate yourself or someone you believe is deserving of this recognition.

Blue Crew Highlights Health Benefits of Blueberries
The Blue Crew has been in full swing celebrating National Blueberry Month with recipes, tips and nutrition information to inspire healthy eating. Maggie Michalczyk, RDN, posted blueberries in nine Instagram posts and coordinated stories during a special blueberry-themed week. Mia Syn, MS, RD, conducted TV segments in Charleston, South Carolina, on Blueberry Day (July 8) and in Jacksonville, Florida, on July 1.
It's not too late to help push National Blueberry Month! Take advantage of the toolkit and let's encourage celebrating blueberries all month long!
Sign Up For Podcast Updates
Sign up to receive live updates when a new episode of our podcast, "The Business of Blueberries," is released each week. Check out our page for recent episodes, including discussions on blueberry innovation and technology. This week, NABC and USHBC President Kasey Cronquist speaks with Luis Vegas, executive director of the Peruvian Blueberry Growers Association. In just 10 years time, Peru has built a blueberry production region from scratch to one of the major players in the global blueberry trade. Be sure to subscribe to catch this latest episode!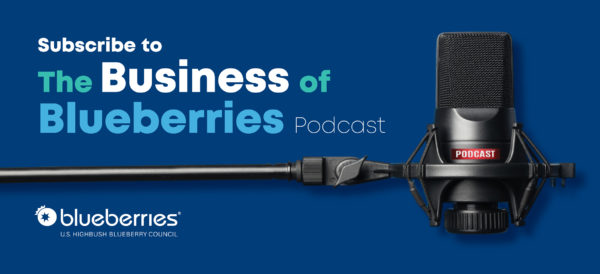 Blueberries in the News
Here are the latest headlines and articles: