Topics in this issue of Behind the Blue:
We're still in the midst of National Blueberry Month, but last month was also an important power period for blueberries. June marked Alzheimer's and Brain Health Awareness Month, and USHBC's fully integrated program was activated across several audiences and channels. In fact, Grab a Boost of Blue and relevant research were integrated into a number of key activations. Blue Crew member Lisa Mosconi, Ph.D., USHBC's resident brain health expert, contributed to a USHBC press release and shared promotions across her social media channels. Registered dietitians extended key messaging during Brain Health Month in top-tier outlets like Today.com, generating 9.2M total impressions. The Blue Crew amplified brain health messaging with 68K impressions via social media and blog posts.

USHBC also partnered with the California Walnut Board to launch its first 2021 retail promotion and learning program to drive blueberry sales across the United States. As part of a partnership with each retailer, registered dietitians garnered attention for the health benefits of both blueberries and walnuts through TV interviews and Facebook Live events. Weis Markets featured a Blueberry and Walnut Snack Mix in TV segments on Good Day PA (1,003,816 broadcast reach) and WBRE (593,637 broadcast reach). Both segments featured Grab a Boost of Blue signage and key health message points, helping further amplify USHBC's messaging during this important month.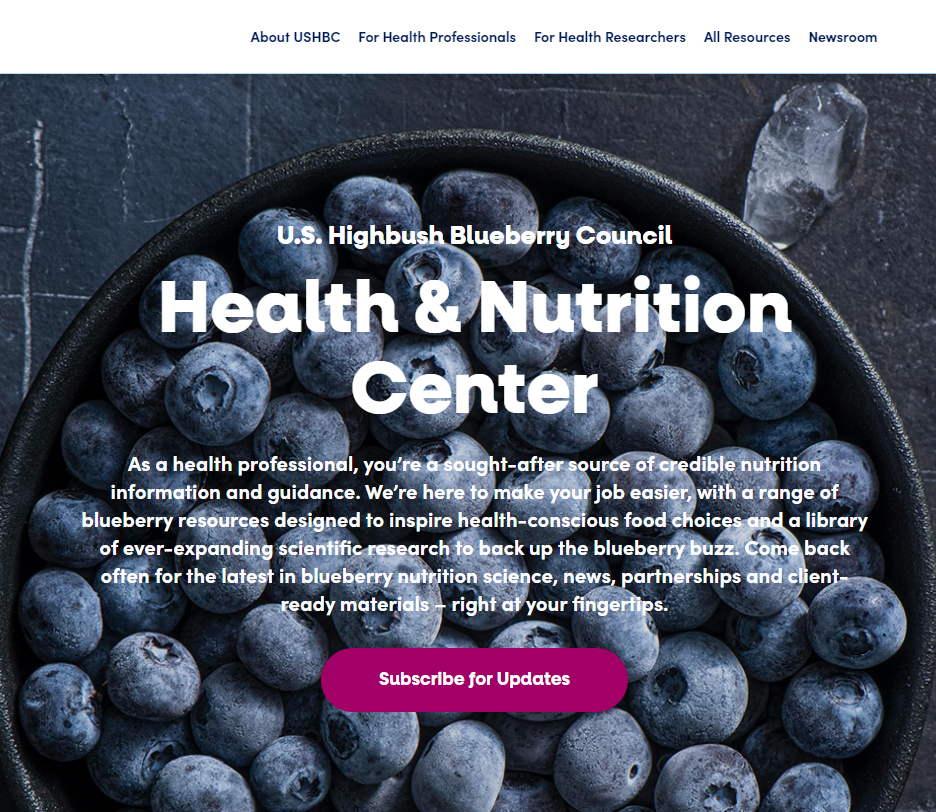 "The Business of Blueberries" podcast reached another significant milestone last week by accumulating 20,000 total downloads since launching just a little over a year ago in June of 2020! This would not have been achieved without the support and participation of blueberry industry stakeholders who listen, participate as guests and inform the content of our podcast. Thank you to those of you who tune into our podcast, and please let us know if there is anything you'd like to see – or hear – in a future episode by dropping us a line at [email protected].
The podcast reached this landmark with the release of episode 56, titled "Celebrating National Blueberry Month in BIG Ways."
In this episode, host Kasey Cronquist was joined by USHBC and NABC Vice President of Marketing and Communications Jennifer Sparks for a conversation with USHBC partner and chef George Duran about one of the most exciting elements of National Blueberry Month so far, the behind-the-scenes moments on the set of "Good Morning America," and why this experience was a big win for the blueberry industry.
Check out our podcast page to listen to this episode and make sure to subscribe to listen to all future episodes of "The Business of Blueberries."
Know someone who'd be interested in this podcast? Please forward this email and encourage them to sign up to receive live updates when new episodes are released.