Topics in this issue of Behind the Blue: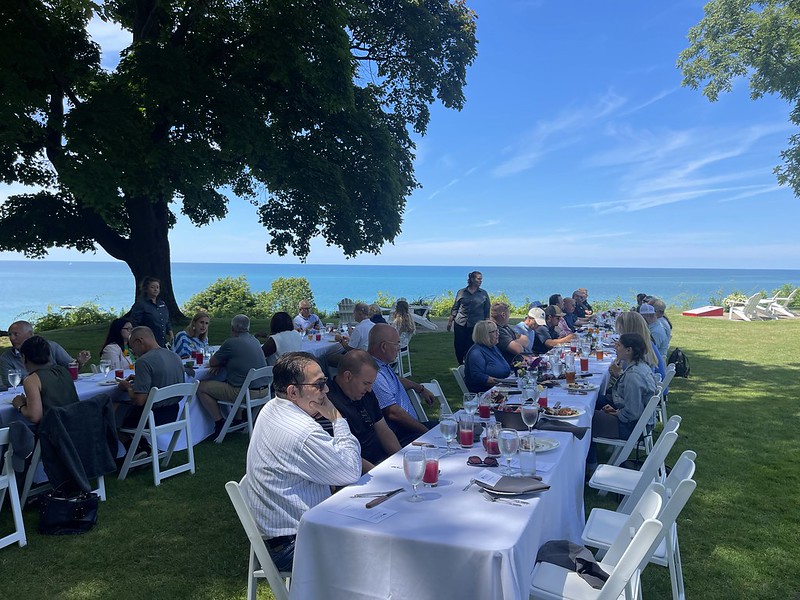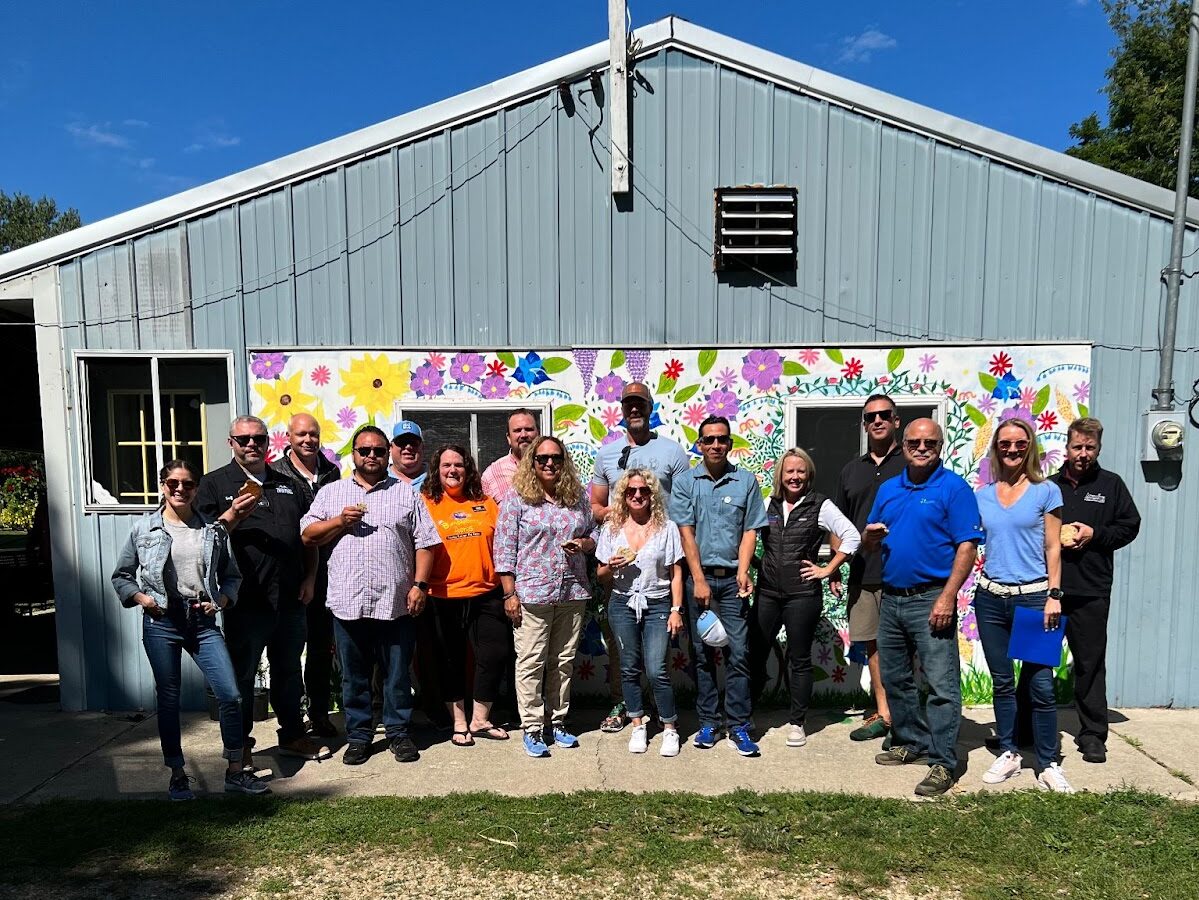 USHBC hosted its first ever Behind the Blueberry Experience in Michigan last month! The event provided high-volume foodservice chefs and food product developers with firsthand knowledge of the blueberry industry through tours with growers, packers, processors and marketers, as well as by preparing dishes featuring blueberries and partaking in innovative blueberry-inspired meals. The time together also provided an opportunity to share patron research and underscore the support USHBC can offer within the foodservice and food manufacturing channels.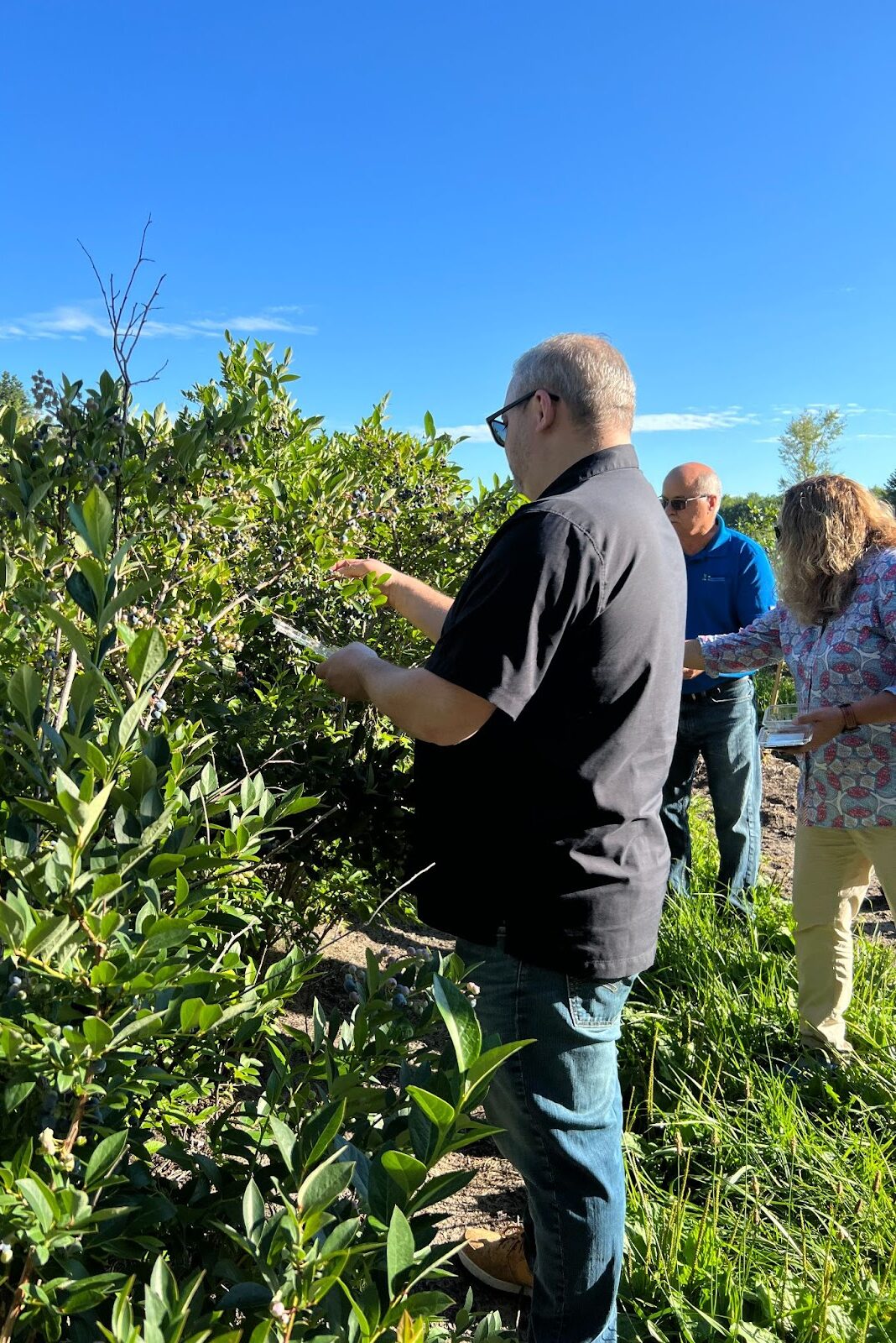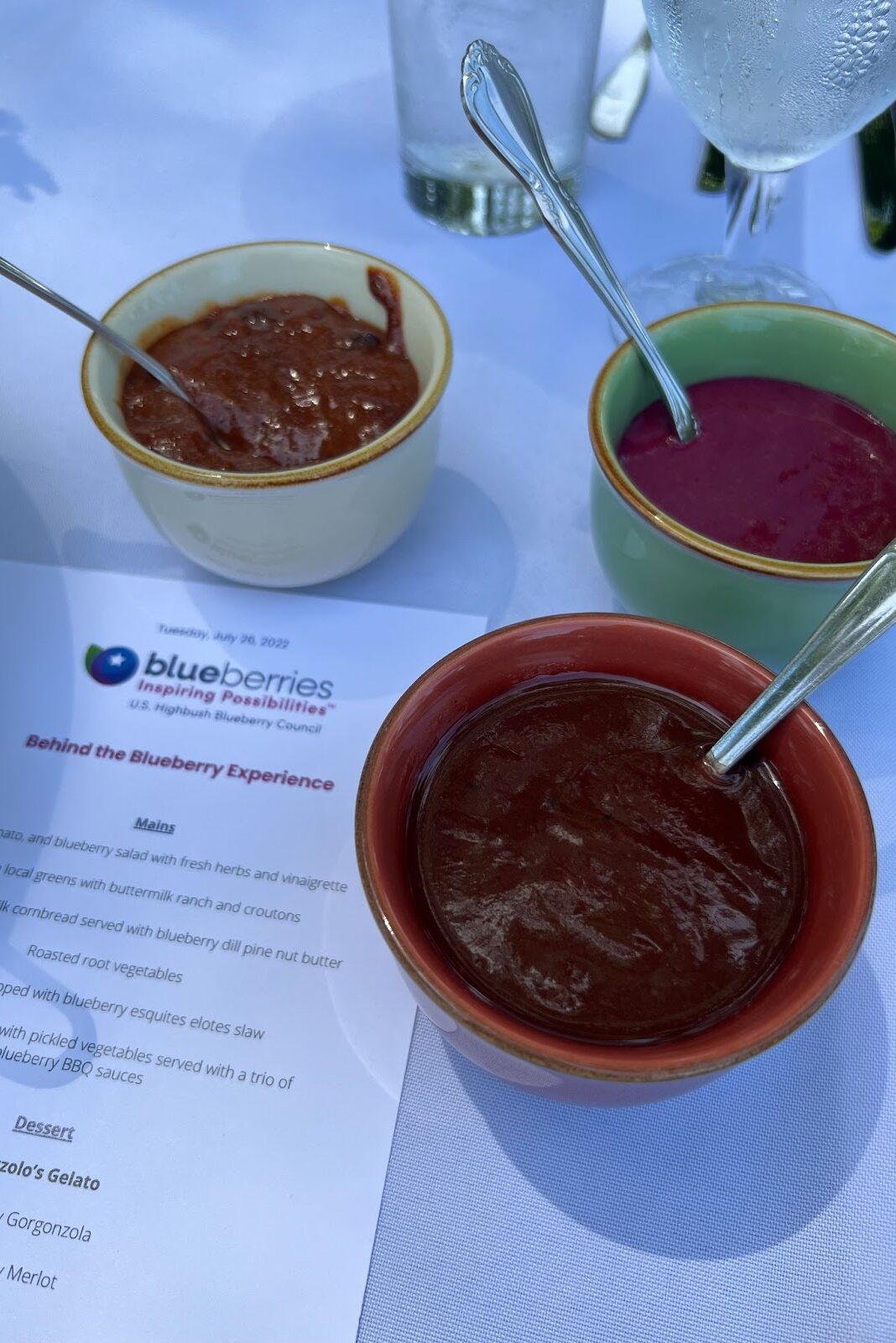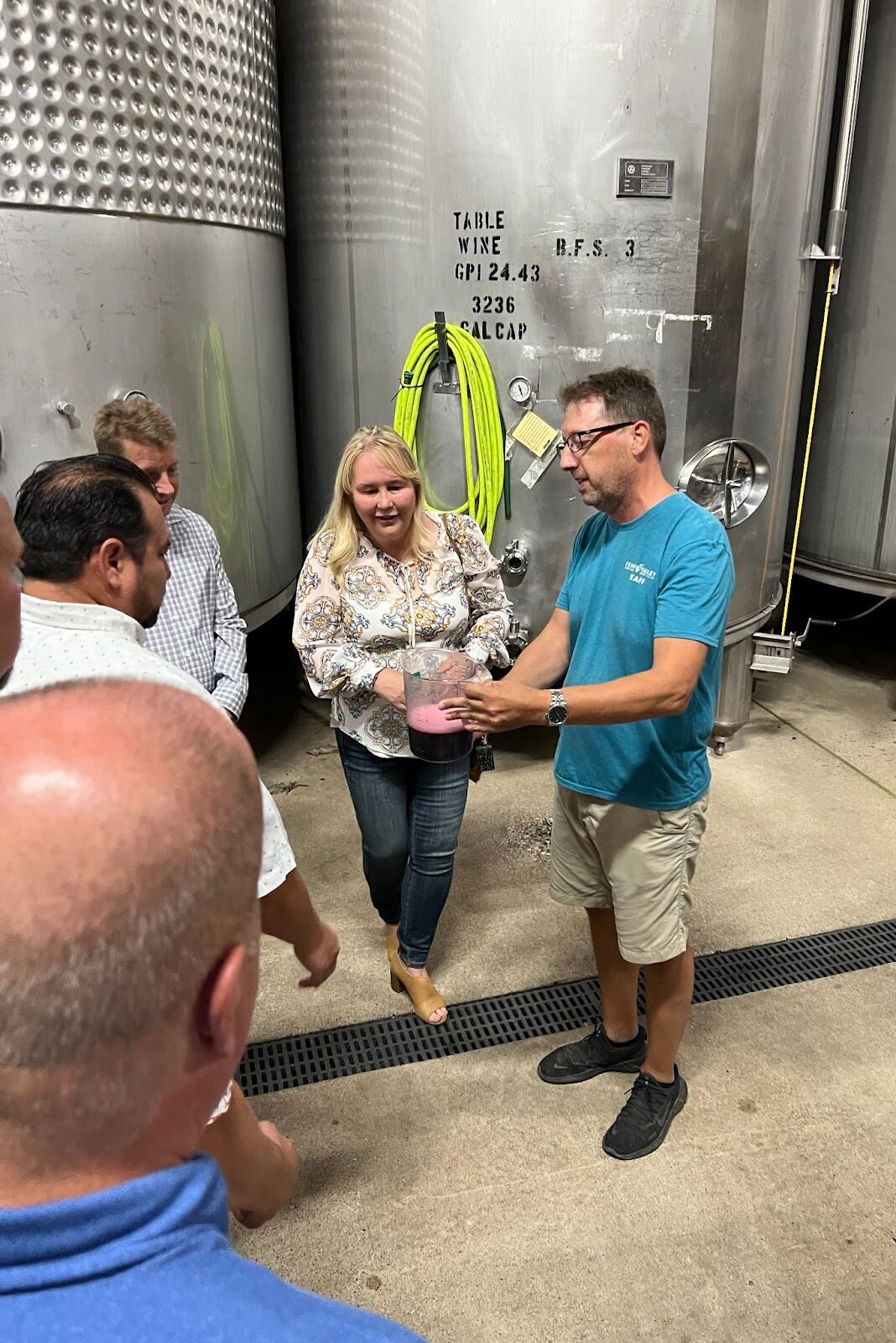 The event was attended by R&D leadership from Chobani, and high-volume foodservice chefs from Jason's Deli, Landry's Restaurant Group, Logan's Roadhouse, Twin Peaks, Chartwells Higher Ed (serving major national college and university operations) and Creative Dining Services. The packed agenda of blueberry farm tours, food and beverage tastings and hands-on demos was capped off with a blueberry breeder roundtable. This allowed chef attendees to hear from industry leaders in blueberry genetics about the next frontier for blueberry varieties, while breeders learned what customers want most from blueberries in the future.
Read more about the event (and blue tacos!) in coverage from the Michigan Farm Bureau.
USHBC looks forward to hosting similar events to grow the understanding of and appreciation for the blueberry industry, and to encourage foodservice and food manufacturing professionals to use more blueberries!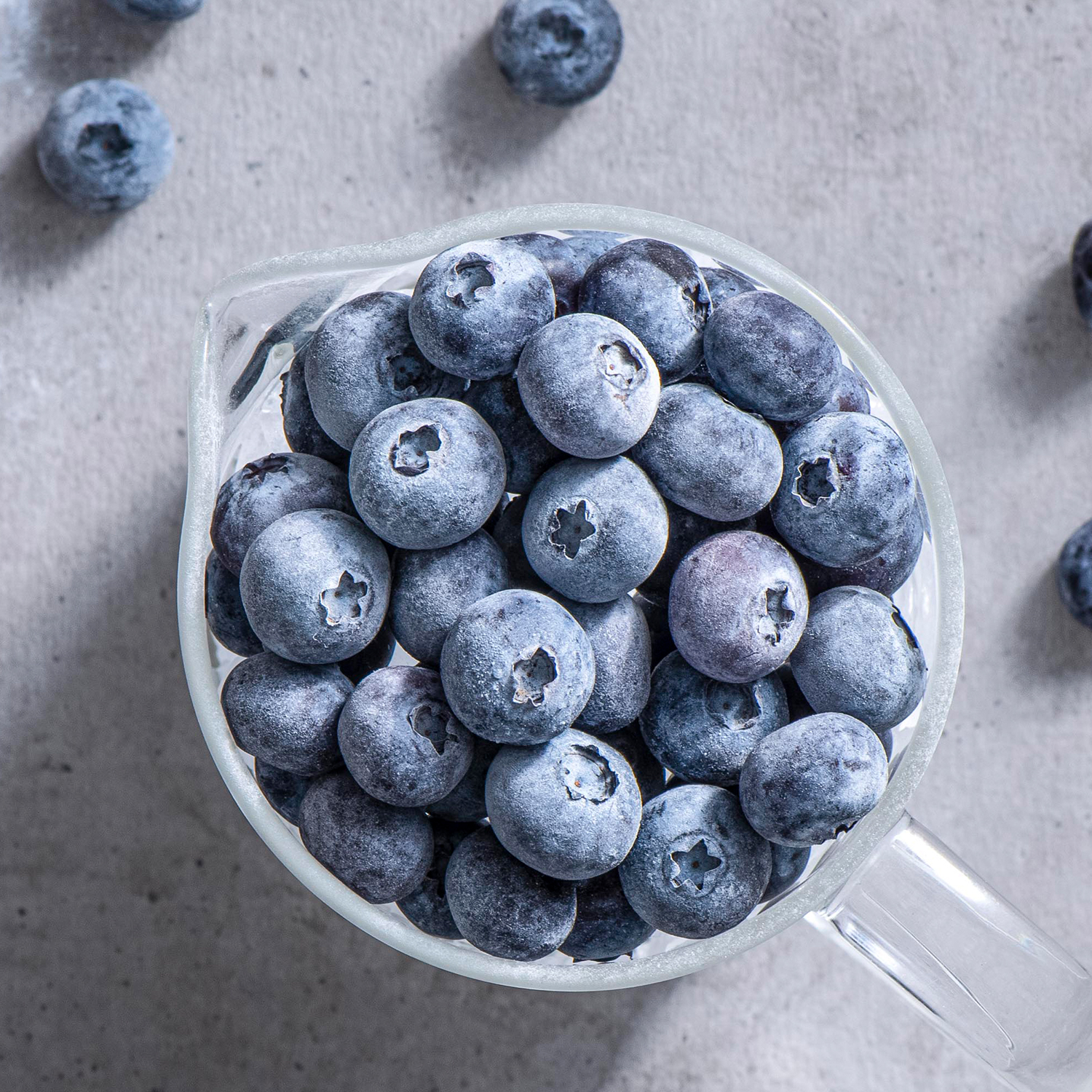 The USHBC currently has funding through USDA's Quality Samples Program (QSP) to purchase samples of frozen blueberries to develop new U.S. blueberry products in Israel. Through USHBC's in-market partner, we'll distribute the samples to leading food manufacturers of baked goods, dairy products, jams and more. We'll then follow up with the manufacturers to ensure the samples are being used, receive their feedback on the product, and see if additional training is needed.
For the QSP project, USHBC is requesting 6,500 kg of small (<9mm) and 32,500 kg large (>14mm) frozen blueberry volumes. You may quote on the entire volume listed or a portion of the product. If you're interested in supplying samples, please send Shelby Sackett a quote at [email protected] by COB Friday, August 12.
USHBC will pay for the cost of samples and shipping expenses from the point of departure in the U.S. to the port of entry in Israel through the QSP grant program. We will coordinate the shipment of samples to Israel with the supplier(s), including making arrangements for pickup with the international freight forwarder and assisting with documentation. We anticipate the shipment of samples to Israel will occur the week of September 5.
Before submitting a bid, please find additional specifications and requirements here to ensure your product complies.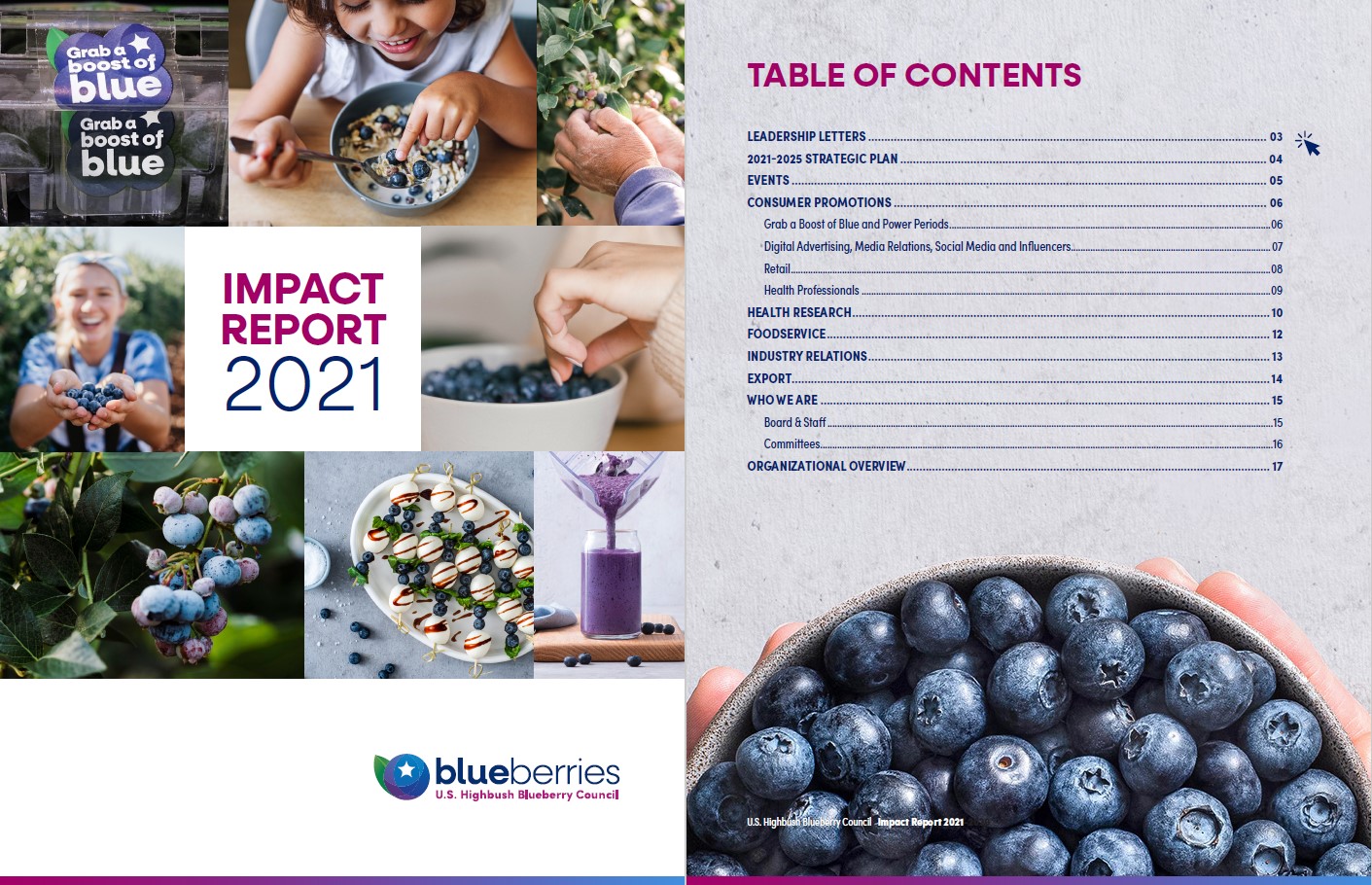 USHBC has released its 2021 Impact Report that details last year's efforts across all program areas in working toward the USHBC's vision to make blueberries the world's favorite fruit. The report can be accessed on ushbc.blueberry.org and in the USHBC data and insights center, along with past reports.
Guided by the 2021-2025 strategic plan, which addresses the long-term tactics used to drive domestic household penetration and demand for blueberries worldwide, USHBC recaps 2021 progress and achievements in consumer promotions, health research, foodservice, industry relations, export and food manufacturing, and annual meetings taking place in the spring and fall. An overview of the organization, its committees, staff and financials is also included.
Thanks to the collaboration across our industry and a strong guiding vision, USHBC is poised to continue to drive the "Blue Wave" and move toward an era of continued growth and innovation!
Read our press release further detailing the impact report here.