Topics in this issue of Behind the Blue: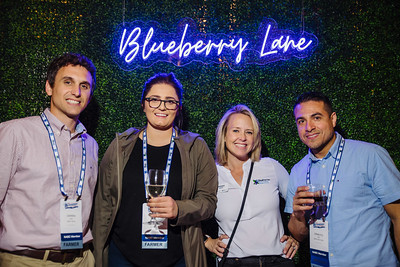 There's still time to save your seat for The Blueberry Summit, taking place Sept. 27-29 (next week!) in Savannah, Georgia.
You don't want to miss this opportunity to learn alongside blueberry industry colleagues; see the latest products and solutions on Blueberry Lane; and take part in fun networking events like the President's Welcome Reception, the NABC/USHBC Reception and Dinner (ticket required) and the Grab a Boost of Blue Happy Hour! Check out the full schedule, then sign up to avoid a case of Blueberry FOMO.
Registration Pro Tip
To ensure you're part of everything happening at the summit, select the "Blueberry Summit Keynote and Education Sessions" ticket to get access to all General Sessions and Concurrent Lunch Sessions, and enjoy delicious blueberry-focused meals! Existing registrants should also update their registration by adding this ticket. Once you're registered, stay tuned for "know before you go" information – heading your way soon!
Take Part in the Tour
There are just a few spots left for our tour of Savannah! This is your chance to see sights on a Trolley Tour Around Savannah, learn about the city and enjoy some quality time with your peers. We'll stop at the American Prohibition Museum where you'll learn about the roaring '20s, hear about the most famous troublemakers of the 1920s and 1930s, explore over 20 exhibits and enjoy a drink on us in the speakeasy! The tour also includes lunch at a local gastropub. We'll be in the heart of downtown Savannah, so save time after the tour to shop and stroll along the Savannah River.
Already registered but want to add a ticket to this three-stop tour? Click here to edit your existing registration or register for the full summit today!
You do not want to miss the learning, connecting and fun in Savannah! We can't wait to see you next week!
Last week, USHBC staff and a delegation of 16 blueberry industry leaders visited Peru to get a behind-the-scenes look at the Peruvian blueberry landscape. During the week-long trip, the group visited blueberry growers and operators, and toured local fields and packing sheds.
Two days were spent in the Trujillo region, visiting Hortifrut, Camposol and Prize Farm. The group also spent a full day touring the Ica region where they spent time at Family Tree Farms to get a firsthand look at its growing operations. The day ended with a visit to Fall Creek's nursery in Peru.
Unable to attend but interested in learning more? Attend the panel discussion "Destination Peru: What Did We Learn" at next week's Blueberry Summit. Members from the Destination Peru delegation will discuss their experiences and dive into an analysis of the growing region.
The panel will share their firsthand accounts of the strengths, weaknesses, opportunities and threats (SWOT) they observed while traveling through the blueberry production regions of Peru.
The panel will also discuss the latest production challenges facing the region, and the impact El Niño will have this season and next. See you there!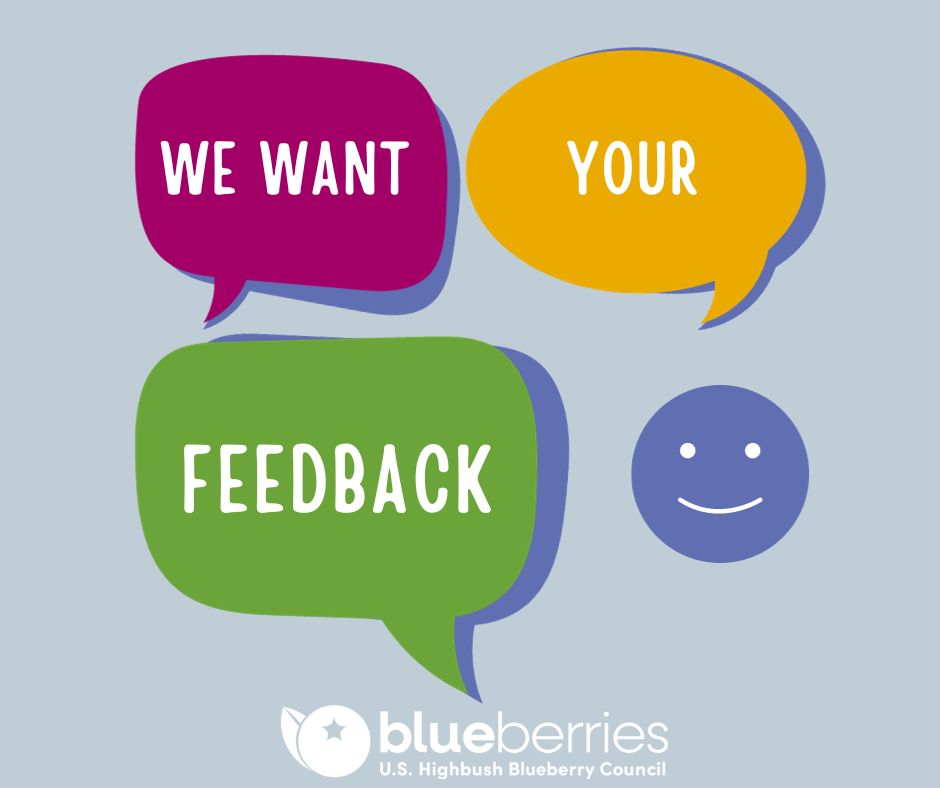 The USHBC is working hard to deliver the programs and information that will benefit you and your organization most! That's why we're fielding a survey to gather your perceptions and opinions of USHBC that will help shape our planning for 2024.
Your answers are completely anonymous and confidential, and will be combined with those of other respondents. The survey takes just a few minutes to complete.
We greatly appreciate you taking the time to share your thoughts with us as we carry out our vision of empowering the industry to make blueberries the world's favorite fruit!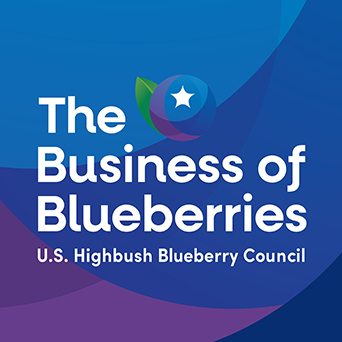 Take a listen to the latest "The Business of Blueberries," podcast where host Kasey Cronquist, president of the U.S. Highbush Blueberry Council (USHBC) and the North American Blueberry Council (NABC), is joined by Luis Vegas, general manager of Proarándanos, the Peruvian Blueberry Growers & Exporters Association. What started as a promising year for production in Peru has turned into an unpredictable reversal of forecasts. In this episode, we contextualize what's happening there to better understand what this means for Peruvian blueberry stakeholders.