Topics in this issue of Behind the Blue: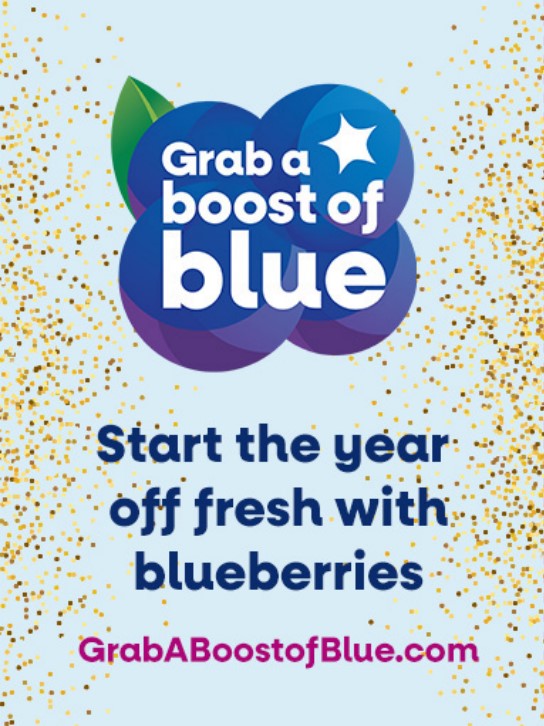 On December 31, thousands of people filled Times Square to capacity to ring in the new year. Attendees and TV viewers were inspired to grab a boost of blue by USHBC's engaging ad on the digital screen!
The ad featured a countdown with blueberries animated like fireworks on a 10-second loop. It was showcased live in Times Square four times per hour, 20 hours a day from 6-2 a.m., ensuring blueberries were prominently featured while the ball dropped.
Were you watching? Let us know if you saw blueberries flashing on the screen at the biggest party in the country!
Plus, start the year off strong by signing up to become a Grab of Boost of Blue licensee at no charge.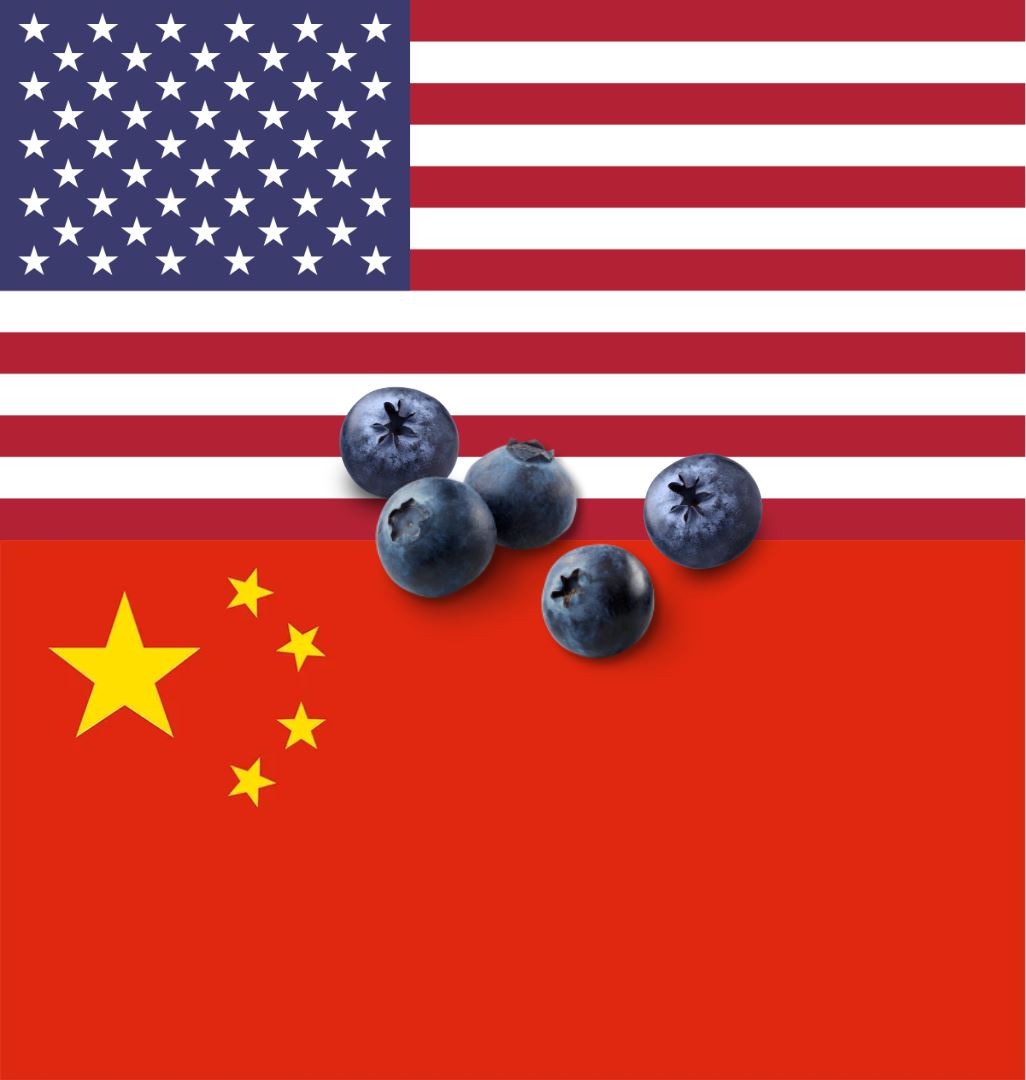 China recently announced it is ending its COVID-19 inspection and disinfection measures for imported cold chain foods. This welcome news indicates the end of the mandatory testing procedures that impacted cold-chain blueberry exports to China. Once fully enacted, customs clearance times in China should continue to improve.
The USDA GAIN report states:
General Administration of Customs Announcement No. 131 of 2022 (Announcement on Relevant Matters After the Change on Class B Control and Management of Novel Coronavirus under Class B Category)
According to the relevant management of the Joint Prevention and Control Mechanism of the State Council and the "Frontier Health and Quarantine Law of the People's Republic of China" and other laws and regulations, after the novel coronavirus infection is changed to "Class B and B Control" and is no longer included in the quarantine management of infectious diseases, the relevant matters are announced as follows:
Starting from January 8, 2023, the nucleic acid test for all entry personnel will be canceled, and all entry personnel must declare to the customs the novel coronavirus nucleic acid test results within 48 hours before entry. Customs will release the entry personnel with ordinary health declarations and no abnormalities in the routine screening at the ports to enter the community; for the entry personnel with abnormal health declarations or symptoms such as fever, they will be managed by different categories according to the screening status.
Relevant provinces (autonomous regions) promote the orderly and steady resumption of cargos and passenger transports at border ports according to procedures and classifications.
Starting from January 8, 2023, all measures, such as nucleic acid monitoring and testing for novel coronaviruses at ports for imported cold chain foods and non-cold chain goods, will be canceled.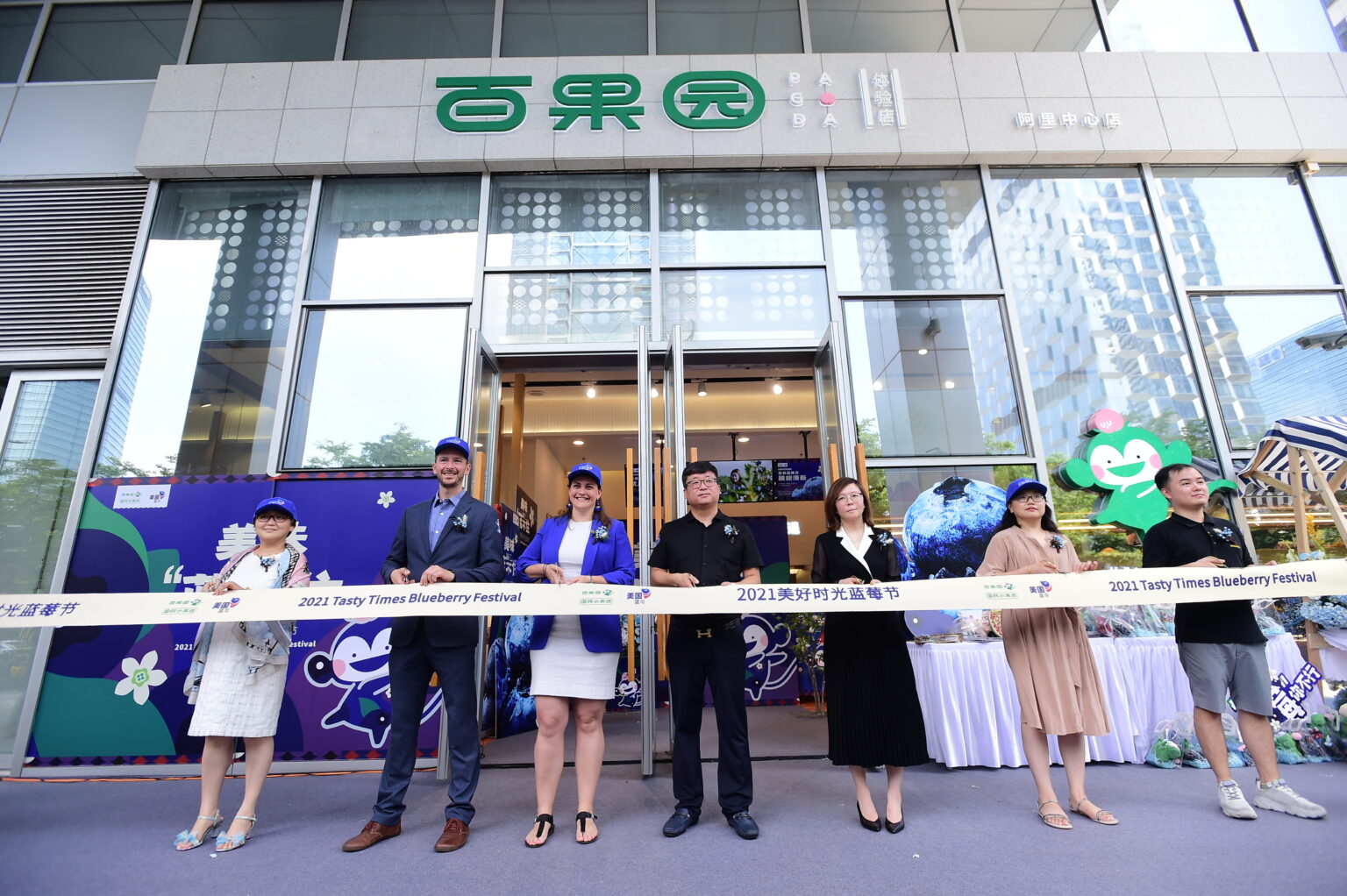 China remains a growing market with vast potential for U.S. fresh and frozen blueberries. In July 2021, the first successful commercial shipment of fresh U.S. blueberries arrived in China with facilitation and promotional support from USHBC.
For more information on exporting to China and recent rule changes, reach out to Renata Dalton, USHBC director of global business development, at [email protected].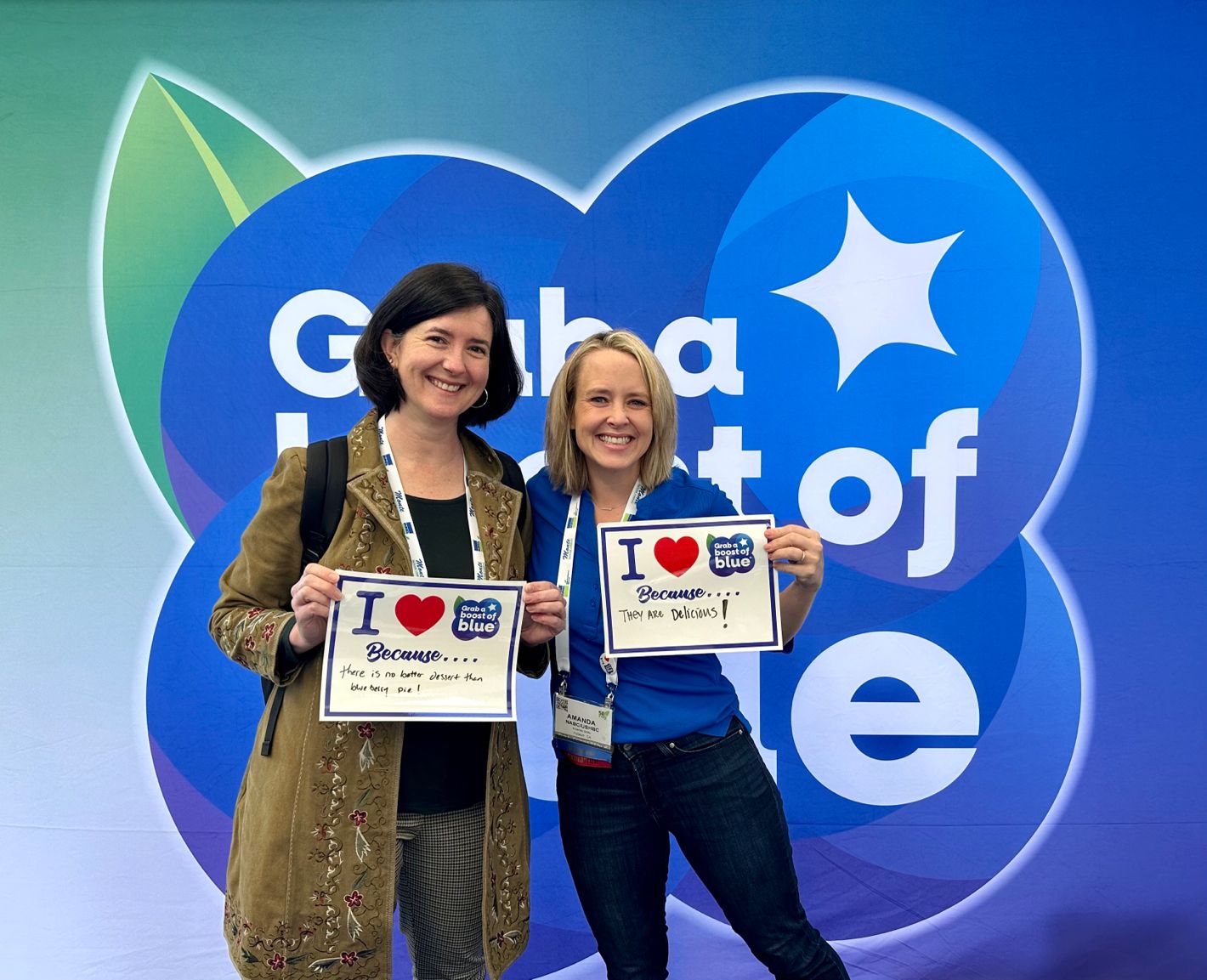 Last week, the USHBC kicked off the new year in Savannah, Georgia, with an exhibit at the Southeast Regional Fruit & Vegetable Conference. This educational conference and trade show celebrated its 21st year as the south's premier fruit and vegetable show! USHBC President Kasey Cronquist and Vice President of Engagement and Education Amanda Griffin met with blueberry growers and stakeholders and discussed industry opportunities to look forward to in the year ahead.
The USHBC team is excited about having more conversations, sharing ideas, spreading information and meeting with organizations and individuals that play a role in the blueberry industry at upcoming in-person and virtual events around the country. If you have an event you'd like us to attend or participate in, please let us know – we'd love to hear from you! Email us at [email protected].